Sling TV is an app-based TV service helping you stream live television and on-demand content over the internet. It has come out to be one of the best replacements for cable TV in the US. You can stream sports, entertainment, music channels just like you watch them on cable TV.
The subscription plans of Sling TV start at $35 per month. There are 2 types of subscription plans namely, Sling Blue (for news, entertainment) and Sling Orange (for sports, families). Apart from these packs, Sling TV is well known for its offerings in Spanish channels.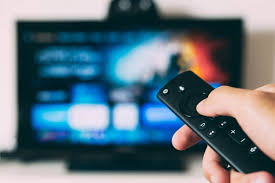 Fix no Sound on Sling TV
Method 1: Verify audio issue by changing channels
The audio issue you are facing could be because of an issue at the Cable Service/ Channel provider's place. Changing channels on your TV to determine whether it's a singular or universal fault. If it's singular, it's probably temporary. You can contact the channel service provider or wait for the problem to resolve itself on its own.
---
Method 2: Check your network connection
If your internet connection is malfunctioning, it could prove to be an issue for audio. Try changing your network or restarting your router.
---
Method 3: Confirm your device's audio settings
There might be an issue in your device audio settings due to an update or a mistake on your side while changing settings. Make sure all the settings are intact. 
---
Method 4: Check your device's audio output
If the audio output has changed, you won't get audio from your desired location. Go to Settings, the Audio, and choose TV speakers if you are watching on TV speakers or alternatively on your Home Theatre system if that is your desired mode of output.
---
Method 5: Check if the audio issue is universal

Check whether issues occur on specific content, or issues occur on all content in the app. In streaming content, or playing recorded content, check whether the audio issue is happening only on selective content or all content.
---
Method 6: Check the volume
Every form of content is broadcasted at different volume levels from the source by its provider. Some content has low volume while some content has high volume. You can have difficulty hearing low volume content. In this case, it would be advised to increase your volume. Alternatively, if the audio is distorted, contact your service provider. It can also be an app/system issue.
---
Close the app. Now go to your TVs settings menu. Then navigate to Applications and select Sling TV. By clicking on it, you'll get another menu. Select Force Stop. Now Relaunch the app.
---
Method 8: Restart your Device
Restart your TV or any device that you are watching by clicking the Power off button. Alternatively, on mobile devices, select Restart from the Power Off menu.
---
Method 9: Try another app
Try another app on your TV or Phone and see if this problem still persists. If there is still no audio, it might be a device issue.
---
Method 10: Try another device
If Sling TV is not working on your TV set, try seeing if it works on your mobile phone.
---
Method 11: Check for Bluetooth connectivity issues
If watching on TV or Mobile phone, check if either of them is connected to any Bluetooth devices. The audio could be getting routed to another device without your knowledge. Turn off Bluetooth on your device and try again.
---
Method 12: Fix Audio Sync Issues
The Sling TV audio could be out of sync with the video instead of not working at all. It means you will notice people on TV talking before or after you hear them showing an audio delay.
This can be a Sling app problem, or it can be an issue with your Bluetooth device. Look in the TV settings for Sound or Audio and then for Audio Delay and adjust it.
---
Method 13: Contact Service Provider
If no methods above help, the last ditch effort is to contact the Sling Customer Support. They will guide you through the process, or explain difficulties. 1 (888) 363-1777 is the number to dial.
---
SEE ALSO: Fix Sling TV not working on Roku, Fire Stick, Samsung TV etc.
---
How do I reset Sling TV?
Method 1: Reinstall the Sling TV Application
Reinstalling the Sling TV application will reset it. You can also update the app as the developer fixes bugs with every update.

Launch the Settings of your Android phone and open its Application Manager or Apps.

Then select Sling TV and tap on the Uninstall button.

Re-install.
Method 2: Clear Data and Cache
The Sling TV application uses a cache to improve the user experience and boost up performance. But Sling TV may not work if its cache is corrupt. In this case, clearing the cache and data would reset it.
Open settings and Go to Apps.

Then select Manage Installed Applications and open Sling TV.

Now click on Clear Data and Clear Cache.

Launch Sling TV and let it rebuild the cache.

Log in to your Sling TV account. Your Sling TV application has been successfully reset.
---
Frequently Asked Questions (FAQs)
Q1. How do I fix the sound on my sling?
A. Try the following methods:
Verify if the issue is affecting all channels or apps/ Change channels

Confirm your device's audio settings

Check your device's audio output.

Check the volume

Relaunch app

Restart your Device

Check for Bluetooth connections.

Reinstall the app.
---
Q2. How do I reset Sling TV on Roku?
A. Application Cache on Roku devices is automatically cleared whenever your device is restarted. To perform a system restart:
From the Roku Home screen, select Settings
Go to System > Power > System Restart.

Confirm your selection, then Roku will restart.
---
Q3. Does Sling support surround sound?
A. Yes, Sling supports Surround Sound. If your TV supports Surround Sound, the app will be compatible. To enable surround sound, go to the audio settings of the Sling TV app.
---
Final Words
The above article illustrated multiple methods to fix the issue with your Sling TV app. Follow these steps in the serial order. We hope this article was fruitful for you. Happy streaming! For more such easy to follow articles visit AndroidNature.
---
Further Reading:
(6 Ways) Fix Sling TV not working on Samsung TV (2021)
(Fixed)Sling TV error 5-100, 10-100, 9-XXX, 8-270
Majorly tech savvy. Updated with the Android Ecosystem. Also have considerable knowledge of gadgets and devices. I follow the tech and innovation industry with passion. Well versed with Linux and other operating systems.