We all understand how having a VPN these days is beneficial for us not just from a security point of perspective but also how it gives us access to plethora of unique other propositions and features that we wouldn't have got otherwise on apps and on sites.
Netflix is one such site/app that simply works great with a VPN as it gives users a chance to access shows from across the globe, as all shows are simply not available in one region.
So, if your chilled viewing session get interrupted anytime while using Nord VPN or ExpressVPN here is our guide that you can follow to get it working again. Let's Go!
---
Why is my Netflix not working with VPN?
The Netflix streaming service has different catalogues of shows in different parts of the world as the platform does not own the shows but merely distributes it and at times Netflix might not have the necessary rights hence imposes geofencing and blocks VPN Services out of copyright agreements.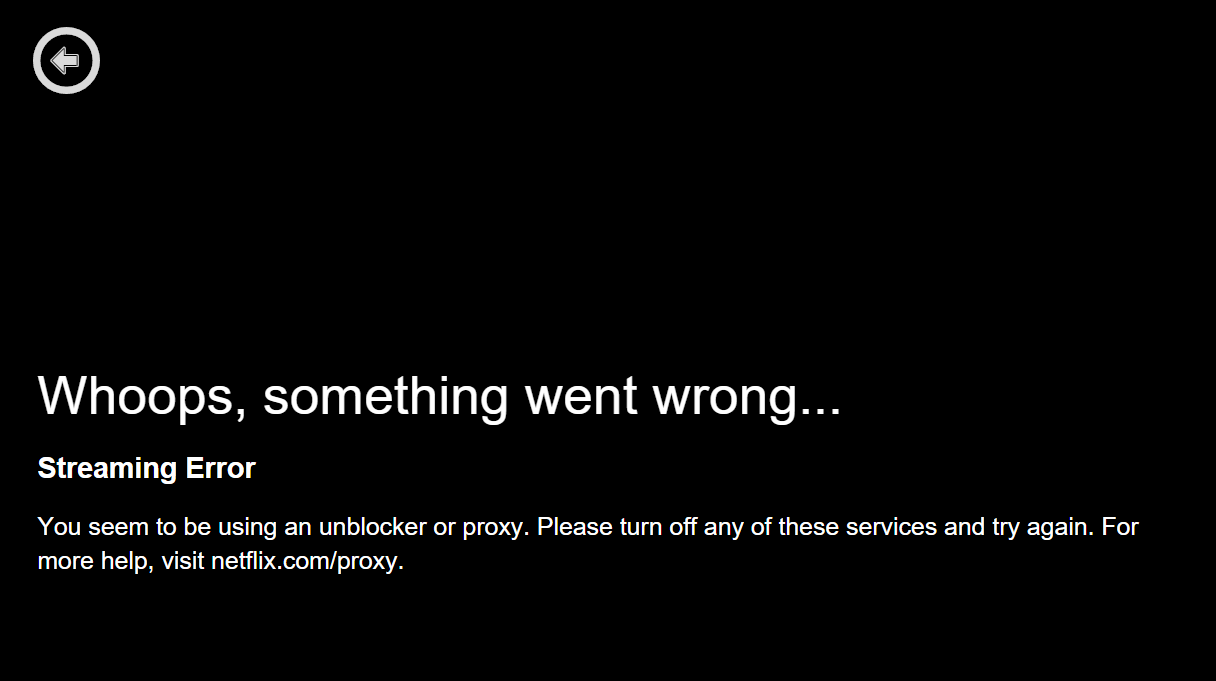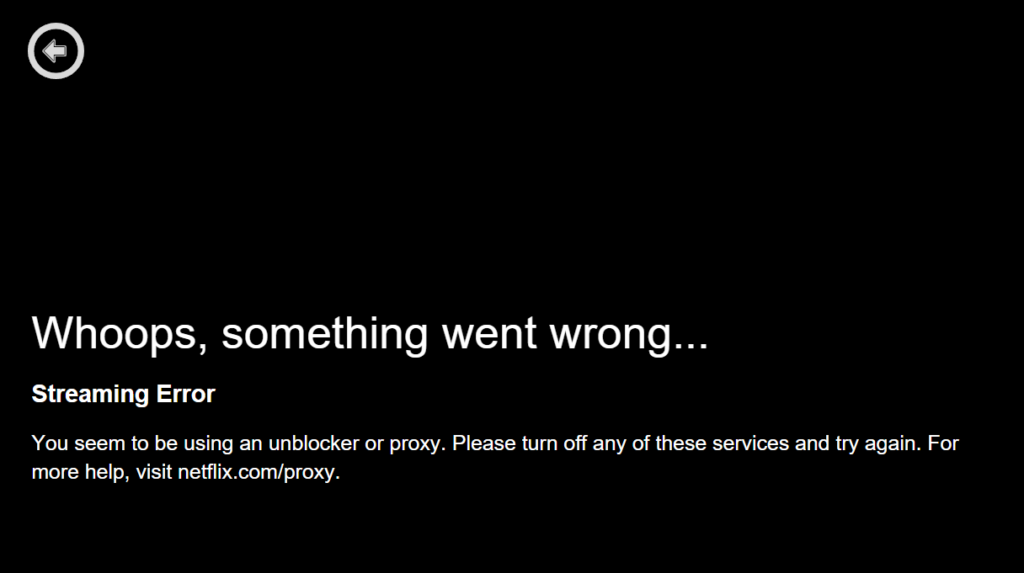 So if your viewing session gets interrupted while using ExpressVPN or Nord VPN while streaming, it probably means that the Netflix has detected you using VPN to unblock their library access and has banned/blocked your proxy IP server address from accessing its fenced content.
But as inconvenient as it may seem, the issue can be resolved quite easily and you can follow the given steps to get your viewing session back on track.
---
How to fix Netflix not working with Nord VPN, ExpressVPN?
Netflix is quite strict with its content restriction and whenever it cannot track your IP location or suspects your connection of spoofing an IP address then it gets it blocked. While both Nord VPN and ExpressVPN have robust algorithm to evade detection, users may still find themselves detected due to omission or negligence that may reveal their IP address façade to Netflix.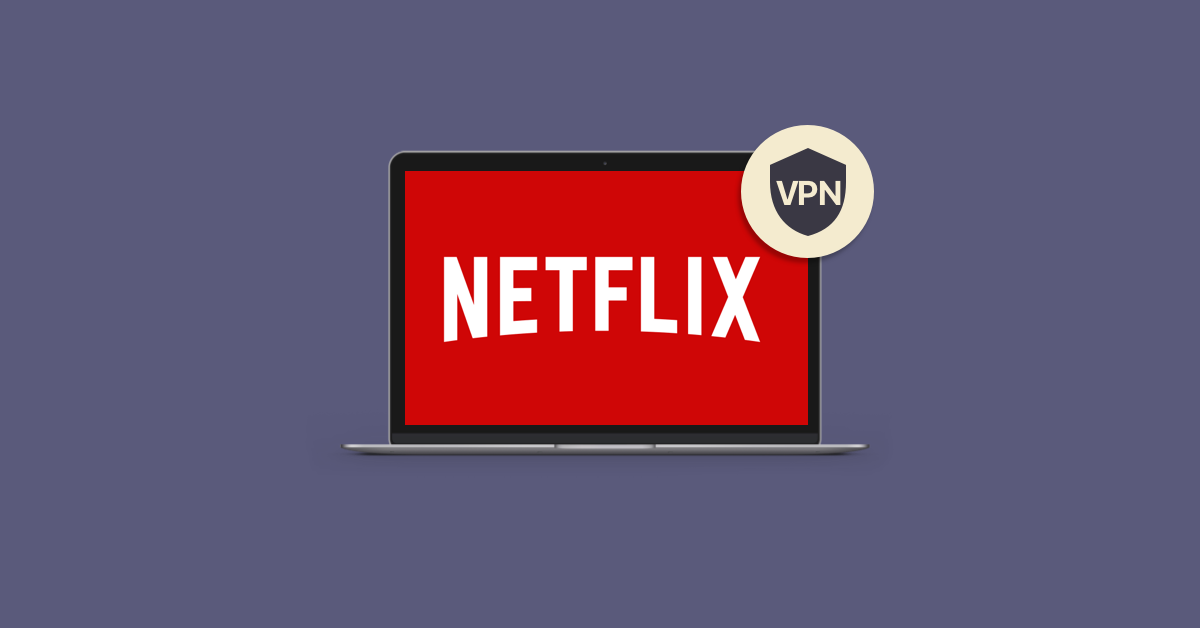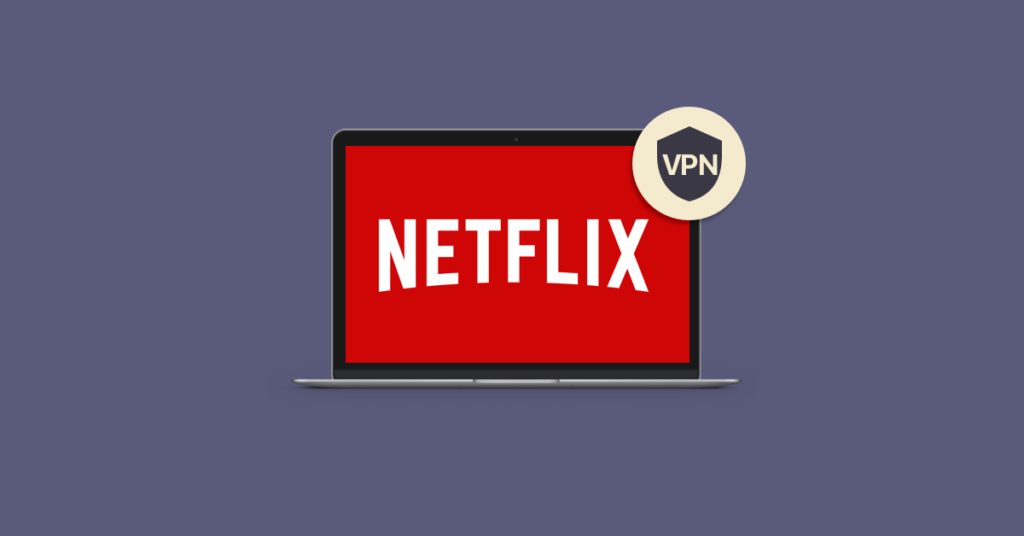 While choosing a different server should resolve most issues other measures also include clearing browsing cache and history, changing VPN Protocol, flushing DNS cache, manually setting DNS configurations etc.
Here we will provide to you various methods with steps that should help you resolve issues of Netflix not working with Nord VPN, ExpressVPN or any other VPN for that matter.
---
Method 1: Switching or changing the VPN server.
Switching VPN servers is probably by far the easiest and effective step in this guide to help you resolve Netflix and VPN issue. By changing VPN server, users can redirect their connection to another catalogue as they please. It could be either to another whole region entirely or to another server within the same region.
We however strongly recommend using the least busy or least loaded server or the best server depending on the location. To change server for your VPN service, follow the given steps below:
Changing servers for Nord VPN: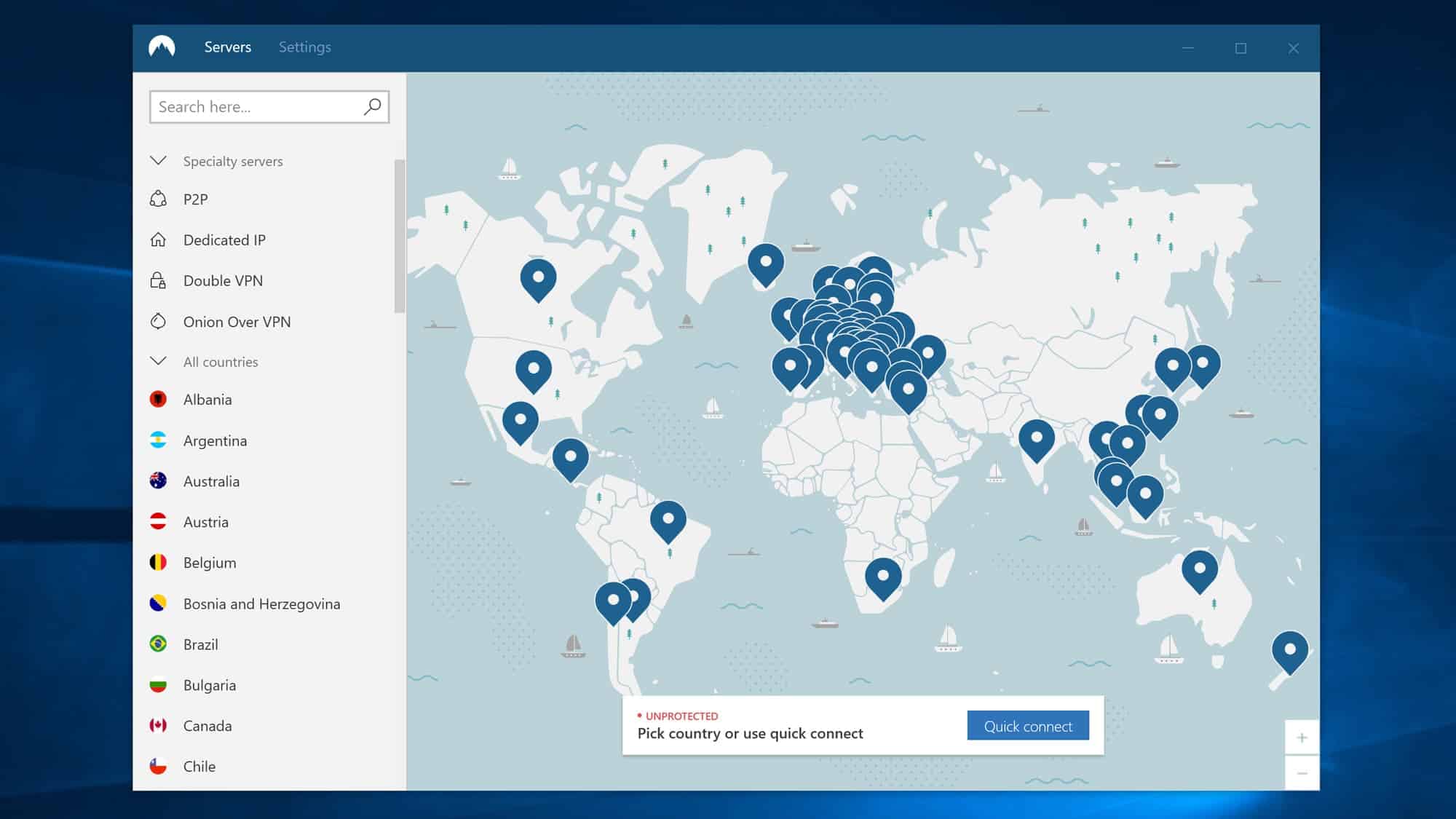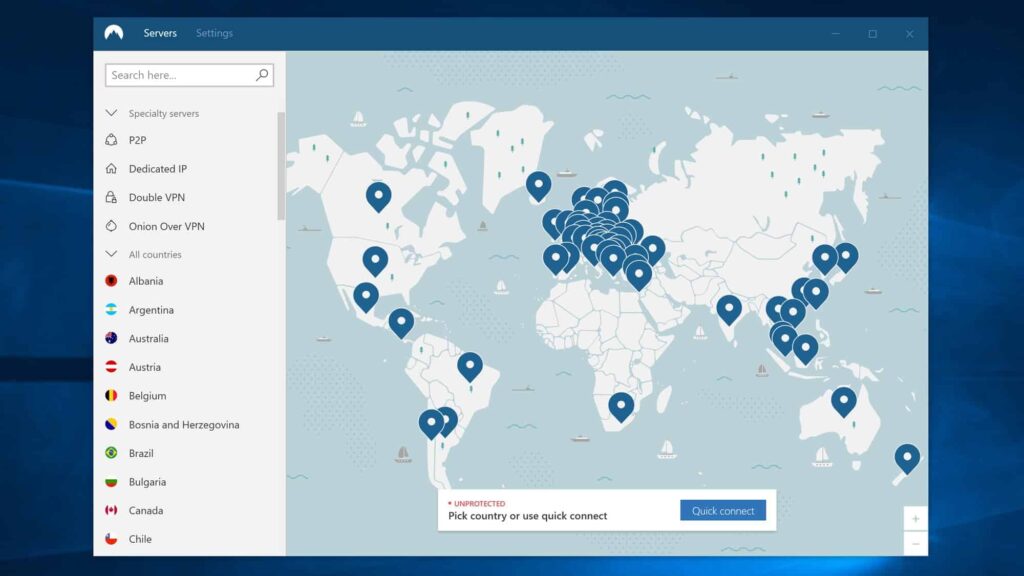 Open Nord VPN application on your device.
Choose the region for which you want to view content for.
After choosing region, select one of the servers from the available servers in the region.
Connect to the server and open Netflix.
Changing server for ExpressVPN: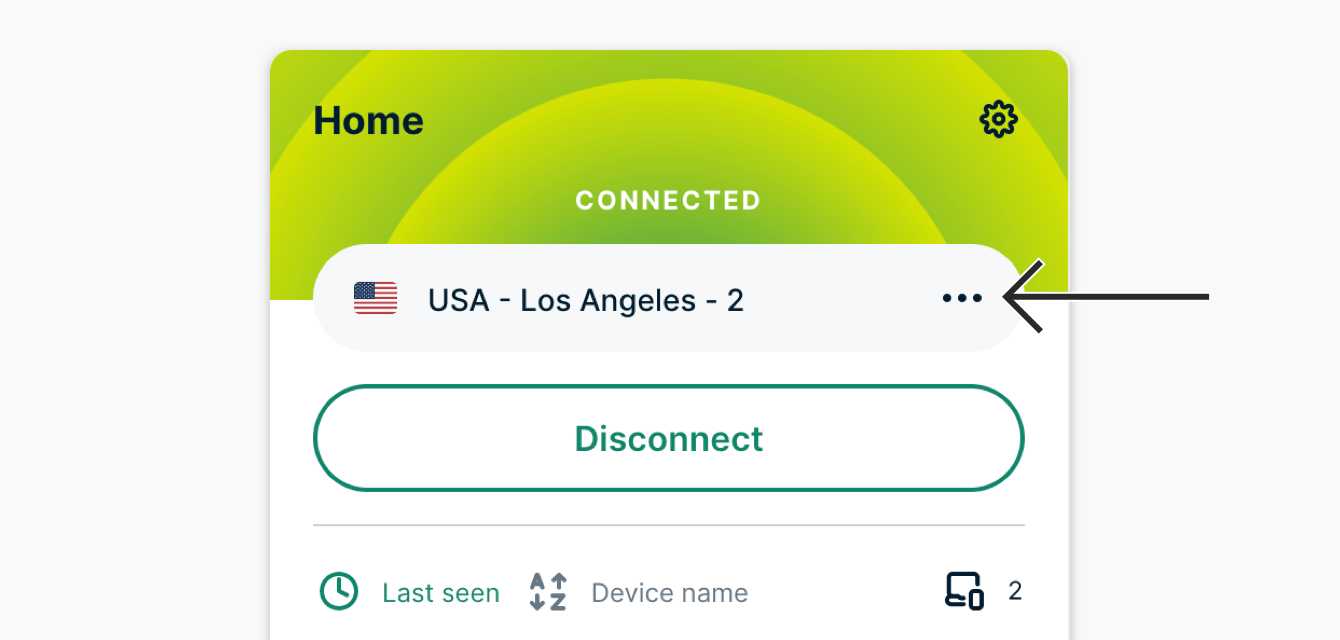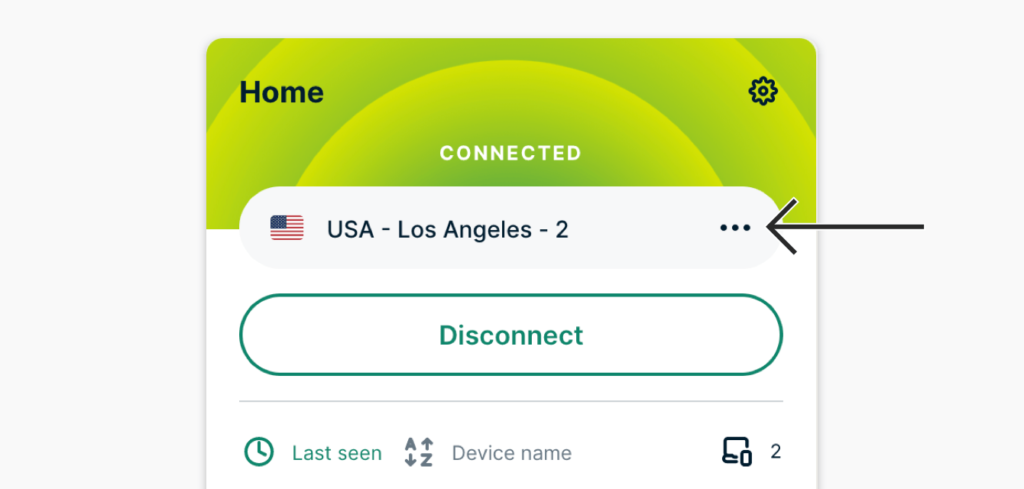 Open ExpressVPN on your device.
Select the "Choose Location" option to choose from a list of servers.
Choose a server in the region that you want Netflix access for.
Select "ON" button to connect.
Connecting to a new server or changing servers can help you effectively navigate through this ban as it provides you with a new IP address. Both VPN providers offer a wide server base so users most likely will not even need to change location and simply changing servers should also suffice.
---
Method 2: Clear browser cache.
Netflix can effectively determine your location by reading the location information stored in user's browser cache. This information can be stored on your browser's cache while surfing on location specific sites that may reveal your actual IP address to Netflix.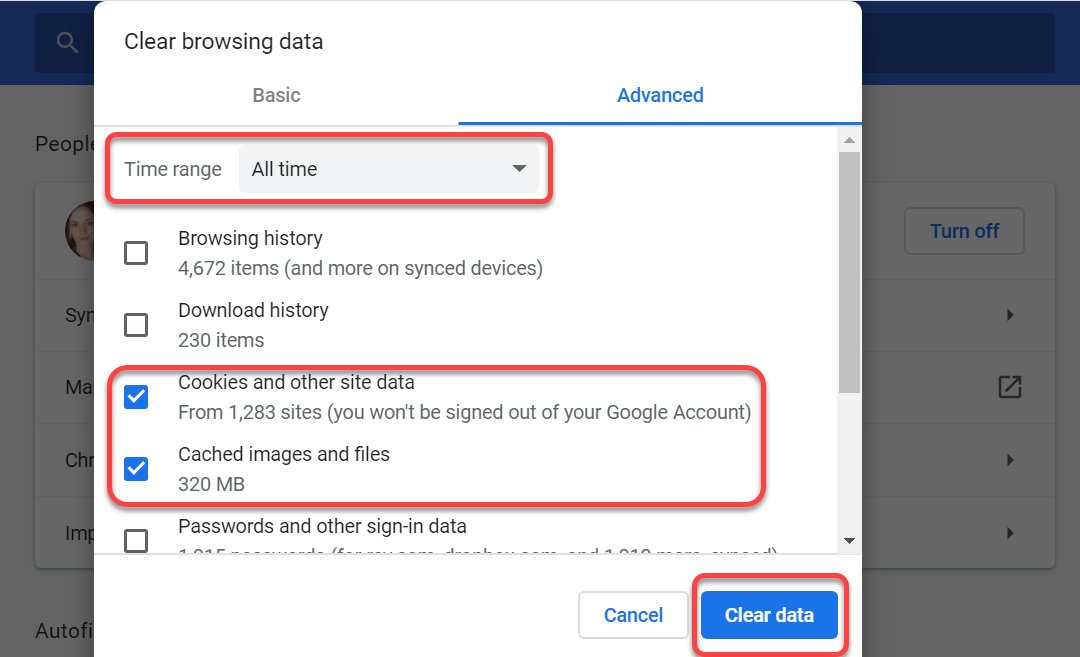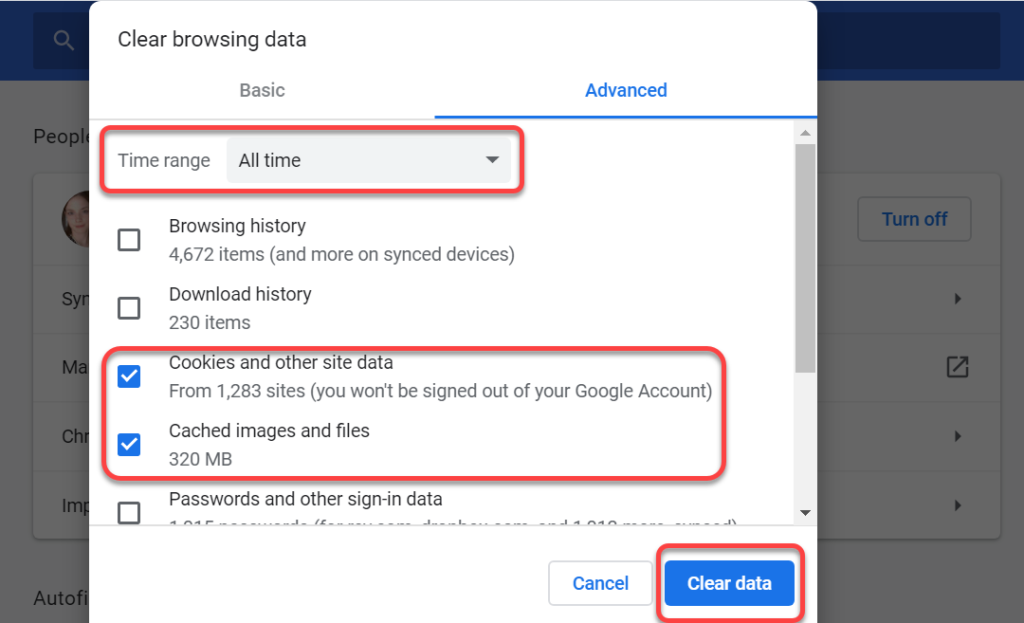 We will be using Google Chrome as the browser example here. To clear your browser's cache, follow the given steps:
Open Chrome and press the three dot on the upper right corner of the browser.
Select "More Tools".
Click "Clear Browsing Data".
Select the "Cookies and other site data" and "Cached images and files".
Click "Time Range" and click "All Time"
This should clear your browser of any location specific browsing data that may be stored in your browser's cache. Also as a small precautionary step, try to start your VPN first before accessing Netflix.
---
Method 3: Flush away your DNS cache.
Your DNS (Domain Name System) is what enables your system to fetch results quickly however in the process it may store information that may be conflicting with the VPN's own DNS.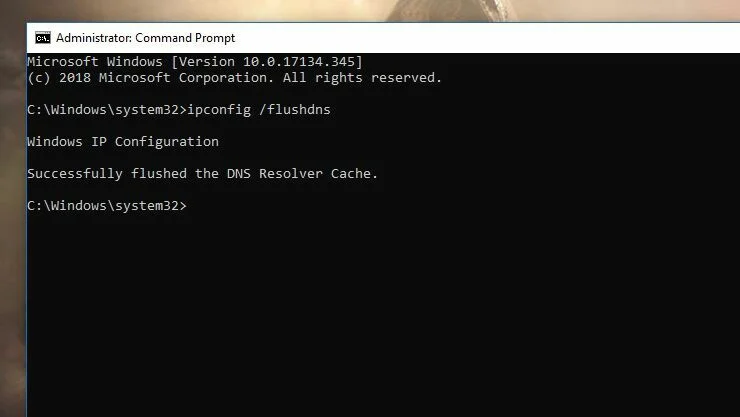 To flush DNS cache, users can follow the given steps:
Click on the start button on your Windows PC and type "cmd" to open command prompt.
Type "ipconfig/flushdns" and press enter.
Doing this should successfully clear your DNS cache and now users can try accessing Netflix by starting their VPN first and then heading to the site.
---
Method 4: Prevent IPv6 leaks.
While most VPNs including Nord VPN and ExpressVPN auto disables your IPv6 traffic when connected to their VPN, errors can sometimes cause it not be disabled. IPv6 leaks can restrict you from accessing geographically restricted websites and hence in this case we have to make sure that the option remains unchecked.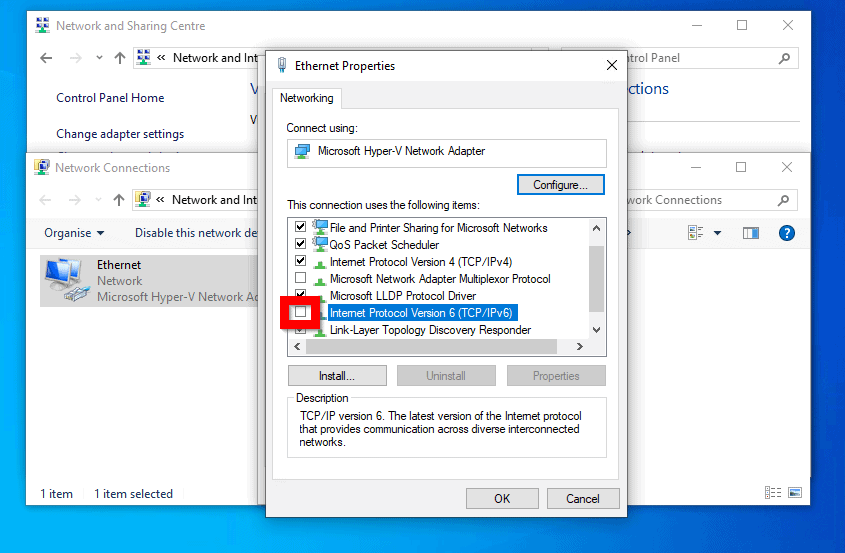 To manually prevent IPv6 leaks, follow the given steps:
Open "Network and Sharing Center" on your PC.
Click on your specific Wi-Fi network and click on "Properties".
Under the Networking tab uncheck the "Internet Protocol Version 6 (TCP/IPV6)".
Click "OK" and close.
Following the above steps should prevent any IPv6 leaks and help users access geofenced sites and app, in our case Netflix's International database in particular.
---
Method 5: Configure DNS settings manually.
Sometimes flushing away your DNS cache may not be enough to resolve the issue as the problem could be associated with your network settings itself. At times the system may not allow the VPN to override the system DNS and thus may require manual setting.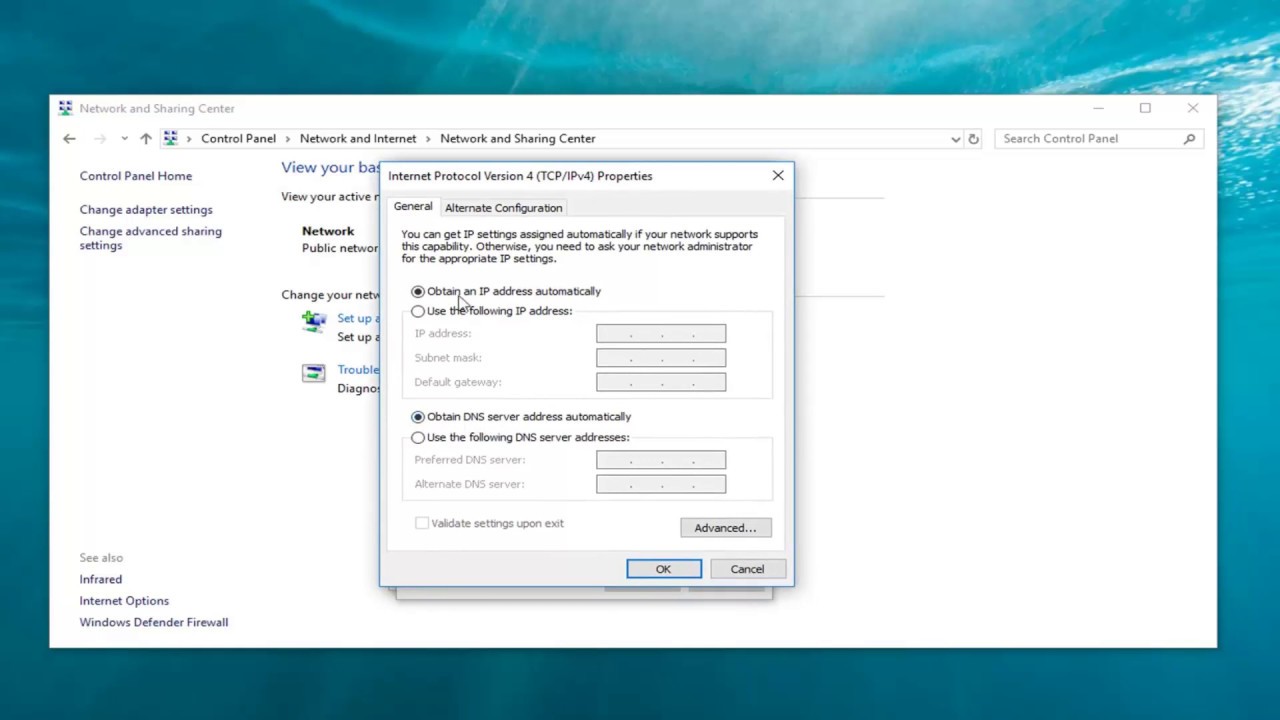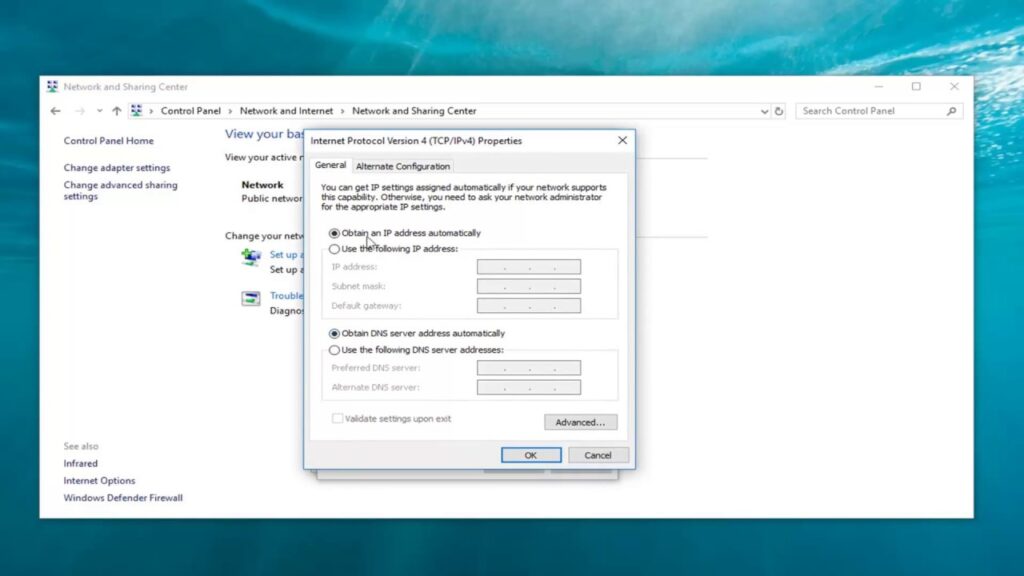 To configure DNS settings manually to allow your VPN to override DNS to prevent leakages, follow the given steps:
Open "Network and Sharing Center" on your PC.
Click on your specific Wi-Fi network and click on "Properties".
Under the Networking tab select the "Internet Protocol Version 4 (TCP/IPV4)" option and click on properties.
In the "General" tab click on "Use the following DNS Server Address".
Here you can either enter VPN's own DNS server or a public DNS address (eg. 8.8.8.8 Preferred and 8.8.4.4 Alternate).
Enter your preferred DNS address and click "OK".
If users opt to go with a public DNS address and use ExpressVPN, follow the given steps to complete the process:
Open you ExpressVPN app.
Go to "Options" and into the "Advance" tab.
Uncheck the "Only use ExpressVPN DNS server while connected to the VPN" option.
Click "OK".
Flush DNS cache again.
After following the given steps users can restart their VPN and try loading Netflix again. Under most cases this should be enough to resolve any issue at hand. Manually setting your own DNS setting is especially useful while someone else's VPN or if you have problems with the either Nord VPN and ExpressVPN's own DNS address.
---
Method 6: Update your VPN application
Updates bring about new patches and features into your application that is crucial to run the application smoothly. Operating on an older version can lead to the app developing glitches so it is important to always keep you VPN application up to date.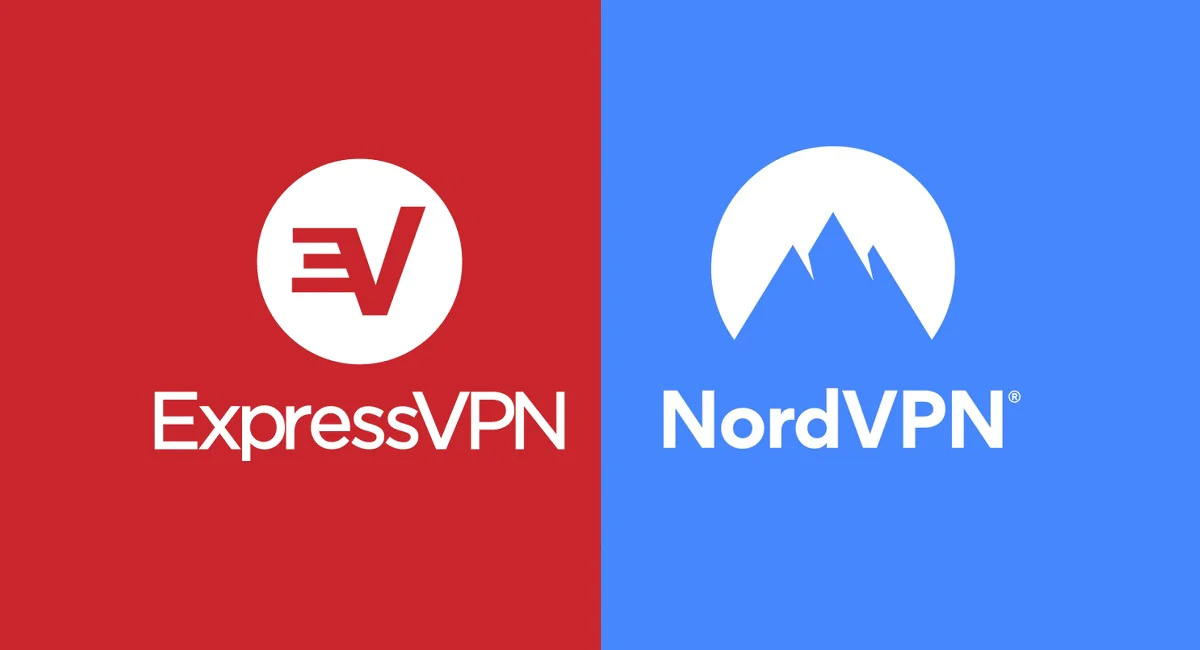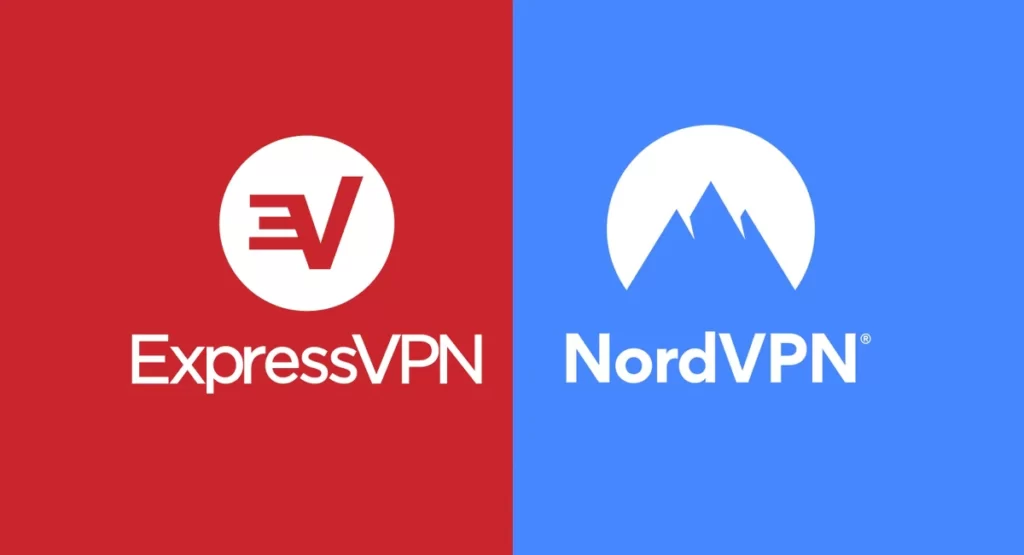 To Update your VPN on your PC, follow the given steps:
Uninstall your current version of the VPN.
Head to the VPN provider's official webpage.
Download the latest version according to your OS build (x64 bit or x86 bit).
Install the app.
Log in to the installed app with your credentials and start your session.
Keeping timely updates on newer version of your VPN app will ensure that users experience and a smoother and hassle free operation with their app. Start the app and then stream Netflix after updating your app.
---
FAQS
Q1. How many countries does Nord VPN and Express VPN support for Netflix?
Nord VPN currently operates 11 Netflix region and ExpressVPN claims to unblock US, UK and 20 other countries.
Q2. What are the plans offered by Nord VPN?
Nord VPN offers its user three different plans to choose from. Ranging from 1-month plan, 1-year and 2-year plans with timely discounts and offers on their plans. To read more on Nord VPN plans, click here.
Q3. How many devices can I run ExpressVPN on simultaneously?
Users can install the application on any number of devices but the app will only work on 5 devices simultaneously under a single subscription.
---
Final Words
Netflix is undoubtedly one of the best streaming services and users should be able to make the best use off of the entire catalogue that the streaming services have to offer.
Using a VPN and especially an industry leading VPN like Nord VPN and Express VPN is the best way to make the best use of this.
We hope that this comprehensive guide has helped you resolve the issue with VPN and Netflix for you. Incase the same problems occur again in the future, simply refer to out guide again, so that nothing comes in you way of you and your Netflix and chill !
---
Further Reading:
[8 Best] Cheapest device to get Netflix on TV (2022)
How to fix screen mirroring Netflix no video iPhone
[5 Ways] Fix Discord stream Netflix black screen
[Fixed] Netflix not working on Wi-Fi but working on mobile data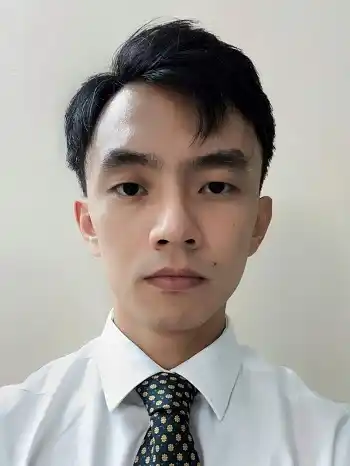 A perennial tech-head with a knack for words, sneakers and fast cars. Likes to be in the know, of anything upcoming and cutting edge. Will probably sit down and talk to anyone over a cup of coffee. The coffee has to be good.