The transition of Black & White televisions to the current generation of televisions is eye-smacking. Modern televisions are equipped with state-of-the-art technology that succeeds in making the ocular experience incredible. From LCD panels to Curved Ultra HD LED displays, technology has evolved over a brief period of time.
The latest trend in the field of televisions is that of Smart TVs. Popularly known as Android TVs, thorough research and development have made an implausible concept come to life. The conceptualization of an Android Television is beyond one's wildest dreams.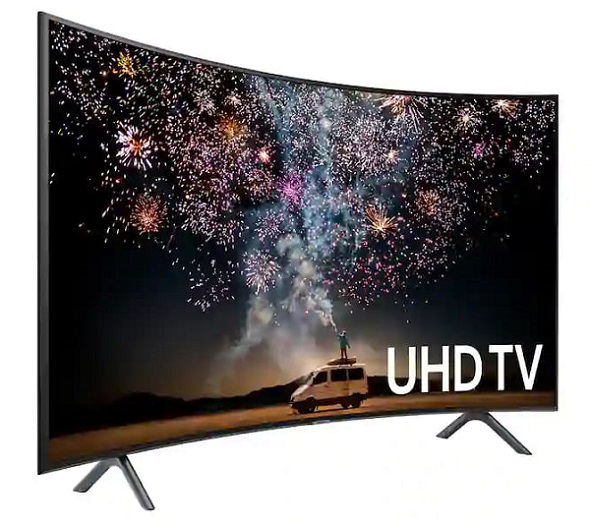 Any television with an HDMI port can be converted into an Android TV with the help of a Fire Stick, TV Stick, dongle, or any other media streaming device. Smart televisions have brought the world of Android to gigantic display units that account for an exquisite combination.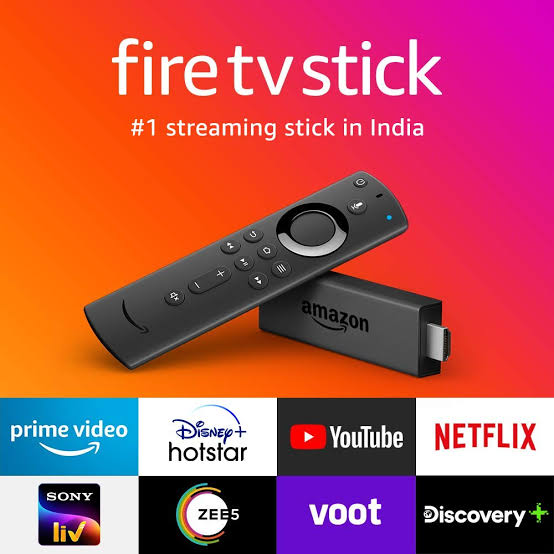 The existence of a flawless electronic gadget is a myth. The main drawback of an Android television does not lie in the hardware. The World Wide Web is a vast place that extends beyond the horizon. It contains exabytes of data that can be accessed by an individual residing in any geographical location with a stable internet connection. At the same time, it is a menacing place that is filled with fraudsters, spammers, and hackers. The protection of data has become a necessity.
Woefully, a small percentage of pages/applications cannot be accessed by a group of individuals with a particular IP address due to a variety of reasons. This nightmare presents itself in Android televisions as well. After all, everything is connected to a certain extent. The only fruitful solution to such a complex problem is by making use of a Virtual Private Network (VPN).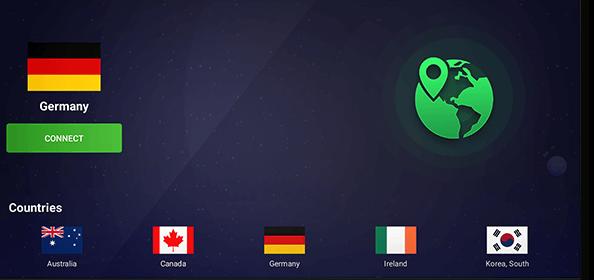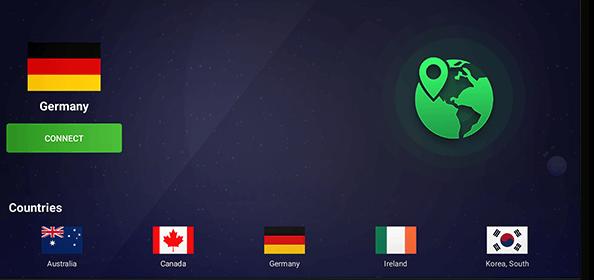 A VPN establishes a secure connection that is encrypted between the source and the subject to provide privacy against a public connection. It can be used to handle sensitive information. More importantly, VPNs help the user by masking the Internet Protocol (IP) address of the system. Private information can be protected by maintaining anonymity.
A reputable VPN can hide the browsing history, IP Address, location, web activity, and the device itself. It can prove to be a useful commodity on an Android TV. Furthermore, it can be also be used to access applications/websites in locations where specific applications/websites are disabled. The encryption provided by a VPN is close to impossible to crack.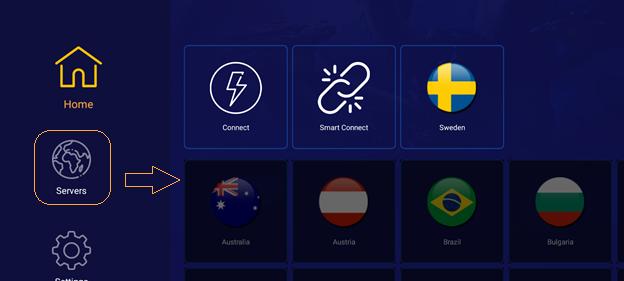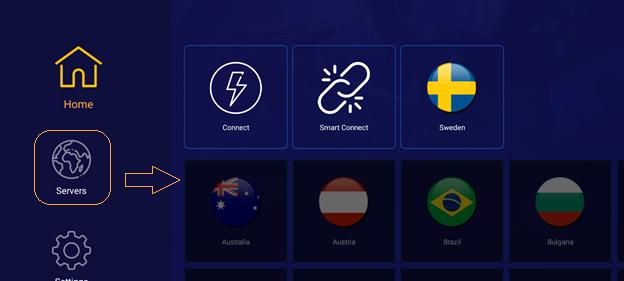 A majority of VPN applications designed for Android Televisions are counterfeits that are bloated with advertisements. These applications do not provide a sustainable user interface resulting in exasperation from the user's end. So, here is a list of the top six VPNs designed for Android televisions that operate seamlessly without any hiccups.
Best VPN for Android TV
The Windscribe VPN is an advanced tool that helps users by safeguarding their privacy online. It offers up to 10 Gigabytes of free bandwidth per month to every user for seamless surfing. It has a smooth, clean, and user-friendly interface.
Fascinatingly, the Windscribe VPN possesses the ability to auto-detect a secure network. Once a secure network is detected, it toggles off automatically. It also has a premium version that offers added features. All in all, it is a handy tool to possess on an Android TV.
Windscribe VPN features:
A no-logging policy that is strictly followed as per protocol.
Server access to 10 countries
Vigilant encryption policy in place
Clutter-free user interface
One tap VPN on/off
Choose from OpenVPN UDP/TCP, IKEv2, and Stealth protocols.
Wireguard support
---
2) VPN by Private Internet Access:
The PIA VPN allows users to surf the internet privately by changing the IP network of the Android TV in limelight. It offers unlimited bandwidth vouching users to utilize the application extensively. Apart from this, the PIA VPN can enable the connection to a blocked website or application anonymously.
This application has been around for more than 10 years now making it one of the reliable tools to possess. It has a straightforward user interface that contains all the necessary options. The VPN can be enabled with the click of a button. It is a handy tool to utilize on an Android TV.
VPN by PIA features:
24/7 Professional customer support
Secure data encryption
Internet Killswitch
IP Cloaking
Extensive WiFi security
Zero traffic logs
---
A basic VPN software that ticks on all the right boxes. The Surfshark VPN is a paid VPN service that costs $1.99 (approximately Rs.147.45) per month. It boasts an advertisement blocker that works effectively. It is an award-winning VPN service that encrypts online data to help users stay private and protected. It also offers a free 30-day trial.
Surfshark VPN features:
24/7 customer support
15 Netflix Libraries
Unlimited number of devices under one account
No-logs
Advertisement-blocker
One tap VPN on-off
Great value for money
Stream Online content
User-friendly interface
---
One of the most reliable VPN applications, Nord VPN is fast, secure, and private. It is recommended by CNET. Furthermore, it also holds the record for the #1 VPN brand. It offers a vigilant no-log policy that protects the data of the user by a great margin. The speed offered by the Nord VPN is swift. It also helps users shield themselves from cyber threats.
Nord VPN features:
Easy-to-use interface
Advanced VPN auto-connect
Unlimited bandwidth
24/7 expert customer support
Double VPN for added security
More than 5500 servers worldwide
Access to six devices under one account including Android TVs, smartphones, and tablets.
---
As the name already suggests, the KeppSolid VPN provides a solid unbeatable performance. It boasts a DNS firewall that tends to block malicious traffic keeping the data of the user safe. It has over 5 years of experience in the field of Virtual Private Networks.
Using the KeepSolid VPN, a user can unblock any geo-blocked content with ease. Apart from this, it offers unlimited access to the user along with the provision of turbo speed. It also offers a 7-day free trial for newbies. It is backed by top-notch software, easy-to-use interface, and powerful mobility.
KeepSolid VPN features:
OpenVPN, IKEv2, KeepSolid Wise, and Wireguard Protocols.
Internet Kill Switch
Speed/Ping test
Servers dedicated to torrenting
Access to up to 5 devices under one account
Favorite servers
---
This VPN software is popular for its ability to unblock websites/applications with ease by masking the location of a user. It offers a blazing-fast speed along with extensive privacy, security, and customer service. Much to our rejoice, it also works with online streaming giants like Netflix. Furthermore, it has a strong security protocol that ensures maximum encryption.
Express VPN features:
Over 3000 servers
More than 160 location
Zero logs policy
Kill Switch
Split Tunneling
24/7 customer support
No traffic limitation
Top-notch software
---
Conclusion:
A majority of users from all over the globe have reported various contrasting issues about VPNs running on Android televisions. The applications in the picture were buggy, slow, and crashed frequently. However, the above-mentioned list of VPNs operates flawlessly on Android TVs. While most of them are free of cost, a few of them carry a reasonable price tag around them.