Cheapest device to get Netflix on TV, you say? In that case you're in the right place. Netflix is amazing but how much does one actually need to pay to get this service on a non compatible TV?
Does one need to buy a whole new TV or is there a way to bring Netflix even on your not so Smart TV? How much do we actually need to get the whole Netflix experience? Do we need lots and lots of extra contraptions and cable to have it running?
If these are all the queries on your mind, then you should definitely go through this article with us. As we try to uncover the most cheapest ways to bring the Netflix experience in to your living room. And no you don't have to break the bank to do that. If that sounds interesting, let's jump right into it.
---
How much do I need to spend to get Netflix on TV?
Not much at all, honestly. Provided that you have all the right things, you can bring the Netflix experience straight into your living room without much effort. User can simply get an HDMI cable and connect it to their PC or Laptop to view shows straight on their TV. Maybe, if you already have an HDMI cable and a PC you won't even need to pay anything at all.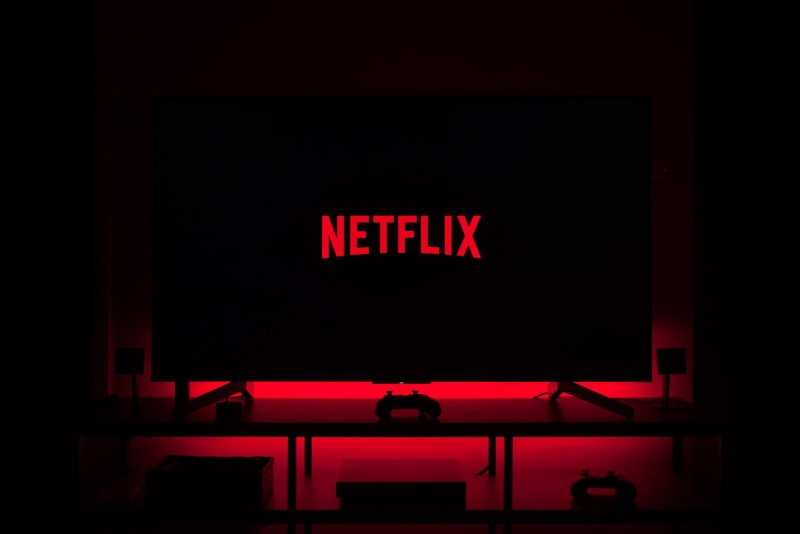 But, not everyone will be in a position to have these things at their disposal all the time. Some might not even like to the clutter or want a more permanent fix. Cheap Roku devices can start from around $25 flat. But for users who wish to stick to the apple ecosystem might find themselves shelling out close to $150.
Depending on your diverse needs while keeping it cheap, here are the options available to you.
---
What is the cheapest device I can get for Netflix on TV?
Cheap is subjective but if you want cheapest, with the right stuff users might only need to pay about $12 to start their Netflix on TV journey today. But what happens if the first option does not work for you? Then we bring in other alternative. Each product here has a USP that users need to definitely know about.
We must however say that there are tiers to this and cheap can mean different things to different people. Keeping this in mind we have made tiers based on price that readers would be comfortable spending. It will be consistent of 3 tiers:
$30 USD and below.
$50 USD and below.
$51 USD and above.
The devices will be based in between these price brackets and should let readers pick the one most suitable for them within each price range. However, readers should take note that the prices are only indicative of the base price of the device and not inclusive of the Netflix service. Here we shall already assume that readers have a working Netflix subscription and wish to experience the bigger picture on their TV.
Tier I: $30 USD and below.
The cheapest tier, Tier I is the most pocket-friendly tier that user can bring home the Netflix experience for. Under this tier we find:
1. Amazon HDMI Cable 6ft. ($11.53)
For those who already have a TV, a PC and a Netflix subscription, a HDMI cable is all you need to bring Netflix on your big screen TV. Provided that your TV and PC supports HDMI input-output, it is as simple as plugging one end into your PC and the other end into your TV. With the HDMI cable hooked to your TV with your PC, user can use their TV screen as any large monitor and start streaming Netflix right away.
This is probably the cheapest device you can buy and the cheapest fix to bring Netflix on to your TV. Amazon's HDMI cable provides good value and enough length at 6ft. to reach your TV port and PC port comfortably. With this cable users should not have problems streaming high quality Netflix up to 8k at 60hz.
Product link: Amazon HDMI Cable
---
2. Roku Express ($24.99)
At a discounted rate of $24.99, users can bring home Roku Express. Roku express comes with a free HDMI cable and remote and can let users start streaming Netflix on their TV in HD, pronto! But, that's not all. The device like all its other counter parts offers tons of other services and option ranging from Live TV, HBO Max, Spotify, Disney+ etc. It is easy and convenient to set-up and at this price offers users a lot of value.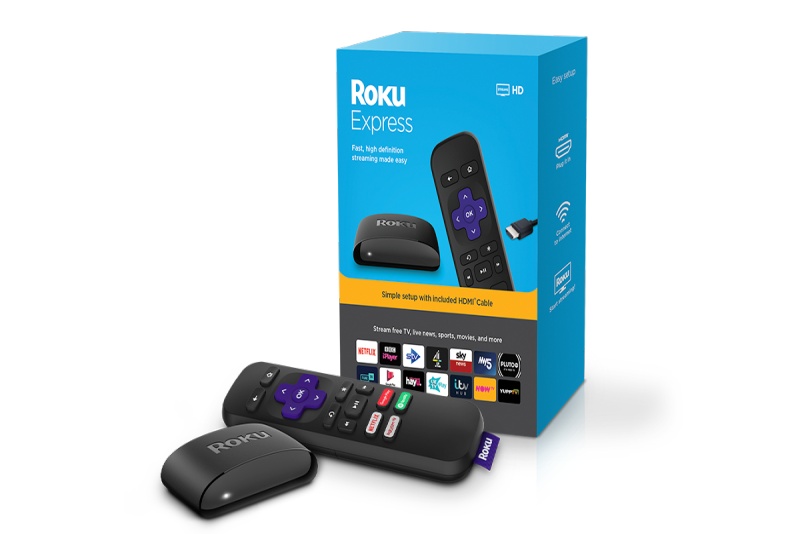 Product Link: Google Chromecast
---
3. Google Chromecast ($29.99)
A staple choice for many. The Google Chromecast is probably one of the most compact player out there. Coming in barely at 6cm long and 2cm thick, you will hardly even notice its presence. The device will connect to your TV via HDMI and give user access to a bevy of apps straight on to your TV.
Users can stream up to 1080p resolution content and have services like Netflix, Disney+, Amazon Prime etc. play straight to their TV.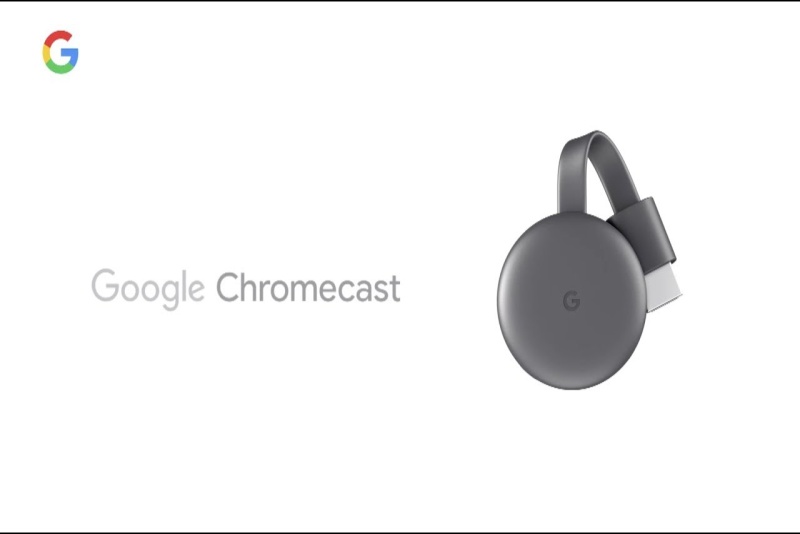 Users can also use their Chromecast compatible devices like tablet, laptops and mobile phones to control and sync straight to their TV for added convenience.4
Product Link: Google Chromecast
---
Tier II: $50 USD and below.
The middle tier, comes in at a higher price but provides better features and quality of life improvements. Below $50 USD users can get:
4. Roku Express 4k+ ($39.99)
With this users can get 4K with HDR streaming and is good pick for those whose TV supports 4k HDR. Users get all the entertainment options that Roku has been started to be known and associated with. HBO max, Disney+, YouTube and all other options available right at your fingertips. As of date, users can actually $10 dollars on Roku Express 4k+ and get it at $29.99 flat which makes for an even better deal.
Product Link: Roku Express 4k+
---
5. Amazon Fire Stick ($49.99)
Large entertainment in a package the size of a thumb drive. Amazon's Fire Stick is a powerful device that provides quality entertainment option on your TV. User get access to services like Netflix, Prime Videos, ESPN, Twitch, Discovery+ etc.
It also supports Live TV and some free TV channels for users to enjoy. It is not rare to see the the Fire Stick at better prices as it often goes on sale and with it provides for an even better deal and value proposition.
Amazon Fire Stick can stream in up to 4k.
Product Link: Amazon Fire Stick
---
6. Roku Streaming Stick 4k ($49.99)
In a form factor similar to the Fire Stick, Roku's own Streaming Stick 4k gives all the same benefit of Roku but in a more compact form factor.
Users can now stream spectacular 4k Dolby Vision on to their TV.
Premium channel and subscription are also available on the Roku Stick and users make no compromise in the performance.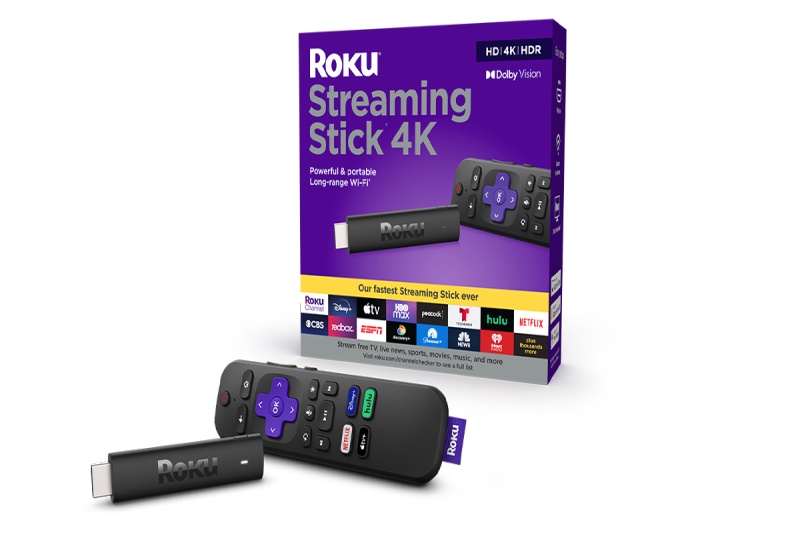 Product Link: Roku Streaming Stick 4k 
---
Tier III: $51 USD and above.
From this price point onward, it may still be affordable to some but definitely cannot be labelled as cheap. Above $51 dollars user can get:
7. Apple TV HD ($149)
At almost a $150 USD, users can get themselves a brand new Apple TV HD box. At this price point users will get the base 32 GB variant. As it is apple, users can be rest assured that the experience from this device is going to be premium. All streaming apps and other TV channels will be available to users. Apple Fitness+ and Apple Arcade will also be available to users as part of the experience.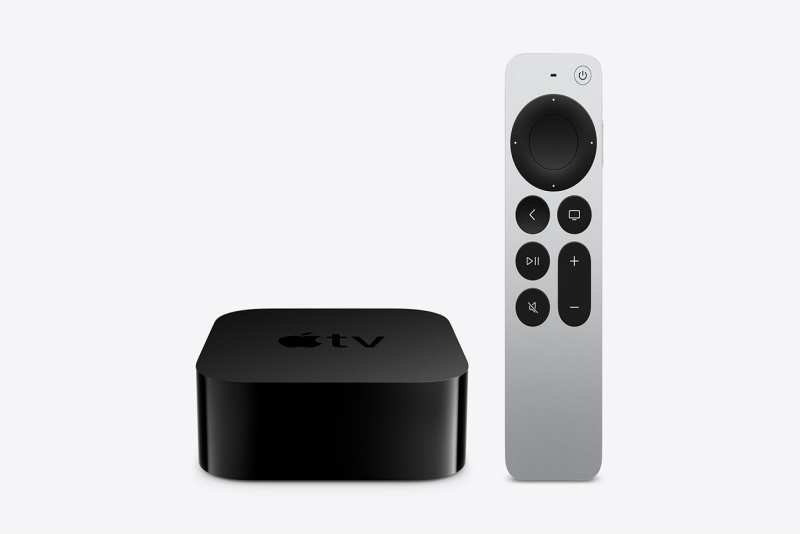 Product Link: Apple TV HD
---
8. Roku Streambar Pro ($149.99)
If Apple TV is simply not your style then for measly $0.99 cents more, users can get the Roku Streambar Pro. This device not only lets users get the benefit of streaming Netflix on their TV but also acts as a dedicated Soundbar. The device interacts with the TV through a HDMI cable and users can use Soundbar to both enhance their watching as well as their listening experience.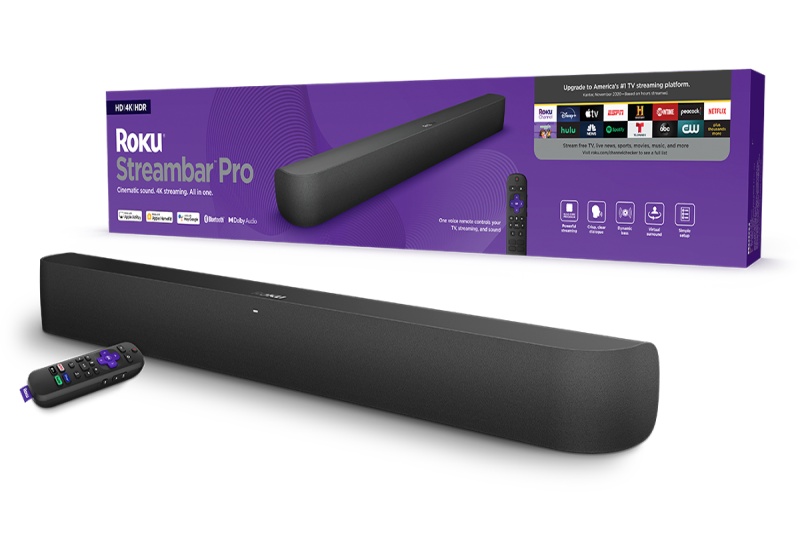 If you already don't have a dedicated sound system at home, this could be the deal for you. Users can also opt to go all out by including subwoofers and speakers too, for the full experience. (Sold Separately)
Product Link: Roku Streambar Pro
---
9. A brand new TV
If you're planning to spend anything above $150 it is probably best that users look for a new TV. At that price point users can probably get a new smaller TV that can stream Netflix internally. The TV may not be as big or fancy but newer TVs above this price can handle Netflix natively.
---
FAQs
Q1. What is the cost of a Netflix Subscription?
Netflix has three subscription plans for its viewers in the US. The base plan starts at $9.99 that allows users 1 screen with no HD feature. At $15.49 users get the Standard plan that allows for 2 HD screens. Premium starts at $19.99 and allows 4k streaming on up to 4 screens.
---
Final Words
Netflix is a whole different experience on a big flat TV, but sadly not all big flat TVs out there support Netflix. This is why we bought to you this article, keeping in mind those who really want that big screen experience.
While some of of recommendations are not cheap, for some the cheapest device might just not cut it, hence options. We hope that this guide could shed more light on what users need to bring their entertainment life on the big screen.
---
Further Reading:
How to fix screen mirroring Netflix no video iPhone
[5 Ways] Fix Discord stream Netflix black screen
HD vs Ultra HD Netflix (Comparison)
[Fixed] Netflix not working on Wi-Fi but working on mobile data
How to watch Netflix on zoom without black screen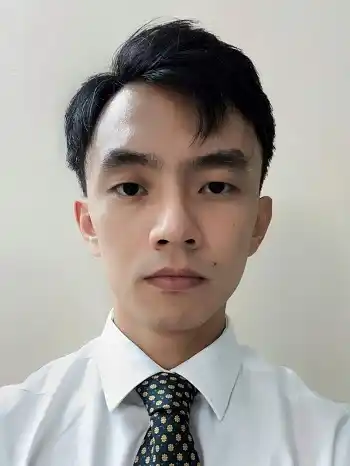 A perennial tech-head with a knack for words, sneakers and fast cars. Likes to be in the know, of anything upcoming and cutting edge. Will probably sit down and talk to anyone over a cup of coffee. The coffee has to be good.