Does Netflix need an introduction? we guess, not! Netflix is widely popular among teenagers and adults to binge-watch movies or series whenever and wherever they want.
Founded on 29th August 1997, Netflix soon became a famous subscription streaming service and production company worldwide. That's because it offers not only a wide range of movies and tv series but also its own production company named Netflix Originals released several movies and shows under this banner.
To watch Netflix smoothly all you have to need is a Netflix subscription and a strong internet connection. To buy a subscription, choose a Netflix plan from Basic, Standard, and Premium. This will determine the video quality on Netflix.
Netflix recommended its users to watch shows and movies in HD or Ultra HD to get the best experience. However, HD and Ultra HD is available only on Netflix Standard and Premium plans.
Now, if you are confused about what to choose HD or Ultra HD, and curious to know the comparison between these two, then keep on reading. 
HD vs Ultra HD Netflix (Comparison)
The main difference between HD and Ultra HD is video quality. On HD you will get 1,280*720 pixels, whereas you will get 3,840*2,160 pixels on Ultra HD.
Netflix subscription has three plans for its users: Basic, Standard, and Premium. Basic is $9.99, Standard is $15.49 and Premium is $19.99 as of April 2022.
If spending dollars means nothing to you or you are sharing your Netflix account with a few people, then go for the HD version. Or If you have a 4K television or laptop and want to enjoy movies and series on it, then we would suggest you to choose 4K streaming or Ultra HD Netflix.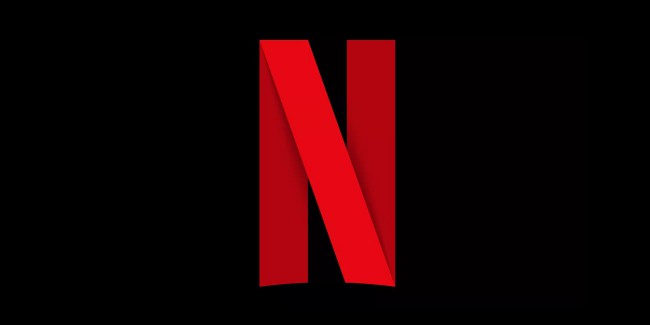 ---
How to Change Video Quality on Netflix?
Changing video quality on Netflix is way more simple than you imagine. Just simply follow the following procedures and change the video streaming into HD or Ultra HD.
Step 1: Log in to your Netflix account.
The first step to changing video quality is that log in to your Netflix account. You will see "Who's watching?", which means you have multiple profiles on one Netflix account. 
Now, select the profile of yours.
Step 2: Click the downward triangle.
Now, click the downward triangle of your profile. After clicking, you will see Account, Help Center, Sigh out of Netflix. Select Account.
Step 3: Profile & Parental Controls.
It's time to navigate to PROFILE & PARENTAL CONTROLS and tap again the downward triangle of your profile's right.
Step 4: Click "Change."
You will see Playback settings" at the bottom. Now, click Change.
Step 5: Select the screen.
In the "Data usage per screen" window, you will see Auto mode is already set by the default system. To watch HD or Ultra HD, click the High option and Save it to make it the default.
---
Is Ultra HD on Netflix Worth it?
We don't think so. Netflix streaming service has unique features which make content already in HD, so you don't need to purchase the Premium package.
Though Ultra HD on Netflix gives you the finest view of movies and series, the graphics are amazing, the line, the colors are sharper and more defined. Also, you can clearly see every detail from a few meters away. Apart from that, there aren't many benefits of Ultra HD.
Switching to Ultra HD is totally up to you. If you are willing to pay almost $12 every month for the Premium subscription, then 4K is perfect for you. If not, then don't waste your money on Netflix's Ultra High Definition.
---
FAQs
Question 1: Should I spend my money on Netflix's premium?
It's up to you. If you watch Netflix from mobile often, then probably it's not worth it. But if you are watching it from smart tv, then you can invest your money in it.
Question 2: Is Ultra HD and regular HD look the same on Netflix?
That totally depends on your Internet system and which system the Netflix app is located on like Roku, Apple, Firestick, etc.
Question 3: Is Netflix's Ultra HD and 4K are same?
Yes, they are basically the exact thing. It's the highest resolution that your screen is offered to you. It has four times as many pixels as HD. That's why it is named 4K.
Question 4: Is my internet strong for 4K?
To watch shows in 4K, Netflix recommended a steady internet connection with speeds of 25Mbps or higher. Fast.com is the best source to check your internet connection speed.
Question 5: Does Netflix 4K costly?
Yes, it is. To see Ultra HD content on Netflix, you have to pay $19.99 each month for the Premium subscription, which is quite expensive for some of us. Now, the decision is yours.
Question 6: Which Netflix plan is best for me?
Honestly, you can choose any of the three plans. Basic plan users have the access to the whole library of shows and movies. However, if you are sharing your Netflix account with others then it would be best to go for the Premium package. Both HD and Ultra HD is accessible on Standard and Premium subscription.
---
Final Words
By providing the best movies and shows, Netflix has earned popularity worldwide. Though the price is a bit too much for someone, you can watch anything with HD quality because of Netflix's unique features.
So, it's your choice whether you will go for HD or Ultra HD. Honestly, there isn't much difference between HD and Ultra HD. If you have a 4K device, then only select the Ultra HD plan. Other than that, we don't think you need to change your Netflix account's plan.
---
Further Reading:
How to watch Netflix on zoom without black screen
[8 Steps] Fix can't sign in to Netflix with correct password
How to Fix: Netflix too many downloads
[6 ways] How to Fix Netflix not working on PS5, PS4
How to fix Netflix this device is not supported by the app
Technical writer and avid fan of cutting-edge gadgetry, Abhishek has authored works on the subject of Android & iOS. He's a talented writer who can make almost any topic interesting while helping his viewers with tech-related guides is his passion. In his spare time, he goes camping and hiking adventures.