Netflix is a multi-billion dollar online streaming service. What started off as an e-mail based rental business, is now a household name for online movies and TV shows.
Being among the most famous Over-the-top (OTT) media service, it has original content called "Netflix Originals" and also has content from various production houses.
Netflix has at least 4-5 releases each week. Along with movies and series, it also offers games and interactive films which give you a different story to watch depending on the choice you select.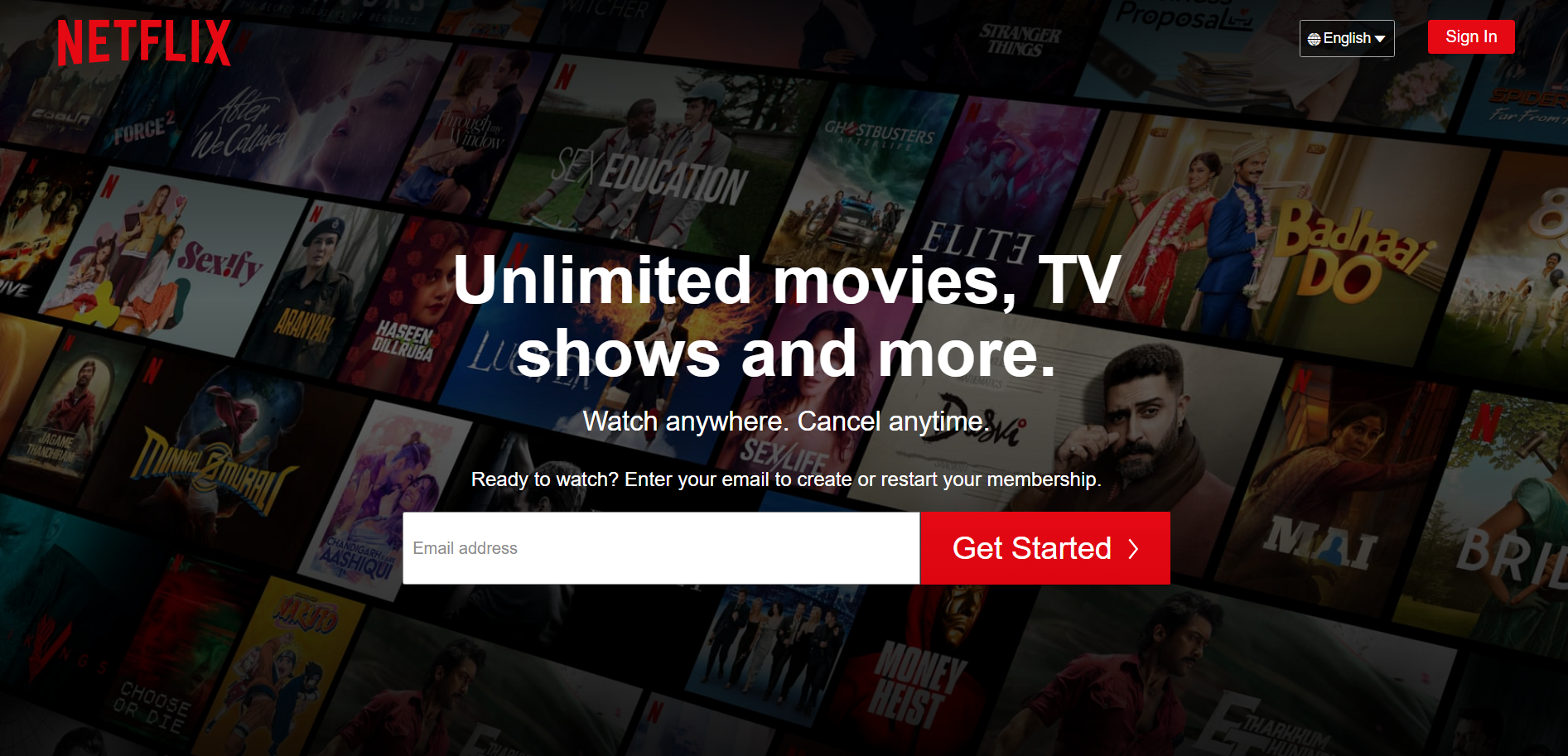 Netflix has a sensational movie and series roster like Bird Box, 6 underground, Black Mirror: Bandersnatch (an interactive film), The Umbrella Academy, Love, Death and Robots and many more.
In India, it offers four plans Mobile, Basic, Standard and Premium. The prices are 149 INR, 199 INR, 499 INR and 649 INR respectively.
For the USA, it offers three plans Basic, Standard and Premium. With prices at $9.99, $15.49 and $19.99 respectively.
Recently, Netflix has suffered fallout due to their overpriced subscription plans. Because of this, Reed Hastings (CEO of Netflix) has announced that they would be introducing cheaper plans with the inclusion of advertisements.
Do you have an issue with your password while logging in to Netflix? The various reasons and fixes for "password is incorrect" issue will be answered once you read the article.
---
Why does Netflix keep saying my password is incorrect?
Quite simply it might be because the password entered is wrong. You can simply click on forgot password, if you do not remember it and change the password.
A few other reasons might be due to cache build-up, server could be non-functional, password sharing or trying to access your Netflix account after a long time. These issues can be solved pretty easily.
Read the list below to fix your problem and whatever caused it.
---
How to fix can't sign in to Netflix with correct password?
Sometimes when signing in to Netflix, it shows you an error message saying "password is incorrect". The methods get rid of this error are listed below.
Step 1 – Check the Netflix password
When signing in to Netflix, check that the password entered is correct.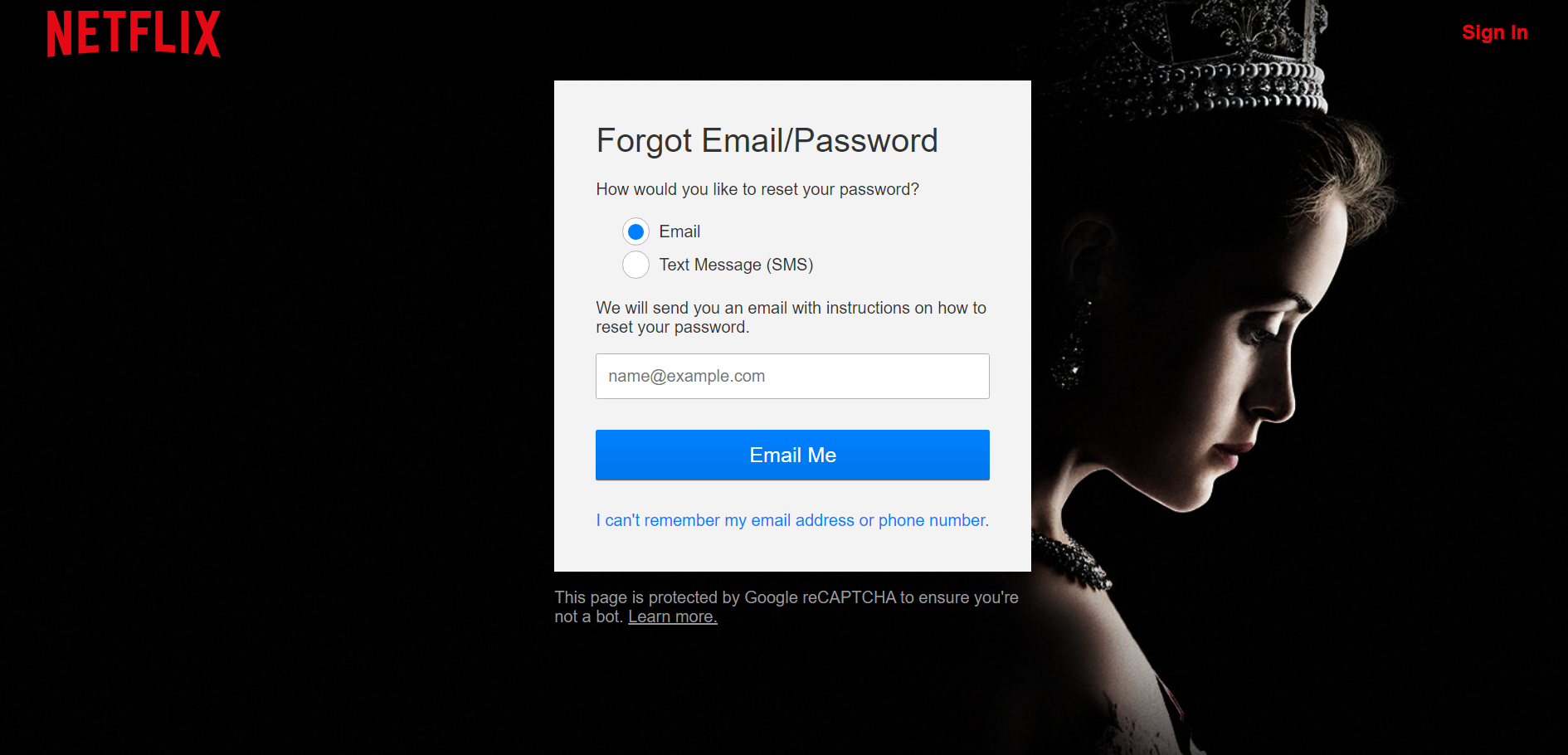 If you do not remember the password,
Select the "Need help?" option below the login details.
Enter your e-mail or phone number associated with your account.
The instructions to reset your password will be sent you.
Change your password by following the instructions.
After this process is done, you should be able to log in to Netflix without any hassles.
---
Step 2 – Netflix Account/Password Sharing
If you have shared your password with someone, do ask them if they have changed the password recently. Because all four profiles on Netflix, have the same password.
A single person changing the password will cause the account to log out of the other devices. Before logging in, make sure to check the password with the people you have shared your Netflix account.
In any case, if you are unable to get in touch with the person you shared your account to, be sure to revoke the credit/debit card access to Netflix. This will ensure that the money does not get debited from your account.
Later, if you want to access Netflix you will not be able to do it with the same email address, because the password has been changed. You will have to create a new account with Netflix and then subscribe again to continue watching the content you love.
So, be careful while sharing the Netflix account details. Share it to the people who you trust completely.
---
Step 3 – Clear Cache for Netflix 
Cache is the reserve of previous data to make the following user requests faster. Each and every application has a build-up of cache after the user has interacted with it.
To make sure that your applications run smoothly, cache should be cleared frequently.
Go to settings on your device.
Select the Netflix application.
Select the clear cache option.
If you feel there is any lag or error in your application once in a while, try clearing the cache.
---
Step 4 – Check Netflix server status
If you are sure that you are entering the correct password, check whether the server is online.
Major servers are updated or maybe even non-functional due to traffic, in other words large number of user requests.
To check whether the server is functional or not, use https://downdetector.com.
In the website, we can change the region in the top right corner near the search icon (as shown in the image below). So, change the region to where you reside and check whether the server is running normally.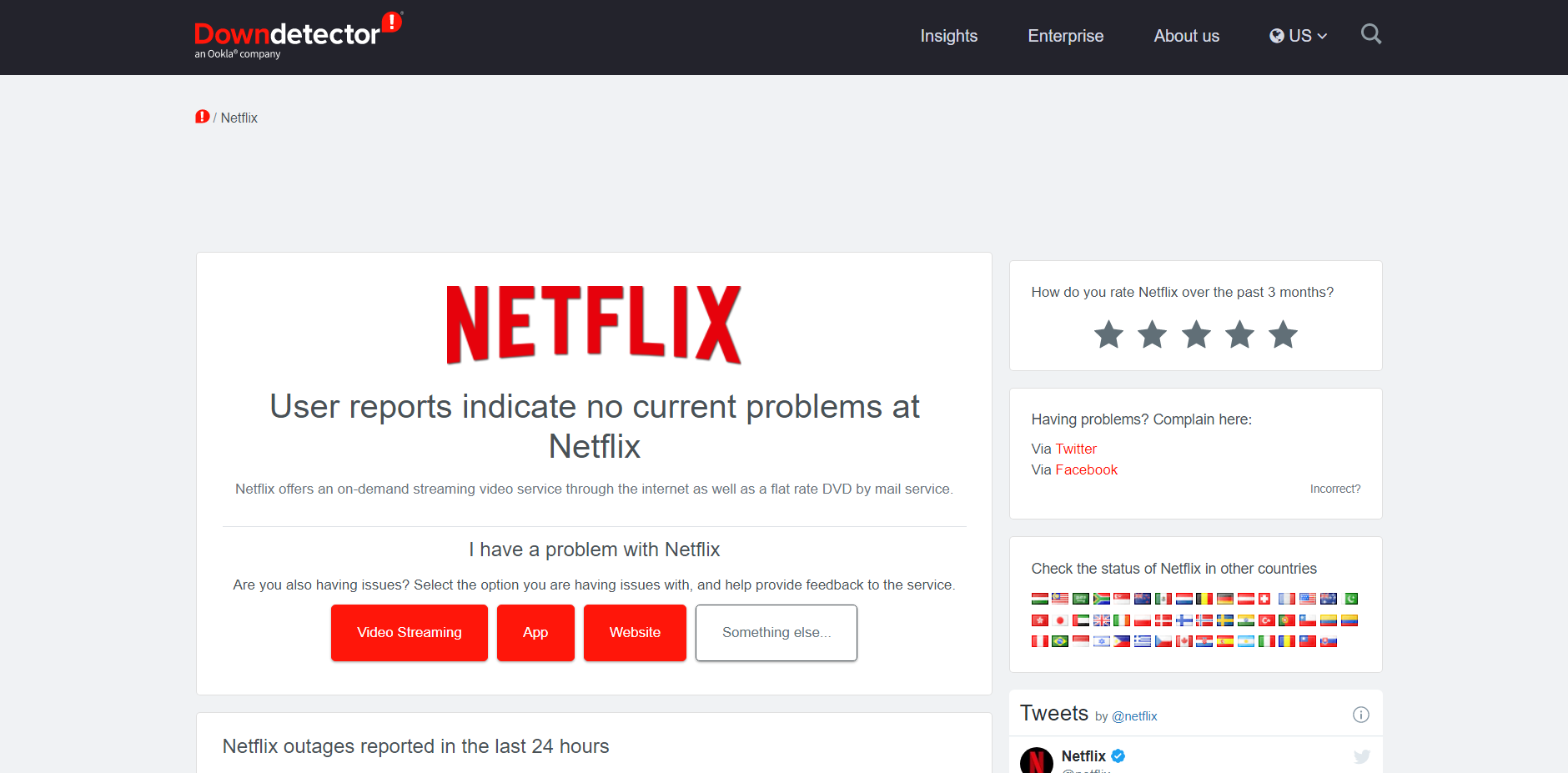 ---
Step 5 – Clear Netflix app data
Clearing the app data is similar to uninstalling the application. But, you just erase the application data and not delete it.
This will remove all the data related to your account including files, settings and databases.
Go to Settings.
Search for Netflix.
Select Netflix and clear App data.
When you try to logging in again, it will be like using a newly installed application. The problem should be solved.
---
Step 6 – Uninstall and Reinstall Netflix
Uninstalling and reinstalling an application is known as clean install. If clearing the data and opening the application again did not work, try this method.
Go to the dedicated application store on the device.
Search for Netflix and uninstall it.
Wait for a few moments.
Install Netflix again.
Open Netflix and try signing in, it should work as good as new.
---
Step 7 – Restart the device
A simple turning off and turning on a device can solve a lot of functional errors/bugs. Restarting a device everyday will keep it robust.
Press the power button and select the "Restart/Reboot" option.
After the device is on, try opening and logging into Netflix using your credentials.
---
Step 8 – Netflix account inactive
If your account has been dormant for a long time, the account gets locked automatically. To get it back, you can just select the "Need Help?" as mentioned before and change the password.
This will give you access to activate your account and also allow you to renew your subscription and continue viewing movies and series on Netflix. Once your account is active, try to use Netflix and watch some content. Even if you are unable to watch regularly, try to login to Netflix to keep your account up and running.
---
Step 9 – Contact/Visit Netflix Help Center
If all else fails or you need an actual person to solve your problem, visit Netflix Help Center (https://help.netflix.com/en).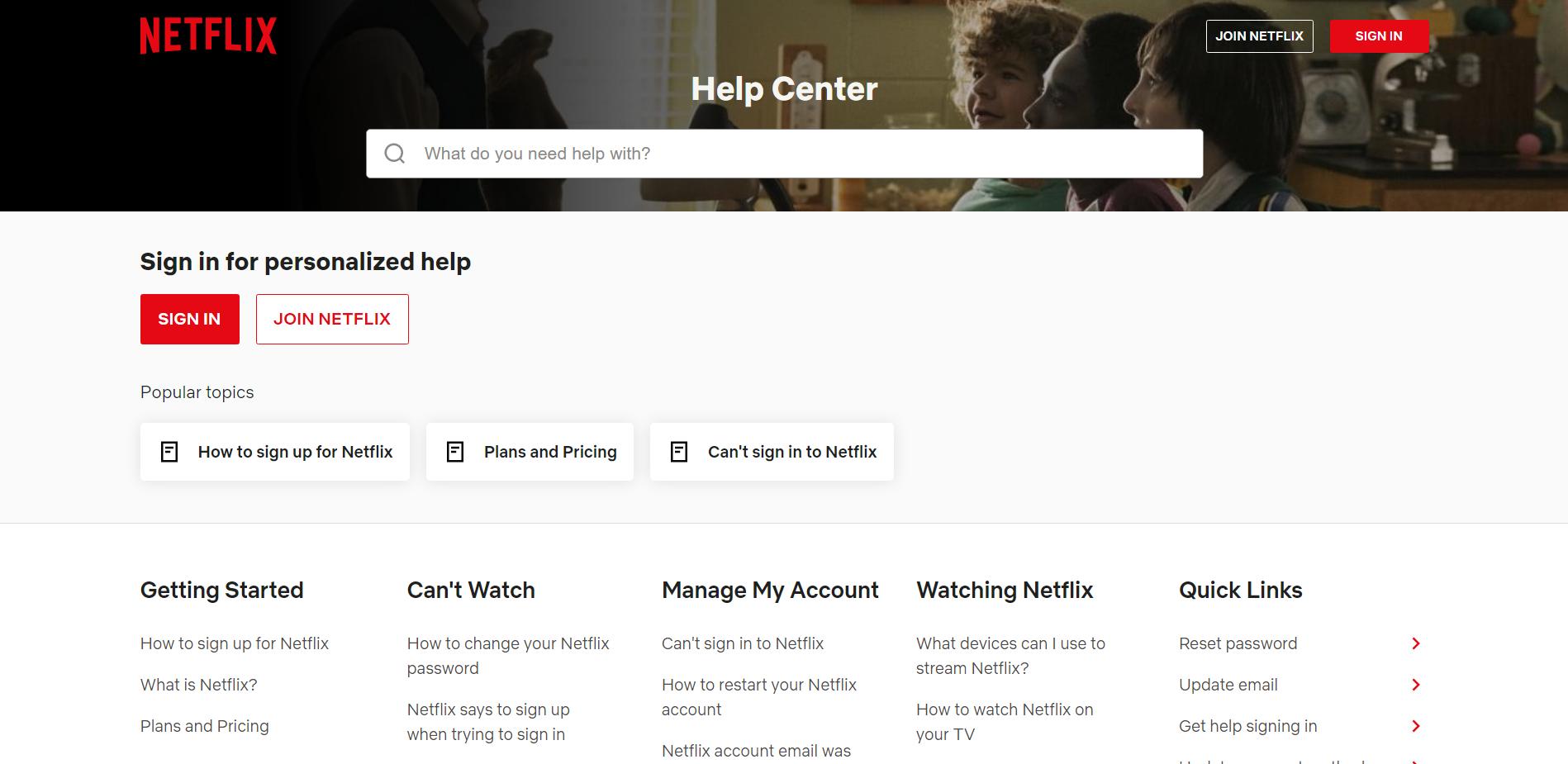 You can find some Frequently Asked Questions divided according to a particular problem. Select what matches your problem and find the solution.
Or there is an option "Call Us", which can be done through the app or through your phone.
Another option is "Start Live Chat", where you can describe your problem to the automated bot or you can chat with an agent.
All kinds of problem are solved when you contact Netflix Help Center. The customer service executives are generally well-versed and attuned to various aspects of Netflix.
---
SEE ALSO: How to fix Netflix this device is not supported by the app
---
FAQs
1. I have opened Netflix after a very long time. I am entering the correct password, but why am I getting an incorrect password error?
Netflix locks you out of your account, if you did not login in to your Netflix account recently. Try resetting the password and logging in again. This will solve your problem.
2. I have shared my password with my friends. The money is being debited from my account but I am locked out of my account. Is it possible to gain it back now?
If they have changed your email address and password, you have to ask their details again to gain access to Netflix. If you do not want them to use Netflix, please contact your bank account and revoke the access to Netflix.
3. Netflix is not letting me login. I have no password errors or network errors but it just doesn't let me in. What seems to be the problem?
The Netflix server might be down or under maintenance. Check https://downdetector.com/netflix, to see if Netflix is down. If it down check back after a few minutes or hours depending on the reason the server is down. After, the server is back up, you will not be having any kind of problems with Netflix.
---
SEE ALSO: How to Fix: Netflix too many downloads
---
Final Words
To conclude, I will give you a gist of what is in the article. We begin by introducing Netflix and what it offers.
Then we find out the reasons why Netflix keeps saying "your password is incorrect". Some of the reasons simply might be your password might really be incorrect, shared password has been changed, inactive Netflix account.
We have methods like clearing cache, resetting password, clean installing Netflix, clearing application data, checking server status will zero in on the problem and will help you get rid it.
At last, we have some frequently asked questions with their respective answers to help solve common problem that everybody faces.
That is everything regarding the "your password is incorrect" Netflix issue. Try the methods listed and leave a comment below about the problem and how it was solved. Also, ask any queries in the comments section.
Thank you! Have a magnificent day!
---
Further Reading:
Netflix there appears to be a problem with the Payment method you are trying to use
[6 ways] How to Fix Netflix not working on PS5, PS4
How to Fix Netflix too many people using your account
Fix: Netflix stuck at 24% (Percent)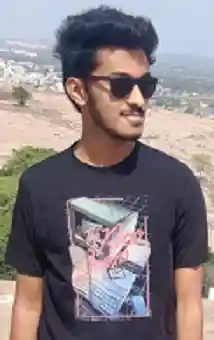 Sri Sahith is a B.Tech graduate specializing in Electronics and Communication. He writes articles by ensuring attention to detail. Any kind of technical revelation or news is his jam. Writing and technology are the things he is most passionate about and you can see it in his articles. Also, he loves to read books and talk about them for hours together.