Can you turn off transcoding in Plex? Do you want to disable Plex video stream transcoding? Read this article to know all about it.
So, let's get started.
Plex is a streaming service or Over-the-top (OTT) media service. Unlike all the other OTT services we know, Plex is a freemium software available on multiple devices as applications and browser. Freemium is the amalgamation of free and premium. This means that the software in itself if is free, but anything additional will have to be bought to access.
Plex is also an ad-supported video on demand (AVOD) software service. That means all of the content is free, but you will have to watch advertisements. Its content is obtained from various studios and production houses such as MGM, Warner Bros, Lionsgate and Legendary. It claims that it has more than 20000 titles.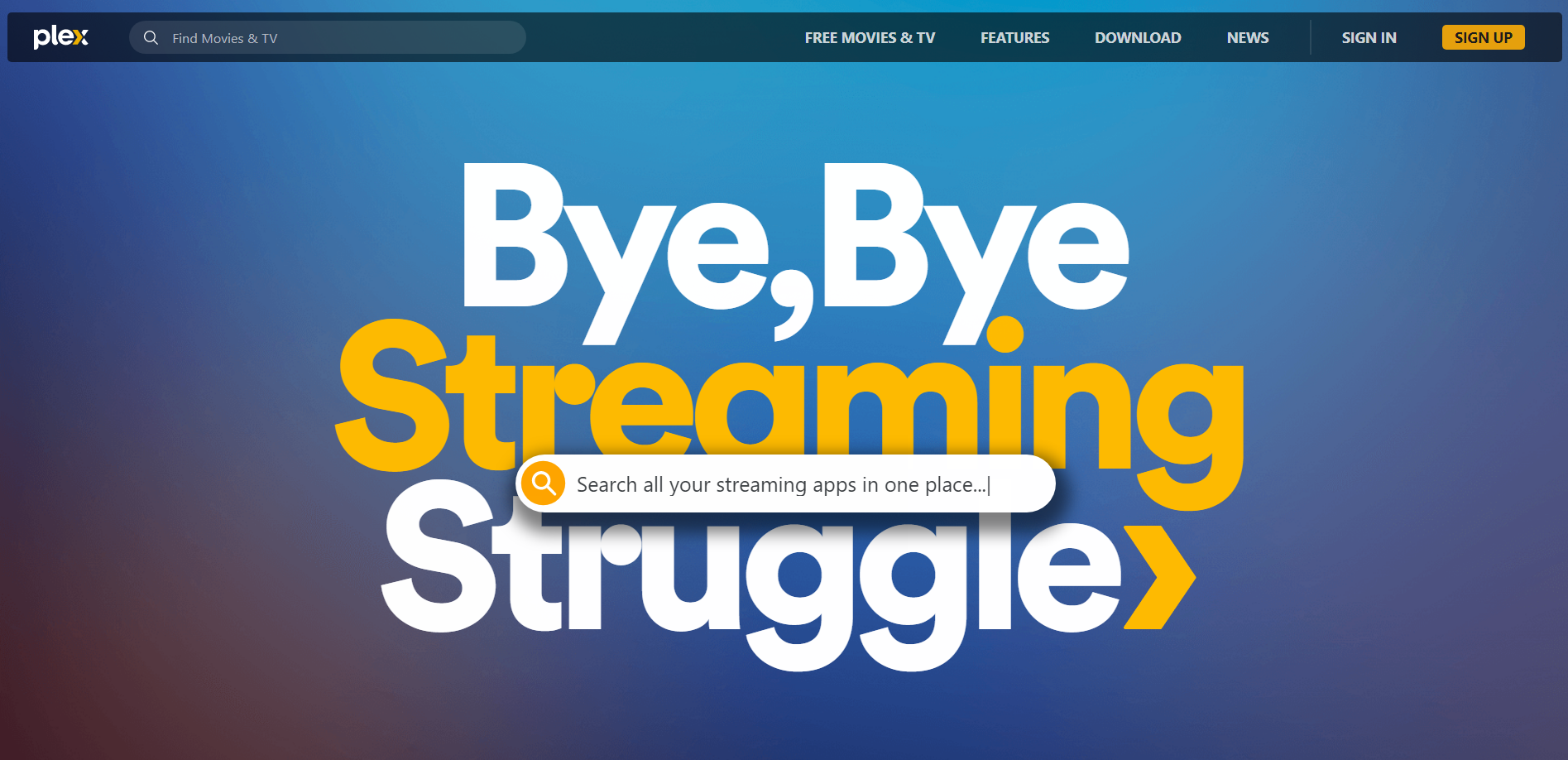 Plex offers its services to nearly 200 countries across the planet. So, naturally the content available on Plex is region-based. It also offers live TV, which depends upon the area/location you live. But, live TV is still not offered to all the countries, yet. So, once check with Plex support to see if it offers TV in your country.
Unlike other streaming services, Plex lets you play your own media content on its website or application. This is unique for a streaming service.
If you are a cord-cutter and want to spend no money on TV subscriptions then look no further, Plex is your pick. With the live TV channels, movies, shows and with the ability to watch your own content it is the best streaming service option for anyone.
---
Can you turn off transcoding in Plex?
Yes, you can absolutely turn off transcoding of your media that you want played on the Plex Media Server. You just have to go to the advanced settings on your Plex Media server settings and select Disable transcoding option.
Transcoding is the conversion of the media to a compatible version, so that it can be played on your device. Transcoding, unnecessarily will increase the load on your device. If you think the media is not compatible, then you can allow transcoding to do its work.
There are 4 types of Transcode quality settings. They are as follows,
Automatic – This is the default setting of any Plex device. This is the right option which decides what is best for your device, without causing your device to overload.
Prefer higher speed encoding – As the name suggests, this option provides you faster encoding while loosing quality of your media.
Prefer higher quality encoding – This option will let the transcoding carry on slowly, while ensuring that you get a good quality of the converted media.
Make my CPU hurt – Use this setting only when you have a dedicated graphic card and RAM on your device. Otherwise, the device will get heated up unnecessarily. This will cause your Plex Media Server and your device to crash or stop working.
---
How to disable video stream transcoding?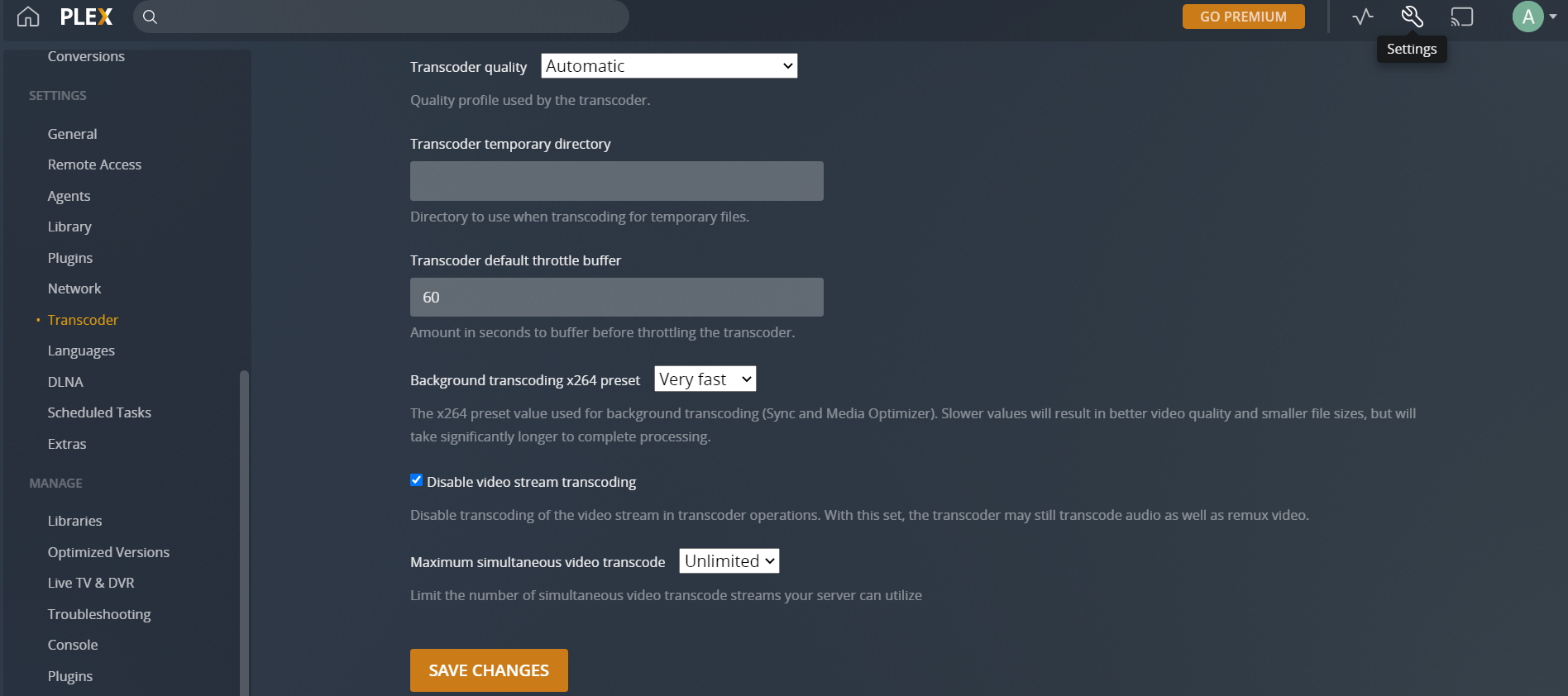 To disable video stream transcoding, follow the steps mentioned below.
Login to Plex Media Server.
Go to Settings and find the Transcoder among other options.
Under Transcoder, you will find transcoder quality and simultaneous transcode options.
To the right of the page you will have an option "Show Advanced", select it.
Then, you will find a "Disable video stream transcoding" with a checkbox beside it.
Click on the checkbox and select the save changes option.
Transcoding is only needed when you have files which cannot be played on the Plex Media server or your device. It is best to leave the transcoder ON and in automatic mode. If you think that the media is compatible and the server is trying to transcode it, now you know how to disable it.
---
FAQs
1. Does transcoding need to be done for all the media types I upload to Plex Library?
No. As I have previously mentioned, if the media is compatible with both your device and the Plex's Media Server you do not need transcoding. In this case, it will slow your device down. So best to check for what files are compatible and what are not, before turning OFF or turning ON the transcoder.
2. What do the terms Direct Play, Direct Stream and Transcoding mean in Plex?
This article gives you a straight forward answer to Transcoding and what it does. So, let me give you a little insight about the other two. Direct Play is when the media you have uploaded does not need any correction or conversion. Hence the name, you can literally play it on your device directly. Whereas Direct Stream option is for files whose video format is compatible with the device and server, but some modifications need to be done to some aspects of the file. For example, issues with audio or subtitles.
3. The Plex transcoder does not seem to be working on my device. How to fix it?
A. It is important to note that Plex needs a certain amount of free space on your device to transcode the file without any hassles. If the available space on your device is not the problem, then visit the Plex Support website for customer support or get help from other users on the Plex community.
---
Final Words
This article begins with a brief introduction to the Plex software and its distinctive features, which makes it stand out in a crowd of streaming services.
The main point of this article is to give you an answer to the question, "Can you turn off transcoding?". Yes, you absolutely can turn transcoding off on the Plex Media Server.
Next, we get to know how to turn transcoding off. Simple. Go to the settings on the Plex Server. Find Transcoder and click on Show Advanced and you will find a disable video stream transcoding option. Check the box beside it and save the changes. Once that is done, videos will not be transcoded until it is absolutely necessary to do so.
Finally, we have a few frequently asked questions. If you have any questions regarding this or any other issue, you can leave them in the comments section down below.
Thank you!
---
Further Reading:
Fix Plex something went wrong playing your media conversion failed
(2022) Plex premium vs free [Is it worth it?]
How to Fix Plex buffering on local network (2022)
Fix : Plex not using GPU for transcoding
[Fixed] Plex couldn't create the playback session for this item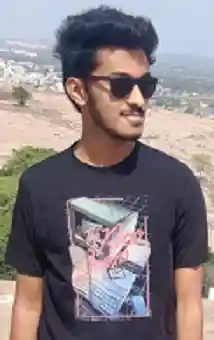 Sri Sahith is a B.Tech graduate specializing in Electronics and Communication. He writes articles by ensuring attention to detail. Any kind of technical revelation or news is his jam. Writing and technology are the things he is most passionate about and you can see it in his articles. Also, he loves to read books and talk about them for hours together.