Plex is a streaming service or Over-the-top (OTT) media service. Unlike all the other OTT services we know, Plex is a freemium software available on multiple devices as applications and browser. Freemium is the amalgamation of free and premium. This means that the software in itself if is free, but anything additional will have to be bought to access.
Plex is ad-supported video on demand (AVOD). That means all of the content is free, but you will have to watch advertisements. Its content is obtained from various studios and production houses such as MGM, Warner Bros, Lionsgate and Legendary.
The content available Plex is region based. Plex offers its service to more than 200 countries across the globe. So, the content available for people to watch on Plex is unique to every location. It also provides live TV channels to most of the countries.
Plex has a unique option, which allows you to watch the media content on your device using its player. It also has live TV channels. Plex claims to have more than 20000 titles.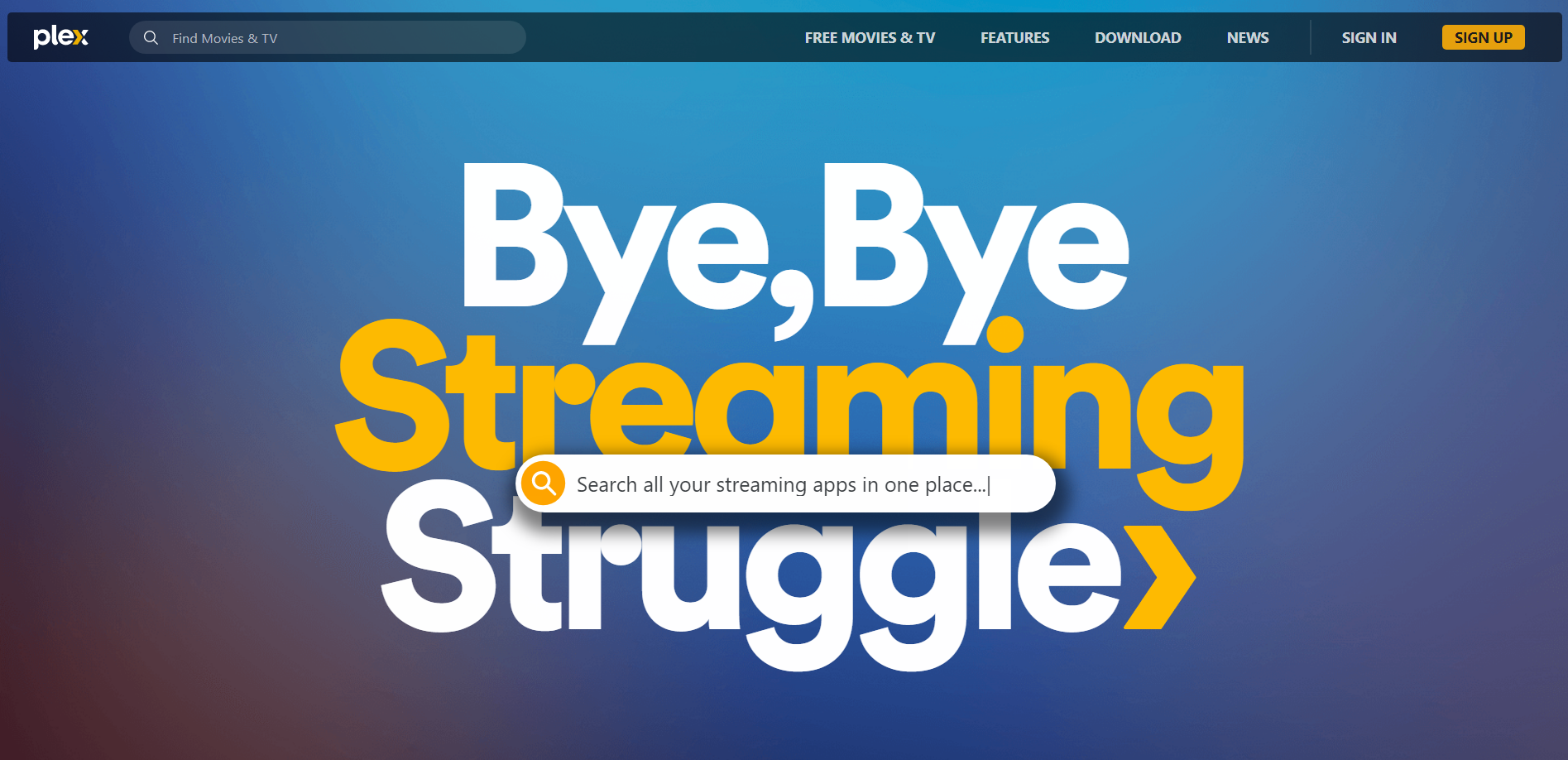 If you are a cord-cutter and want to spend no money on TV subscriptions then look no further, Plex is your pick. With the live TV channels, movies, shows and the ability to watch your own content it is the best streaming service option for anyone.
Have you encountered any issues with media playback in Plex? Did you get a "something went wrong playing your media conversion failed" error popup? Read the article below to find the solution to your problem.
---
Why does my Plex say unable to play media?
If your Plex media player is unable to play media, the first thing to do is check your internet connectivity. Go to www.fast.com. This will probably subside the problem.
But if you think your network is slow not unavailable, try to reduce the quality of the video. Reducing the quality might give you a normal/faster playback, with quality at the stake.
Other options would be to change the audio type in the player. If the movie/show you are about to watch supports Dolby 5.1 audio but your output speaker does not, then it is wise to change the audio settings. Visit Plex support for audio configuration settings (https://support.plex.tv/articles/audio-configuration/).
---
How to fix Plex something went wrong playing your media conversion failed?
If this error is popping up, then this is because video file format is not compatible with Plex media player and cannot be played.
There are several number of video file formats like MP4 (the most popular one), MKV, AVI, MOV, WEBM, H.264, MPEG-4 and many others.
So, ensure that the Plex media player will be able to play the media you are trying to watch. Check for any updates because Plex media player is updated to accommodate different kinds of file formats.
If you did not find any updates which include the file format of your media, do not panic or worry. There are ways to convert the file format you possess. We can find applications on the Play store or App Store or on a website.
For android devices, VLC media player is a go-to. VLC media player can play all kinds of video formats and will not give you any errors.
Apple devices have Infuse 7. Infuse 7 supports and is compatible with all kinds of video files and can even be accessed on Apple TV.
If you are trying to convert the file to mp4, try various kinds of converters found online.  This website (https://www.video2edit.com/convert-to-mp4) is one among the plethora found on the internet. Once you convert the file into what is accepted by Plex Media Player, you can play your file without any hassles.
After following any of those methods that suits your needs, then the "something went wrong playing your media conversion failed" error will no longer bother you.
---
FAQs
Q1. Does Plex Media player support all kinds of video formats ?
Plex is famous for its option to allow users to play their own media. It supports video formats such as MP4, MPEG, MKV and a few more. Check https://support.plex.tv/ and type in your query to check what kind of media formats are supported.
Q2. What kind of Live TV channels are offered on Plex? Can I watch it anywhere?
Plex live channels are location or region based. The live TV channels that are available to you on your Plex account are based on the location you are watching or using Plex from.
Q3. Can I watch content from other streaming services like  Netflix and Amazon Prime Video on Plex?
Yes. But, you have to possess a Netflix or Prime or any other streaming service account with a subscription to watch it. If you do not have an account in the streaming service the movie is from, then you can either add it to your Plex library or subscribe.
---
Final words
This article begins with a brief introduction to Plex Streaming service and the distinctive features it gives the user. Plex is a streaming service with live TV, movies, TV shows and a library to keep track of your movies. The unique feature it holds is allowing the user to play their won media through its media player.
Then it addresses the issue of Plex saying "unable to play media". The reasons could be non-existent network connectivity or a slower network and audio configuration. These issues can be fixed by checking your network speed and setting the audio configuration on the streaming device to match the output (speaker) device.
Later the ways to fix "something went wrong playing your media conversion failed" are mentioned. To summarize, check for Plex updates or download a compatible video player on you device. Depending on the device being used, the application differs. Otherwise, a conversion software can be used to convert your media to a compatible file format for Plex Media Player.
Some frequently asked questions about Plex, mainly from regular Plex users are answered. If you have any queries related to Plex, please leave them in the comments section down below.
Thank you! Don't have a good day, have a great day!
---
Further Reading: 
Fix : Plex not using GPU for transcoding
[Fixed] Plex couldn't create the playback session for this item
[4 Methods] How to fix Plex media server not opening on PC
Fix Plex trailers not working (2022)
[Fixed] Why do I get PLEX: 'The server is not powerful enough' error?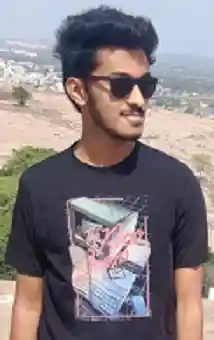 Sri Sahith is a B.Tech graduate specializing in Electronics and Communication. He writes articles by ensuring attention to detail. Any kind of technical revelation or news is his jam. Writing and technology are the things he is most passionate about and you can see it in his articles. Also, he loves to read books and talk about them for hours together.
---
Stay connected with us for the latest updates! Follow us on Telegram and Twitter to join our vibrant community and never miss out on any exciting content."