Wondering what it means when you get a "match" on Tinder?
What does it signify when a Tinder match is missed?
Want to know the difference between a like and a match on Tinder?
In that case, you've come to the perfect place. In this post, you can find the answers to these and other frequently asked questions. So be sure to stick around.
You may locate possible love partners by swiping through their profiles on Tinder, a dating app. Tinder, one of the most well-known dating applications, may be exciting if you know what you're doing, but it could also be intimidating if you don't. As a result, we've decided to pitch in and provide some assistance.
---
What does 'it's a match' mean on Tinder?
Short Answer: As soon as you both swiped right, you were matched with the person who had previously seen you on their phone and had swiped you right.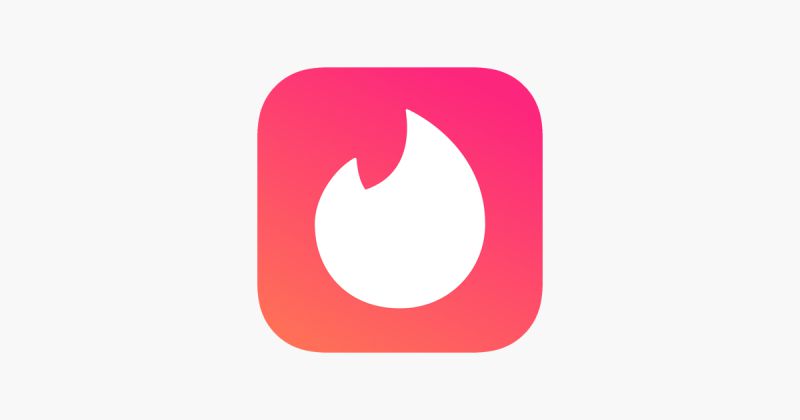 Tinder is a dating app that pairs individuals based on a shared interest. You may choose to either "ignore" or "like" any individual who has been suggested as a prospective match depending on your profile information and preferences. For their own reasons, they will come to the same conclusion about you. If you two "click," you're a match!
Besides your mutual friends, Tinder also considers a few additional characteristics when suggesting matches to you. Your age, religion, political affiliation, and location are all profile information. You may tweak some of these settings to refine your search (for instance, the age range of individuals you're interested in or the maximum allowed distance from your present location).
To be matched with an individual on Tinder, both users must express interest in each other. If you and another Tinder user both give each other the thumbs up, you will be matched. By doing so, you may exchange messages inside the app.
Tinder's in-app chat function is quite similar to those of other social networking apps and even regular texting. Tinder allows you to use emoticons and GIFs to communicate with potential matches. Don't worry about trying to fit in; just relax, talk, and maybe you'll meet someone!
---
What does 'Missed a match' on Tinder mean?
Swiping left on someone who swiped right on your profile means you missed a potential match, as shown by Tinder's "missed a match" notification.
The latest update to Tinder notifies users if they have passed up a potential match. When you miss a potential match while swiping, a notification screen will appear.
When you use the free version of Tinder, the app will obscure the images of other individuals who have shown interest in your profile by swiping right on it. You'll be given a blurred picture and a number showing how many individuals have swiped right on you.
Tinder will tell you that you've passed up a match in an effort to get you to upgrade to their paid services. After swiping left on a user who has previously swiped right on you, you will get an alert letting you know that they have done so.
For users of Tinder's free app, passing up a potential match results in a permanent loss of that person's profile. Only paying for Tinder Gold unlocks the rewind option, which lets you see matches you swiped left on before.
---
Difference between like and match on Tinder
Right-swiping a user on Tinder indicates that you like them, and getting a match means that person has done the same.
The "like" button only works in one direction. You like them by swiping right, but you won't find out whether they like you until you like them first. There is no way to know in advance whether someone likes you on Tinder. Like is a chance to use your right swipe on Tinder in the hopes of finding a compatible match.
You'll be shown profiles of people who could be compatible with you depending on your distance choices, and you can either Like them to increase the likelihood of a connection or choose to reject them.
You're a "match" if you and your potential partner have similar interests. You both have used the "right" swipe on your respective smartphones. When two users give each other a single heart, they are matched. When someone likes your profile and you give them the same thumbs up, it implies you have a mutual interest in each other's profiles.
Each of you is responsible for your fate from here on out. In the event of a match, you may initiate contact by sending a message to the other user or you may choose to wait for them to initiate contact first.
---
SEE ALSO:
What's A Contact Card On Tinder
(6 Ways) Fix Tinder Error Code 40341
Why Does My Tinder Message Disappear After Notification
---
FAQs
Q1. How Do You Know if Someone Swiped Left on Tinder?
There is no alert sent to the profile owner when a user swipes left on their profile. The situation remains unchanged.
Q2. Do matches disappear on Tinder?
If just some of your Tinder matches have vanished, it's probable that you and they mutually decided to discontinue your relationship or that they deactivated their Tinder account. This individual may resurface in your card stack if they cancel their account and then decided to return to Tinder.
Q3. Is it better to like or swipe right on Tinder?
Swiping right itself suggests you like someone and are interested in getting to know them better, whereas swiping left means you're not interested. What these two statements signify is the crux of how Tinder works. If both users swipe right on each other, a connection will be made between them.
---
Final Words
All right, that's all for now. It is our sincere wish that your concerns have been satisfactorily addressed.
Although Tinder's urgency and intensity might be off-putting, it's a lot of fun to flirt and speak with potential matches. Try it out, swipe right, chat it up, and make some new friends. That's the whole point of Tinder. Relax and have fun!
---
Read more:
Why Is Tinder Global Not Working [Fixed]
What Does A Unicorn Mean On Tinder
What Does Double-Check Mean On Tinder
What Does The Gold Heart Mean On Tinder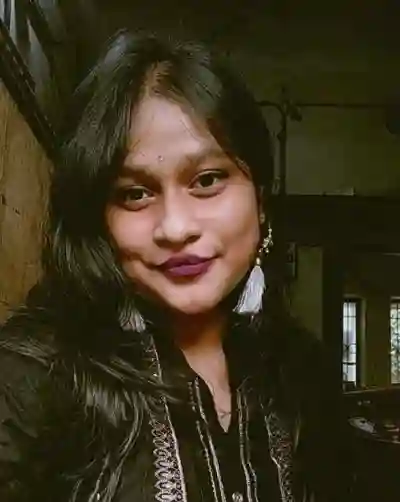 An anime aficionado who also maintains a keen interest in global developments in the fields of technology & gadgets. In her downtime, she can be found trying out all possible varieties of dumplings. A strong believer in animal rights, she can't help but pet every cat she sees.