Messenger is now one among the best instant messaging apps that people love. From creative stickers to funny gifs, Messenger was the first app to introduce this feature. Even in the stickers, you can customize it with your own texts and bitmoji.
Bitmoji is nothing but creating a cartoon sticker print of your face. Messenger was the first in the competition to introduce this, then only Snapchat introduced in them. Messenger seemed to be the people's most lovable app back those 4 to 5 years ago.
Because Messenger was the only app that stood like a king. After many iterations of updates, Messenger app became more and more stable and it gave the users a seamless experience. Even reacting to message feature was first introduced by the Messenger app only not Instagram.
In messenger beyond texting with your friends you can even call them via voice or video. This is done via Internet and is absolutely free. But now a query arises among those people who think privacy is important to them.
The question is that, whether their phone number would be visible to them or not when they call over Messenger app. Are you one among those people having this uncertainty in your mind? Then you have found the right article to read. Lets have a look at the answer.
---
Does Facebook Messenger call show my phone number?
Establishing a call between one user to another user or multiple users needs an identification for everyone on the call. When calling over the Facebook Messenger, the identification used for calling is your username.
This username is nothing but the email-id that you have used to login with your Messenger app. Your contact number doesn't involve anywhere in the Messenger call. The audio signals are transmitted and received in any type of call.
They have only countable number of major differences. RF signal plays a key role in transmission of audio signals in case of phone calls. Internet plays a prime role in transmission of audio signals in case of VOIP based calls.
One good example for VOIP based calls is Facebook Messenger calls. Privacy is ensured in case of VOIP calls. As Messenger stays in the safer side, the calls in Facebook Messenger is even more safe and encrypted.
The same situation happens in the case of WhatsApp but in that the user id is your mobile number. Even though WhatsApp call is based on VOIP, it does reveal your mobile number since it is your identity. Facebook calls and Messenger calls are not different, they both are the same.
End-to-end encryption technique is followed in Messenger calls. What is encryption? Let us have a look about it.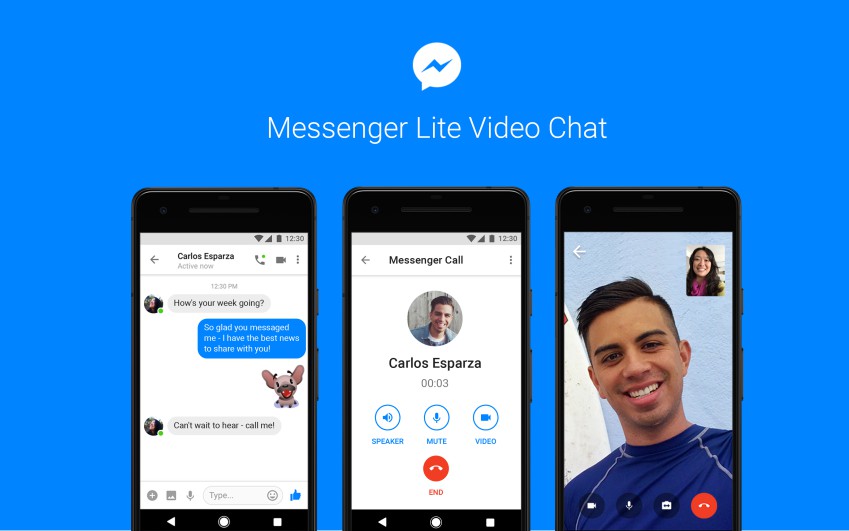 ---
Are calls on Messenger private?
To answer this question, Yes the calls on Messenger are private enough and is end-to-end encrypted. So what does the term end-to-end encryption actually mean? You might have also seen this term in WhatsApp, 'The chats are end-to-end encrypted'.
End-to-end encryption is a technique which conceals the information to the hackers who try to retrieve the data illegally. This information can be either text messages or audio messages. Let us have a deep look at how this technique works. These show you how much you and your data stay anonymous.
To receive and transmit data, your smartphone have two keys. One is the public key and the other one is the private key. As the name defines itself, public keys are visible to everyone and can also be share to anyone. Public keys are a part of the encryption.
The private key as the name defines stays private. They don't have the properties like the public keys. They stay on their respective devices itself. Both of these keys combine to get a shared key. The audio messages are transmitted and received at the both ends.
Exchange of public keys between the two ends happen simultaneously. As this keeps continuing, the combinational key or the shared key is obtained. And as to verify whether these are authentic or not, their public keys does this work. They verify the messages(audio) is authentic or not.
After the shared keys get verified, they are erased or removed simultaneously. These shared keys are once again regenerated and erased. This cycle keeps on continuing till the end of either text or call conversation. That data remains secured during this cycle.
Inference:
The inference that we get from the above explanation is that, the audio signals that are been sent and received stay anonymous. Anonymous as everyone knows its meaning, staying incognito. To simply convey in few words, yourself and your data during the Messenger calls stay in privacy zone.
Facebook and Messenger have their privacy policies in common. One of them states that your data (mobile number in this case) stays protected. They even state that Messenger too cant access your data. So, once after you agree to their privacy policies you can signup an account.
Getting to know all about a social media platform's privacy policies is a good thing. You can find their privacy policies in their website itself. Or if you find difficult in finding them, just Google 'Messenger app privacy policies'. As simple as that, you can get the answer even much quicker.
Try getting know about these privacy policies, and gain some knowledge technically. Read them carefully one by one and you can even know about how you stay secured in their platform.
---
Conclusion:
Knowing about your privacy is a well and good thought, because everyone has their own privacy. Some people might doubt whether they stay private and their data stays private too. People have an uncertainty on Messenger call, whether their details stay anonymous or not.
Are you one among those people who still have a confusion on this issue? Stop scratching your head. Here is an article for you to know about your privacy during Messenger calls. Get to know about the app's privacy policies before doubting them. Hope you might have found this article insightful! Happy reading!
---
Further Reading:
What does it mean when you call someone on Messenger and it says no answer
When you mute someone on messenger can they see if you're active?
[Solved] Why does Messenger show active?
[Fixed] Why would messages in messenger be sent but not delivered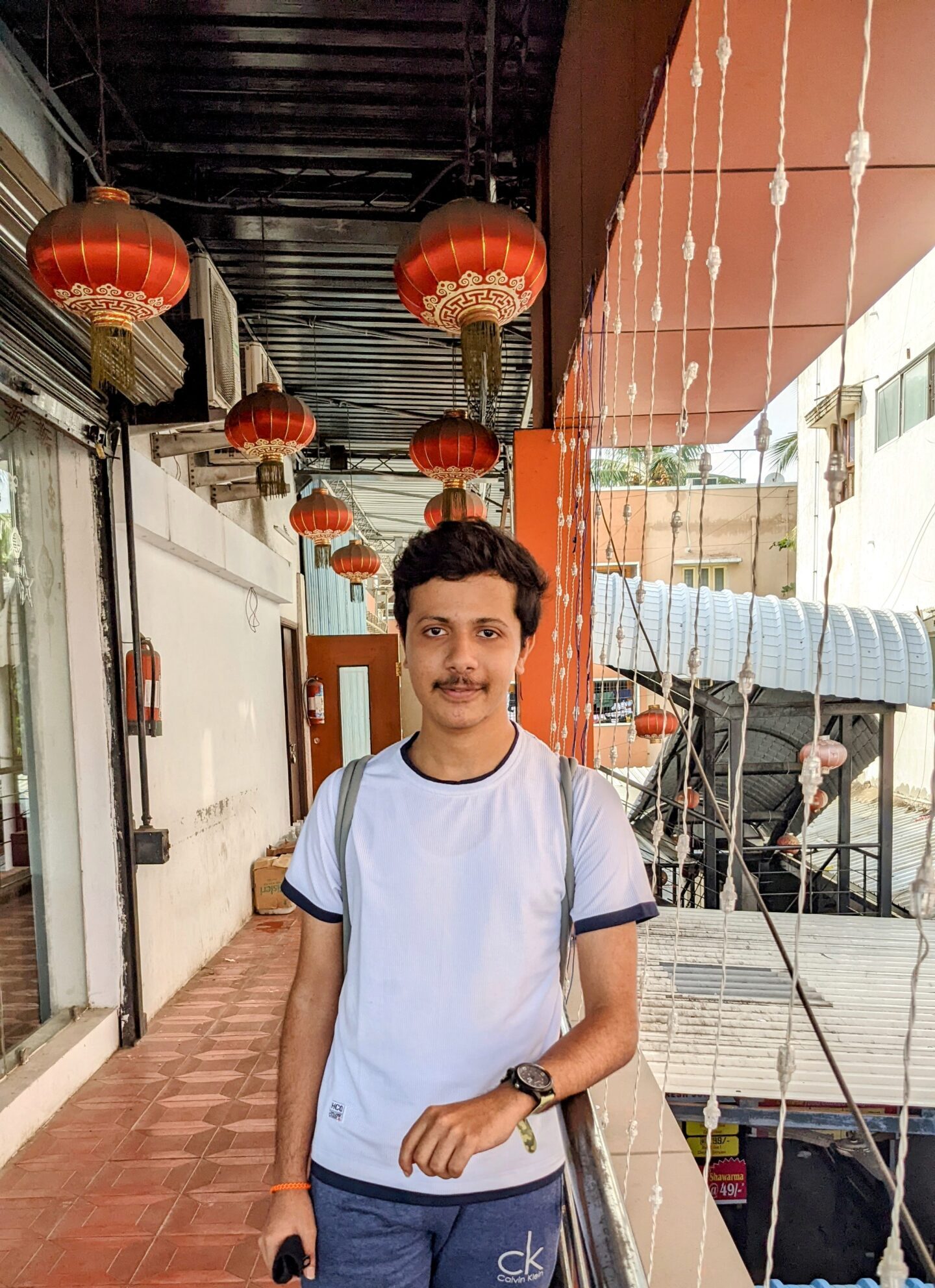 A movie buff and an ardent fan of smartphone technology happenings in and around this globe. It all started when I had a craze on Google's pixel lineup and that continued for other smartphone brands too. Not only smartphone, be it any technology around us, I wish to keep myself updated on them too.