If you want to know why your Amazon orders aren't showing up, you've come to the right place.
Since Amazon is such a behemoth in the online retail sector, it serves as the primary hub for millions of buyers all over the world. Amazon has unquestionably made our lives simpler by providing a larger product selection, more expedient shipping alternatives, and a user interface that is more user-friendly.
But customers sometimes have a scary problem: their Amazon orders don't show up, and some get stuck in a "Proceeds to Checkout" loop. In this piece, we will look into the myriad factors that led to this phenomenon's emergence and investigate the potential solutions available to facilitate hassle-free online shopping.
---
Why are my Amazon orders not showing up
Short answer; Your Amazon orders are not showing up because of a delay in processing, failed payment transactions, technical issues, a different account, an error in ordering, problems with order filtering, or Archived Orders.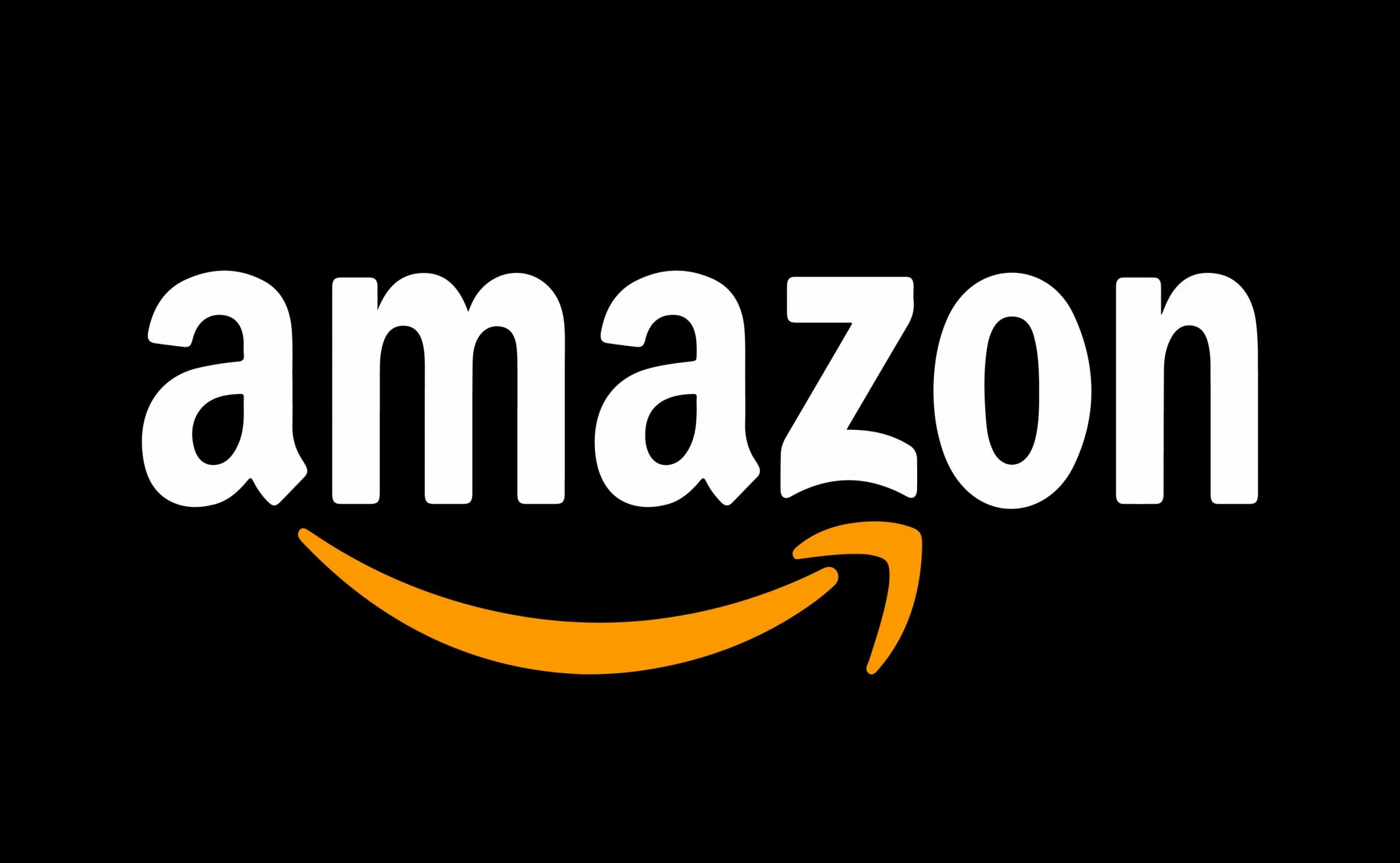 Reason 1 – Delay in Processing
Processing and fulfillment delays are among the most likely causes of your Amazon orders failing to materialize, making this one of the most likely explanations for the problem. Because Amazon processes millions of orders every single day, there are occasionally going to be delays in either their systems or their fulfillment facilities.
Reason 2 – Failed Payment Transactions
There is a possibility that Amazon will be unable to execute your orders effectively if there are problems with the payment method that is linked to your Amazon account. Failure to make a payment can be caused by a number of factors, including insufficient funds, expired credit cards, or issues with online banking systems.
Reason 3 – Technical issues
Technical problems with the Amazon website or app are another typical cause of missing Amazon orders. It takes a lot of work to keep the Amazon website and app up to date and running smoothly. Orders may not appear on the site or app if there is a bug or other technical issue.
Reason 4 – Different account
There is also the possibility that there is a problem with your Amazon account, which would explain why your orders have not been received. For instance, if you have more than one Amazon account, the orders you place may be linked to a different account than the one you are signed into at the moment.
Reason 5 – Error in Ordering
Customers will frequently back out of the checkout process before the order is completely processed. Your order will not be placed if you leave the checkout page before completing the transaction; if you do this, the order will not be placed. It is possible that the order was not correctly processed if you have not gotten a confirmation email after placing it.
Reason 6 – Problems with Order Filtering
Amazon's "Your Orders" tab gives buyers a complete rundown of their purchasing history in one convenient location. When viewing orders using a date range filter, it is essential to use the correct time period. If you pick the wrong dates, you might not be able to locate the precise sequence you need.
Reason 7 – Archived Orders
Amazon provides customers with the ability to hide or archive orders from the default view of their order history. It is possible to become confused about the status of an order if you have inadvertently concealed or archived it. In this case, the order will not display in your regular order history.
---
How to fix Amazon orders not showing up
If you follow these steps, you should be able to troubleshoot and fix the issue where you are unable to see orders placed on Amazon:
Method 1 – Check the order status
The first thing to do if your Amazon item hasn't arrived is to check its status. You'll find this option in the "Your Orders" area of your Amazon account after logging in. All of your recent orders, along with their current status, will be displayed here for your viewing pleasure.
If you just placed an order, it could take a while for the funds to show up in your account cause they haven't finished processing it yet. Amazon receives and processes a great number of orders every day, therefore it may take a while for your order status to be updated.
---
Method 2 – Reload the page and log out and back in
If you have checked the status of your order and it is still not showing up on the website or app, the next step is to try refreshing the page or signing out and logging back in. It is possible that the website or app could experience technical difficulties, which would prohibit orders from being displayed.
Simply clicking the "refresh" button on your computer browser will cause the page to be updated. To log out of the website or app and then back in, go to the area of the website or app titled "Your Account" and click on the "Sign Out" button. After that, log in once more by using the email address and password you originally used.
---
Method 3 – Clear Browser Cache
In the event that clearing your browser's cache and cookies does not solve the problem, the next step is to try refreshing the page or logging out and back in again. Cookies are used to save information about your browsing history, whereas the cache in your browser keeps temporary files from websites that you have visited.
It may be possible to fix problems with the functionality of a website or app by deleting the cache and cookies from your browser. Follow these steps to delete the cache and cookies from your browser:
Step 1- Launch Google Chrome.
Step 2– In the upper right, select three dots.
Step 3- Click the More tools button. Clear browser history.
Step 4– Select a time range using the drop-down menu at the top. Choose the All time option to remove everything.
Step 5– Put a checkmark in the box next to "Cookies and other site data" and "Cached images and files," respectively.
Step 6- Choose to clear the data.
---
Method 4 – Log into the right Amazon account
The next thing you should do is check the information that is associated with your account. Make certain that you are logged into the appropriate Amazon account and that all of the information associated with your account is accurate.
Go to the "Your Account" section of the website or app and study the specifics of your account there in order to check your account information. It is possible that your orders are not associated with the proper account if you have recently changed either your email address or your password.
---
Method 5 – Check the internet connection
Maintaining a constant and reliable internet connection is essential. Amazon pages, particularly the "Your Orders" page, may have trouble loading if your internet connection is poor or erratic.
Rebooting your modem and router is the first step in diagnosing an intermittent internet connection. If you're having connectivity troubles, restarting your internet connection may help.
Testing your internet speed is another technique to see how stable your connection is. Your Amazon orders may not be fulfilled if you have a sluggish internet connection and experience delays while trying to access the site or use the app.
---
Method 6 – Switch Browsers/Devices
If your Amazon purchases are missing, you might try using a new browser or device to visit the site.
Amazon orders not being received can be a browser-specific problem. The correct presentation of online pages can be impacted by browser compatibility issues or cached data. If you're using Google Chrome, try another browser like Firefox, Edge, Safari, or even Internet Explorer. You can use this to figure out if the issue is unique to a certain browser.
If the problem persists, try using a mobile device, tablet, or other computer to access Amazon. This can help you figure out if the issue is localized to your device.
---
Method 7 – Remove Browser Extensions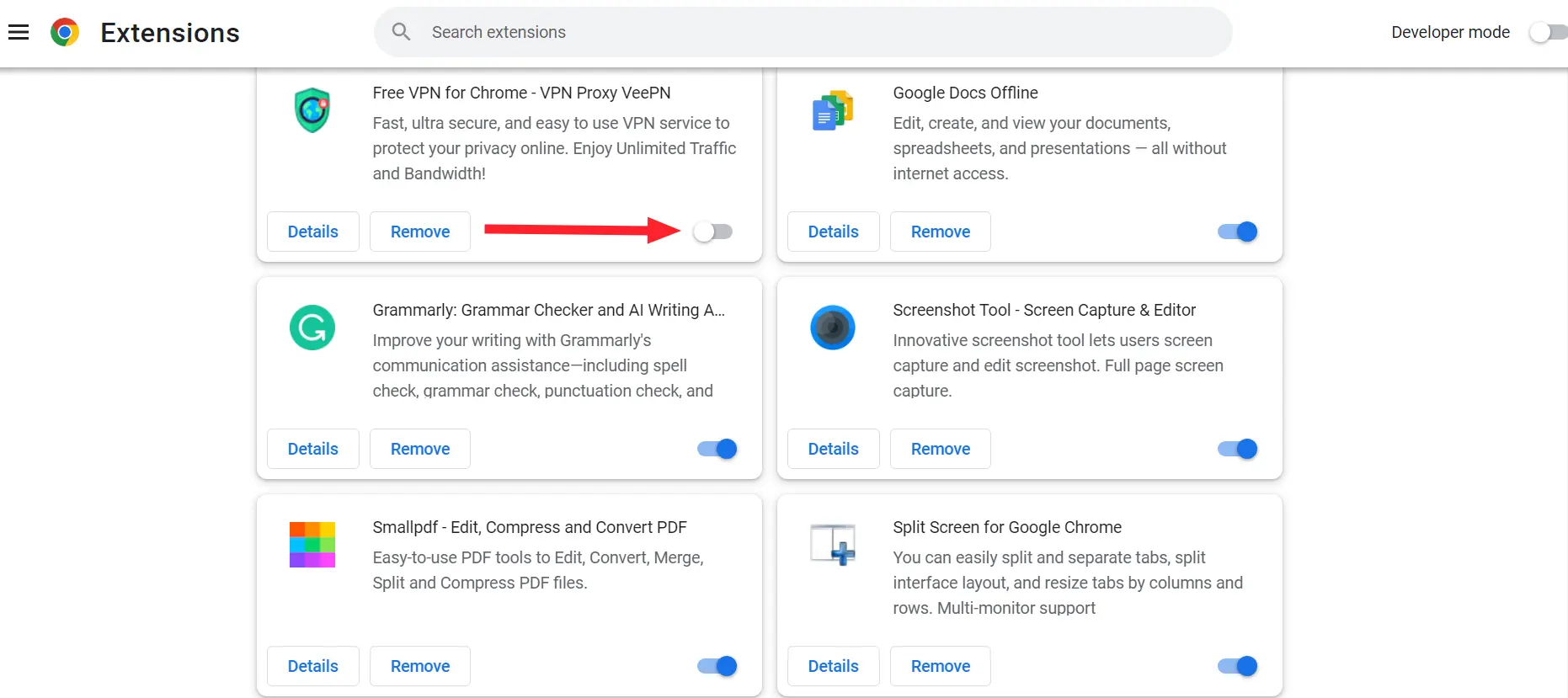 Disabling add-ons in your browser is the next step. There have been reports of browser add-ons interfering with Amazon orders not showing up on the site.
Disabling add-ons in your browser entails
Step 1- To access the browser's menu, select the three vertical dots.
Step 2- To access the Extensions options, go to the Tools menu and choose Extensions.
Step 3- Disabling an add-on is as simple as deselecting the Enabled checkbox, and removing it requires only one click.
---
Method 8 – Uninstall and reinstall the Amazon app
If your Amazon purchases aren't showing up in the app, you can try reinstalling the app. Infrequent app malfunctions may delay the processing of your orders.
Here's how to delete the Amazon app and reinstall it:
Step 1- The Amazon app can be removed from a mobile device by tapping and holding the icon until the "Uninstall" menu displays.
Step 2- Drag the app to the "Remove" or "Uninstall" button.
Step 3- If you've already deleted the Amazon app from your smartphone, you can head over to the app store and search for "Amazon." To reinstall the official Amazon app, find it and click "Install," then follow the on-screen instructions.
---
Method 9 – Validating Amazon's Country Settings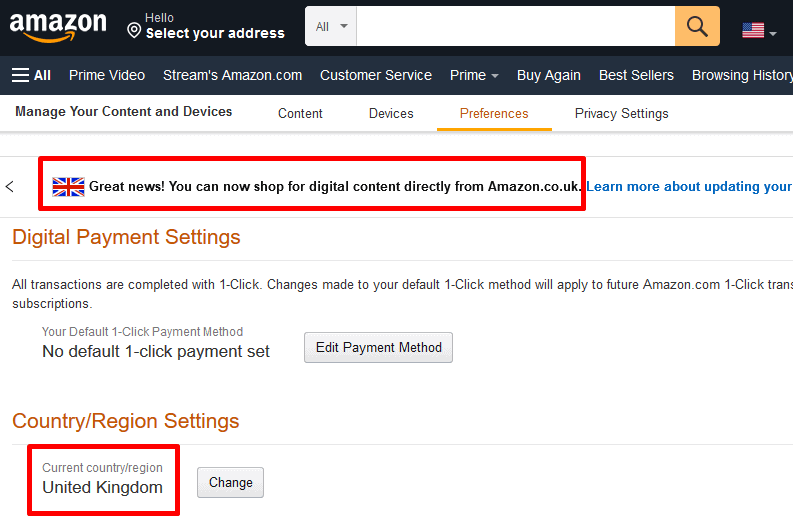 Incorrect country settings in your Amazon account are a cause of missing Amazon orders that are frequently ignored as a possible explanation. If you have moved recently or are making purchases through a different Amazon website, it is absolutely necessary to ensure that the country settings associated with your account are updated to reflect the current location.
Here are the procedures to take a look at your Amazon country settings:
Step 1- Click the Preferences tab after you've navigated to the Manage Your Content and Devices and Devices section.
Step 2- To change the country settings, click the Change button.
Step 3- Click the Update button after either selecting or entering your address.
---
Method 10 – Make use of the search function and double-check the time frame.
If you're looking for a specific product, order number, or seller on Amazon, you can use the search box on the "Your Orders" page. In order to find the necessary order, it is helpful to enter search phrases that are specific and exact.
Make sure you have the right date range selected in the filters if you are looking for an order placed at a specific time. If you don't pay attention to the dates, you might not find any orders that match your criteria.
---
Method 11 – Contact support
In the event that you have completed all of the measures outlined above, but your Amazon orders are still not showing up, the next step is to get in touch with Amazon's customer support.
---
SEE ALSO:
---
Final words
Dealing with an issue where Amazon orders do not appear can be an incredibly irritating experience. You may, however, determine what the problem is and how to remedy it by following the procedures that are given in this article.
Technical writer and avid fan of cutting-edge gadgetry, Abhishek has authored works on the subject of Android & iOS. He's a talented writer who can make almost any topic interesting while helping his viewers with tech-related guides is his passion. In his spare time, he goes camping and hiking adventures.