In this article, we will be listing some reasons why SHEIN won't accept your visa gift cards.
There has been a running thread on forums about the particular issue from the unfortunate customer of SHEIN.
We are going to address this issue and give you multiple ways on how to solve it.
---
What's Shein, its benefits, and gift cards?
We will first explain what exactly is SHEIN and why is it more beneficial than the other e-commerce sites.
SHEIN is a globally distributed online fast-fashion retailer originating from China in the year 2008. It was developed with the aim to provide wedding outfits. But later on, Shein added apparel for men, children, various cosmetics, fashion accessories, handbags, shoes, and even baby clothes.
It is a B2C international e-commerce platform providing services in 220 countries. In the beginning, SHEIN did not design its clothes and sourced its clothing line from the wholesale clothing market in the province of Guangzhou, China. But it turned into a fully integrated retailer in 2014 when it secured its own supply chain system. Currently, the company has its own network of manufacturing partners and suppliers in order to make and deliver its products across the globe.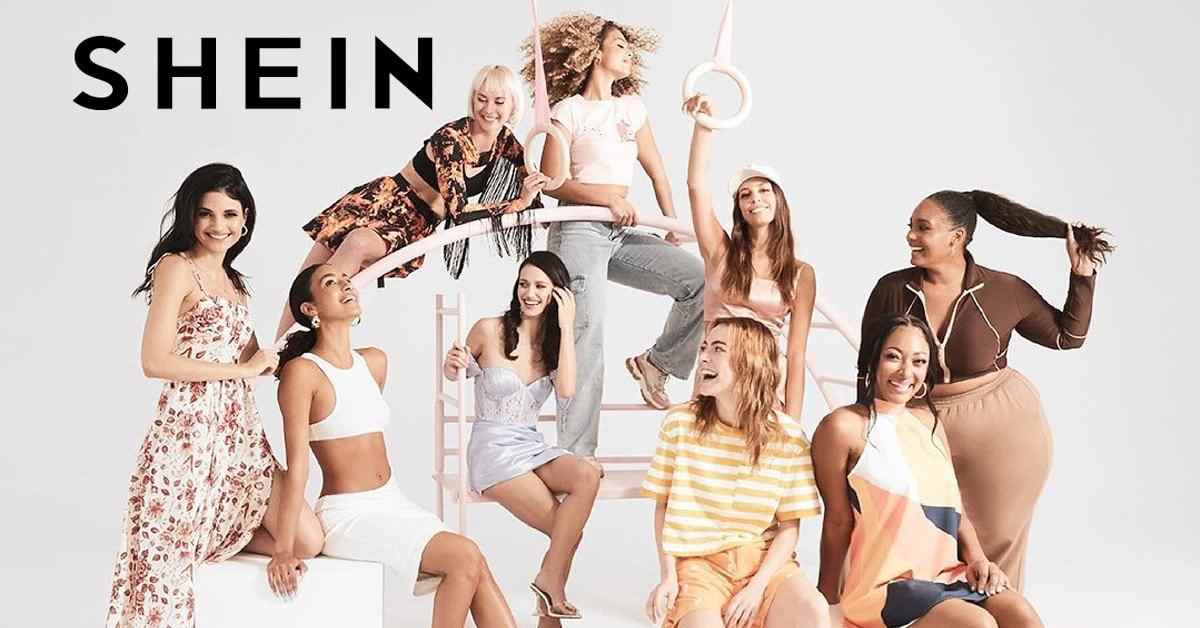 The benefit of buying from SHEIN is that most of the eminent products come at low prices as compared to most of the online retail marketplaces. Moreover, it provides a return policy of 45 days to all its customers in case the customer finds any dissatisfaction with their purchase. And unlike any other shopping site, SHEIN provides a more significant amount of size range so a customer can choose the correct size measurement of the product needed including the plus-size which has been neglected in most of the online fashion market. And most importantly, every clothes and product are designed based on the latest trend available in the market.
There are different ways to pay for your purchase which include credit/debit cards, cash on delivery, or even a gift card. Here, we will give you information regarding the gift card payment method.
---
Can you use a Visa gift card on SHEIN?
Yes, you can use your Visa gift card by redeeming it after the purchase. But there are several terms and conditions about using the visa gift card.
If you have purchased the gift card from SHEIN's US site you can only redeem it on the US site PC page or mobile page – android system or iOS system.
The verification process of a gift card usually takes up to 1 to 7 business days depending upon the type of payment method you have chosen to ensure that it is safe and secured.
You can only use your redeemed gift card for purchasing products and services from SHEIN and cannot be withdrawn as cash.
Once you have redeemed the gift card, there is no option for returning it. However, when you purchase a product from the site using a gift card and return it, you will be refunded a gift card. And, each gift card that you purchase is valid for 120 months. After its validity, you cannot redeem it.
---
How to use a visa gift card on SHEIN?
After successfully purchasing your gift card, you will get a PIN number and the gift card number in your email.
At the time of checkout, you have to enter the gift card number and the PIN number correctly in the payment method. They will deduct the total amount from your gift card balance. If the total amount of your purchase exceeds the gift card balance, then you may opt for another payment option to pay for the remaining amount.
However, there are times when you may notice some problems while selecting the gift card for payment or there might be cases where SHEIN won't accept the Visa gift card. Here are some known reasons why it occurs.
---

---
Why won't SHEIN accept my Visa gift card?
There are several reasons why SHEIN won't accept your visa card at the time of checkout. It might be due to the following points:-
Reason 1: You have purchased it from another location.
Like mentioned earlier, it might be because you are purchasing your products from a different SHEIN site while you have purchased the visa gift card from another location.
You have to ensure that you are using the same location on the SHEIN's site while you are making a purchase through a gift card. For example, you should use a gift card obtained from SHEIN's Australia site to purchase items from the same site on your PC or mobile.
Reason 2: You entered the wrong PIN number
You might have mistakenly added another PIN number to the gift card. You should use the same PIN number provided while purchasing the gift card for payment.
Check the PIN number again and see whether you have entered it correctly. This can be another reason why SHEIN won't accept Visa gift cards.
Reason 3: Already expired!
Oops! There is a redemption period for each gift card. And your gift card might be already expired.
The validity date is attached with the card, check whether it has reached its expiration date.
Unfortunately, there is no way you can use an expired card for ordering products.
Reason 4: You forgot to activate it.
Another reason why SHEIN won't accept visa gift cards is that you didn't activate them after the purchase.
Your Visa gift cards are linked to your respective bank accounts. And you must activate them in order to perform any transactions. Your inactive cards will be declined if you use them for payment as the associated bank accounts will not receive your confirmation.
---
For any other queries, you can always go to Shein Support.
---
Conclusion
Enter the associated details with the visa gift card correctly to get a smooth transaction.
We hope that our article helped you to clear your doubts about why SHEIN won't accept visa gift cards. For more details, you can refer to its official site.
Thank you for reading and you should check out our other well-researched articles as well.
---
Further reading:
How to change my email on SHEIN app
Why is my SHEIN package taking so long to ship?
Are SHEIN and ROMWE the same company?