Snapchat users are often messaging one another to share their latest adventures and mundane moments with their friends. The platform provides more than messenging platform which is used by more than 400 million users on dily basis.
It's a free app that enables you to send and receive private messages and short movies with other users. You have to add other users to your account before you can connect with each other using Snaps.
However, many users are encountering troubles with the program. Even if they aren't blocked, they can't manage to locate the person on Snapchat. If you are one of those, then you just browse through this page and remedy your problem with our essential methods!
---
Why can't I find someone on Snapchat (not blocked)
Quick Answer: You can't find someone on Snapchat even though you aren't blocked because the user has deleted the account, you are typing incorrect username in search, your app is outdated and causing the issue, Snapchat servers are down or internet connection is compromised.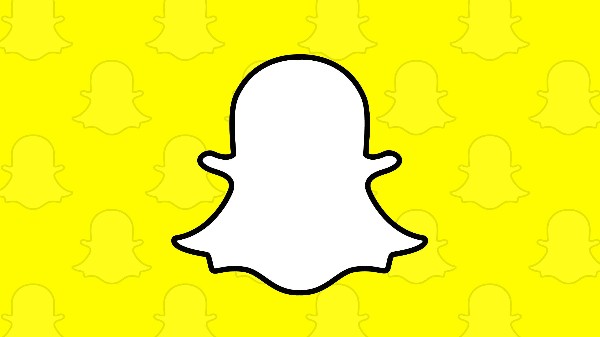 Reason 1: The person may have deleted their account
Moving on, another reason why you are not able to find your friend on Snapchat could be that the person might have deleted their account.
So, if you try to search for a person who has deleted their account, you will not be able to find them as their username and profile will no longer exist on the app.
Reason 2: You are not typing the correct username
Next, if you are not typing the correct name, username, or phone number of the person you are trying to find – you will have difficulties in finding the person.
Reason 3: Snapchat server might be down
If you aren't able to find your friends, and you are sure you haven't been blocked from their lists, then there's a possibility of the company's server being offline.
Sometimes servers crash with too much traffic so best to check again to be sure.
Reason 4: Your app's cache is causing problem
Follow the checks below to ensure that your cache is free of any unwanted entries and that the app itself is free of any bugs. This should help Snapchat to start up and running.
Reason 5: Your app version might have a bug
If your Snapchat app is still not showing you your searches then you should look into your phone device or your application itself.
It is possible that your app is lagging, or the previous pending bugs aren't deleted or caches aren't actually out.
Reason 6: Issues with internet connection
It is also possible that your app is not connected to a stable internet connection. And because of that you cannot use the search feature of the app.
Reason 7: The person may have blocked you
Lastly, if you can't find someone the reason might be that the person has blocked you on the platform.
Well, we know people here want to know the reasons of not finding someone if they are not blocked. But, what if you are actually blocked?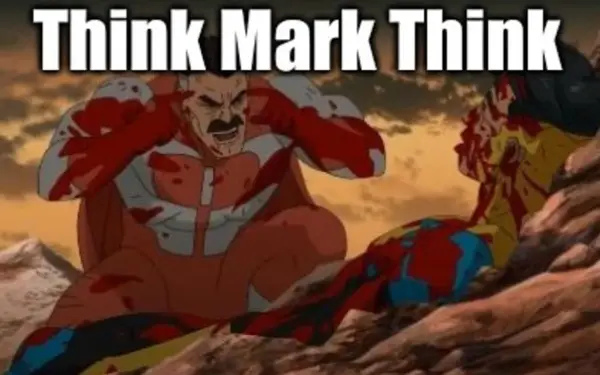 ---
What does it mean when you can't find someone on Snapchat
If you are having trouble finding someone on Snapchat, check to see if they have blocked you. If they haven't blocked you, it is possible that they have deleted the account, there could be a technical issue, server outage or a bug in your Snapchat app.
To fix these system problems, you should try the solutions given below.
---
How to find someone on Snapchat
To locate someone on Snapchat, the first step is you need to be sure that the other person has not blocked you. If the other Snapchatter have blocked you, you won't be able to add them as friends.
Second, in case this isn't the case, try using the solutions below.
Method 1: Find them with Username
Finding someone on Snapchat with username is one of the easiest way. But it of no use if don't know the exaxct username of the person.
If you know that exact username of the person you are trying to find, follow to steps below to search them on Snapchat with username:
Open Snapchat
Swipe down from the camera screen
Here, you'll see a search option
Now, type the username and the person's account with appear.
---
Method 2: Search them with Phone number
Next way to find someone on Snapchat is using their phone number.
First of all, if you have the phone number of the person, make sure it is saved on your device contacts.
Now, follow the steps below :
Open Snapchat
Tap on the option of Add Friends
 Choose, All Contacts option
Now, find the person from list of your phone contacts
But, in case you don't have the phone number nor the username, you can still find someone on Snapchat following the ways discussed below.
---
Method 3: Find them with Snapcode
If you can't find someone using any of the methods above, you can use Snapcode to add somone as a friend on Snapchat.
Snapcode is code like QR code using you can add someone as a friend on Snapchat by just scanning it.
However, you will have to request this code with your friend.
Once you have the Snapcode, follow the steps below to add them as a friend:
Open Snapchat
Tap on 'Add friend'
Tap the snapcode symbol, present in the top right cornet of search bar
Now, from the camera roll, choose the Snapcode you have saved.
Then, select 'Accept Friend' and you are now friend with the person.
If you don't have or don't want to request the Snapcode of the person you want to add friend, you can try searching them on other social media platforms. Many people upload their snapcode to other social media profiles.
---
Method 4: Use Nearby Feature
Another option to find someone is to use the Snapchat nearby feature.
However, the nearby feature only works if you and the person you want to add is nearby.
Also, this feature only works if the snapchat user around you have the ' Quick Add' option turned on.
To use this method to find your friend, follow the steps below:
Open Snapchat
Tap on your profile and select 'Add friends'
Now, under 'Quick Add' feature you will find users nearby.
Click on 'add' to add them as your friend.
Using this feature you can add as many as friends you want.
Well, if you are still not able to find the persons you are looking, perform the methods given below to make sure there aren't any technical issues causing the issues.
---
Method 5: Make sure Snapchat isn't down.
See whether Snapchat is experiencing any technical difficulties. Some users have claimed that they have encountered the not working problem while the Snapchat servers are offline.
There are a handful of websites to check whether Snapchat is down. Sites like Down Detector make it simple to see how the servers are doing at any given time.
Here's how to verify if the service is now unavailable.
Step 1: Launch a web browser
Launch a web browser and navigate to an outage detection site like Downdetector or IsTheServiceDown.
Then type "Snapchat" into the search bar and click "enter."
Be patient while it gathers the information.
Step 4: Have a look at the graph
It's time to have a look at the graph's spiking now. An extreme increase in the graph indicates that many people are having problems with the service, suggesting that it is now unavailable.
It may take a few hours for the team to fix the problem if the servers are down.
---
Method 6: Delete all cached files.
Initially, you should try clearing Snapchat's cache data and then restarting your smartphone to see if it helps. In most cases, a user may solve an issue with an app by clearing its cache.
Learn how to flush your Android's memory cache below.
Launch the Android device's Settings menu.
Step 2: Go to applications
If you navigate to your device's Apps menu and choose "Manage Apps," you'll get a list of all the apps you've downloaded.
Select Snapchat here to view its App Details.
Step 4: Access Snapchat settings
It's also possible to get App Info straight from the main menu. Snapchat's settings may be accessed by holding down the app's icon and selecting the I for more details.
Step 5: Remove the Snapchat cache
To remove the Snapchat cache, go to the App Info tab and press on Clear Data (on certain devices, this will be titled Manage Storage or Storage Usage; tap on that instead of Clear Data).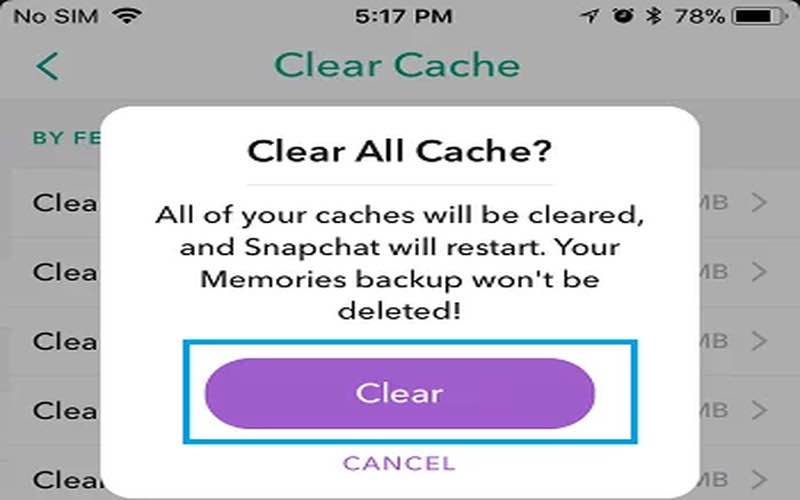 ---
iOS devices, on the other hand, lack a mechanism to delete cached information. They offer an Offload Program function that uninstalls the app and deletes all of its cached data instead. Here's how you save space on your iPhone by deleting Snapchat.
Launch the iOS device's Settings application.
Access Snapchat by going to Settings >> General >> iPhone Storage.
Step 3: Access Snapchat settings
Access the app's offloading settings by selecting it here.
Double-tap it to verify.
The last step is to select Reinstall App.
---
Method 7: Reinstall the Snapchat App
If none of the aforementioned solutions work, consider deleting and reinstalling the Snapchat app. Most problems experienced by users may be resolved by uninstalling a program, therefore that's what you should do.
If you need to reinstall it on your device, follow these steps.
Step 1: Hold the Snapchat icon
Start by pressing and holding the Snapchat app icon.
Step 2: Choose uninstall option
Simply hit the "Uninstall" or "Remove" button.
Tap Remove or Uninstall to confirm the removal.
After removing the app and then head to your phone's App Store or Google Play.
Step 5: Search for Snapchat
To access Snapchat, type it into the search bar and press enter.
Step 6: Click the Download icon.
To get Snapchat on your Android or iOS smartphone, click the Download icon.
Step 7: Log in to your Snapchat account
Log in to your Snapchat account after downloading the app, and the problem should be resolved.
---
Method 8: Get in Touch with Snapchat's Help Center
If you have tried all the troubleshooting steps and still can't add a friend on Snapchat, it's time to get in touch with customer service.
If you're having trouble with your account, giving them as much detail as possible may help them better assist you.
As an added bonus, the Snapchat solution provided by customer service is guaranteed to resolve the issue.
---
SEE ALSO: Can Someone See If You View Their Snapchat Profile 
---
Conclusion
The whole point of Snapchat is to update your pals on your whereabouts every 10 seconds. We're here to help if you're eager to accomplish something but are unable to include a buddy.
Someone may have blocked you or Snapchat may be experiencing continuous service issues, both of which might prevent you from adding that person.
To sum up, determine if the Snapchat server is down for the majority of users before attempting to resolve the issue. The next step is to see if your Snapchat cache data has been cleared. You can delete Snapchat and reinstall it if you haven't updated it.
Lastly, if your problem still persists, then you must contact customer support as they will help you if there is some specific problem relating to your account.
---
Further Reading: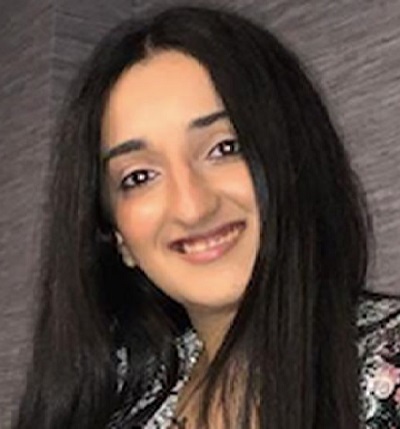 An aspiring psychologist, Bhavya is in love with technology, sports, and social media. Writing is her passion and solving people's queries through her guides on AndroidNature is her hobby!