It's fun shopping online. It's much more fun when you get some amazing stuff for the cheapest rates out there. SHEIN gets exactly this for its customers and it has some killer trends too. They have the easiest return policies as well. So today we will talk about where to find the SHEIN return label.
While shopping online, it is not easy to predict the products that you have ordered to be of the expected quality. Under most situations, you would want to return the product and also receive a refund for the same.
As stated in the return policy of SHEIN, you are provided with a period of 45 days, enough to figure out whether you wish to return the order or keep it. After this time period, SHEIN does not entertain any returns.
SHEIN has a smooth procedure for returning your delivery to its market. There is not much hassle in any of these activities and you will always be provided with punctual replies for all of your inquiries. Now, let us get to the topic on hand; where to find SHEIN return label?
---
What is a return label?
SHEIN allows its clients to return their orders under a structured process. And a SHEIN return label is all you would require to go through the procedure. It is a printable label that you are required to generate prior to returning the order.
It is a great way to address the returning and have as proof in case of any sort of misconceptions that might arise during the procedure. Since the return takes approximately 6 business days to process a return request from a client, you will have plenty of time to generate the label. You can make out that it is studious yet carefully carried out the action.
Thus keeping your return label ready prior to the action is a great way to ease your stress of SHEIN not accepting your return request. Now how to proceed with this request and how the SHEIN return label makes it all possible is explained below.
---
How to generate your SHEIN return label?
With a broad range of products, delivered and returned crisply, SHEIN surely has a lot to handle. However, they are doing a brilliant job at it and under a structured set of rules. All their policies are fair and square. And all the options that can be made available to the users are provided to them, respecting the customer priority principle.
More often, the need for returning an order becomes a headache, and you are left in a frenzy because of various obstacles that might come your way. But SHEIN has acknowledged these concerns and has designed an easy measure to follow.
Here is how you can easily generate the SHEIN return label to return your order in a hassle-free manner;
Firstly, enter the SHEIN app using your login credentials.
Then select 'My orders' to get the list of your orders.
Now, select 'return an item' to place the request for returning the particular order.
They will request you to provide a valid reason for you to return the item.
Select 'Get return label'
You can stick the printed label onto the packaged item that you wish to return.
This will make it easy to convince the SHEIN representative that you have returned the intended package itself.
Then send it into a post office nearby.
These steps are undoubtedly going to help you go about with your return. More importantly, there are a set of guidelines regarding the limits of returning your order.
---
SEE ALSO:  If I cancel an order on SHEIN will I be refunded?
---
What orders can be returned on SHEIN?
The SHEIN return policy emphasizes a list of products that are not accepted as a return from the client. Not all clothes can be returned. Undergarments, jewelry, DIY supplies, event & party supplies, accessories excluding bags and scarves, pet supplies are under the list of non-returnable items.
Also, SHEIN has labeled their products on the basis of whether they can be returned or not. You may confirm this to see if you are allowed to return your order.
---
Print out the return label.
Here is how you can get the return label that needs to be attached to the package of your order to be returned;
Go to the SHEIN application and press on 'My orders'.
And then select 'Order details'.
Now click on 'Return & Refund record'.
Select 'View'. This will download the label that you have generated.
Now that you have secured the return label, you can proceed to the next step.
---
Provide the right address.
Once you have completed all the above-mentioned procedures, you will now need to send it away to the right address. You must send the return package to SHEIN. This is the same address that is mentioned on the shipping label provided by SHEIN.
If you have used a different shipment, the address will remain general for returning your order. So make sure to give the right address.
---
Frequently Asked Questions.
Q1. Where to find the SHEIN return label?
SHEIN allows you to return any order within 45 days of delivery. And there are a few steps to follow to do so. You will need to enter the SHEIN application using your login credentials. Then click on 'My orders' and then select 'return item'. After providing the valid reason for your return, press 'Get return label'.
This step will help you generate the return label for your order. Once that is complete, you are required to print it out so that it may be attached to the package that must be returned. Refer to the above article to know more about this method. Hope it helps.
---
Conclusion
This article explains in detail how to go about the returning procedure for order on SHEIN. It explains how you can generate a return label that needs to be attached to your package before sending it back to SHEIN.
We have also provided the points to be noted while generating the label. Hope it helps you return your order on SHEIN.
---
Further Reading:
Why does SHEIN refund without returning the item?
(7 Ways) How to use SHEIN points at checkout (2021)
What does United States arrived at local facility mean SHEIN?
If I cancel an order on SHEIN will I be refunded?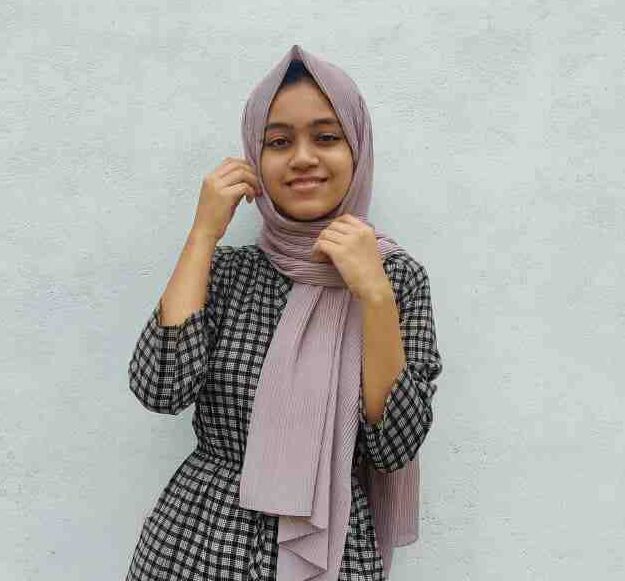 Dilha is a writer who loves composing poems and going into deep research on all kinds of tech stuff that they don't teach in school.
anything that marks the extraordinary part of this generation excites her. she is currently persuing her degree in genetic engineering. here at Android Nature, she is assigned with various cool topics and is responsible for sharing cool insight and updates on the same.