A compilation of over 75 million songs, for you to choose from, Apple Music beats the record of harboring the finest tunes out there. Unfortunately, occasional glitches do occur caused by various reasons. Like several streaming applications, Apple Music finds itself lagging as well. Today we are going to give you some solutions to fix the problem; why Apple music is so slow?
Ever wanted to get into a beat and feel immersed in unforgettable tunes? A long drive or a moment in the morning traffic keeps your heart turning towards the beats. However, you are faced with the awkward moment where Apple Music slows down. So by the time it loads, you are either done with the moment or the traffic eases and you get back into the rush.
So before getting into the remedy, let us understand the reason behind a lag in Apple Music to process your selection of songs. Keep reading to find out;
---
Why is Apple Music so slow?
There are several plausible ideas that could have caused this glitch in Apple Music. Now, let us start with the basic one which most of you might have already gone through; connection. Usually, the Apple application is set in a way that it grabs as much data as possible. And hence, your signal strength may not turn out sufficient for its processing.
Unlike any other software, Apple keeps a broader range of signal strength requirements. Whatever is the bandwidth designated with your router, it would definitely not surpass the necessary strength. So here are some measures to take with regards to the connection
These are connection-related measures you could try out to fix the slow connections. Chances are, that his attempt could remove the disturbing lag in your Apple Music application. Read on to learn more.
Fix Apple Music slow streaming
1. Check your connectivity signals.
Disconnect any other devices that use the connections, and try to gather as much signal for Apple device alone.
Bring the router closer to you or sit near the router to have a smoother connection without any interference.
Clear and pause all or any downloads that could be progressing in the background. You can resume such net consumptions later.
Switch to airplane mode and back in order to refresh the connection.
---
2. Clear background applications to fix the issue where Apple music is so slow.
Your Apple device does a lot in the background, all or some of which could be manually monitored. And these background processes profusely consume the data necessary for playing your favorite music. When such applications keep functioning, it rids the Apple music of the sufficient signals that would be necessary for its smooth playing. You will end up with a buffering playlist.
So it is advisable to close all applications that are not in use at the moment, to release surplus bandwidth of signals. This way you can focus on playing your Apple Music alone. Just press and hold the home button, in case you have an iPhone until the tabs appear on the screen. Then swipe them upwards one at a time.
This way you can stop the background applications from running. Now, check if Apple music still slows down. Hope this helps.
---
3. Make sure you are updated.
In most cases, the device might have a pending update and might not have had the additional downloads for the smooth functioning of any applications. If the software skips out periodical updates, it would not be a wise call. Hence, some applications may fail to function with convenience.
Make sure you have cross-checked any and all updates that are available for your device. If the issue still persists, don't worry and keep reading.
---
4. Restart your device.
Another way to go about this issue where your Apple Music is so slow is to restart your device. Giving it a fresh start can burn out any sort of obstacle before the device turns on. Also, most of the technical glitches seem to resolve once you restart your device.
---
5. Use any VPN provisions.
You always have additional provisions available to boost your signals in many ways, and we shall introduce few methods. When certain applications are available with such a design convenient for accommodating the signals for playing Apple music, then why fret? Yes, there are VPN applications available for downloading. These applications literally allow you to collect internet from more than two devices.
Usually, when connected to the Wi-Fi, you are restricted from connecting to any other signal sources. Even if you did, it won't be of any use. Hence, this application allows such an increase in your signal strength by combining the signals from two devices. It could be a Wi-Fi router and a mobile hotspot, or two different devices sending network connections.
Here are some popular application that serves this purpose;
Windscribe
Speedify
Tunnelbear
ProtonVPN
OpenVPN
ExpressVPN
Psiphon
NordVPN
Hide.me.
These are some of the many applications that allow you to combine the bandwidth of two internet sources. This way your Apple Music won't be so slow. Hope it helps.
---
SEE ALSO: Why does Apple music play random songs?
---
Frequently Asked Questions
Q1. Why is Apple Music so slow?
There are many reasons for lagging playlists in your Apple music. One major reason is poor connectivity. Since Apple music consumes a lot of data, your regular router network signals won't suffice. Hence, you will find that your Apple Music is so slow.
Another reason is a pending update. Make sure all your updates have been performed. This will clear the malfunction. Refer to the above article for more information. Hope it helps.
---
Q2. How to speed up Apple Music streaming?
Just like there are plenty of reasons for Apple Music to lag while running, an equivalent number of solutions are also present. You could either fix the signals in order to increase the strength of the signals received. Or you could employ an application designed to combine the network from two sources.
To know more about such steps, check out the above article. Hope it helps.
---
Conclusion
In the above article, we have discussed few simple hacks to overcome the lag in Apple Music running on your Apple device. We have described few measures and the reasons concerning this issue. Hope it helps you enjoy your music.
---
Further Reading:
[Fixed] Why is my Apple Music stopping at 15 seconds
[Fixed] Why is my apple music skipping like a CD (2021)
[Fix]Why do songs become unavailable on Apple Music
[Fixed] Why does my apple music stop when I open Facebook?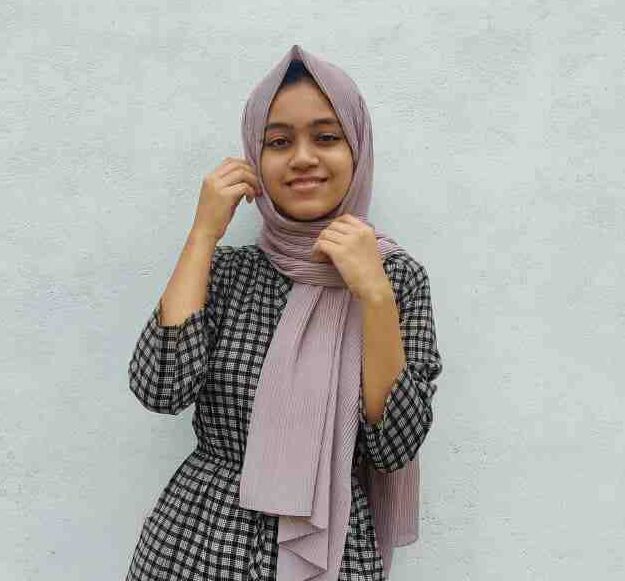 Dilha is a writer who loves composing poems and going into deep research on all kinds of tech stuff that they don't teach in school. Anything that marks the extraordinary part of this generation excites her. she is currently persuing her degree in genetic engineering. here at Android Nature, she is assigned with various cool topics and is responsible for sharing cool insight and updates on the same.