Apple users are definitely having the best quality music and videos that they will ever experience. With the launch of Apple AirPods 2nd Gen, the Cupertino giant promises the best music listening experience when topped up with the Apple Music app. Apple Music app works wonders in browsing, downloading, and listening to more than 100 million tracks.
But, sometimes users report an issue where Apple Music stops working when they open Facebook on their device.
Here, in this post, we will discuss the reasons why this issue occurs, as well as the ways to fix it. So, if you are ready, let us dive right into the details.
---
Why does my Music stops when I open Facebook?
Quick Answer: Your music stops when you open Facebook because the FB app overtakes the sound output for the autoplay feature, there could be a glitch in your app, or there are issues with the device.
Wouldn't you love to enjoy endless tracks of your favorite songs but also feast your eyes on entertaining content on Facebook?
Any app that uses sound would alter the volume of your phone once it is running. This is merely to avoid overlapping sounds coming from two different applications.
Considering the fact that Facebook has a bulk of media and requires sound and microphone control when it is launched, you will notice the volume variations in the music that you listen to in the background once it is open.
But don't worry, because companies did not overlook such simple yet frustrating necessities. We have explained in a step-wise manner, how you can overcome this problem where Apple Music or other music apps stop when you open Facebook.
---
Fix: Music stops when I open Facebook
1. Change your Facebook sound settings
There are tons of cool videos on Facebook, but then you might be in the middle of a rather emotionally touching verse of your favorite music. The video would be intriguing, yet you might want the music to keep playing without interference.
So while watching any Facebook videos you can play Apple Music or Spotify simultaneously. Here is a simple way to go about this issue;
Step 1: As soon as you open Facebook click on 'Facebook settings'. It is the three dots located at the bottom.
Step 2: Then click on 'Account Settings'.
Step 3: Now select 'Sounds'.
Step 4: Toggle the option 'In-App sound'.
Step 5: The disappearance of the tick shows that the required settings are complete.
Step 6: Now try to play Apple Music while using Facebook.
This method is preferred by most users especially when they employ air pods to tune into their playlists. It is handy and lets you enjoy the music while keeping your head engaged in socializing.
---
2. Close Facebook's background access
At times, the fault may come solely from the drag in the system. When multiple applications are launched, various kinds of overlapping occurs and issues like these might find a way to ruin your routine of scrolling through Facebook while singing along to some cheerful tunes.
If you find your Apple Music volume decreasing or stopping completely, then here is one effective action you could perform;
Step 1: Press and hold the home button until your tabs or applications show up separately.
Step 2: Swipe up on all unnecessary applications, including Facebook to close them or remove them from the background.
Step 3: Now try to play Apple Music and then relaunch Facebook.
This should solve the problem, and you wouldn't have to worry about sounds overlapping while you listen to Apple Music.
---
3. Re-install Facebook
Sometimes, a setting like the previous one, may not effectively block the alteration in the phone volume while using Facebook. This is not the issue of Apple Music but the issue with the Facebook Application.
In the event of the persisting issue where Apple Music stops when you open Facebook, here is what you can possibly do to resolve it;
Step 1: Uninstall your Facebook from the phone.
Step 2: Now, download the app once again.
Step 3: Troubleshoot the issue. Try to view content on Facebook while running Apple Music in the background.
The issue should have disappeared with this method. But if Facebook still causes volume alterations while you run it, keep reading for more methods.
---
4. Restart your mobile device
Although a lot of apps with some kind of bugs, repair themselves with the process of reinstallation, sometimes the entire phone might need a reboot. As primary troubleshooting, restarting your phone might fix the setting that you have made using the first method explained in this article.
This should help you avoid situations where Apple Music stops when you open Facebook. However, this may not always be the case and the volume of your music might still face interruptions after the phone restarts.
We have discussed another solution that you may test on your iPhone.
---
SEE ALSO: Why is Apple Music crashing, glitching, not working, not playing songs?
---
5. Try Disabling Facebook
Well, if nothing is working and your music app is still not working along with FB, you should try disabling the Facebook app. Once you disable the FB app, you will have to restart the device, and you will be good to go.
If you are not aware of the procedure to disable the app, follow the steps below –
Step 1: Go to phone Settings
Step 2: Now, select the 'Screen Time' option
Step 3: Search and select 'Content & Privacy Restrictions'
Step 4: Now toggle the 'Content & Privacy' button
Step 5: Select Allowed apps
Step 6: Toggle the button next to the Facebook app
---
6. Use Facebook on the browser
The methods discussed above in this guide might have fixed the issue. But, if you are still on the same page there is one last thing that you can do.
If you cannot give up on either Facebook or music, we will suggest you use Facebook on the internet browser. If you are comfortable with the Safari browser, you can continue with it, else Google Chrome is a good choice.
---
7. Contact Support
Now that you have tried all the methods we provided here; it is time to contact the support team of the respective music streaming platform.
If you are using the Apple Music app, the probability of finding assistance is quite good. The best part about Apple Support is that they assign someone on their team to help you, even if you have a little issue.
To start with, follow this link and provide the required details. And as soon as you get someone from the Apple team on the live chat, be sure to explain your issue accurately.
Spotify users can follow this link and contact the support team to fix the issue of playing songs along with FB.
---
FAQs
Q1. Why does Facebook stop my music?
There are a few general reasons for such an occurrence. It could be pointed out as a fault in the Facebook application, or the reason could vary from multiple apps running in the background to the existence of a bug in the Facebook app.
A few ways to troubleshoot the issue where Apple Music stops when you open Facebook is discussed in the above article. Hope it helps.
---
Q2. How do you stop Facebook from pausing music?
You can always either close all background apps by pressing down the home screen button until the various tabs that are running, come up, or you could change the Facebook settings.
Usually, content that you view on Facebook begins to play automatically without you having to perform any action. Also, the music comes on from the content and this stops or reduces the volume of Apple Music.
So you will have to go to Facebook settings, then click on account settings, and select sounds, where you will find a ticked checkbox. Click on it to remove the tick mark. This will change the pre-existing setting of music from Facebook content playing automatically.
---
Conclusion
This article discusses an important obstacle Apple users face while enjoying their favorite tracks through Apple Music. We have put together a few effective methods to solve the issue where Apple Music stops when you open Facebook.
Hope it helped you fix it.
---
Further Reading:
Why are some songs not available in my country Apple Music
If I rejoin Apple Music will I get my music back? (Yes, Here is How)
[Fixed] Why does Apple Music say 'content is not authorized'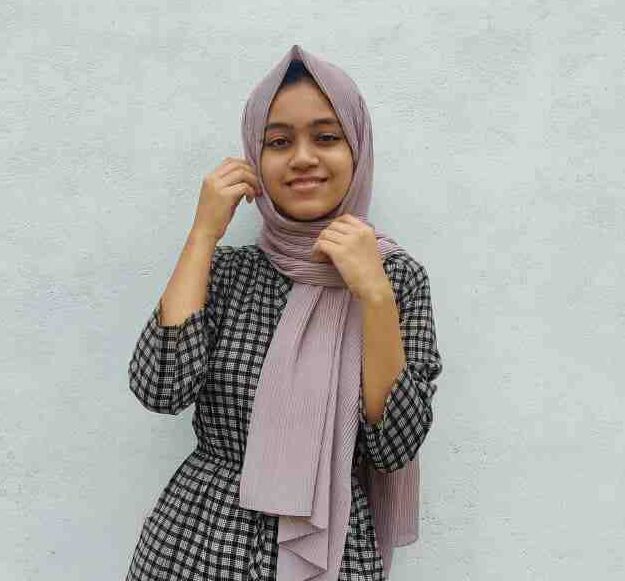 Dilha is a writer who loves composing poems and going into deep research on all kinds of tech stuff that they don't teach in school.
anything that marks the extraordinary part of this generation excites her. she is currently persuing her degree in genetic engineering. here at Android Nature, she is assigned with various cool topics and is responsible for sharing cool insight and updates on the same.
---
Stay connected with us for the latest updates! Follow us on Telegram and Twitter to join our vibrant community and never miss out on any exciting content."