Speaking of Sling TVs, one of the growing streaming companies with its unique line of televisions and streaming services. They never fail to often keep their users on their toes with cool deals. Today we are going to talk about a persisting doubt among users; does Sling TV have ESPN?
When many say that the affordable rate is what makes Sling TV stand out as a preferred brand compared to the other competing companies, some have contrasting opinions. And most of those opinions are based on how their latest packages that support the ESPN channel, are available for the same rate.
---
Does Sling TV have ESPN?
So the answer is Yes. Sling TV has ESPN and other major channels like ABC Family, CNN, and Travel Channel. It is definitely worth it, and to top that the Sling Orange package, which contains these channels, now comes out at the same rate as the Sling Blue package.
Under the Orange package, users get the provision to enjoy 32 channels, all live-streamed and on-demand. And ESPN is one among them. This package costs $35, monthly and an extra sports package provides 3 plus major channels at a monthly rate of $11. Moreover, these add-ons are great to have a complete round-up of all channels that you wish to enjoy.
Based on the hike in the rates stated by other renowned brands, Sling TV has kept a broader set of prices for all of its packages making its services a wonderful choice for cutting down expenses.
---
Sling TV packages
The elite packages that consist of notable channels offered by Sling TV not only makes it worth the price but also harbors all your favorite channels and support more than one stream. Also, some of the packages are cooler in the multiple user aspect where you get to capture your favorite shows and also increase the options with exclusive add–on.
There are three main packages that allow users to channel their expenses and focus on selected channels. They are;
The Sling Orange,
Sling Blue
And the Sling Orange & Sling Blue.
These three packages have the most reasonable price and allow the streaming of various channels. Sling blue harbors more of the premiere channels and sports enthusiasts would prefer to purchase this package over Sling Orange.
However, their comparison doesn't put down either of the choices, as both can be chosen for unique reasons. For instance, Sling Orange streams ESPN, ESPN2, and ESPN3, while Sling blue is all about NBC, NFL Network, Nat Geo Wild, and National Geography.
Both the packages, Sling Blue and Sling Orange holds NBA League Pass at an additional rate of $29, monthly. In the recent estimation of cost, both the Orange and Blue options were marked with the exact same monthly cost, which is a fair move from Sling TV.
For the cheapest option of streaming services, Sling TV sure is a profit for users in terms of the number of devices that are supported for featuring channels. While being at par with Hulu Live, Sling TV aced the amount of supporting devices available for YouTube.
When it comes to multiple streaming provisions, Sling Blue is the package for you. It supports three simultaneous streaming activities. While Sling Blue and Orange combo support 4 simultaneous streams, however, at a higher rate.
As per their own claims, Sling TV holds up the Sling Orange & Sling Blue combo as their best offer. Under the four-star rating, Sling TV sure is the choice for cheap and regular customers would never choose to find a replacement.
---
How to add ESPN to Sling?
Almost all channels ranging from entertainment, news to sports and wildlife channels are distributed between the two packages presented by Sling TV.
However, Sling TV has ESPN and other on-demand sports channels, and the distribution is managed in such a way that both packages are superior in their own way, with relevant notable channels harbored in both.
Now, if you have ticked all major channels present in Sling as your favorite and yet cannot feel complete without ESPN as one of the choices, subscribing to the Orange package should be your choice, as this contains ESPN, ESPN2, and ESPN3 among other impressive channels.
You can add ESPN to Sling via the Sling app. Go to My TV screen. Then select 'Add premium Channels & more' and among the list of services that are not yet subscribed to, find your choice of channel, which is ESPN. Then proceed by clicking 'Add'.
Let's get to how you can add ESPN to Sling in steps;
Go to My TV screen.
Navigate towards 'Add Premium Channels & more'.
The screen will display the services that you don't have on your service.
Look for ESPN and related channels and click on 'Add'.
ESPN plus has not begun streaming in Sling TV this year. Hence, it will only be available in the ESPN app on Apple, Android, and other similar platforms.
---
SEE ALSO: No sound on Sling TV, Fix sling audio issues.
---
Frequently Asked Questions?
Q1. Does Sling TV have ESPN?
Yes, Sling TV has ESPN on its  Orange package, which has a monthly fee of $35. You could purchase additional channels under the add-ons. To know more about their offers, refer to the above article. Hope it helps.
---
Q2. Which Sling Package has ESPN?
The Sling Orange package has ESPN among the three packages offered by Sling TV. While the Blue package offers relatively similar deals on sports channels like Fox Sports, NFL Network, and so on, both have the best choices compiled under affordable rates and convenient support systems in the majority of the devices.
---
Q3. Is ESPN on Sling blue or orange?
Sling TV streams ESPN, ESPN2, and ESPN3 on the Sling Orange package and also in the Sling combo pack combining the features of both the Blue and Orange packages. These are definitely outright best deals offered for your favorite shows.
---
Conclusion
This article answers the question many users have; does Sling TV have ESPN? Refer to the above article to know all about its exclusive features and offers presented by Sling TV. Enjoy the streaming services at a reasonable cost and explore new features. Hope this article turns out useful for you.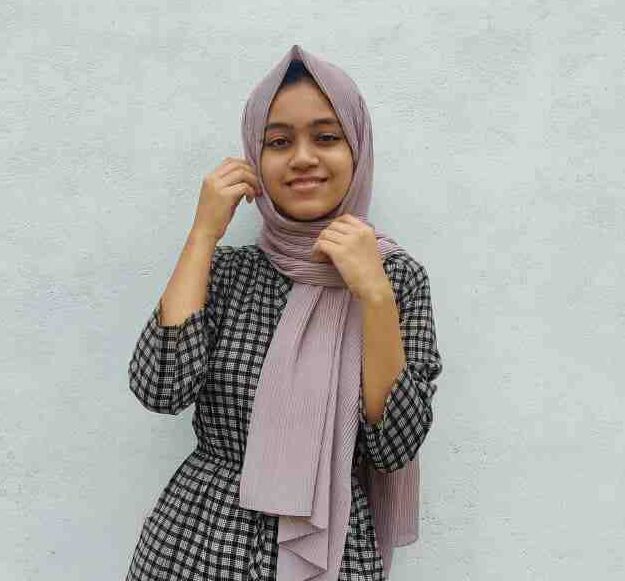 Dilha is a writer who loves composing poems and going into deep research on all kinds of tech stuff that they don't teach in school.
anything that marks the extraordinary part of this generation excites her. she is currently persuing her degree in genetic engineering. here at Android Nature, she is assigned with various cool topics and is responsible for sharing cool insight and updates on the same.