Pinterest comprises surplus cool images and innovative ideas available for all. It is simply the best platform to discover and socialize. So we have brought to you this topic of discussion; why  Pinterest deactivated my account?
When you have everything compiled into a single, spectacular platform, there is no possible reason for you to neglect its services. You can surf, shop, and socialize while being at par with the latest trends and topics. Pinterest has also bonded with various companies to allow users to explore and access countless products and opportunities.
Now, the topic covered in this article is in regards to an issue faced by Pinterest users. Read on to know more.
Why does Pinterest deactivate my account?
Pinterest, just like all other social websites, have their own set of terms and conditions, dictated to you when you create your account. As per the norms, it is a must to follow the rules and guidelines and adhere to them throughout your usage.
Once the site detects any activates that are against their terms and conditions, there are chances that your account declines without your knowledge and you might lose access to Pinterest altogether. But in the event of such a decline, you might have no idea where you went against their rules.
In any case, you must make sure to understand the root of the problem and discover where you went wrong while utilizing the account.
So, here is what you can do. You can refer to the following points to figure out the issue, and also, get back to your account. Just keep reading to get more insight on this topic.
---
1. Interact with the website.
One detail that will help you lose some heat about your misfortune is that Pinterest will send you an email or some kind of message that acknowledges their decision of deactivating your account.
So, for one thing, you received official communication from their side, and secondly, you may make use of the email address or the line of contact that they have used, to defend your side or try to clear off any suspicion.
This way, you have established a genuine image of yourself as a Pinterest blogger or user. Based on how convincing you were, they will proceed with their further decisions of removing your suspension. Hope this helps you understand why Pinterest deactivated my account.
---
2. Check out the Pinterest spam guidelines to figure out why Pinterest deactivated my account.
There is a general point that needs your attention is that if you want to figure out whether your Pinterest account has been reported as spam or not. Technically, an improper internet connection or a banned site presents a page that says 'Reload' or something similar.
However, this message may also confer the information that your account has been labeled as spam. So try to troubleshoot the situation by visiting the site either by opening a pin or visiting the website link. If it opens without any trouble, then you are not suspended for spamming.
Now, most users might not be aware of the conditions or parameters of concluding an account as spam. We have listed a few for your reference;
Posting highly graphical or porn content on Pinterest is forbidden.
If you are 13 years of age or below, you are not allowed to open an account on Pinterest.
Any form of hate or violence against other users expressed through your pins is considered a violation of the terms and conditions.
Pinterest has the right to deny service if they wish as it is a free website.
Inappropriate and objectionable posts that can't be viewed by young viewers are not encouraged by Pinterest and they won't help you out for any sort of exposure.
Pinterest has emphasized these points and if you have kept yourself away from such controversial indulgence, then you have the right to feel worried if your account was removed.
Go through the following points;
Always verify yourself as a genuine user and give out a few promotions as possible.
Do not post loads of comments or links under a pin. This is a factor that could bring your account under the detection of spam alerts. Repeated detection can get your account among the list of spammers.
Read on to know more on how to tackle the issue where Pinterest deactivated my account.
---
3. What kind of suspension did your account face?
Your account might face any of the two types of prohibition;
Account suspension.
Blocked account.
Account suspension indicates that you are restricted from performing any further activities. In this case, you will not be able to have access or control your account. However, the usual activities will proceed without any restrictions.
Blocked accounts are those accounts where all links are removed or there is a restriction in the traffic to that account. However, you will still be able to enter your account and use Pinterest as usual.
Although the latter doesn't appear as threatening as the former form of suspension, it will become a huge backlash to your account popularity and you might even lose a couple of followers due to lack of traffic. So, we advise you to refer to the points mentioned in the previous method and keep your actions behind the parameters of unauthorized activities.
---
4. Connect with Pinterest Help Center Contact page.
If you tried all tricks in the book and still were unable to get back access to your account on Pinterest, you must connect with them directly. Visit the Pinterest Help Center Contact page and request help.
Open the website.
Click on the three lines on the top to open the menu.
Then select 'Get help'.
The 'help center' page will open.
Type your concern on the space provided.
Various answers for your query will appear on the screen.
Click on the option 'Account suspension.'
Under the heading 'Appealing an account suspension', they have provided the inbound links for your convenience to contact them.
They have also provided the various measures to adopt while dealing with common issues faced during the login action.
---
Frequently Asked Questions.
Q1. Why would Pinterest deactivate my account?
The authorities might have noticed your account for highly graphic content, hate content, or spamming with or without your knowledge. You will get back an email regarding the same.
Refer to the above article to know more about this issue.
Q2. How to get back Pinterest deactivated account (Unsuspended Pinterest account)?
If you wish to reactivate your account, you can do so by simply logging in. It will restore your account immediately.
---
Conclusion
This article explains in detail 'Why does Pinterest deactivate my account' in detail. We have explained various reasons for the same. Hope it solves your doubts.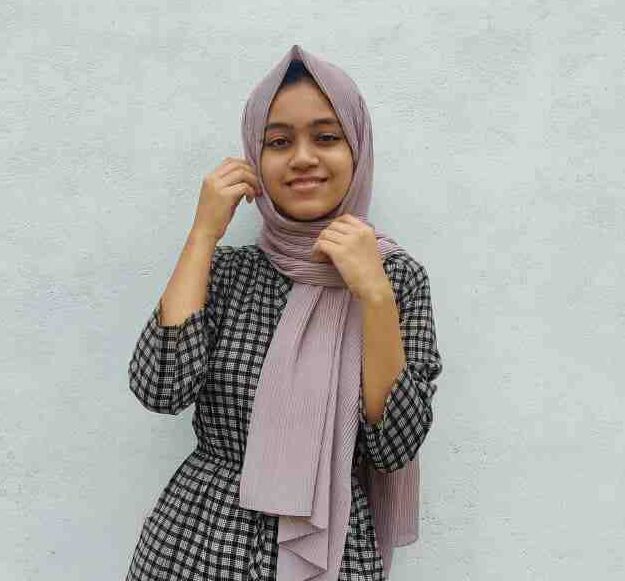 Dilha is a writer who loves composing poems and going into deep research on all kinds of tech stuff that they don't teach in school.
anything that marks the extraordinary part of this generation excites her. she is currently persuing her degree in genetic engineering. here at Android Nature, she is assigned with various cool topics and is responsible for sharing cool insight and updates on the same.