Your Vizio TV remote volume is not working because your TV is probably on mute. You might, however, be experiencing this annoyance as a result of a problem with either the program or the hardware.
Any television, even the one manufactured by Vizio, is susceptible to developing this issue at some point. If the volume on your Vizio TV isn't functioning as it should, this article will tell you how to solve the problem.
This issue could have been brought on by a variety of factors, some of which are more complex, such as intricate audio settings, while others are much more straightforward and straightforward, such as a low volume or a 3.5mm jack that is plugged in. These factors could all be to blame for this issue.
---
Why is my Vizio tv remote volume not working
Your Vizio TV remote's volume control is likely disabled due to the fact that your television is now muted. It's also possible that your Vizio TV has a hardware malfunction causing this problem for you.
The following are some other factors to consider, which may help explain why you are unable to hear noises on your Vizio TV:
Inadequate cable wiring
If your television displays just video but no sound when it is linked to an external device using HDMI, the problem may be caused by a bad cable that was used for the wiring. To receive signals from peripherals, a proper cable connection is essential.
An outdated application.
There is a possibility that software issues might prevent the sound system on your Vizio TV from functioning properly. Make sure that your television is running the most current software version.
---
How to Fix Vizio tv volume control not working
Vizio TV remotes might malfunction owing to a lack of battery life or other difficulties. If you are having problems with the volume on your TV, it is very possible that this is the situation for you.
Method 1: Check your remote
As a result, the best place to begin troubleshooting is by verifying that your remote is functioning correctly.
Step 1: Turn on your television
Turn on your television and use your remote to adjust the volume.
Step 2: Change the battery
If the TV isn't responding to the remote, try changing the remote's battery. If replacing the batteries does not solve the problem, it is necessary to purchase a new remote.
---
Method 2: Ensure that the TV volume is not set to mute.
Vizio's mute button may have been mistakenly set. A television will be silent if this is the case.
The mute button on the Vizio remote may be used to check your audio settings and unmute your Vizio TV.
---
Method 3: Ensure that the TV volume is set to anything other than zero.
If the mute button has been hit, you can still hear nothing. It's possible that the volume on your television has been set to nil.
Press the '+' side of the volume button on your TV remote to increase the volume. Make sure the TV's volume is set to anything other than 0 before turning it on.
---
Method 4: Examine your HDMI cable
The transmission of audio and video information to the television is made possible via the use of HDMI cables, which play a very vital function.
If the HDMI connection connecting your TV to an external device is damaged, you may have problems with the volume on your Vizio TV.
Your HDMI cable may be damaged if you can view the video but not hear audio on your TV. A new HDMI cable could be able to solve the audio problem.
It's possible that the previous HDMI cable you were using was defective if the audio problems were resolved after switching to a different cable.
---
Method 5: Verify that SAP is enabled on your Vizio TV.
Secondary Audio Programming, more often abbreviated as SAP, is a technology that allows viewers to listen to content broadcast on their televisions in a language that is not the language in which it was produced.
For television shows, there is frequently a second audio stream. If you want to see the program in its original language, you may switch off SAP on your TV. These include "SAP," "Audio Select," and "B-Audio." SAP is a common menu label.
Make sure your Vizio TV has SAP enabled by following these steps:
Step 1: On your TV remote, press the menu button.
Step 2: From the list of available choices, choose 'Audio.'
Step 3: Click the 'SAP' button.
Step 4: Choose the preferred option.
---
Method 6: Disable DTS TruSurround on your Vizio television.
The complex audio settings on Vizio TVs are a common source of loudness difficulties for many consumers. Vizio's DTS TruSurround may be generating audio troubles because of a clash with the show you're viewing.
In this kind of circumstance, turning off the advanced setting could be of some use. For Vizio TVs, you may disable DTS TruSurround by doing the following three steps:
Step 1: Navigate back to the main menu of options.
Step 2: Select "Audio Settings" from the main menu.
Step 3: After that, go on over to the Advanced Audio menu.
Step 4: Disable DTS TruSurround by pressing the appropriate button.
---
Method 7: Make sure the software on your Vizio TV is up to date.
Vizio TVs should automatically download and install software upgrades as long as they are connected to the internet.
However, this procedure may be disrupted on occasion, causing your television to become unable to update its software and remain in its previous state.
Your Vizio TV software may be updated manually:
Step 1: On your TV's remote, press the V button.
Step 2: From the drop-down option, choose System.
Step 3: Next, choose to Check for Updates.
Step 4: Your television will begin searching for any available upgrades.
Confirm the installation of any updates that have been made available to you.
Your TV will download the update, restart, and then set up the upgrade before requiring another restart.
---
Method 8: Carry out a soft reset
Unplugging your Vizio TV from the wall outlet is the most typical approach to get the sound back on. The most important thing you can do in this situation is to wait the whole minute.
Be patient and wait a few minutes before plugging it back in again, if at all possible. As a result of this easy action, the TV may reset itself. Switching the remote control on and off isn't the same as this. After re-connecting the TV, you'll hear the sound again.
---
Method 9: Resetting Vizio TV to factory settings.
Step 1: Turn on the television and press the Menu button.
Step 2: Find the "System" option in the menu and choose it.
Step 3: Finally, locate "Reset & Admin" and "Reset TV to Factory Defaults."
Before resetting the Vizio TV, it may ask for a code. If it does, the default code is 0000, which is four zeroes.
---
Method 10: Get in touch with the customer service department of Vizio TV.
It is likely that none of the solutions outlined above will work for you and that you will continue to have difficulties with the audio.
Vizio's customer care staff should be contacted in this situation. Customer service information may be found on the Vizio Support site.
---
FAQs
Q1. How do I adjust the volume of my Vizio soundbar?
Start by making sure your soundbar is on and ready to use. As a follow-up, connect your soundbar to your TV's "audio out" port. Ensure that the soundbar's input settings are correct before proceeding.
Q2. Why does My Vizio TV Doesn't Have a Power Button.
Vizio's power button is located on the bottom, the right rear side of the TV, just below the HDMI ports. When using an older Vizio TV, look for the power button on the left side of the bezel or on the front of the bezel at the bottom left corner.
Q3. On my Vizio TV, how can I change the volume?
Using the remote control's "menu" button, pick "audio settings" in the drop-down menu that appears. The second step is to configure the audio system. The "balance" option may be used to alter the sound of the speakers.
---
Further Reading:
How to jailbreak Vizio Smart TV
Fix Vizio TV keeps switching to Smartcast
How to turn up volume on Vizio tv without remote
Fix Vizio TV keeps turning off after a few seconds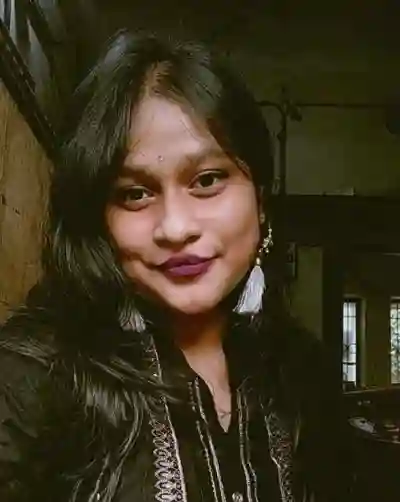 An anime aficionado who also maintains a keen interest in global developments in the fields of technology & gadgets. In her downtime, she can be found trying out all possible varieties of dumplings. A strong believer in animal rights, she can't help but pet every cat she sees.