Sony is a well-known brand in the Smart TV market, and Sony Smart TVs are of high quality. They are ideal for viewing live streaming. These TVs have Android TV, which allows you to download various apps for streaming services from the Google Play Store.
Remote broadcasting is used to control the television. However, there are times when you do not have access to your remote control. For example, your batteries may run out or your remote control may malfunction. You might also misplace your remote control. It is useful to be aware of different control mechanisms in this situation.
---
Can you turn on Sony TV without remote?
The short answer is YES, you can turn on your Sony TV without a remote. But you cannot fully operate your television without using a remote. The control buttons on the body of the TV can be used to operate the TV, albeit the HOME and arrow buttons are not on the body.
---
How to turn on Sony TV without remote ?
There are two primary methods for turning on your television without using a remote control. You may use a smartphone app to create a remote control. You can also make use of the physical buttons on the TV. It's a simple process.
How to Use a Phone App to Turn On Your TV?
You may operate your smartphone's functionality without using the remote control by installing a special app. This is a simple process. To do this, you need to do is :
Open the Google Play Store on your Android device or the App Store on your iPhone.
You must first locate and install the Android TV Remote Control app.
Then, on your smartphone, launch this app.
Connect your smartphone to the same Wi-Fi network that your Sony Smart TV is using.
Navigate to the Connect device screen in the app on your phone.
Choose your Sony Smart TV from the list to connect and register the smartphone app with the TV.
To finish the process, press OK, and then press the POWER BUTTON to turn on your Sony Smart TV.
Owners of Samsung Phones
Samsung developed its own Samsung WatchON app. Install the app, provide the relevant information, and set up a Samsung account. After that, select your TV brand and pair your phone with your TV.
Users of Android
There is no built-in app for other Android users, but all is not lost. There are various TV remote apps available for download and use. For example, with the Sure Universal TV Remote App, all you have to do is download the app and search for any TV on the same Wi-Fi network. Connect your phone to the TV and you're ready to go!
There are a variety of TV remote apps available. So go ahead and check them out in the Google Play Store to determine which layout and remote looks like the best fit for you. Keep in mind that apps will be updated from time to time and may contain pop-up adverts, which can be annoying at times.
iPhone and iPad users
Users of the iPhone and iPad have a few options, such as the Next Guide Remote, which allows you to operate your TV, accessories, and all Apple goods. The disadvantage is that it requires a device known as a "Beacon," which costs around $80.
Another alternative is the Zmart, which allows you to control your TV and other associated devices. It also works with an extra attachment that plugs into the audio jack on your TV. The item costs around $20.
If you like to live on the "free" side of life, you can download iRule, which allows you to manage your television as long as it is linked to the same Wi-Fi network.
Get a Universal Remote Control.
Some of us may be old-fashioned and prefer a traditional remote control over a smart phone remote. A simple Amazon search reveals that the most economical, widely accessible, and dependable brands of universal remote controls include GE, Panasonic, Sharp, LG, and RCA, with prices ranging from $7 to $15.
The majority of these manufacturers can be set to link with up to four devices, including TVs, DVD players, surround sound systems, and other TV accessories.
Logitech also manufactures universal remote controllers, however their memory is often larger, allowing for the connecting of up to 15 devices. However, this increased memory comes at a cost. The cost usually ranges between $30 and $60, although it can cost up to $150.
The disadvantage of the actual remote is that there is no one way to programme all remotes, and with so many various brands and types, it can be a little tough.
Fortunately, each remote comes with instructions, and if all else fails, a short search on the internet for the brand and model number should return positive results.
---
How to Turn On Your Sony Smart TV Using the TV's Buttons ?
In addition, all Sony Smart TVs may be turned on via the TV's buttons. The control buttons on your television should be located at the bottom. You must have three buttons: a power button, a plus button, and a minus button. The power button is in the centre; simply push it to switch on your Sony Smart TV.
To switch off your Sony Smart TV, push the TV power button for a long period of time.
Using the methods outlined above, you can turn on your television without using the remote control. You can switch channels and adjust the volume of your TV using the TV control app on your smartphone. This app can also be used to control other aspects of your television.
Also, you can try replacing the remotes on Sony smart TVs. You can get a replacement remote online if you don't want to deal with programmes or make manual modifications. Replacements range in price from $10 to $50, depending on whether or not you desire voice-activated capabilities.
Check to see if your new remote is compatible with your TV before purchase. Specific smart TVs do not work with certain remotes.
Sony remote troubleshooting
You may have arrived here because your remote control no longer works. If this occurs, one or more of the following solutions may be available to you:
1. Batteries must be replaced
You'll get a notification on your TV about the status of the battery before your remote "dead." To turn on the remote, you usually require two AA batteries. Alkaline batteries are ideal for low-drain devices and should be purchased. Rechargeable batteries are also discouraged by Sony.
---
2. Reset the remote control system
To reset your remote, Sony recommends that you:
Disconnect the device's batteries.
Each button should be pushed and released twice.
Put the batteries back in place.
The battery cover should be replaced.
Sony recommends replacing the batteries completely for the best results.
---
3. Move closer
Sony's remote will only operate if it is within 10 feet of your television. Even nine feet is an overabundance. When attempting to operate the TV, you should keep a reasonable distance from it.
If this isn't an option, think about acquiring an infrared extender. The signal from your remote will be strengthened as a result.
---
4.Remove any obstructions.
An infrared sensor allows your TV and remote to "speak" to one another. Certain changes will be difficult to make if there is anything in between the sensor and the remote. The sensor on your television will be located on the bottom or side of the device.
Furthermore, Sony recommends that you turn off any halogen or fluorescent lights that are near the TV. These gadgets send out signals that can interfere with the connection between your television and remote.
---
Where is the power button on Sony Bravia TV ?
Every TV's power button location differs from model to model. The power button on a Sony TV can be found in a variety of locations.
1. The underside
The power button for the television is positioned on the bottom of the unit. On the bottom of the TV, look for the button to the right of the Sony logo. The TV will turn on or off if you press and hold the power button (placed in the centre) for at least three seconds.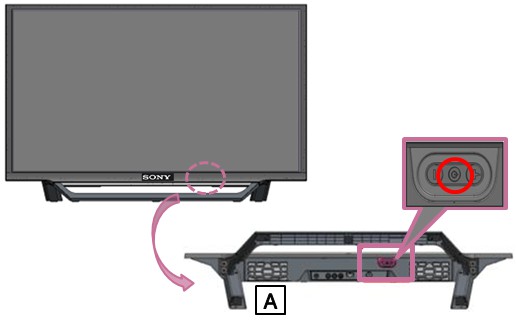 2. The left lower side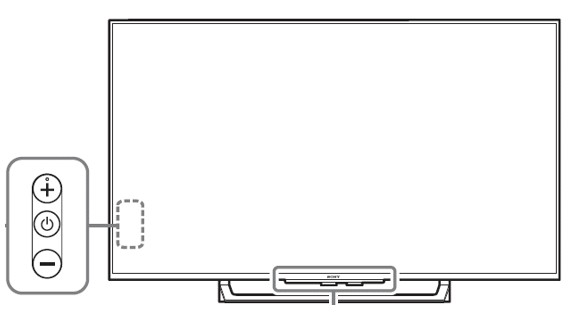 3. In the lower right-hand corner of the rear side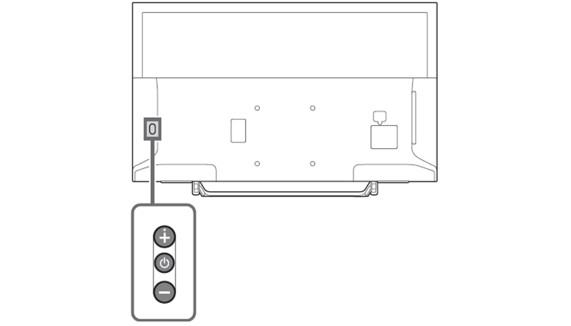 ---
SEE ALSO: [Fixed] Sony TV remote Not working except Power Button
---
Conclusion
So, the next when you drop your Sony TV remote on the floor or your toddler plays with it thinking it's a toy ball and your remote stops working, you will know what exactly you have to do and how to operate the TV without the remote.
Here we have come up with the possible solutions you can try when your remote stops working. And I hope it is helpful for you and worked for you.
Now, if you know any other exciting ways to turn on your Sony TV without a remote, we'll love to hear them from you in the comments section below.
For now this is all we have come up with for you.
Thank you very much !
---
Further Reading:
[4 ways] How to fix Sony TV no sound HDMI
[4 Ways] How to Fix Sony TV brightness keeps changing?
[7 Ways] How to Fix Sony TV red light blinking 2/3/4/6/8 times
Fix Sony Bravia TV randomly restarts/keeps rebooting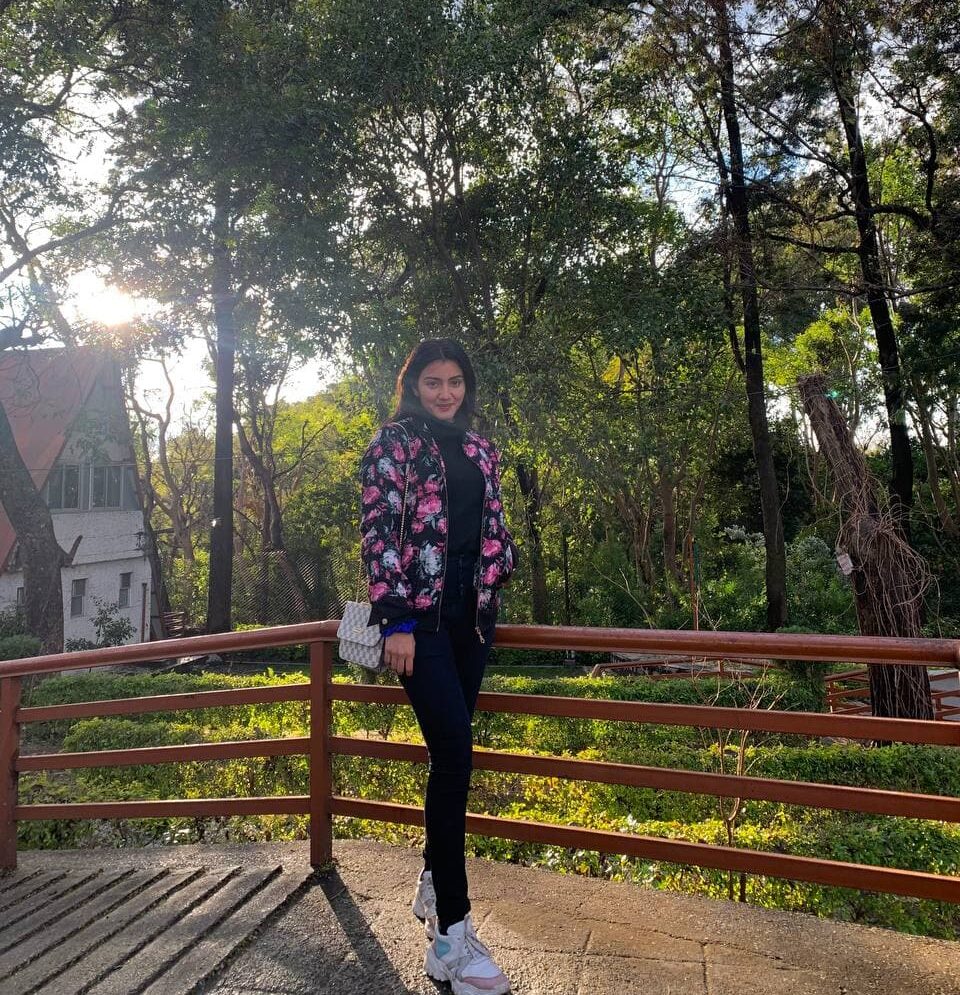 Ishika is a CDS aspirant from Dehradun who is now doing her bachelor's degree at Delhi University. She enjoys reading and doing her own skin care and maintenance, but she is also a fitness enthusiast who can't seem to stay away from junk food. She enjoys the serenity of nature. She is new to Android Nature and works on our tech-related topics.