In this article, we will be listing some reasons why Spotify takes up so much storage and address this particular issue by giving you multiple ways on how to solve it.
Currently being the world's largest music streaming service app, Spotify offers its users millions of songs and podcasts in English, Hindi, Tamil, and other regional languages free of cost.
It is a platform where you can discover new kinds of music, edit your playlist, and also share it with your friends.
There are many perks of using Spotify as in streaming restricted digital content, various record labels, and media companies.
You can also enjoy ad-free content and download your favorite music and podcast episodes.
Moreover, student users can avail themselves of discounts during their Premium subscription.
While it may be appealing, there are several drawbacks and one of them is that Spotify takes up so much storage.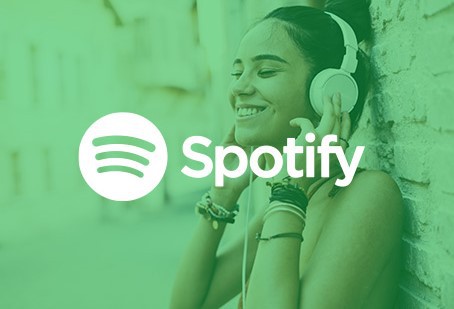 ---
Why does Spotify take up so much storage?
Spotify really does take up a lot of storage.
There are a few reasons why Spotify takes up so much storage which includes –
1. The type of content you chose to download
Mainly, the reason why Spotify takes up so much storage is due to the quality and the length of the contents that you opted for while downloading.
So, a song of audio quality 96kbps uses around 2.8MB, 160kbps around 4.7MB per song, and the highest of 320kps uses about 9.4MB for a song.
Therefore more audio quality and greater length make Spotify takes up so much storage.
2. Excessive data writes
Every time you play a song or podcast on Spotify, whether you downloaded it on your phone or not, the app creates an internal cache so that the songs play immediately without buffer time.
This leads to extra data being stored in your phone's memory for every song played and hence Spotify takes up so much storage in your phone.
---
How to fix Spotify taking up so much storage?
Method 1 – Changing the Music storage location from internal to external memory
This option is just for changing where the files are stored and doesn't reduce the storage taken up in any way.
If you are using Android, go to the phone settings:
Select Other and then Storage, or straight to Storage on some phones
Select where you would like to store your songs under default storage settings.
After tapping Okay, the file transfer starts and you would have changed the storage location.
Unfortunately, you cannot reduce the storage taken up by Spotify this way.
For desktop users,
Select the arrow located next to the username in the top-right corner of the desktop app and choose Settings.
Tap on Show Advanced settings and scroll down to check where your songs are stored.
Choose Change location to store the file in another place.
---
Method 2 – You can opt to clear the file cache
For android, from Home, select Settings and go to storage where you can choose to delete the cache files for Spotify.
You can also do this by going to Settings, then Apps. Select Spotify and then select Clear Cache.
For iOS, hold the Spotify icon on the home screen until it shakes and tap on the X on the icon.
Then, after restarting your device, search for the app from the app store and re-install it.
---
Method 3 – You should try reducing the audio quality
Click on the Your Library icon in the bottom right corner and select the Setting icon located in the top right.
Scroll down to Music Quality and choose the right setting appropriate for your storage.
---
Conclusion
I hope these methods help you out somehow.
Thank you for reading and you should check out our other well-researched articles.
You can also contact @Spotifycare if the above steps fail to solve the issue.
---
Further reading:
How to fix Spotify not connecting to Bluetooth (2021)
[Fixed] why does my Spotify keep pausing when I leave the app?
Why am I getting ads on Spotify premium podcast?