Paramount plus is an American subscription video on-demand over-the-top streaming service owned and operated by ViacomCBS Streaming, a division of ViacomCBS.
It features original and library content from the CBS Entertainment Group, ViacomCBS Domestic Media Networks, and the Paramount Pictures library, as well as content from the CBS Entertainment Group and ViacomCBS Domestic Media Networks broadcast assets.
The popular streaming service, Paramount Plus, allows you to watch a wide range of movies, original series, and even sports. It is a quickly developing platform that is attempting to compete with larger competitors.
The paramount+ fares range from $ 9.99 to $ 149.99, respectively. You can easily download the app to your smartphone and smart TV, but did you know you can also stream Paramount Plus content to your PlayStation consoles?
Despite its age, the Sony PlayStation 4 still has a large number of active users today. Of course, learning the new PS5 is a bit difficult, but that doesn't stop you from just enjoying these machines.
When you don't have anything to do and would rather watch something, this is a wonderful option. If you have a Paramount Plus subscription, here's how to watch Paramount Plus on PlayStation platforms.
---
Is Paramount Plus officially available on PS5 ?
While Paramount+ is now available on a variety of devices, the PlayStation 5 is not one of them. This is true, despite the fact that the service is freely accessible on Sony's PS4.
The PlayStation 4 app, like the other supported devices, was upgraded to Paramount+ upon launch. Users who are still seeing the CBS All Access app on their PS4 must update to the most recent version for the adjustment to take effect.
The PlayStation 5 version of Paramount+ is presently unavailable, with no intentions to make it available anytime soon. Although Paramount+ isn't the only streaming service that doesn't support the PlayStation 5, unlike some of the others, there's no evidence that it's on the way.
This does not bode well for owners of Sony's newest game console, the PlayStation 5. Unlike the PlayStation 4, there was no previous software to update. Because technical support for Paramount+ devices is equivalent to CBS All Access device support, the same devices will continue to be unsupported. This also means that Paramount+ has not yet developed any new device-specific applications.
There's also no sign that Paramount+ is currently working on PS5 compatibility. While many other streaming services do not now support PlayStation 5, others have stated that they are working on it.
While most do not provide an ETA, they do confirm that assistance is on the way. Paramount+, on the other hand, has been unusually mute on PS5 support, and when questioned on social media, workers frequently merely recognise the lack of assistance and point consumers to the service's device support page.
---
How to get paramount plus app on PS5 ?
So, if you are fortunate enough to obtain the new PlayStation 5, congratulations. The catch here is that the PlayStation 5 does not have the Paramount Plus app on the PlayStation Store for some reason. So, how can you stream Paramount Plus material on the PlayStation 5?
Just follow these simple steps:
Connect your PlayStation 5 to the Internet and turn it on.
You must now go to your chats screen and start a chat.
In the chat screen, type https://screenmirroring.app/receiver and hit send. A link will be displayed in the message.Tap it to open it. You will be sent to a page where you may download a screen mirroring app. The app is available for smartphones running iOS, Android, Amazon, and Huawei.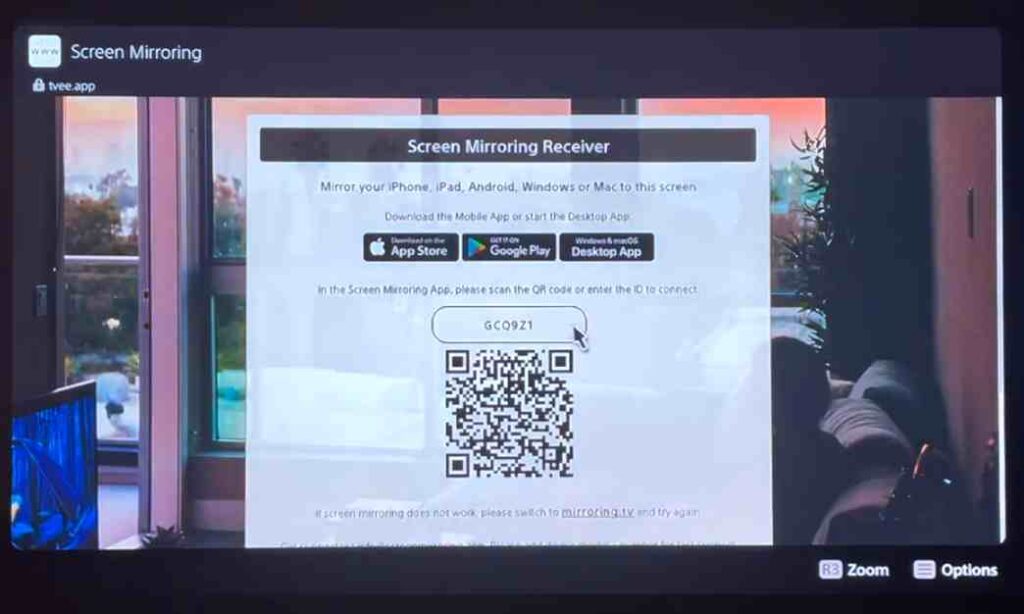 You must now download the Screen Mirroring Pro software. Keep in mind that you will need to acquire the app. There is a free version available, but you will be subjected to a slew of advertisements.
Launch the app now that it has been downloaded to your mobile device.
Tap the Mirror Screen button. It will bring up the QR Code scanner. Simply scan the QR code that is displayed on the TV screen with the scanner.
Once you've done that, your mobile device will be automatically mirrored to the TV screen and your PlayStation 5.
All you have to do is launch the Paramount Plus app on your mobile device and you're ready to go.
If you're wondering, here's what you should know: How can I get it to work on my PlayStation?
Search "Paramount Plus" in the Play Store.
Once it shows in your library, download it to your console by clicking "install." Return to the store and search for "Paramount tv player." After you install the app, you will be able to log in using your PlayStation account.
When that's done, launch Paramount Plus on your PlayStation. Then sign in with your email address and password, or connect using Facebook. Choose the type of content you want to watch, followed by a show or movie. By clicking on it, you will be taken to another screen where the video begins streaming automatically.
---
Paramount Plus on PlayStation 4
If you own a PlayStation 4 and wish to access Paramount Plus content, you must complete the following:
Turn on your PlayStation 4 and ensure it is connected to the internet via WiFi or Ethernet.
Navigate to and pick PlayStation Store from your PS4's home screen.
Go to the search bar while the PlayStation Store is open.
Now enter the phrase "Paramount Plus." This can be accomplished by using the on-screen keypad that appears.
Simply tap the Download button when you discover the Paramount+ app.
The app should begin downloading to your PS4 right away.
Return to your PS4's home screen after the download is complete.
The Paramount Plus app will popup; choose it.
Simply sign in with your Paramount Plus user credentials or register.
You can use the 7-day free trial to test how it works for you before deciding whether to cancel or join up for a monthly membership.
---
How Much Does Amount Plus Cost?
With its extremely low-cost and fair plans and deals, Paramount Plus is making dreams come true. It's all you need if you're seeking for a good streaming service with thousands of selections for a nice time.
The Essential Plan and The Premium Plan are the two plans currently available to subscribers from Amount Plus.
The Essential Plan is $5 per month, or $50 per year. This is not an ad-free subscription.
The Premium Plan will cost ten dollars each month, or one hundred dollars per year. This is a plan that does not include advertisements.
Both plans offer comparable benefits, with the exception that the Premium Plan removes advertisements for you for a better viewing experience.
In addition, until January 3rd, 2022, new customers can take advantage of a one-week free trial offer from Paramount Plus, which has now been extended to a month.
In addition, it is providing a substantial 25% discount to college and university students in the United States.
This plan is only available with the Paramount+ Essential Plan.
If you are a US student, you can subscribe and become a member to take advantage of this deal for up to four years.
Also, your Paramount Plus account can be easily and quickly cancelled. You can also end your free trial period at any moment. Simply go to 'Your Account,' then 'Membership & Subscriptions,' and cancel your subscription at any time.
While these simple techniques allow you to stream Paramount material on your PlayStation, streaming through the platform itself has its own set of limitations. You can't, for example, save your favorite videos and watch them on your PS4 if you're not connected to the internet.
---
Paramount plus PS5 release date ?
On March 4, 2021, the service will be available in the United States and parts of Latin America.
On March 4, 2021, CBS All Access was rebranded as Paramount Plus in Canada, but the "enhanced" content offering did not arrive until later that year.
The service will be available in Australia in August 2021, as well as in Sweden, Denmark, Finland, and Norway on March 25, 2021.
As part of a partnership with Sky, it will be available in the United Kingdom, Ireland, Italy, Germany, Switzerland, and Austria beginning in 2022. Sky Cinema subscribers will be able to watch the service for free, while everyone else will have to pay a fee.
Paramount Plus is now available in many countries, and you can install this streaming service on the Amazon app store in no time.
You also don't have to worry about the Paramount Plus app not working or glitching as this is a super convenient and user-friendly application with zero complications.
---
Conclusion
Paramount Plus is always benefitting its members with new plans. The popular streaming service isn't popular because of its affordable pricing plans but they're also coming up with new and effective solutions to let their users stream their favorite programs on their preferred devices.
One of the best streaming services that offers content at the most affordable costs is MTV Plus. The Paramount Plus app is not yet available for the PlayStation 5. Once the Paramount Plus app is released for PlayStation 5, you can install it straight on your console.
However, you must now follow the steps outlined above in order to install the Paramount Plus app on your PlayStation 5. We hope you found this post helpful.
Thank you very much!
---
Further Reading:
Fix Paramount Plus not working on Apple TV (2021)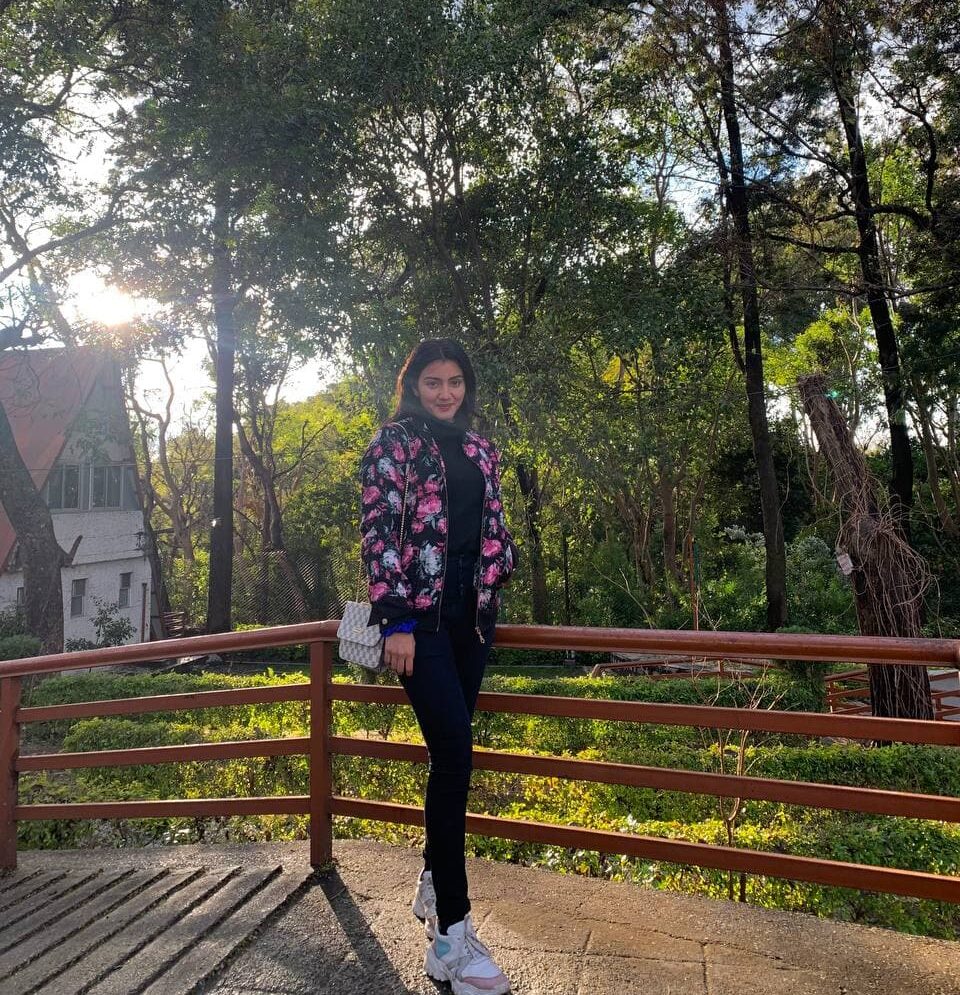 Ishika is a CDS aspirant from Dehradun who is now doing her bachelor's degree at Delhi University. She enjoys reading and doing her own skin care and maintenance, but she is also a fitness enthusiast who can't seem to stay away from junk food. She enjoys the serenity of nature. She is new to Android Nature and works on our tech-related topics.