On both Android and iOS, Facebook Messenger is one of the most popular Instant Messaging programmes. Because of its unique features like Chat Heads, Messenger Rooms, and others, almost everyone who has a Facebook account utilises Facebook Messenger to chat with friends and family.
However, one issue that detracts from the user experience is the Facebook no sound problem.  When we are watching videos on Facebook, the sound of the videos may disappear. It may be due to the speaker of your device, or the video itself. So, why does this sound disappeared? What can be the reasons?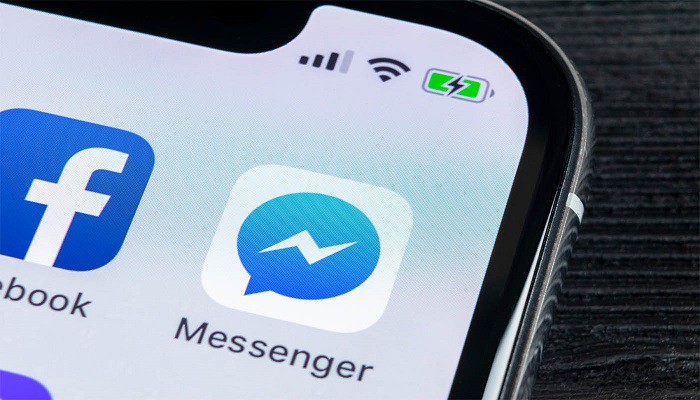 ---
Why there is no sound on Facebook messenger video call?
Some users reported that the Messenger microphone was not operating properly during video calls. They claim that the video is fine, but that folks on the other end are unable to hear them. When a problem like this arises, there are several options to consider. It could be an issue with the app, microphone, or firmware, so there are several things to investigate.
Is sound Muted on Your Device?
Make sure you haven't turned off your device's sound. On some devices, the volume control is located on the taskbar or in a drop-down menu, however on others, such as a laptop, the volume control is located in one of the bottom corners.
You may have accidentally muted the device, or it may be during your device's silent period, which prevents devices from generating sounds for a set amount of time, such as when you are in a meeting.
Is sound Muted on Your Browser?
Some web browsers, such as Mozilla Firefox and Google Chrome, contain a feature that allows you to mute video noises. To see if noises are muted, go to your browser's settings.
To determine if sites are authorised to play sounds, click the three-dot icon in the right corner of the browser screen and select Settings > Privacy and Security > Content Settings > Sound in Chrome.
Is Sound Muted on the Facebook App?
The volume on some videos in the Facebook app is muted by default, and you must turn it on after the video has loaded. Make sure the volume symbol on the video doesn't have a "x" next to it. If a "x" appears, click it to restore the sound, and then adjust the level to your liking.
---
How to fix no sound on Facebook messenger video call?
Before we go into how to fix the Facebook Messenger no sound issue, make sure your phone has an active internet connection. If you have an active internet connection, you should be able to send and receive messages.
Also, make sure DND mode is disabled in the options. If you've checked all of them and still can't get notifications on your Messenger app, try the alternative options listed below.
Check the app's settings to see if notifications are enabled.
When it comes to tackling this problem front on, the first thing you should do is make sure Messenger notifications are turned on and set to play a sound. If your alerts are set to mute, you may get them but they will not make a sound. There are two methods for doing so. Take a look at the list below.
Using Messenger's options.
Open the Messenger app on your phone.
Select Profile from the drop-down menu.
Notifications and noises can be accessed by tapping the Notifications & Sounds button.
Go over the sound settings and make sure that all of the relevant options are turned on.
Using the settings on your smartphone.
Locate the Messenger app in your app drawer.
Long-press the Messenger app, then select App details or Manage app from the menu.
Go through the notification choices in the settings menu and make sure all of the necessary ones are turned on. Also, make sure they're set to emit a sound or alert you so you don't miss any notifications.
Finally, if the sound from a particular chat isn't working, make sure you're not muting them on the Messenger app before moving on to the other options below. Here's how to find out.
Locate the affected chat/group in the Messenger app.
The'mute' icon will appear near the chat if it is muted. If this is the case, please long-press on the conversation and select Unmute alerts.
Whatever the issue may be, let's see how to fix Facebook Messenger video calls not working on Laptops and Mobiles.
1. Restart
You should begin by rebooting your Facebook account to resolve the video call issue. So, first, restart your browser. Close the browser to accomplish this. Even the Task Manager should be used to terminate it. After that, reopen it. If it doesn't work, try restarting your computer.
---
2. Check Availability
Facebook Messenger's video calling feature is only available on a few browsers, according to Facebook's help website. Google Chrome, Opera, and Microsoft Edge are the browsers in question. While you may be able to use it on other browsers as well, the three listed above are the best. Mozilla Firefox and Microsoft Edge, on the other hand, do not support group calling.
---
3. Log Out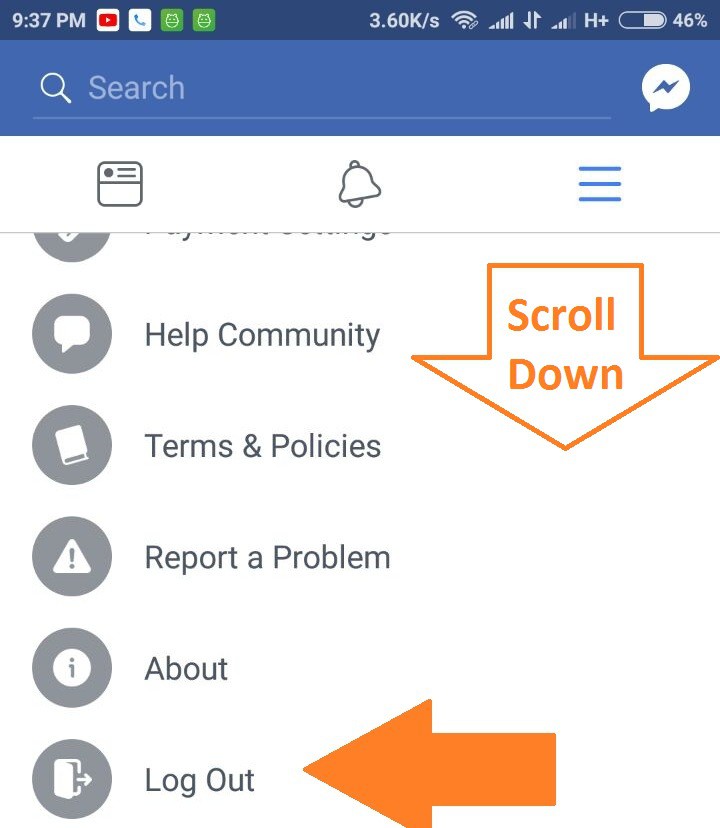 If you're having trouble with video calling, try logging out of Facebook Messenger. Open messenger.com to do so. Then, at the top, click the settings symbol and select Log out. Restart your computer. Then go back to Facebook and log in again.
---
4. Inspect the Bluetooth device that is connected
Do you have a Bluetooth speaker or headphones that you use with your computer? If you don't hear a sound when you try to make a video call, make sure it's disconnected. When a Bluetooth device is linked to our PC, the sound from Facebook calls is routed through it.
---
5. Grant Permission in Windows
To utilise your browser's camera and microphone in a Messenger video call, you must allow them permission under Windows settings. To do so, take the following steps:
Step 1:  Go to your PC's Settings.
TIP: To launch Settings, press Windows + I on your keyboard.
Step 2:  Select Privacy from the drop-down menu.
Step 3:  From the left sidebar, scroll down and choose Camera. Then, under All access to the camera to this device, click Change.
From the list of Microsoft programmes, scroll down and choose Camera.
You may toggle on or off the applications that have access to your camera by scrolling down further. To begin, turn on the Allow desktop apps to access your camera checkbox. After that, double-check that your browser is listed in the app. If you use the Messenger app, it should be shown here as well. Toggle the switch on. Also, turn on the Allow applications to access your camera checkbox.
Step 4: In the same way, you must provide permission to use the microphone. To do so, go to the Privacy option and choose Microphone from the left menu. Then, under Allow applications to access your microphone and Allow access to the microphone on this device, give access.
Make that your browser is listed among the programmes that can access the microphone by scrolling down.
---
Conclusion
We hope one of the methods mentioned above restores the video calling functionality for Facebook on your device. As mentioned before, video calling on Facebook works on a limited number of browsers only. If you are using a different browser, switch to the supported browser.
---
Further Reading:
How to fix Facebook Messenger effects not working?
[Fixed] Why can't I send photos on messenger?
[4 ways to Fix] Why can't I log-in to Messenger app?
[Fixed] Facebook Messenger chat heads not working
[Fixed] Why is my message not sending on Messenger?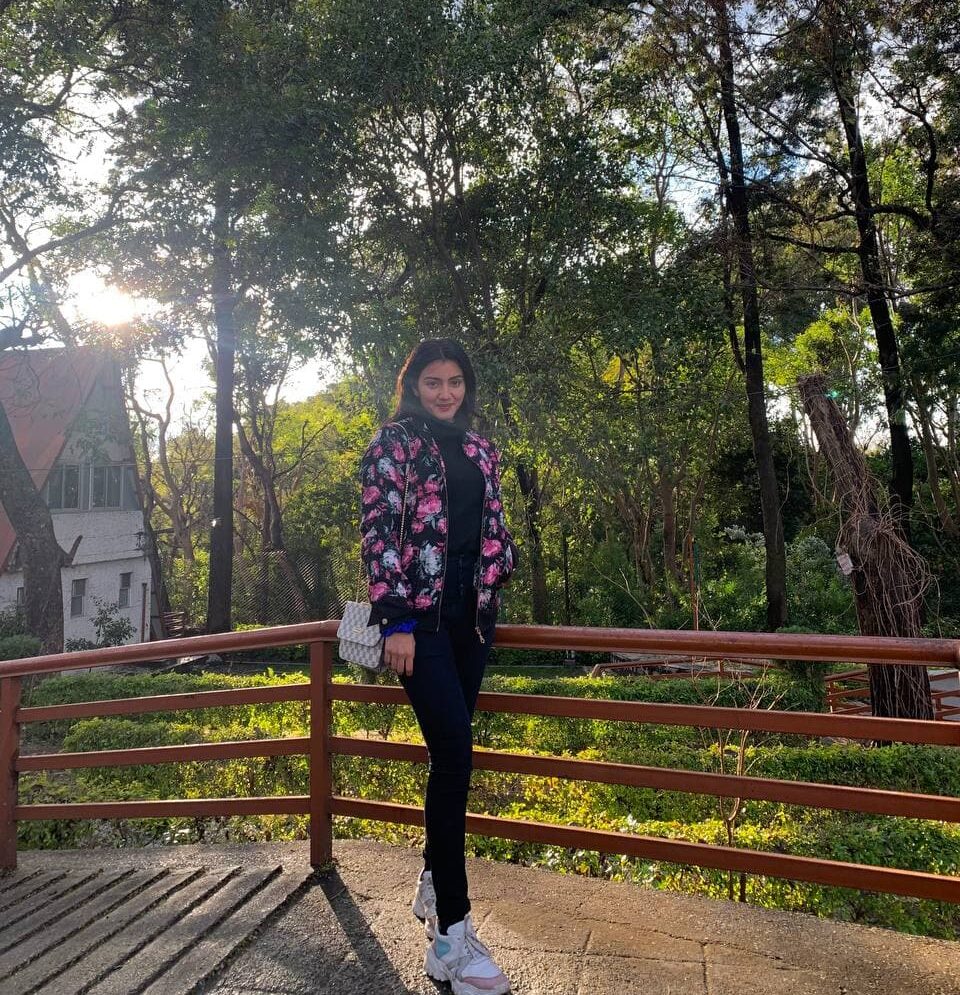 Ishika is a CDS aspirant from Dehradun who is now doing her bachelor's degree at Delhi University. She enjoys reading and doing her own skin care and maintenance, but she is also a fitness enthusiast who can't seem to stay away from junk food. She enjoys the serenity of nature. She is new to Android Nature and works on our tech-related topics.