Messenger gets all the privacy in sending texts and other data for Facebook users. So today we are going to discuss this amazing platform and a general issue that several users face in relation to this application; why I can't send photos on messenger?
So why is it not possible to send photos on messenger? In this article, we will discuss most of those reasons and also how to solve the issue with ease.
The application is an extended version of Facebook, more personalized and adhering to the privacy of all its users. So the present issue is considering the fact that users are not able to send any photos via Messenger.
The app is used for video calls, sharing data, and most importantly, messaging. When you are unable to perform these basic actions on the app, it becomes quite useless.
In order to fix the issue, you would not require any sort of expertise. Just a few hacks will get the system back to normal in no time.
Read on to learn more.
---
Why can't I send photos on messenger?
A lot of reasons can affect the sharing of data via messenger. These include an overload of cache on the application, which affects the memory space, connection issues, and so on. There could probably be a lag in the server causing its performance to suffer.
Sending data of large sizes could naturally take time to load. Especially, if your internet strength is not sufficient for the process. Sometimes, such situations halt the loading process.
In case you have not approved access for storage for the messenger application on your device settings, then sharing data could be a problem. We have compiled effective methods to tackle the issue.
So go through the steps given below before seeking expert advice. Hope it helps.
---
How to fix Facebook Messenger can't send photos?
There are some quick hacks you could try without any sort of complex knowledge about what you have at hand.
Here are some effective methods to try in order to fix this issue with the Facebook messenger application. Hope it helps.
---
Launch the application once again.
Try to exit the application and then re-launch it. This should fix any existing glitch. Also, try to make sure there are no other apps in the background causing such an issue.
---
Check your connection.
Make sure your signal strength is enough to share large data via messenger applications. Most importantly, make sure your router is effective in providing a wide range of signals. Hope this helps.
---
Update the app to fix the issue where you can't send photos on messenger.
In many cases, an overdue update will stir issues such as not being to send data or load the application. So make sure to keep up with any updates that are pending. Here is how you can look for updates on your device for the app;
First, go to the 'Play store' on your device.
Now click on the three-line on the search bar.
Select 'My apps & games' from the list.
Navigate towards the messenger app and click on the 'update' option.
This will successfully update the messenger application. Hope this helps.
---
Reinstall the app to fix issue where messenger can't send photos.
If you don't want to go through with the update process, here is what you can do to save yourself some time.
Reinstalling the application will not just get you the latest version of the application but also save you from unwanted viruses that had taken over your previous app version.
---
Restart your device.
Another quick hack is to restart your device. This will clear out any sort of lag on your running, force stopping some background application that could have caused the issue with the messenger app.
A reboot to your system will definitely help with any lag in its functions. Hope this helps you solve the issue where you can't send photos through the messenger application.
---
Give access to the app.
If you are still unable to figure out the solutions, then check through your settings. Make sure you have enabled access for the messenger application on user data and storage.
Occasionally, users may accidentally deny access to data, storage, and calls. In order to go about this check, follow the steps given below;
Open 'settings' on your device.
Then click on 'apps and notification.'
Now navigate towards the messenger app on the list.
Tap on 'permissions' and check if the various requirements of the app are met.
Toggle to 'allow' access to data and storage. Make sure you provide only the necessary permissions.
This could have caused the issue. Now try sharing a picture on messenger to see if the issue still persists. Hope this helps.
---
Try a different version.
The issue could be due to the latest version of the application in case the issue is still present. So here is what you can do;
Uninstall the application.
Then go to apkmirror.com and search for 'Facebook Messenger.
Hit enter. This will direct you to a new page.
Scroll down below to find different versions of the 'Messenger' app.
Select a version that is not quite recent.
Confirm your choice through some research.
Now, go ahead and click the download icon adjacent to the version of your choice.
---
Clear unwanted cache.
Try this final hack. Clear away unwanted cache to regain some storage space, which could have led to the issue.
Here is how you can go about this;
Go to settings.
Click on 'Apps & notification'.
Then scroll towards the messenger.
Click on it. Select 'storage & cache'.
Tap on 'clear cache'.
---
SEE ALSO: Why is message not sending on messenger?
---
Frequently Asked Questions.
Why is Messenger not sending photos?
There are several reasons for messenger not being able to send photos. It could have been due to a network issue or an overload of cache. Pending updates may also cause the issue.
Refer to the above article to learn more on how to resolve it. Hope it helps.
---
Conclusion.
This article explains the method to resolve the issue where you are not able to send photos on messenger. Hope these step-wise guides prove useful to you.
---
Further Reading:
[4 ways to Fix] Why can't I log-in to Messenger app?
[Fixed] Facebook Messenger chat heads not working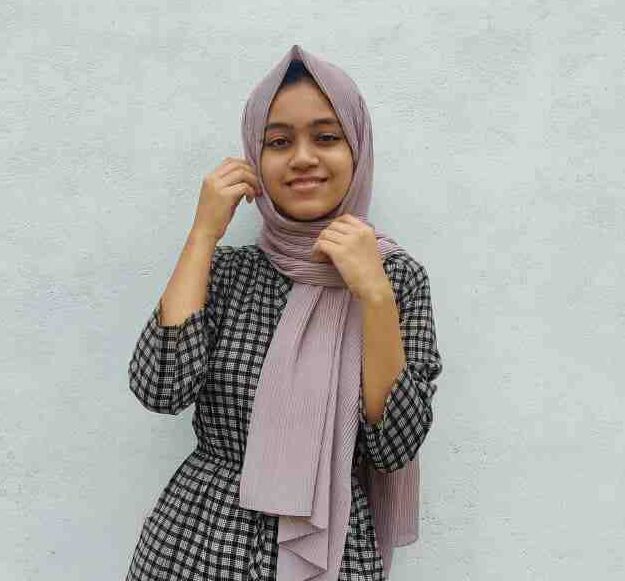 Dilha is a writer who loves composing poems and going into deep research on all kinds of tech stuff that they don't teach in school. Anything that marks the extraordinary part of this generation excites her. she is currently persuing her degree in genetic engineering. here at Android Nature, she is assigned with various cool topics and is responsible for sharing cool insight and updates on the same.