Your ITV Hub is not working properly because of a few problems. It might be a server interruption, an unstable internet connection, your device can be performing sluggish, you could be using an older version of the program or your content might be frozen or buffering.
ITV Hub is among the most dependable catch-up systems, however there are times when it doesn't work. 
Don't stress too much if you're having issues with your ITV Hub since you're not the only one. Also, ITV Hub may have been less reliable recently since there are so many ways to access it now.
This article will walk you through the steps of diagnosing and fixing the many problems that might arise with your app and cause the ITV Hub to stop functioning properly.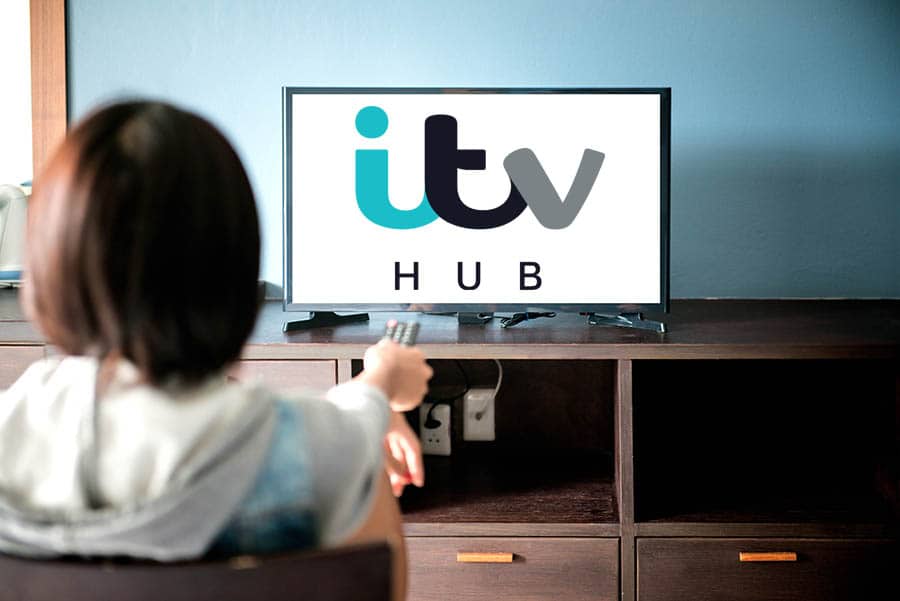 ---
Why is my ITV Hub not working
Your ITV Hub is not functioning properly because of a few possibilities. It could be a server disruption, an unstable internet connection, your device might be acting slow, you could be using an older version of the app, your content might be freezing or buffering.
To better grasp them, let's read on.
Reason 1: Server Disruption
Having the ITV Hub cease operating is especially annoying when it's because of server problems. Because of this, the streaming service sometimes goes down.
The occurrence of this problem may be due to a technical glitch on their end. The good news is that this indicates your gadget is functioning normally. Until they restore service, you will be unable to use your app.
You'll need to keep checking on your own since, barring a major outage, ITV probably won't let you know when the servers are back up.
Whether you're not sure if the ITV Hub servers are down, you may check to see if other people are having problems by using a free site like downdetector.com.
---
Reason 2: Unstable internet connection
The most common reason of an app not functioning as intended is an unstable internet connection.
The ITV Hub recommends an internet connection speed of at least 800 kbps for optimal performance; however, the ITV Hub will automatically adapt to your connection speed, which may result in buffering screens or lagging as you watch your episodes.
---
Reason 3: Slow device
Another reason could be your device taking too much time to load your screen and content. The reason behind this could be either a pending update or most likely too many caches accumulated.
Your caches might hold your important data but storing them for a long time can take up too much space and in turn affect the functioning ability of your device.
---
Reason 4: Older version of app
Having an out-of-date version of the ITV Hub might be the cause of your problems. While updates are often performed automatically in the background, they might sometimes fail to do so, disrupting your experience.
Therefore, it is not possible to utilize the previous versions. Furthermore, the brand of your TV, and not the ITV Hub app itself, might be the cause of your problems.
---
Reason 5:  Freezing or Buffering
If their server is functioning properly, the only issues you will encounter when viewing their content are freezing and buffering.
There may be a blank screen or an error message when you try to play the programme you want. If you have tried everything above and are still unsuccessful, you will just have to be patient.
---
Reason 6:  Error Message
You won't be able to view the episode if you get a message that says "Program temporarily unavailable" or anything similar. The program you are watching may not have exclusive digital rights, and this might be the reason.
So, there's not much you can do if your gadget gives you a "unavailable" notice. Instead, you'll have to wait until the internet rights to the program are secured.
---
SEE ALSO:
[7 Ways] Fix ITV hub keeps freezing (2022)
ITV hub black screen : 8 Ways to Fix
---
How to Fix ITV Hub not working
These are the most common solutions to the problem you're going to face, but it really depends what is actually happening with your app.
Let's look at them in a little more detail now.
Method 1: Clear your browser's cache
Clear your browser's cache before attempting to use the ITV Hub directly in the browser. If you find that any of your electronic gadgets are running slowly, you should clear the caches on them.
In many cases, this is the answer to your issue.
The procedure consists of the following easy steps:
In the first place, you must disable the ITV Hub app.
Turn off the television.
Wait at least a minute before turning on the TV.
Go ahead and launch the app to see whether the issue persists.
SEE ALSO: How to clear cache on ITV hub (2022)
---
Method 2: Delete All Cookies
You should also remove your cookies at the same time as you clean your cache. This is another simple solution that may be tried when the screen is blank.
---
Method 3: Switch browsers
There doesn't seem to be a universal solution, however many Chrome users have reported this issue. Whether you can't get ITV Hub to load on Chrome, see if it will with Safari or Opera.
Cookies are used by most browsers to keep track of the sites you visit. If you revisit that page later, it will load more quickly because of the cache.
Sometimes this might lead to problems in the long run, therefore it's important to get rid of the clutter.
---
Method 4: Check your updates
If you're having trouble using the ITV Hub app, it's probably because you're using an out-of-date version of the software. If you're encountering issues with a mobile app, chances are an update is available.
In most cases, a smart TV will update its applications automatically once an update is released. Nevertheless, there may be cases when you may need to do the update manually.
To update your ITV Hub app;
The first thing you should do if you want to update your ITV Hub app is to launch the ITV Hub app on your TV.
Go to the settings menu.
Choose the update button. The ITV Hub app may usually be fixed by downloading the latest version if one is available.
---
Method 5: Use a more reliable Wi-Fi connection.
If you want to watch ITV Hub originals, you'll need an internet connection of around 800 kbps. In the event that your internet connection is sluggish, the streaming service will automatically adjust the video quality to meet your needs.
Therefore, if your Wi-Fi signal is weak, the video quality will be too. Position your router centrally in the room for optimal signal strength. It might possibly be made higher to improve accessibility.
Make sure there is no electrical interference or obstructions in the way of your signal.
The ITV Hub is more reliable when connected through wired rather than wireless networks.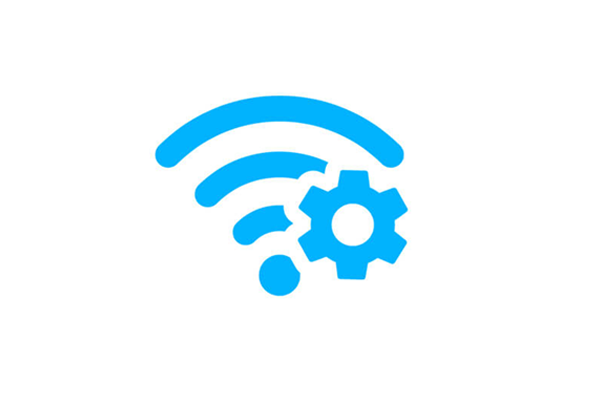 ---
Method 6: Delete and re-install
If you're having trouble using the ITV Hub on your TV, you may also try exiting the app and power cycling your TV to see if the issue is resolved.
If it doesn't do the trick, you may always uninstall the ITV Hub app altogether. If the ITV Hub still doesn't function after you've reinstalled it, consider one of the other solutions we provided.
---
---
Fix ITV Hub not working on TV
If the ITV Hub is not functioning on your TV, you may try the following solutions.
Method 1: Upgrade your television
You can upgrade your TV in the same way you update your apps. Thankfully, this is a easy to implement. Your TV will generally update itself to the newest version although you may have to do it manually.
Ensure that your device is set to TV mode.
Go to the Main Menu on your remote
Go to your device's settings and choose "See Updates."
---
Method 2: Do A Hard Reset
If the problem persists after upgrading your TV, try powering it off and on again. To get a TV that's as good as new again, but without any of your old data, try a hard reset.
Here's how to do it:
Choose 'Support' from the main menu.
Step 2: Select Self-Diagnose
Choose 'Hard Reset' from the 'Self-Diagnose' menu.
Enter your pin in the space provided.
---
SEE ALSO: [7 Ways] Fix ITV hub not working on Smart TV
---
Fix ITV Hub not working on Firestick
ITV Hub is available on the Firestick, making it a wonderful and handy way to watch TV. Like other televisions, though, your Firestick may sometimes have technical issues.
Clearing the app cache on your Firestick should be your first step.
To clear cache, simply go to Settings > Applications >Manage Applications > Clear Cache > Clear Data.
If your Firestick is displaying you a blank screen, check to be sure it's plugged in correctly to a functional HDMI connection.
If your ITV Hub completely locks up, you should wait several minutes without attaching your Firestick. Removing the ITV Hub app and then reinstalling it is another option.
You should expect your Firestick to automatically update applications as they become available, much like your smart TV.
Here's what to do if you want to manually update the ITV Hub.
To turn on automatic updates, from the main menu, choose Settings > Applications > Appstore > Automatic Updates.
For more details read our detailed post: [10 Ways] Fix ITV hub not working on Firestick?
---
FAQs
 Q1. Is ITV Hub App blocked?
No, presently ITV Hub App is not blocked.
Q2. Why does the ITV Hub app say it can't establish a connection to the server?
This is due to high server use or temporary downtime experienced by the ITV Hub App.
Q3. I need help with the ITV Hub app login process?
If you are having trouble logging in, double verify your internet connection and your credentials.
Q4. Is the ITV Hub App no longer available?
For the time being, the ITV Hub app is not disabled.
---
SEE ALSO: Can you get ITV hub on SKY Q (2022)
---
Conclusion
If you're having problems with the ITV Hub app, try some of the solutions provided. The most common solutions include either improving the user's internet connection or updating/reinstalling the ITV Hub software.
If the above methods of repairing your app fail, you may need to repair the device on which you are attempting to stream their content. The answers provided by your Smart TV may change based on who made it.
If you're having trouble using the ITV Hub app, you can always reach out to the ITV Hub app support team for assistance.
---
Further Reading: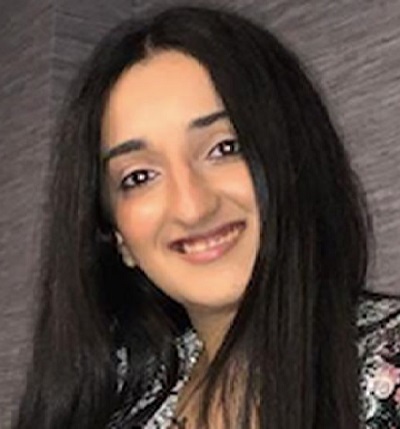 An aspiring psychologist, Bhavya is in love with technology, sports, and social media. Writing is her passion and solving people's queries through her guides on AndroidNature is her hobby!
---
Stay connected with us for the latest updates! Follow us on Telegram and Twitter to join our vibrant community and never miss out on any exciting content."