Many Instagram users, particularly those who rely on the app to make a living, could be taken aback if they were to suddenly have their accounts deactivated.
To assist you with regaining access to your Instagram account if it has been suspended, we have prepared this detailed tutorial. There is no set timeframe for account recovery; it might take anything from a few days to a few weeks.
---
Why Instagram suspended my account for 30 days
Short Answer: Instagram might have suspended your account for 30 days due to repeated violations of Instagram's Terms of Service or Community Guidelines; use of automated systems or third-party services to artificially increase your number of likes or followers; posting of false or misleading information; or the use of threatening, harassing, or otherwise offensive language. Instagram could also ban your account if Instagram's algorithm is broken if your account is accessible on multiple devices, or by mistake.
Instagram does not disclose detailed explanations for account suspensions or deletions, although it does state that suspension or deletion occurs when users violate the service's community standards or terms of service.
In general, one has cause to take action in response to criminal behavior, offensive language, pornographic content, and graphic depictions of violence. Moreover, you will have your account deactivated if you use any unauthorized third-party applications. Those who break the rules repeatedly may have their accounts closed indefinitely.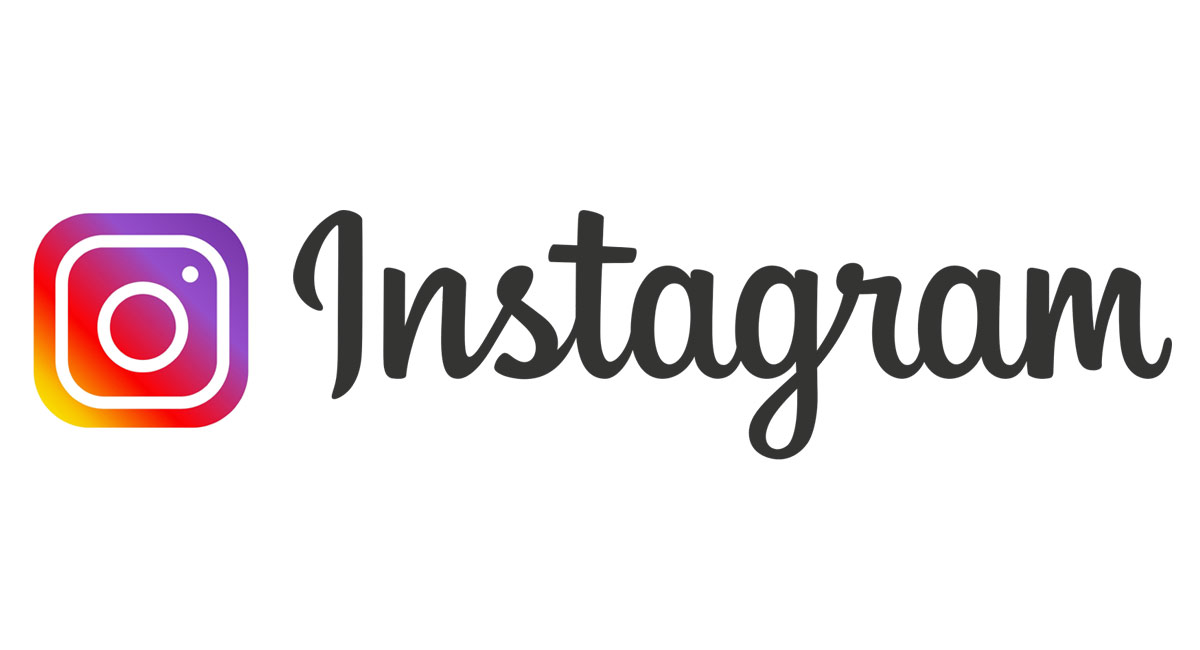 ---
Can I get back my disabled/Suspended Instagram account?
When Instagram disables or deletes your account, getting it back is not that simple. But if Instagram deactivated your account in error or if the violation of the guidelines was unintentional, you may be able to get it restored.
If Instagram arbitrarily deactivated your account, you are not the only one who has had this problem. Hundreds of Instagram users had their accounts deleted on October 31st, 2022, for reasons that were never disclosed.
Those whose accounts were temporarily disabled received an email informing them of the suspension and giving them 30 days to appeal the action or have their accounts removed permanently. The account has been flagged because it violates our community rules and needs to be verified.
There have been many reports of Instagram users trying to appeal only to get an error message. If, however, you were not among the unlucky Instagrammers whose accounts were deactivated on October 31, 2022, you may submit an appeal by completing the form in the Help Center, presenting evidence of identification, and waiting for Instagram to reconsider.
---
Instagram account suspended for 30 days : How to recover
Method 1: Report the person if they threaten to ban your account.
Instagram has strict rules prohibiting posting graphic images of self-harm, committing suicide, or impersonating another user, but criminals have discovered a way around them to have your accounts blocked.
Most scammers have the coveted "blue tick" verification status. By stealing the victim's photographs and bio, they transform one of their verified accounts into a replica of the victim's account.
The fraudster then files a complaint with Instagram, alleging the victim's account is imitating their own verified one, leading to the account's suspension. Here are three things you may do if Instagram banned your account as part of a scammer's fake targeted blocking operation.
1. Make sure you report the account of that person
Send an email to [email protected] with details of the scammer's account and your interactions with them. If you include as much information as possible, Instagram's support team will have a better chance of responding to your inquiry. Proceed with the next step after this.
2. Turn off public access and switch out your profile photo.
If you've been approached by a scammer who claims to have been paid to have your account banned and would refrain from doing so if you pay them, you may want to make your profile private and switch out your profile image to one that doesn't reveal your true identity. Also, make sure the fraudster can't follow you by blocking them.
3. Put your account on hold for the time being.
Deactivating your account for up to seven days or longer is another approach to foil a scammer's efforts to get it banned. The idea is to discourage the fraudster so that they shift to an easier victim.
---
Method 2: Submit a support form if Instagram accidentally deactivates your account.
Accounts may be deactivated for seemingly no reason, but there is a form you can fill out to get help if this happens to you. False flagging occurs when Instagram's algorithm incorrectly determines that your content violates the Community Guidelines.
If you require help reactivating an account that was accidentally deleted, you'll need to produce identification. If you use Instagram to advertise a product, or service and get deleted, you may fill out a dedicated support form.
The following are the links to the respective forms for your convenience:
---
Method 3: Avoid the use of bots or third-party software.
Instagram may temporarily disable your account if they discover that you are utilizing bots or unauthorized third-party software. If you use these third-party tools after your account has been restored, you risk being banned again.
To get around the ban, users should uninstall any problematic third-party software, cease making use of the service that caused it, and wait for the ban to expire.
---
Method 4: Inform Instagram that your account has been compromised.
If you're having problems logging in but haven't gotten any notifications from Instagram about possible breaches of the Community Guidelines, it's possible that your account was compromised. If you suspect that someone has hacked into your Instagram account, you may restore it with only a few simple clicks.
Step 1: Go to the Instagram Help Center.
Step 2: Navigate to the Privacy & Safety Center.
Step 3: Click on "Report Something."
Step 4: Select the appropriate option
Look for the section labeled "What can I do if someone is impersonating me on Instagram?" There will be a "Fill out this form" link there if you click it.
Step 5: Complete the form and ensure that all information is correct.
When you've completed the form, Instagram will email you instructions regarding what to do next. If you've already sent your identification documents and other requested data, expect a response within 48 hours to 72 hours.
---
Method 5: File an appeal against the decision.
To file an appeal after having your Instagram account suspended for violating Instagram's Community Guidelines, you must send a selfie along with your full name, the code Instagram texted to your phone and your Instagram username.
You won't be able to log in to your account for up to two business days while it's being reviewed. Should Instagram grant your appeal, you will be emailed to the address linked to your account with a link to change your password.
Instagram has a form for users who have had their accounts deactivated for intellectual property violations or for posting false or misleading information. You will be asked to explain why the information in question should not have been deleted, and you will be given the option to attach any supporting evidence.
Keep in mind that there is minimal hope of successfully regaining your Instagram account if you have breached their Rules of Service. If you want to fill out the form, you can find it here.
---
Method 6: Avoid using copyrighted content.
If Instagram finds out that you've been posting content that has been stolen, they will delete your account. This includes photographs that you have stolen from other people (photojournalists, companies, influencers, etc.) or that include company logos that you don't even own.
Users can file copyright reports with Instagram, which will result in your account being disabled unless you can provide evidence that they possess the content in question. Never share someone else's images without first obtaining their permission, and if you can't acquire them, stick to posting your creations.
---
Method 7: Avoid spamming behavior.
You may temporarily lose access to your Instagram account if the platform's artificial intelligence determines that your posting patterns indicate that you are a bot. Do not, for instance, make 30–40 posts all at once or make more than 50 comments in an hour.
Nevertheless, if your account has been temporarily disabled due to spammer suspicions, you will be required to provide evidence of identity when the suspension period expires (48 hours). The purpose of this is to verify that you are a human being and not a spambot.
---
SEE ALSO:
Fix: Instagram Account Disabled For Violating Terms
(5 Ways) Fix: Instagram Reels Bad Quality After Upload
If You Search Someone On Instagram, Will They Know
---
FAQs
Q1. If I have deactivated my account, how do I recover it?
Deactivating your Instagram account is a great solution when you want to take a break from the app for a while. If you want to accomplish this, you'll need to use a web browser on your phone or computer as the app does not support this option.
The good news is that restoring a suspended Instagram account is a breeze. Just reactivate your account by logging in on any of your previously registered devices.
---
Final Words
Suspension is a terrifying experience for anybody, but particularly creators who rely on their accounts for financial support. Carefully craft your material, and if in doubt, verify it.
Having said that, we hope the information provided here is useful in reinstating your Instagram account.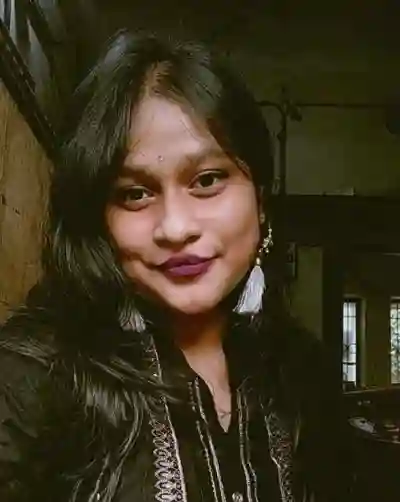 An anime aficionado who also maintains a keen interest in global developments in the fields of technology & gadgets. In her downtime, she can be found trying out all possible varieties of dumplings. A strong believer in animal rights, she can't help but pet every cat she sees.
---
Stay connected with us for the latest updates! Follow us on Telegram and Twitter to join our vibrant community and never miss out on any exciting content."