The Plex application is a well-known media server program that allows users to stream movies, television shows, music, and other media material on various devices. Chromecast is quickly becoming one of the most popular hardware options for streaming content from Plex.
Customers have the option of selecting their desired streaming provider or accessing content that has previously been downloaded into their respective devices.
Plex is the streaming service that many people turn to since it provides a multitude of hours of free video that can be watched and more than 180 live channels to pick from.
It is interoperable across a wide variety of devices and systems, which frequently leads to inconsistencies and errors. Users do, however, occasionally run into an error that prevents Plex from streaming media to Chromecast devices.
---
Why is Plex not working on my Chromecast?
Short answer: Plex doesn't work on your Chromecast because you have a slow internet connection, an old app, are using a VPN or Wi-Fi band, or have a media file that isn't supported.
Plex is a robust media streaming platform that makes it simple and convenient to enjoy media on a wide variety of devices.
Nevertheless, there are times when Plex and Chromecast don't get along, leaving users with problems like connection failure and inaccessible media. If Plex isn't streaming to your Chromecast, check out these possible causes: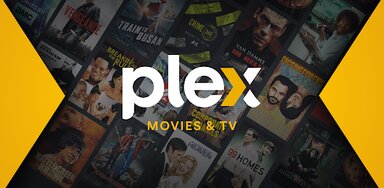 Reason 1 – Weak internet connection
If your Plex streaming experience on Chromecast has been less than stellar, it's likely due to a shaky internet connection. Chromecast, phone, and PC should all be linked to the same Wi-Fi network for optimal performance.
If your Chromecast isn't streaming well over Wi-Fi, try placing it closer to your router or investing in a faster connection.
Reason 2 – Outdated app
It is possible that your Plex server will not be compatible with Chromecast if you do not keep it up to date. Check to see that the most recent version of the Plex server software is installed on the device you're using.
Reason 3 – Using VPN
If you are using a virtual private network (VPN), it is possible that the VPN is interfering with your network connection, which in turn prevents Plex from playing video on Chromecast. Check to check whether the problem still exists after briefly turning off your virtual private network (VPN).
Reason 4 – Wi-Fi band
Wi-Fi networks can operate over one of two frequency bands: 2.4GHz or 5GHz. Chromecast can only be used in the 2.4GHz range.
Although this is frustrating, there is a silver lining: 2.4GHz is the better choice for a streaming device.
Reason 5 – Unsupported Media File
If a Plex player is having trouble playing media on a Chromecast, it may be due to an incompatible file. It's possible that the limited amount of formats that Chromecast can play could be to blame for this issue.
---
Fix: Plex is unable to play media Chromecast
Fixing a "Unable to play media" problem might be simpler than you think, but it has the potential to utterly derail your evening if it occurs for no apparent reason.
If you are having trouble getting Plex to operate on your Chromecast, you can try one of the options listed below.
Method 1 – Check the internet connection
Examining your network connection should be the first thing you do in order to resolve the issue. In order to stream media content to Chromecast from Plex, you will need a reliable and quick internet connection.
Make sure that your computer, phone, and Chromecast device are all connected to the same Wi-Fi network.
If your Wi-Fi signal is weak, try relocating your Chromecast device closer to your router. If this does not improve the signal, you may want to consider upgrading to a faster internet connection.
You can also try to test the speed of your connection, which is likely the primary cause of this issue, using Fast.com.
---
Method 2 – Update Plex
One of the potential fixes for the problem where Plex does not operate on Chromecast is to update the Plex server that you are using. Nevertheless, if your Plex server is too old, it may not be compatible with Chromecast.
Step 1- Access the App Store or Google Play by selecting the corresponding icon on the menu.
Step 2- look for Plex If a new version is accessible download it
Step 3- To get the most recent version of Plex, head to the menu and select it.
Step 4- Launch Plex once the update is complete to use the most recent updates.
---
Method 3 – Avoid transcoding in PLEX by forcing maximum/original quality.
If you're having trouble with Plex not playing media on Chromecast in the desired quality, forcing maximum or original quality may be able to assist fix the issue. By default, Plex will automatically adapt the quality according to your network connection. Nevertheless, this behavior can occasionally result in buffering or playback of lower quality.
To disable transcoding, you need to adjust all settings in the PLEX app's Quality menu.
Step 1– Get rid of the "quality auto-adjustments" and "Save mobile data" options.
Step 2- Dynamic resolution switching should be disabled
Step 3– Make sure the audio and video quality is at its highest or original setting.
---
Method 4 – Raise or disable PLEX's maximum levels for H.264.
Plex's'maximum levels for H.264′ can be increased or disabled entirely if you're having trouble getting media to play on Chromecast. Issues with playback quality, buffering, and overall performance may be ameliorated. Plex's maximum H.264 values can be raised or decreased as described below.
Step 1- Enter the Settings Menu
Step 2- And then, on to  Advanced
Step 3- Then to the Player
Step 4- And finally to the Maximum level H.264 setting
Step 5- Increase the level or turn it off altogether.
Even if the file type isn't officially supported by your chipset, it's likely that your device can play it just fine. At the very least, you can give it a shot.
---
Method 5 – Change the Power Supply
If your Chromecast randomly turns off, goes black, or restarts, the problem is likely related to the power source. Chromecast can be powered by the offered USB cable that is offered, and many modern TVs feature USB connectors in addition to HDMI connections.
As an added precaution, check to see that the power source you intend to use is suitable for your Chromecast model.
---
Method 6 – Try altering your video's audio track.
Altering the video's audio track is another workaround if you're having trouble with Plex not playing media on Chromecast. Problems with audio playback or synchronization might well be resolved.
Several films or shows have many audio tracks, the best of which will always be used. However, if your video starts with a track that your gear doesn't support—say, a Dolby 7.1 track—this could be the cause of the issue.
---
Method 7 – Disable subtitle
If you're having sync or buffering problems watching movies on your Chromecast, removing subtitles in Plex may help. PGH subtitles require transcoding to "burn-in." There are incompatibilities between certain video formats and SRT subtitles.
We think this happens when the Plex media server is unable to perform transcoding. You can prevent the error from playing by starting playback without subtitles.
---
Method 8 – Connect Chromecast Extender.
It's possible that Chromecast isn't being recognized by your network. Older models of Chromecast included an HDMI extension, however, the newest ones do not.
You may improve your Chromecast's Wi-Fi reception by moving it closer to your router using an HDMI extender if you're still using a first-gen model. If you have already connected the Chromecast to the extender, you can try connecting the extender to the TV's HDMI port to see if it solves the issue.
---
Method 9 – Restart Chromecast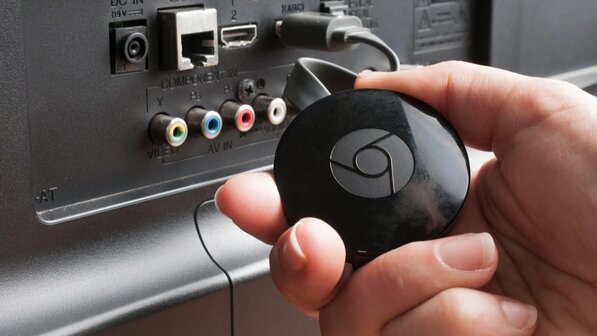 One of the things you may do if your Chromecast stops working properly is to restart it. By rebooting your Chromecast, you may be able to eliminate any temporary problems or errors that may be preventing it from functioning in the intended manner. The steps necessary to restart your Chromecast device are as follows:
Step 1- Pull the plug on the power cord that is attached to your Chromecast device.
Step 2- At a minimum, wait for ten seconds.
Step 3– You need to reconnect the power cord to your Chromecast device.
Step 4– Wait until your Chromecast device completes a restart before continuing.
---
Method 10 – Set sound format to Automatic
The users of Reddit have suggested that another remedy to the problem is to change the sound format to Automatic. If you are having problems with the sound on Plex not being able to play media on Chromecast, switching the sound format to automatic will sometimes assist to resolve the issue and get you back up and running.
The following is a rundown of the steps necessary to change the sound format on Chromecast to automatic:
Step 1– Navigate to the Display & Sound.
Step 2– After that, navigate to Advanced Sound Options.
Step 3– Check that the Format was set to "Automatic" before continuing.
---
SEE ALSO:
[Fixed] Why Do I Get PLEX: 'The Server Is Not Powerful Enough' Error?
Fix Plex TV Link Not Working (5 Ways)
[6 Ways] Fix Plex Not Working On Firestick
---
Final Words
You are now familiar with ten potential solutions to the problem of Plex being unable to play media on Chromecast.
However, in the majority of instances, not all of the ways may be required, and in other cases, simply restarting the device is all that is required to restore its normal operation.
Technical writer and avid fan of cutting-edge gadgetry, Abhishek has authored works on the subject of Android & iOS. He's a talented writer who can make almost any topic interesting while helping his viewers with tech-related guides is his passion. In his spare time, he goes camping and hiking adventures.
---
Stay connected with us for the latest updates! Follow us on Telegram and Twitter to join our vibrant community and never miss out on any exciting content."