If your Plex TV link not working you have landed on the right page.
Here, we have provided the reasons why it may happen and how to fix it.
Managing your collection is one of the most difficult tasks to complete, particularly if you are a heavy consumer of digital entertainment and subscribe to a large number of streaming services. At this point, Plex comes into play.
It is a worldwide streaming media service that enables users to stream information from their local devices or other services, regardless of which provider they want to utilize.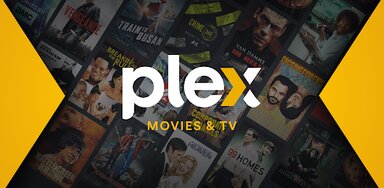 The simplicity of use and widespread support across a variety of operating systems are two of Plex's strongest selling points. It provides access to over 20,000 movies and 130 channels completely free of charge.
Having said that, the fact that it is compatible with several platforms brings up a number of problems that are not always easy to resolve.
Recently, a number of users have stated that their Plex TV connections are not working and that they are experiencing playback difficulties with random errors and slowness.
---
Why is the Plex TV link not working
Short answer: The Plex TV link doesn't work because the app is old, the plex Media Server isn't working, you're using a VPN, the internet connection isn't good, or you're using a proxy server.
If your Plex TV link isn't functioning, and you're seeking a simple solution to remedy the problem, be sure to read through this page to the very end to find out how.
Since a large number of Plex customers have reported that their TV link is not working, we have decided to provide the most comprehensive remedy possible today.
Before we get into the specifics and explore further options, let's first glance at all the potential reasons and discuss what may be behind each of them.
Make sure that your device is not running a virtual private network (VPN) or a proxy server since doing so will prevent the Plex TV link from functioning properly. Verify that you are using the most recent version of the Plex app, and also ensure that the firmware on your phone is at its most recent version.
Last but not least, check the devices page to ensure that your device is included there, and you should be good to go!
Reason 1 – Plex Media Server isn't working
If the Plex media server isn't active, you won't be able to use the Plex TV code to connect to your television since the link won't work. This is one of the key reasons why the Plex TV link doesn't work.
Before attempting to pair up once more, you need to make sure that the application is active by relaunching it.
---
Reason 2 – Outdated app
The version of the Plex is something that you ought to pay attention to. An old app that does not have all of the latest fixes applied to it and that may not be able to establish or maintain an active TV connection.
---
Reason 3 – Using Vpn
If the device you are trying to link to Plex, including your TV, already has a virtual private network (VPN), the TV code you entered won't work for that device.
---
Reason 4 – Poor connection
You might not be aware that you are experiencing problems with your internet connection right now, but it's possible. If you're having trouble getting the Plex TV link to operate, a weak internet connection might be the blame.
You may try a number of different things to see if they assist fix the issue, and one of those things is to restart your internet connection.
---
Reason 5 – Using Proxy
Along the same lines as a virtual private network (VPN), an active proxy could potentially cause interferences with the TV code of your Plex installation.
Proxy servers, in contrast to VPNs, function as gateways but may still prevent the Plex TV link from functioning properly if it was activated on either of the devices.
---
How to Fix Plex TV link/code not working
We are going to proceed under the assumption that you have Wi-Fi enabled on both of the devices. Your phone and TV will only be able to identify one another and finally connect to one another if they are both connected to the same network.
The next step in getting everything ready is to restart both of your drives and make sure that they start in a clean state so that we can use them.
Once you are finished with the preparation, it is time to move on to the first method.
Method 1 – Re-login to Plex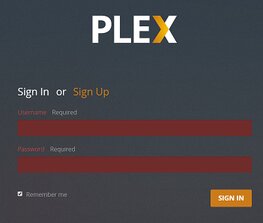 After the restart, the process of logging into the application is the first and easiest thing you can do.
It is possible that problems with your account or restricted data might interfere with the functionality of your TV code, rendering it inaccessible until you actively reload and refresh the website.
Step 1– To log back into Plex, click the gear icon that is situated in the upper-right corner of the screen and then select Log-out.
Step 2– When you are taken to the Plex login screen, input your credentials once more if you haven't checked the "remember me" box, and then log in to Plex.
---
Method 2 – Disable VPN
There might be active VPN software on your device that is generating network disruptions and issues while connecting the device to your Plex, which would explain why your Plex TV link isn't working.
When your IP address is continuously scrambled, the security of TV codes and other types of non-variable numbers is compromised.
For instance, installing VPN software on your phone or TV may cause those devices to report their location as being someplace else. It is required that you be in close proximity to the TV in order for you to be able to link with Plex utilizing a TV code.
If you do not do this, you will receive a number of errors, each of which will state that you are not close enough to your TV, despite the fact that you are standing right next to it.
You will need to unplug all of the devices that are connected to the network that you are using to pair your TV with a connection in order to deactivate any potential proxy software. To eliminate any interference, this is the safest and most effective method.
---
Method 3 – Check internet connection
When attempting to link a TV with Plex using a code, having a strong Wi-Fi and internet connection is of the utmost importance. Check that all of your devices including your smartphone and your television can get a connection from the network you're using.
If it doesn't work, you may try moving and restarting your router to see if any of them would solve the problem.
If one of your devices is linked to a different network than the other one, then your attempt to pair it with the TV code will be unsuccessful. This is because a Wi-Fi connection requires both devices to be connected to the same network.
Before continuing, check that both of your devices are connected to the same network.
---
Method 4 – Range Between Devices
You won't be able to successfully pair your device with a TV code if you are at a distance that is too great from your television. Something like this might take place if there is a problem with the hardware that makes up the scanner that is housed within your TV.
You might not be able to pair your device with Plex if it is unable to scan the device you are attempting to connect to, even if you are standing close enough to the TV for it to detect your presence.
First, make sure that ALL electronic objects that are nearby your phone and TV have been removed, then scroll up to perform a power cycle, and finally, give it another try.
However, before we jump to any conclusions, let's have a look at the other possibilities you still have available to you. The worst-case situation would be that it would turn out to be a malfunctioning scanner.
---
Method 5 – Contact customer care
You may get in touch with the official customer care for Plex and ask for assistance if your Plex TV connection is still malfunctioning after trying those steps.
It is possible that they are to blame for the entire issue, and all that is required of you is to get in touch with them. Please feel free to share what troubleshooting measures you've taken so far with us so that we can help you save time by avoiding having to repeat the same processes.
---
SEE ALSO:
[6 Ways] Fix Plex Not Working On Firestick (2022)
Plex disable video stream transcoding (Guide)
Fix Plex something went wrong playing your media conversion failed
---
FAQs
Q1- Where do I enter the Plex link code?
Visit plex.tv link in the browser of your desktop computer or mobile device and check to see that you are signed into the correct Plex account. Enter the four-character code, then click the submit button.
---
Final Words
If you now understand why the Plex TV connection is not functioning, it should be much simpler for you to fix the problem by following the procedures.
If you like this post and found it to be helpful, then you shouldn't pass up the opportunity to check out our other technology blog, where you will find many more useful answers.
Technical writer and avid fan of cutting-edge gadgetry, Abhishek has authored works on the subject of Android & iOS. He's a talented writer who can make almost any topic interesting while helping his viewers with tech-related guides is his passion. In his spare time, he goes camping and hiking adventures.
---
Stay connected with us for the latest updates! Follow us on Telegram and Twitter to join our vibrant community and never miss out on any exciting content."