If your YouTube Tv has a black screen you have landed on the right page. Here, we have provided the reasons why it may happen and how to fix it.
You can stream live TV from over 40 channels using YouTube TV, and you don't need a cable or satellite provider. This makes it a perfect platform for people who want to get rid of their cable or satellite subscriptions.
One problem that users frequently experience while using YouTube TV applications is a black screen. However, this is not something you should be concerned about because it can typically be remedied in fewer than five minutes.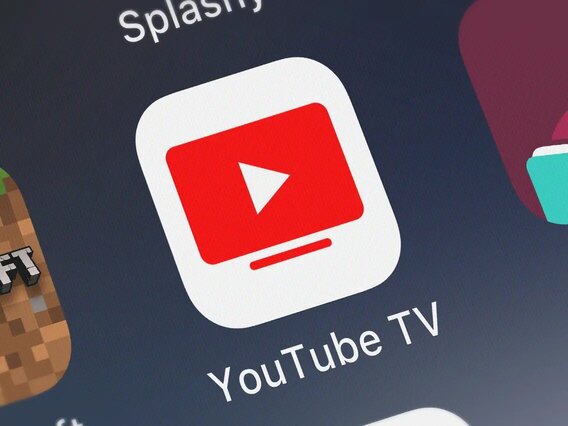 Users of the YouTube app for PC have also reported experiencing the same issue; this indicates that the issue is not exclusive to a particular model or brand of smart Tv. There are instances when all that is required is a straightforward restart.
In this post, we will discuss the potential causes of the black screen issue on smart Tv and browser when using YouTube Tv and the solutions that have shown to be the most successful.
---
What can cause a YouTube TV black screen?
Short answer: There are many things that can cause a black screen on YouTube TV. Slow Internet, Outdated Firmware, Server Down, or Ad-Blocker are the ones that stand out the most.
The shift toward purchasing smart TVs rather than conventional televisions is gaining momentum. This is due to the fact that customers are able to access a wider variety of video streaming applications on their televisions than they do on their smartphones. The YouTube TV app is one of the most widely used video streaming services, and practically every person who has a smart TV has it installed.
If you use YouTube Tv for any length of time at all, you run the risk of coming across a mistake shown by a black screen at some point over the course of your viewing experience.
These mistakes can occur at any moment, and they are typically brought on by factors that are unconnected to one another. Issues with the server, problems with the internet connection, and ad blockers that aren't working properly are some of the most prevalent culprits.
Here are several possible explanations for why you are seeing a black screen when you try to watch YouTube TV on your device.
Reason 1 – Ad-Blocker
You can prevent yourself from having to see adverts when watching videos on YouTube by using an ad blocker; however, this does not always work. If your ad blocker is malfunctioning, it may start blocking the video itself rather than just the advertisements.
---
Reason 2 – Server Down
This is probably the cause of the black screen that you are seeing on your YouTube Tv account. If YouTube's server is currently down, then the issue should be resolved within a few minutes to a few hours.
---
Reason 3 – Slow internet
Streaming applications are susceptible to issues like these if the internet connection is unreliable, sluggish, or otherwise problematic.
---
Reason 4 – Outdated firmware
The application or browser you're using may be also out of date. You may solve these issues by either restarting the browser, emptying the cache, or upgrading the browser's software.
---
How to fix YouTube TV black screen
When it comes to your situation, it is difficult to determine which aspect is to blame for the problem with the black screen on YouTube TV.
It is difficult to determine which of the several solutions will fix the problem. As a result, you need to give each of the following potential remedies a shot to successfully resolve the issue.
Method 1 – Restart the app
The issue may be caused by an error or fault in the YouTube app that you're using. It could help to restart your application. Please follow the instructions given below to successfully reboot an application:
Step 1- You may restart the YouTube app by closing it and starting it back up again.
Step 2- Now try streaming any video you like to see if this has fixed the problem.
---
Method 2 – Check the Internet connection
Another thing that has to be checked is the configuration of the internet. Make sure to check the status of your internet connection. Are you obtaining the necessary internet speed, and is it consistent?
You may avoid this by using a different streaming app to watch a show or movie, and if you run into any issues when using that app, you should verify the speed of the internet connection that you are now using.
Visit either speedtest.com or fast.com to determine how quickly your internet connection is working. A minimum internet connection speed of 3 Mbps is required for use of YouTube TV.
If the speed you're obtaining meets the requirements, you can go to the next stage. Also, if you aren't obtaining the needed speed, check your Internet equipment for problems or contact your Internet service provider (ISP).
---
Method 3 – Re-Login YouTube Account
Re-logging into their YouTube accounts has been reported as the solution to the problem by a large number of owners of Android smart TVs. This is because login into your YouTube account again might sometimes re-establish the connection to YouTube.
This should fix any transient glitches that may have caused a rupture in the system. The steps that need to be followed are as follows.
Step 1– Launch the YouTube TV app on your internet-connected television.
Step 2– Navigate to the menu in the top-left corner of the screen, and then choose the icon for your profile.
Step 3– Choose the Accounts menu option, and then pick your YouTube account from the menu that appears on the Accounts screen.
Step 4– To log out of your YouTube account, select the Sign Out option from the drop-down menu.
Step 5– Start up the YouTube TV app once more.
Step 6– To access your account again, select the Sign In option and enter your username and password.
---
Method 4 – Reset YouTube TV App
The problem with the black screen might be caused by any unanticipated conflict between the cache files and cookies used by the YouTube TV app. In addition, making certain adjustments to the app's settings and preferences can result in an issue.
As a result, the cache and temporary files are removed whenever you reset the YouTube app. In addition, the settings and preferences will go back to their original factory defaults.
The YouTube TV app, to its credit, has a reset button right within the app itself. The steps that need to be followed are as follows.
Step 1– Launch the YouTube TV app on your internet-connected television.
Step 2– You may access the menu on the left side of the screen by pressing the menu button on your remote. Choose the Settings option from the menu.
Step 3– On the Settings screen, scroll down until you reach the option labeled "Reset," and then choose it.
Step 4- For the app to be reset, you will need to pick the Reset option a total of two times.
---
Method 5 – Restart the browser
If you are having problems while streaming videos from YouTube on your desktop computer, you should try restarting the browser.
Step 1– To reload your browser, simply close it using the X in the upper right corner and then open it again.
Step 2- You may test if the problem still exists by going to YouTube and playing any video.
---
Method 6- Restart the device
If restarting the app or browser doesn't help, you should try restarting your device to see if it resolves the issue. Rebooting the device is hailed as a quick cure for these kinds of problems by a significant number of consumers.
In addition, restarting the device clears the random-access memory (RAM), closes any programs that were operating in the background, and eliminates any transient problems or glitches that were the source of the problem on your device.
Step 1- Hold down the button labeled "Power" that is located on your gadget (Android TV, Smartphone, Tablet).
Step 2– Now, please wait the allotted time of thirty seconds before turning on your device.
Step 3- After that, launch YouTube on your device and check to see if the problem has been resolved or still exists.
---
Method 7 – Disable ad-blocker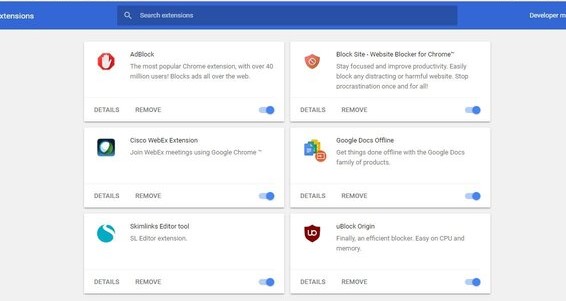 Are you seeing a black screen when you try to stream YouTube TV on your desktop browser? If you are still seeing a black screen. If you are using any kind of ad blocker, you should attempt to disable it for a little period.
On Chrome:
Step 1- Simply navigate to the Manage extensions menu by selecting the Extensions icon.
Step 2– Find the adblocking extension and turn it off.
---
Method 8 – Reinstall YouTube TV App
If logging out and back in again doesn't fix anything, you'll have to reinstall the YouTube TV app. If the YouTube TV app is pre-installed on your smart TV, you will be unable to remove it. In its place, you may simply delete the update and download the most recent version of the software.
---
SEE ALSO:
[8 Ways] Fix YouTube TV not working on Roku (2022)
[Fixed] Why are all my channels locked on YouTube TV?
[Fixed] Why does Youtube TV say unlock to watch
---
FAQs
Q1- How do you fix it when there's no sound on YouTube Tv?
If you are unable to hear anything when watching a video on YouTube Tv, check sure that the Mute key has not been pressed on your keyboard, crank up the volume on both your device and your browser, and then click the speaker icon to unmute the video.
---
Q2- How do you fix it when YouTube Tv isn't loading?
You can address the problem when videos on YouTube TV won't load by refreshing the YouTube page. If this does not work, head over to Settings and reduce the video quality.
---
Final Words
If nothing seems to work for you, express your concern by making a post in the community and asking a member of the community to assist you. Alternatively, you might try contacting the YouTube TV team to see if they can assist you in finding a solution to the problem.
Technical writer and avid fan of cutting-edge gadgetry, Abhishek has authored works on the subject of Android & iOS. He's a talented writer who can make almost any topic interesting while helping his viewers with tech-related guides is his passion. In his spare time, he goes camping and hiking adventures.