Hulu has joined the big leagues after Disney has bought majority of its stakes. Hulu is now a part of the premium content providers like Apple TV+, Disney+, Netflix, Prime Video, Paramount+, HBO Max and several other Over-the-top (OTT) content providers.
With various original movies like Palm Springs, Fresh and original series like The Handmaid's Tale, Only Murders in the Building, no wonder Hulu has become an important player in the content providers' team. It also gives its subscribers various live TV content.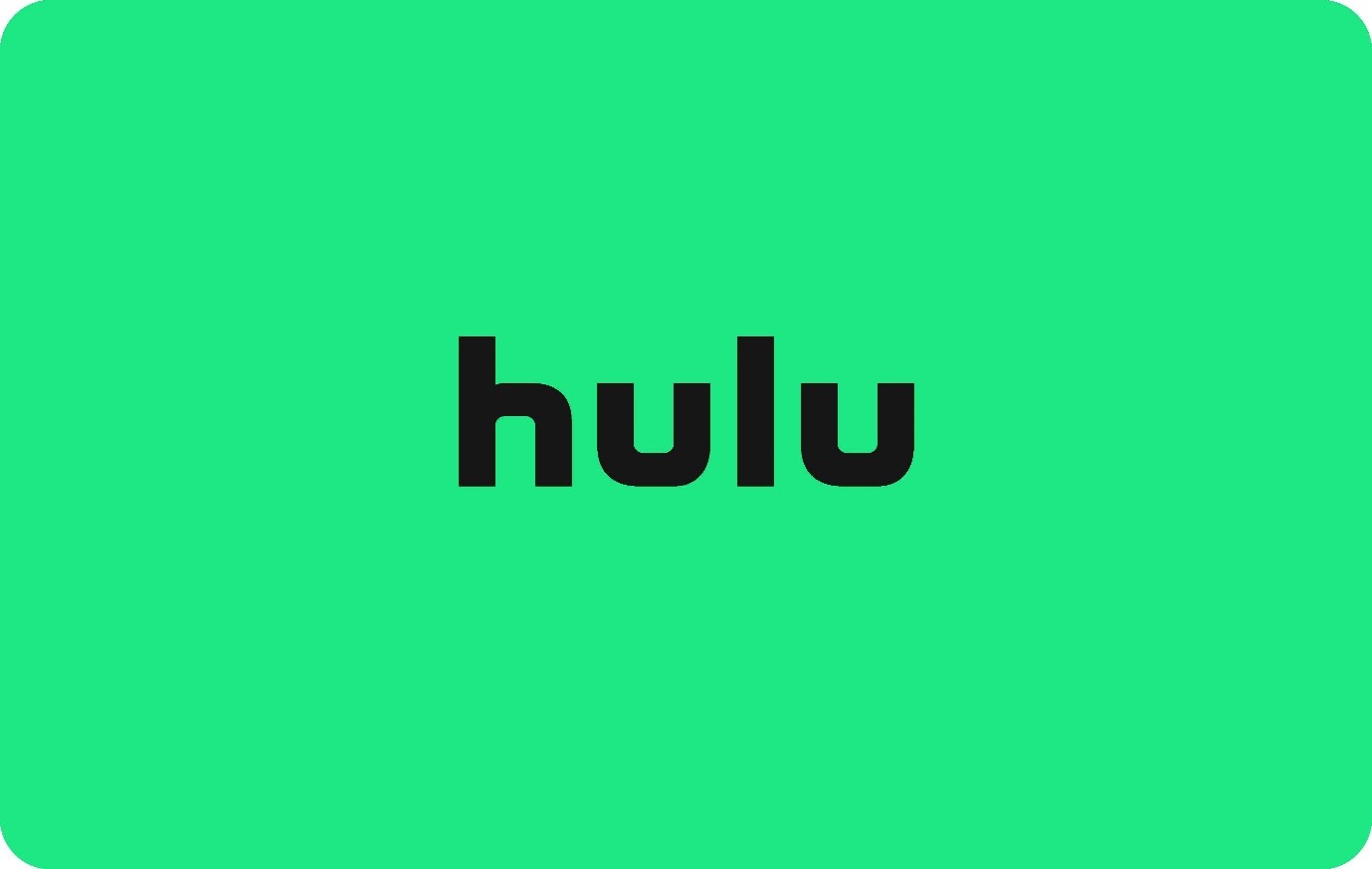 ---
What does it mean when it says, "Hulu was unable to start please exit and try again"?
Usually, this error message is displayed when there is a problem loading the application software on the device in question.Other cases might be due to the build-up of cache on the device, network outages and they also might be due to the bugs in the application which are fixed in the updates (which are rolled out pretty frequently).
Applications and devices have some bugs (functional errors). These can be fixed by following some simple techniques. Check out the few methods listed below and see what works for you.
---
How to fix "Hulu was unable to start please exit and try again"?
Several things cause this error message to pop up on your device. The methods to make it disappear are mentioned below.
Step 1 – Check the internet connectivity
This step is very commonplace, but a lot of issues in applications are due to a slow network.
Check that you Wi-Fi or cellular data is on.
If you are using Wi-Fi, ensure that the Wi-Fi symbol does not have an exclamation mark beside it, try to check your Wi-Fi connection and turn the router OFF and ON again. If that does not solve it, please contact your Internet Service Provider (ISP).
If you are using cellular data, make sure it is on and displaying two arrows blinking in the opposite direction, with a H+, 2G, 3G or 4G beside it.
---
Step 2 – Restart the modem/router
Sometimes, a simple turning off and turning on a device can rid it of the bugs/functional errors.
Turn OFF your modem/router. Most modern Wi-Fi setups do not contain a modem, just a router. Remove the LAN wire from the router and plug it in before switching it ON.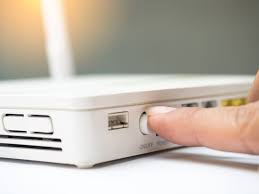 ---
Step 3 – Remove device from account
Go to your account on the Hulu website and remove the device or in other words, deactivate the device. And add the device again. Now, open the application and the issue should be gone.
---
Step 4 – Clear cache
Cache build-up is another reason of several application crashes and errors. In simple terms, cache is the data stored from previous sessions of the users to make future requests faster.
Cache is useful when processing requests, but it causes a load on the device you are using it. Because there many apps on our device and every one of it uses cache. Frequently clearing it keeps your device smoother.
Go to settings. Select applications. Search for Hulu and clear the cache in the app settings. Now reopen the app and try logging in using your account details.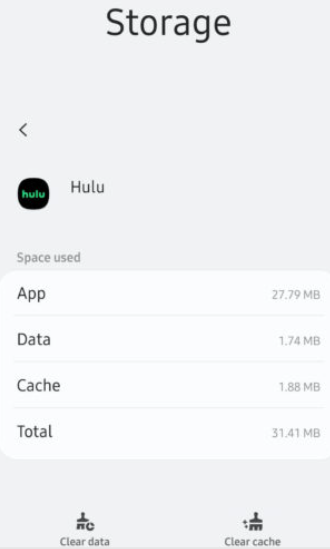 ---
Step 5 – Uninstall and Reinstall
This step might seem a little out of ordinary. But there might be various instance of bugs coming into place while the installation is being done.
So, uninstall Hulu application wait for a few heartbeats and then install it again. Try opening it and the issue will be solved.
---
Step 6 – Restart the device
Restarting a device will definitely remove the unnecessary bugs in the system. It is healthy for the device, if a user restarts the device once every day.
Hold the power button on the phone until it shows a pop up and then select the restart option.
Run the application a few moments after it is turned ON.
---
Step 7 – Update the device
Always keep your device up to date with latest versions of the software available on the internet. Apps generally do not work on older versions of android or windows or iOS or Mac.
Check for the latest software updates in the settings of your device.
---
Step 8 – Update the application
Similar to the device updates, we should always keep an eye out for application updates. These are crucial for hassle-free viewing of the content on Hulu application.
Go to the Play Store or Windows Store or App Store and check if there are any latest updates available for the Hulu application and download it.
---
Step 9 – Check the Hulu sever status
There are tons of applications and websites with servers registered. But, at any given moment all of them seldom function. Several servers go out of service for a while.
Servers are the heart of any website/application because they handles requests and replies. If it is down, none of the services it offers will work. Servers might be down due to a lot of traffic (user requests) or regular maintenance.
So if you think there is no problem with your device or internet, try checking the Hulu server status on https://downdetector.com.
If the server is down, wait for a few minutes (very rarely hours) and check the application.
If the server is up and running, try the other methods to get rid of the issue.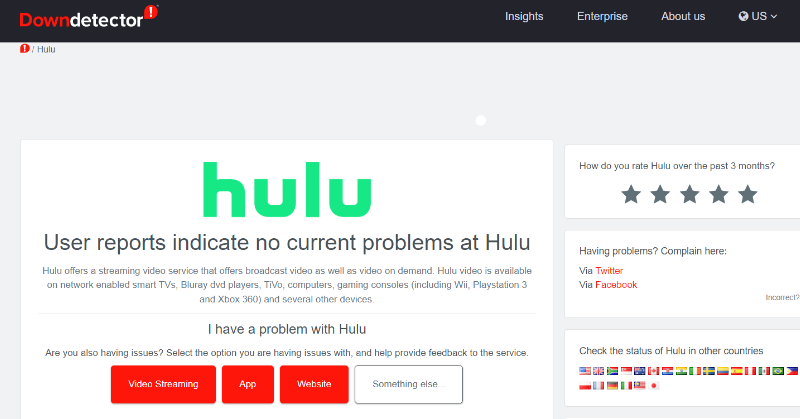 ---
Step 10 – VPN
Hulu is currently serving its content in US of A and some parts of Japan. So, if you are a resident of America or Japan and you are trying to log in to Hulu using a VPN, it won't work.
This is mainly because Hulu frequently blocks free and paid VPNs. Other countries can use VPNs and foreign pin codes to access Hulu, but it goes against Hulu's Terms of Service at times. Please check and use a proper VPN.
If you are from USA or Japan, turn off your VPN and try opening the application.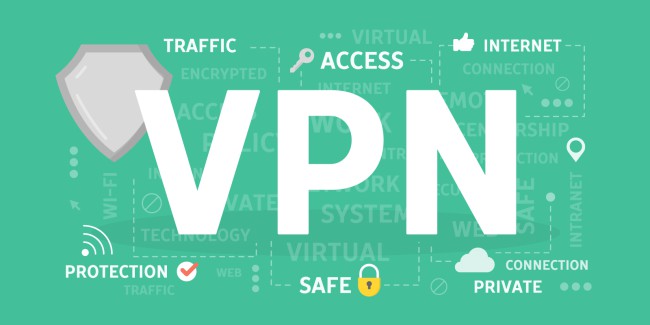 ---
Step 11 – Contact Support
If all else fails or if you need a person to assist you through the process of getting rid of the issue, contact Hulu Help Center (https://help.hulu.com/s/).
You can find answers to your queries in the Hulu subscriber community, from people who might have faced similar problems.
Message the Hulu Chat Bot, which will ask you a few automated questions to common problems faced by users, until a customer service executive is connected to take up your query.
Or you can directly Get in Touch with the customer support, and explain your issue clearly. They will give you hands-on support, solving your problem in a flash.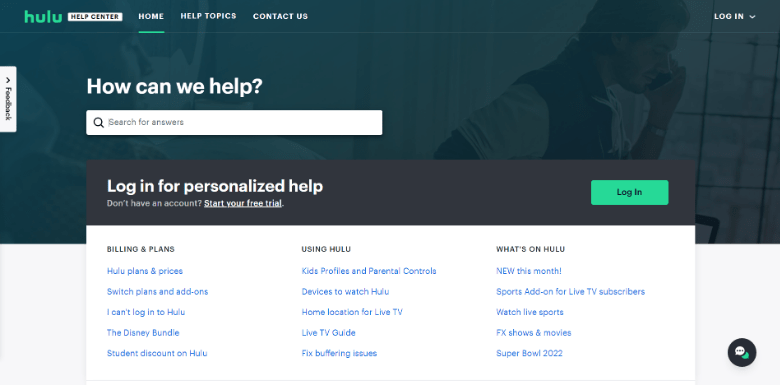 ---
FAQs
Q1. Why do I get this error frequently?
The build-up of cache might be the major cause. Restart your device every day. Clear cache in the application settings.
Q2.  I use my VPN to access a few shows from other countries on Netflix. But it does not work with Hulu. Why?
If you are from USA or Japan, Hulu blocks VPNs. Hulu regularly checks various paid and free VPNs and blocks them. So, use the application normally.
 Q3. The Hulu application works perfectly when I use it with Wi-Fi. But it does not work properly when I use cellular data. What is the reason for this? Can cellular data be used to watch Hulu?
Yes, it is more than okay. Check that your cellular data is fast enough to run the TV shows or movies smoothly. If you have a slower network, try upgrading the network to a larger bandwidth and speed.
---
Final Words
Hulu has been there for people when they wanted to watch something interesting or entertaining. It might irritate us when we get an error while watching something we enjoy.
The above mentioned solutions should clear the "Hulu was unable to start please try again" error. Read the list and find what works for you.
Hope that you have found the fix you were trying to find. Further, if you have any queries leave them in the comments. Thank you.
---
Further Reading:
[FIXED] "Your account does not have access to the HULU application"
[Solved] Why can't I watch Hulu on my laptop?
Why is HBO Max different on Hulu?
How to Fix Hulu videos not playing?
What does dub and sub mean on Hulu?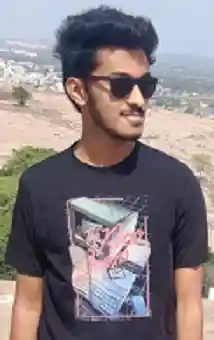 Sri Sahith is a B.Tech graduate specializing in Electronics and Communication. He writes articles by ensuring attention to detail. Any kind of technical revelation or news is his jam. Writing and technology are the things he is most passionate about and you can see it in his articles. Also, he loves to read books and talk about them for hours together.
---
Stay connected with us for the latest updates! Follow us on Telegram and Twitter to join our vibrant community and never miss out on any exciting content."