Instagram is your go-to destination for staying connected with your loved ones.
However, many times you may need to view comments on this social networking platform without using your account. Further, you may look to view Instagram without others knowing.
If yes, then read on as we try to explore the possible methods to view comments on Instagram without an account.
---
Can you see comments from private Instagram accounts?
Short Answer: You can see the comments from a private Instagram account only if you follow that account. The private account feature ensures that every post shared by the account is viewable to followers only.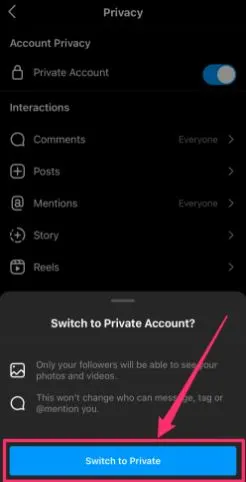 It is easy to see comments from private Instagram accounts by following them. All you need to do is send a follow request to the account and wait until it get accepted. Once you're in the following list of private account, you can view their comments, posts, and other activities.
---
How to view comments on Instagram without an account?
You may not get all the benefits of using Instagram like a registered user, however, you can view comments on Instagram without an account.
Hence, you're in a ghost mode where you can see comments on all public posts, roam along the public profiles, and view their other content easily. However, you can't write a comment without an account.
It is an easy process as all you need to do is open your web browser and enter the Instagram post link whose comments you wish to view. If the post is public, you can scroll down to view all comments. And all this without registering on Instagram!
Are you planning to restrict someone on Instagram? Know if we restrict someone on Instagram, will they know here?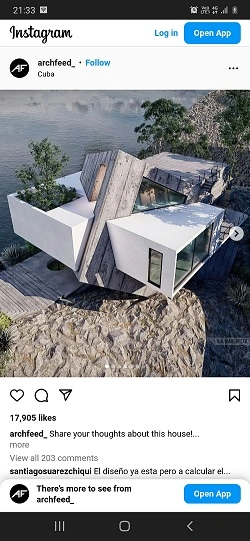 ---
How to view Instagram without them knowing?
It is easy to view the Instagram account of a person without them knowing. Instagram doesn't offer profile views and hence you can silently view any profile before being noticed.
Coming to the Instagram stories, you can also view them without them knowing using the following methods:
Method 1: Half-swipe method
If you're following a person, whose Instagram story you want to view without them knowing, you can go for the half-swipe method. The steps to use this technique are:
Step 1: Let the account's story appear on your feed.
Step 2: Click on the Instagram story of the profile appearing before and after this account's story.
Step 3: Tap on the story to pause it and then slowly slide your finger toward the account's story you wish to view.
---
Method 2: Airplane mode
Have you tried to use airplane mode while viewing someone's Instagram story secretly? The steps for the same are:
Step 1: Open Instagram on your device.
Step 2: Go to the account's profile and then load the story.
Step 3: Put your device in airplane mode and then return to the story page. It will be loaded now. It doesn't get accounted as a story view by Instagram.
---
Method 3: Using third-party apps
Last but not least, several third-party apps available in the market allow easy Instagram story views. You can enter the Instagram username of the person and can access the account's story. However, the only condition is that you shouldn't be blocked by the account on Instagram.
---
Method 4: Using a secondary Instagram account
Next, you can use a secondary Instagram account to view the Instagram story without them knowing. The condition here is that you can view stories from public accounts only. You must get added to the followers list of the account if you want to view stories of private accounts.
Thanks to the advanced security and privacy features of Instagram, you can block any account. Learn if you block someone on Instagram, can they still see Dms you've sent them.
---
SEE ALSO:
---
Summing up
Hence, it is easy to understand the method to view comments without using an account on the Instagram platform. Further, you can learn how to view Instagram without them knowing using different methods.
Do let us know about your views on this guide in the comments section!
An active wordsmith delivering high-quality technical content on AndroidNature.com. She loves to keep herself updated with consistent reading. A strong believer of consistent learning, she loves to read about technology, news, and current affairs.