If your DirecTV SWM is broken, it is because you have most likely lost satellite connection on some but not on all of your gadgets, or your connection might be spotty at best.
Problems with your DirecTV SWM? Relax and read on for a comprehensive guide on setting up and utilizing the SWM with DirecTV, covering everything from the basics to advanced techniques.
The SWM was developed to address the many problems that arise when DirecTV is installed using the existing home wiring.
The SWM-8 makes it possible to route the signal much like a typical cable TV installation, with only a single line going from a dish or multi-switch through outside walls to individual rooms.
This implies that the cable from the exterior dish may be connected directly to the home's wiring system.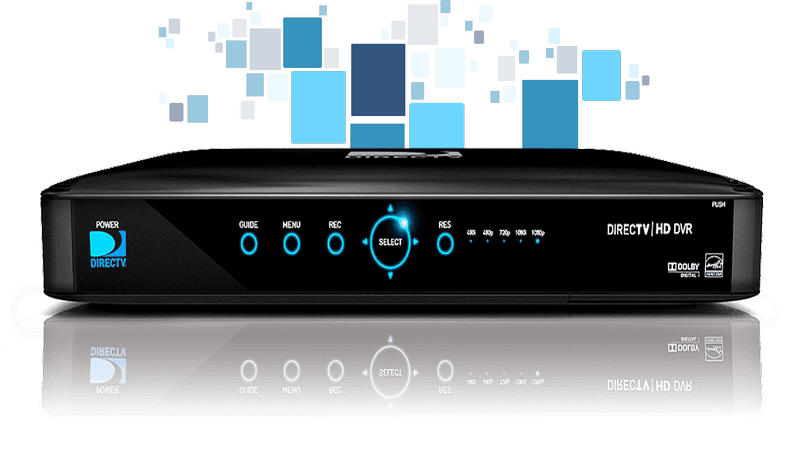 ---
How to tell if DirecTV SWM is bad
If your DirecTV SWM is malfunctioning, you may not have satellite signal on all of your devices or on all of your satellites, or your signal may cut in and out.
Here is a list of items to double-check and some suggestions for fixing the SWM if it isn't functioning correctly.
Method 1: Restart receiver
You may examine whether the receiver's issue can be fixed by just restarting it.
---
Method 2: Power up receivers one at a time
Don't power on all of your receivers simultaneously. Conflicts may arise when many satellite receivers try to gain their "SWM assignment" at once.
So, power off everything and try turning them back on one by one to see if it helps.
---
Method 3: Switch to 5LNB or 3LNB
If your receiver allows you to manually find satellites instead of automatically, you should do so by switching to either 5LNB or 3LNB, depending on your needs.
It's not an option for the vast majority of receivers.
---
Method 4: Disconnect BBCs
Disconnect any B-Band converters (BBCs) from the receivers.
Since the functionality of the B-Band converter is now included in the SWM, the B-Band converters are not only unnecessary but also problematic.
---
Method 5: Go to Satellite Settings
You may switch between available satellites and transponders in the receiver's satellite settings menu.
One of the satellites in a rotation (101, 110, 119, etc.) should be SWM.
If you do not see SWM as an option, either your device is not SWM-compatible or there is an issue with your connection to the SWM.
It could also be a malfunctioning equipment.
---
Method 6: Check layout
In most instances, all four outputs from the 3LNB or 5LNB dish must be linked to the SWM port directly.
This isn't the only possible layout, but it is the simplest and hence the one you should use as a foundation.
---
Method 7: Check Compatibility
The SWM is compatible with the 5LNB AT9 and AU9 dishes.
Older single, dual, or triple LNB dishes will still function with the SWM, but their receivers will not.
---
Method 8: Must use power inserter
Some form of power inserter must be utilized with a SWM. Lacking reliable electricity, it is useless.
---
Method 9: Check Legacy ports
Remember that each wire from the legacy ports only supports one tuner, much like all of the older dishes and multi switches.
A legacy DVR requires two runs, one from each legacy port, in order to be connected.
---
SEE ALSO:
DirecTV stream buffering issues: Fixed (8 Ways)
(2022)Why Is My DirecTV Receiver Box Not Working [Fixed]
---
How Do I Fix SWM Connection Loss On DirecTV?
Please refer to the instructions below to restore your DirecTV service.
Step 1: Link dish to SWM
Start by linking the dish to the SWM. Connect the 4 outputs of the 5LNB dish to the 1-4 inputs of your SWM8.
If you simply have the SWM connected to your 5LNB dish, then it doesn't matter which wire from the 5LNB goes into which input on the SWM.
However, the dish's four outputs need to be wired into the SWM's quadrants.
---
Step 2: Hook up SWM to power supply
Hook up the SWM to the PI-28 (or PI-29) power supply.
Only authorised DirecTV power adapters are recommended. If you have a power supply (often called a power inserter), it will have two coaxial cable connectors, one labeled SWM and the other IRD.
Plug the SWM's red power connection into the power supply's red SWM connector (SWM1 port). Do not buy a PI-21 (21V power supply) with a SWM8 multi switch.
The PI21 is only compatible with the SWM ODU (dish with integrated SWM) and not the SWM8 multi switch due to its lack of power and dependability.
---
Step 3: Connect receiver to audio system
Connect your receiver to your audio system(s)
If we assume there is just one intended receiver then, connect the power supply's IRD output to a SWM-compatible receiver if that's all you need to do.
Connecting more than one line to the DVR's SWM port (or FTM), usually the satellite 1 input (HR20, HR24, HR34, or R16–R23), might cause interference.
Method 2:

For 2 receivers
If you need to link up two receivers, you may do one of these things:
You may either connect one receiver as indicated above; connect a DirectTV-approved 1×2 SWM splitter to the IRD port of your power inserter or connect one output of the splitter to each receiver.
Method 3:

For 3 receivers
If you need to connect more than two receivers, you may either utilize a 1×4 SWM splitter or connect the extra receiver through the 1×2 splitter's SWM2 connector.
Method 4:

For 4 receivers
It's almost the same but use two 1×2 splitters (one connected to the SWM2 output, the other connected to the IRD output of the SWM) or use one 1×4 splitter.
NOTE: If you are not using the SWM2 port, be sure to keep the metal cap (terminator) connected.
Method 5:

Additional receivers
Two 1×4 splitters or a 1×8 splitter may be used to distribute the signal, but keep in mind that a single SWM8 can only manage a maximum of eight satellite tuners in total.
If you have more than eight devices, such as five DVRs, you will need additional SWMs.
---
Step 4: Turn on the receiver
Now, turn on the receiver(s). You shouldn't turn on numerous receivers at the same time.
Instead, turn them on individually, waiting for one to finish receiving satellite signal before turning on the next.
Note : No coaxial wire plugged
Make sure there is no coaxial wire plugged into the DVR's satellite 2 input. The SAT1 port (whether it be designated as FTM or SWM) is utilised only when a SWM is installed.
---
SEE ALSO: 
No Sound on DirecTV : Solutions
Fix DirecTV 771 signal loss on some channels [7 Ways]
---
What Does It Mean When DirecTV Says Cannot Detect SWM?
In most cases when DirecTV reports an identification failure for SWM (Single Wire Multiswitch), insufficient power is at blame.
If the signal from a DirecTV satellite dish needed to be divided up so that it could be received by several tuners, then specialized gear was required.
This piece of kit is the DirecTV SWM. SWMs or Single-wire multi-switches are simply switching devices that may be used to operate numerous DirecTV satellite tuner or receivers concurrently.
They have trouble establishing a connection with the satellite tuner or receivers if they can't recognize SWM. Thus, making it a concern of power loss.
---
In such a case, the following has to be done:
Step 1: Cables rust-free
To begin, you have to ensure that none of the connections for the cable are rusted and that all of the dirt has been wiped off of them.
Step 2: Tighten them
Next, tighten the cable so there is no slack.
Step 3: Restart SWM
To restart the SWM, simply disconnect it and plug it back in after you've done so.
Step 4: Check for any damages
If the issue persists, it is probable that a damaged wire is at blame.
Step 5: Find the damaged wire
Detach each cable one at a time until the problematic cable has been found.
Step 6: Replace it
Replace the cable that's broken in order to solve the problem.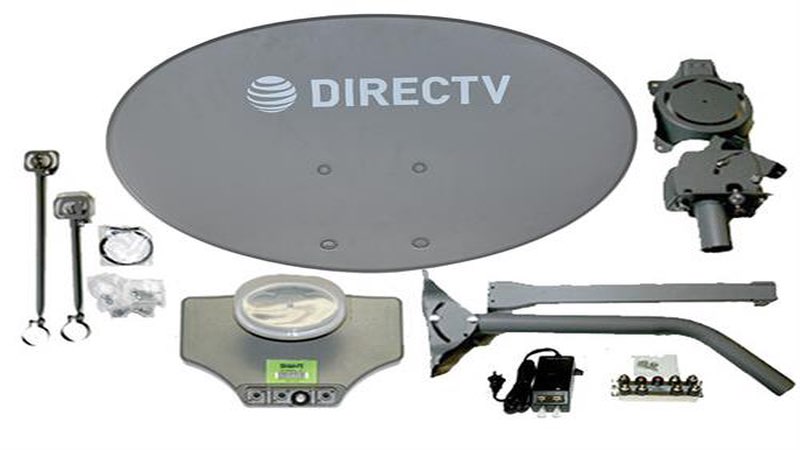 ---
SEE ALSO:
(6 Ways) Fix DirecTV app not working on Samsung tv
---
How Do I Reset My DirecTV SWM
Resetting your DirecTV SWM system can look scary if it is your first time. But getting it right this time will go a long way for later!
Many combinations of setups can work in this case, but the following combination will be by far the easiest for understanding:
Step 1: Dish to power inserter
You will notice a cable coming from your dish. This needs to be connected to the power inserter.
The signal from the SWM is sent into the power inserter through this cable, and from there it is distributed to the receivers via the splitters.
The power inserter has a low-voltage output like this.
---
Step 2: Connect the splitter to the outlet
You have to further connect the power inserter to the splitter. The splitter is the one which has 2 wires branching out from it.
---
Step 3: Connect a splitter end to the DVR
The splitter will have 2 wires jutting out from its ends which now need to be connected to separate ends.
One end has to be connected to the DVR.
---
Step 4: Connect the video bridge
After connecting one end to the DVR, the other has to go to the video bridge.
This should complete the full circuit for your DirecTV SWM to switch back on.
Note that one output from a SWM dish is equivalent to the SWM1 port on a SWM8 multi-switch. Connecting a SWM dish, therefore, is the same as connecting a SWM8 via the SWM1 port.
---
FAQs
1. How near does the power supply has to be to the SWM?
Indoor installation is required for the DirecTV-branded power supply.
On the other hand, the SWM8 is okay to be equally at home in either a backyard or a living room.
This allows the SWM to be placed at the dish (outdoors) and the power supply to be placed in a centralized closet or at a receiver (where electricity is present).
 2. How come my dish won't sync up with the SWM?
It's a probability that your tools are broken.
All four outputs of the 3LNB or 5LNB dish must be connected directly to the SWM port. This isn't the only possible layout, but it is the simplest and hence the one you should use as a foundation.
3. When you reset DirecTV, how long does it take until you can use it again?
After 12 hours of running on a double reboot, your DirecTV equipment should be at peak performance.
---
Conclusion
To sum up, we tried to give detailed explanations on all possible problems users were facing with their DirecTV SWM.
It could be ranging from understanding its basics, installing the setup, connection errors and detection issues and their counter backs or even resetting the entire system!
Hope this helps you out!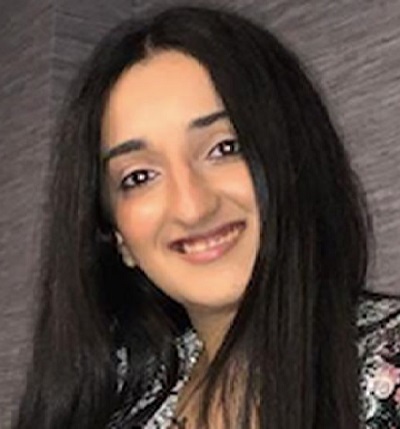 An aspiring psychologist, Bhavya is in love with technology, sports, and social media. Writing is her passion and solving people's queries through her guides on AndroidNature is her hobby!