Why is the light at the bottom of your TCL TV blinking? How to Fix TCL TV not turning on light blinking? Read this article to know about it.
TCL (Telephone Communications Limited) Technology is an electronics company headquartered in China. It manufactures electronic appliances for commercial and domestic purposes.
The main products it produces are TVs, air conditioners, laundry or washing machines and smartphones. Also, it also manufactures Roku TV models too. It had control over a few BlackBerry mobiles at one point in time too.
These days these UHD TVs are extremely popular and commonplace too. TCL has wide range of TVs which are smart and have 4K screens as well. Also, as you know price begets quality. Higher the price the better are the features of your TV.
The article below gives you an idea on why the light at the bottom blinks and how to fix it.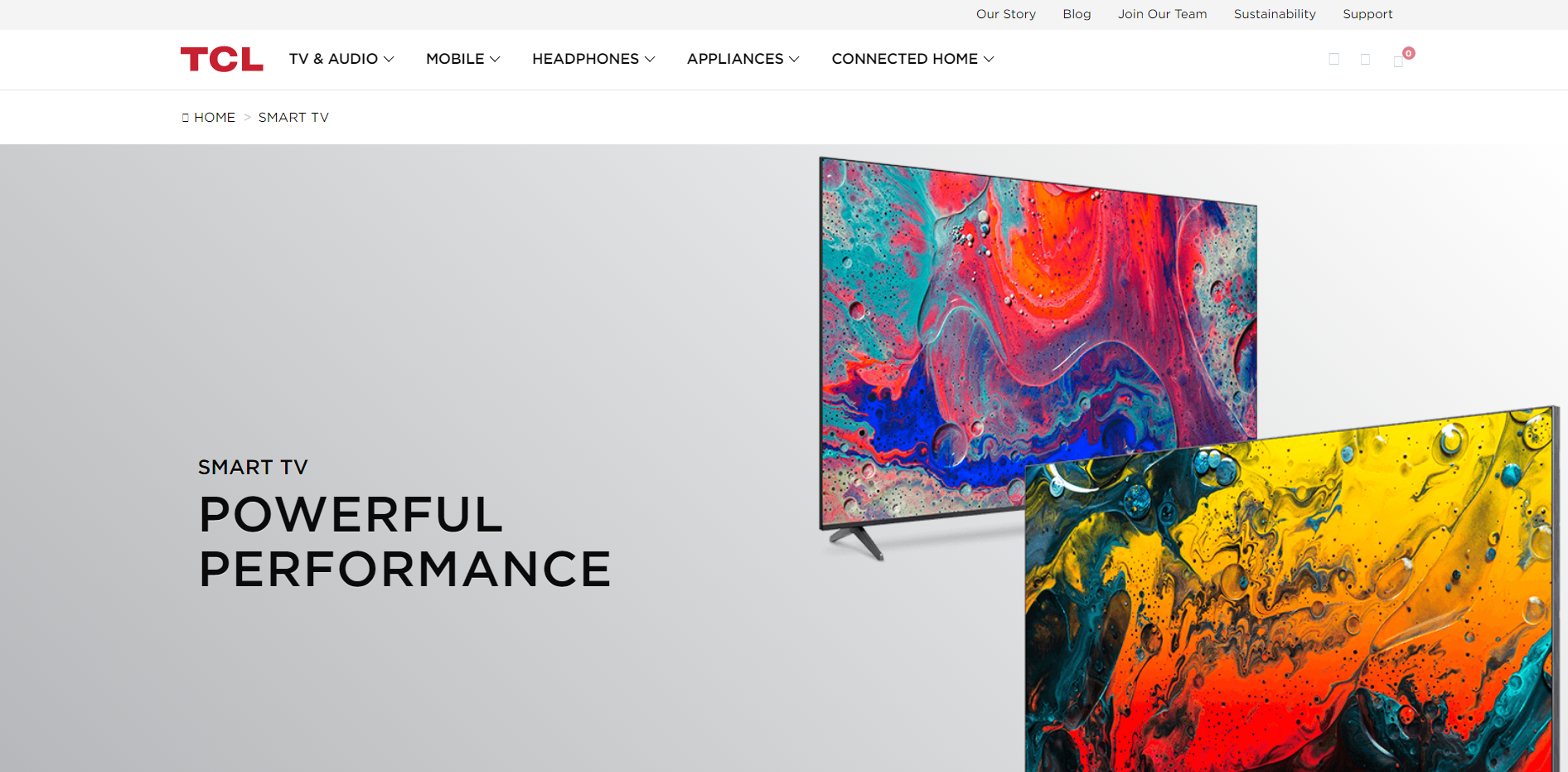 ---
Why is the light at the bottom of my TCL TV blinking?
If the light at the bottom of your TCL TV blinking it is an issue with your TV's hardware. You can try to reset the TV by finding and clicking the reset pin.
Also, it might not only be the only reason for blinking. One other issue could be an issue with the LED. A replacement of the LED can be found at a nearby electronics store, you can fix it by yourself. It is better to call or contact a customer support representative of TCL and let them fix the LED.
---
How to fix TCL TV not turning on light blinking?
The steps listed below will help you deal with the problem and make it go away.
Step 1 – Reset your TV
There is a reset pin on your TV. Some models have a label to let you discern it among the various pins behind or on the side of the TV or to the front at sometimes. Or some just have the pin without any label. So, you need to locate that Reset pin and use a pen or any other sharp device to reach the button. You can click the button as many times until the blinking stops.
---
Step 2 – Restart your TCL TV
Same as mobile phones, restarting any smart device will get rid of bugs or functional errors.
Find the power button on your TV and press it to turn it off.
Now, wait for 15 seconds to 1 minute, just as an err on the side of caution.
Then, turn it OFF.
Another method is to remove the plug from the socket.
Remove the TV plug from the socket.
Wait for a few minutes and then plug it back in.
---
Step 3 – Fixing issue with the light on the TV
Sometimes, your issue might not be with the TV but the LED itself. LED might become faulty after a period of time. So, you need to find an alternative for the LED in a nearby electronic store.
You can take apart the TV by removing the screws in the back and finding the LED and replacing it with a newer one.
It is recommended to contact TCL TV support for replacing the LED rather than doing it on your own. If something goes wrong when you try to fix the LED, you might lose the TV itself.
---
Step 4 – Contact TCL support
TCL support is the last option, if you think none of the conventional methods seem to be working. The customer support representatives have a lot of experience with the issues faced by users.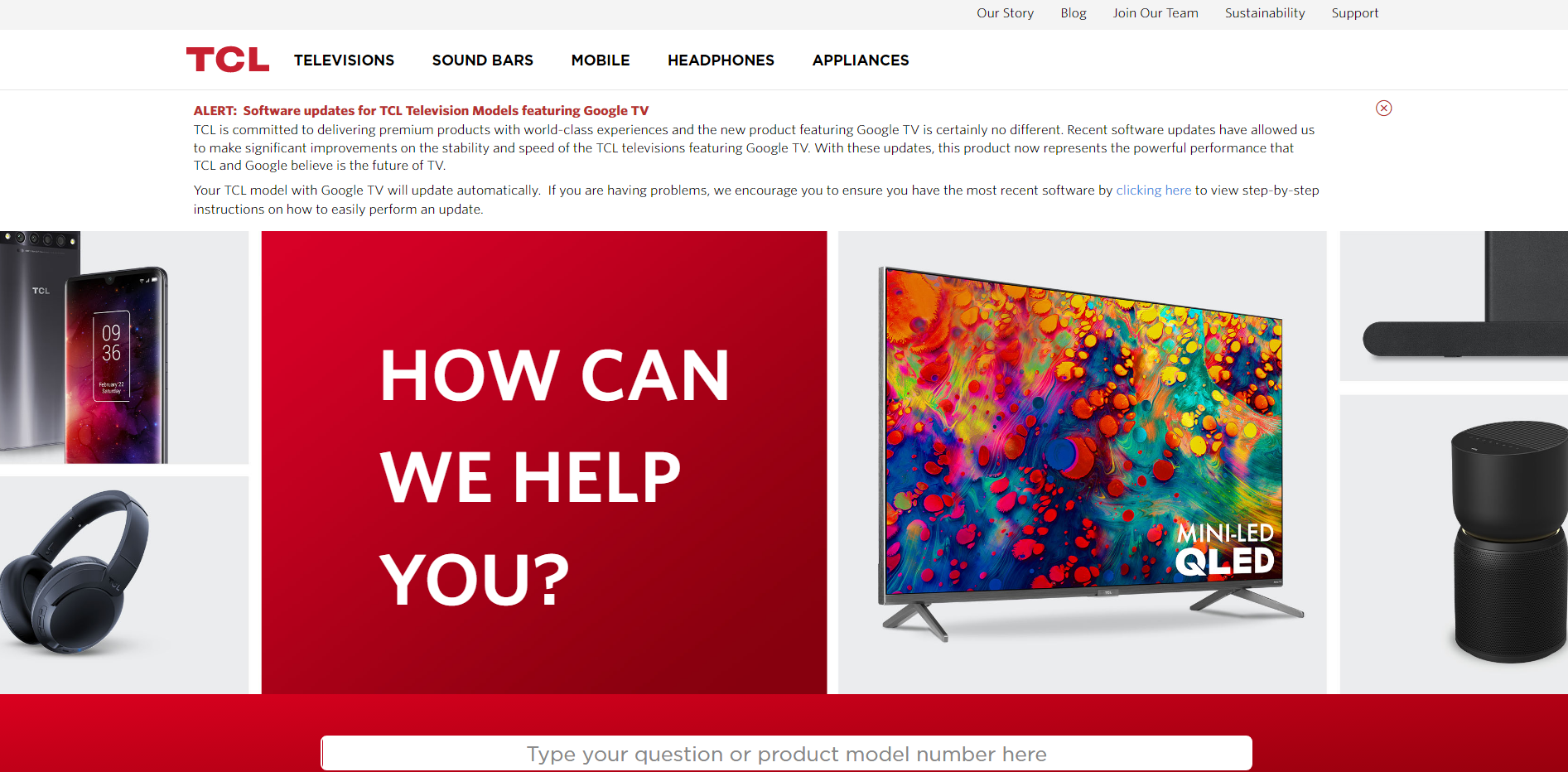 As you can see in the picture above, you can type in a question related to your problem. Or you can type in your TV's model number so as to get a personalized help from the customer support. You can also find a number in their website to contact them. In addition to that you can find an email address to inform about the details of your issue. Finally, you even have some topics which cover a few frequently asked questions.
---
FAQs
Q1. Why is my TCL TV turned on but the light is always blinking and why I am unable to watch anything?
If the TV is turning ON but you are unable to watch anything it might be due to any loose connections or unstable network to your TV. Check your cable connections on the ports side and also check whether the cable is working with your network provider too.
Q2. I have used my remote to turn ON the TV, the TV gets turned on but the light does not seem to work. What is the issue here?
The problem seems to be with the backlight or LED in built into your TV. It is recommended to change the light by yourself or call a customer support representative to help you and make sure that everything is done in a  perfect way.
Q3. I am not able to find the RESET pin on my TCL TV. There are no labels for the ports here, how to identify it?
RESET pin is the smallest port with a hole, where you need a sharp object like a pen or a needle to reach it. Resetting will remove all the existing data from your TV and you need to begin the setup again. So, only reset your device if you see no other path to fix the issue.
---
SEE ALSO: [5 ways] How to Fix TCL tv black screen of death?
---
Final Words
This article gives us a little introduction to TCL Technology and its devices. Then, we get to know the reason as to why the light for the TV keeps on blinking. The reason here is due to a hardware issue like a problem with the backlight or LED itself.
The methods to fix this issue are to reset your TV, restart your TV, replacing the light by yourself or calling a customer support representative. Finally, you can call customer service and explain them the issue and they will help you solve the problem in no time.
Also, we have a few frequently asked questions in the end. If you have any queries related to TCL or any other technical issue, you can leave your queries in the comments section down below.
Thank you!
---
Further Reading:
How to Change TCL TV Audio Output Settings
TCL TV on Button: TCL Roku TV Power Button Location
How to Fix TCL TV buzzing noise, crackling, popping sound
[4 ways] How to turn on TCL Roku TV without remote?
How to fix TCL Roku TV airplay not working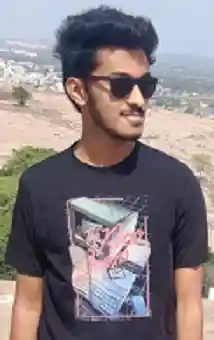 Sri Sahith is a B.Tech graduate specializing in Electronics and Communication. He writes articles by ensuring attention to detail. Any kind of technical revelation or news is his jam. Writing and technology are the things he is most passionate about and you can see it in his articles. Also, he loves to read books and talk about them for hours together.
---
Stay connected with us for the latest updates! Follow us on Telegram and Twitter to join our vibrant community and never miss out on any exciting content."