TCL Roku smart TVs have the best combination of technology, design, and quality. In many ways, TCL products have managed an outstanding record of user-friendly products.
Today, we are going to discuss the TCL Roku TV power button. As a matter of fact, many TCL users are unaware of the existence of a 'Power button' on the TCL TV. Yes, it exists!
And in the event of misplacing the TV remote, one definitely needs to know an alternate option for powering on your TV. So it is important to understand the location of the power button.
---
Where is the TCL Roku TV power button?
The location of the TCL Roku TV power button is exactly under the logo of the TV. It is between the volume buttons. The button to the right of the power button increases the volume, while the one on the left decreases it.
However, the location of power buttons may vary depending on the model. For some models of TCL TV, the power button is situated on the right side of the back of the TV. Now, why would the TCL TV come with hidden power buttons? It is not a crime to present one's products focusing on the latest trend of minimalism.
Of course, the majority of the users would never prefer big round buttons right in front of a smart TV. Perhaps, they might even prefer a touch sensor that can turn on the TV, noiselessly.
Either way, the location of power buttons has indeed disappeared in every model that began appearing in the market in recent years.
So what we have now, are the aesthetic models that appear more intelligent and attractive for customers.
---
How to turn on TCL Roku TV without a remote?
A smart TV is not completely protected from technical faults in connections or damages in any of its parts.
For instance, when the remote sensors stop working, a smart TV stops seeming 'smart' unless you had normal, down-to-earth, manual controls. So occasionally we are forced to use the same old methods of operation.
Now, most of the users haven't yet uncovered the use of a smart TV when linked with a gadget. The efficiency of linking your smartphone to your TV is the coolest advantage that comes with this technology.
So next time when you lose your TV remote, don't worry. The TV is smart enough to work without one. All you need is your smartphone.
We will now discuss methods to turn on your TCL Roku without a remote.
---
1. The Remote app.
The Smart TV companies don't have any prewritten applications for many functions of the TV. Neither did they develop any unique apps for this purpose.
So if we are looking for a specific app to replace the remote, we might as well look for it in App Store or Play store. More specifically, look for 'Android TV remote control'.
You will have to download this app onto your device. We have given a brief explanation of how to perform this action. So read on to know how to turn on TCL Roku TV without a remote, using an Android smartphone.
Go to Play Store through your android smartphone.
Then search for 'Android TV Remote control.
'Install' the app.
Now connect your TV to the same Wi-Fi to which your smartphone is connected.
Open the application on your smartphone.
The app will look for nearby smart TVs to connect.
Choose your smart TV from the list of connections available.
A verification code will appear on your TV.
Enter the code on your smartphone.
Click on 'Pair' to establish the connection.
Now your smartphone will act as a TV remote. It also has an in-built voice tool. You can give voice commands for your smart TV.
You can install an app on an iOS smartphone as well, the same way.
Go to the app store.
Then search for 'Android TV remote control'.
Click on 'Get to install the app.
Now follow the same instructions given above for android smartphones.
Note: this method requires for the TV to be turned on while setting the connection. You can press the manual button under the TV logo to do so.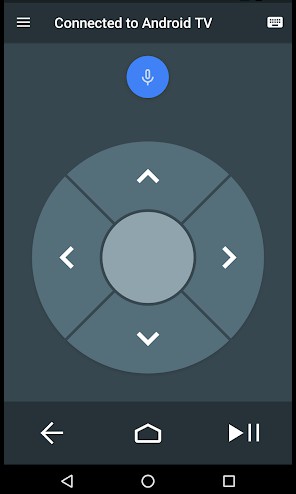 ---
2. PS4 controller to turn on TCL Roku TV.
This might sound interesting, especially if you are a natural gamer and all you care about is your couch and the controller. Surprisingly, you wouldn't even have to rely on the remote anymore.
So now you can just skip the part where you search restlessly for the TV remote to switch it on and start your game. You can easily turn on your TV with the PS4 controller.
For this feature, you will first have to make sure that your TV allows HDMI CEC.
Don't be alarmed by this. It is just a feature that allows you to control all devices connected to the TV through HDMI ports, using one remote.
And your Smart TV should support this feature for you to have the provision of controlling your TV with the PS4. How will you know whether your TV has allowed HDMI CEC?
This information is provided in the TV manual or you can search it on the internet.
Now let us move on to the steps to turn on TCL Roku TV using PS4. First, let us look at how to enable HDMI CEC on your TV;
Go to Settings on your TV.
Navigate towards 'General'.
Press 'OK' to select it.
Highlight the 'ON' button and press 'OK'.
You have now enabled this feature.
Let us move on to the next step; enabling HDMI CEC in your PS4.
Enable HDMI CEC on the TV.
Also, enable HDMI CEC on the PS4 as well.
Now you can turn on the TV.
Turn on the PS4 to power on your TV.
---
3. Turn your TV on with a Nintendo switch.
The popular game console is not a joke when it comes to having power over smart TVs. Yes, if you are a gamer, you are definitely going to enjoy reading these methods.
As of 2017, these gaming devices have reached worldwide, and it is convenient to handle and operate. So here we are going to talk about another convenience;
How to replace your TCL Roku TV power button with a Nintendo switch?
Connect the Nintendo Switch to your TCL TV via the dock using HDMI cables.
Open 'System settings' from your TCL home screen.
Select 'TV Settings',
Navigate towards 'Match TV power state'.
Now you will be able to turn on the TV using the Nintendo switch.
These methods completely get rid of the need for you to worry about the TCL Roku TV power button location.
---
To know more about how to solve various issues with TCL Roku TV, visit these links;
How to adjust TCL TV brightness?
How to fix TCL TV No picture but sound?
---
Frequently Asked Questions
Q. Where is the TCL Roku TV power button?
The power button of the TCL Roku TV is located below the TCL logo. It is between the volume buttons. Based on the model, the location may vary. Refer to the above article to know more about it.
Q. How do I turn on my TCL Roku TV without a remote?
There is more than one way to turn on your TCL Roku TV without a remote. The above article explains all possibilities of replacing your remote for good. Hope it helps.
---
Conclusion
In this article, we have discussed some important alternatives for turning on your TCL Roku TV. We have covered some of the possible ways of turning on the TV without having to manually switch it on. Hope this helps.
---
Further Reading:
TCL TV and Roku Universal Remote codes (2021)
[4 ways] How to fix TCL TV keeps Turning off (2021)
How to fix TCL TV Showing No Signal [2021]
[5 Ways] Fix TCL TV YouTube Not Working (2021)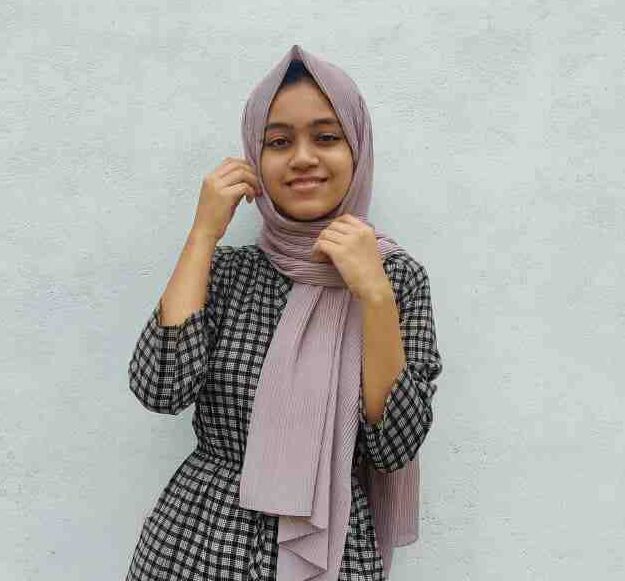 Dilha is a writer who loves composing poems and going into deep research on all kinds of tech stuff that they don't teach in school.
anything that marks the extraordinary part of this generation excites her. she is currently persuing her degree in genetic engineering. here at Android Nature, she is assigned with various cool topics and is responsible for sharing cool insight and updates on the same.