Misplacing your TCL TV remote sometimes is a rather frustrating situation, so is accidentally damaging your remote. But that shouldn't stop you from using your TV without a remote.
The TCL TV has the advantage of being a smart TV and is easy to connect and operate using any other smart device such as your laptop, tablet, or smartphone. This article is all about how to turn on the TCL Roku TV without a remote.
---
How to turn on TCL Roku TV without a remote?
There are numerous ways to turn on the TV without a remote. In the event of misplacing your remote, or damaging it, you will need to be aware of all techniques to work your TV.
So here are some basic methods for you to follow in such a situation;
1. Use the manual power button to turn on the TCL Roku TV without a remote.
Are you aware of the existence of a power button on your TCL TV? If you didn't know this fact, well, yes. Your TV does have a power button. In spite of the minimalism that the manufacturers have shown in the TV production, they have definitely installed a manual power button that you can use.
This is situated below the TCL TV logo. However, the location can change depending on the model of the TV that you own. To locate your manual power button and turn your TV on.
---
2. The Roku app.
This is an exclusive app called 'Roku – Official remote' which allows you to control your TV with your smartphone. So all you have to do is download this application onto your smartphone. We have briefed the steps to follow to use this app as your TV remote;
NOTE: The Roku app requires you to keep your TV activated and also connect both your TV and smartphone to the same Wi-Fi.
Here are the steps to download the Roku App on your Android smartphone;
Go to Play Store on your android smartphone.
Then search 'Roku – Official remote.'
Install the app once you find it.
If your smartphone is not connected to the same Wi-Fi as your TV, then make sure to do the connection.
Once you run the app, you will have to agree to the terms and conditions and then proceed with the tutorial.
Click on 'Devices' and press 'Allow' to search for your Roku TV.
Then select your device and click on 'Remote-shaped-icon' to pair it with the Roku app.
Now, you can control your TV without a remote.
In a situation where you don't have the same Wi-Fi connection for both your TV and smartphone, you can still use a mobile hotspot to do so.
For this method, you will need two smart devices.
First, establish a mobile hotspot in a smartphone.
Change the hotspot name and password to the same one as the Wi-Fi that you originally used to connect your Roku TV to.
And connect your TV and the other device to this hotspot.
Now use the other device to download the Roku remote app.
Then run the app and follow the previously mentioned steps.
Now, you can work your TV without a remote.
---
3. Nintendo Switch to turn on TCL TV without remote
The Nintendo Switch is an epic gaming console that can also be used as a portable system. Connect it to the smart TV and you can power on the TV using it. If you're a gamer you might be familiar with the method.
If you are unaware of this convenience, then don't worry, we have got you covered.
Here are the steps on how to use the Nintendo Switch as a TV remote;
Connect the gaming console (Nintendo Switch) to your TCL TV dock with HDMI cables.
Then go to the home screen.
And select 'System settings.'
Click on 'TV settings.'
Then click on 'Match TV power state.'
This enables the sync between the Nintendo switch and TCL TV.
Since the sync is made, you can now turn off your TV and the Nintendo Switch. Now turn on the Nintendo Switch alone. In a few seconds, your TCL TV will also turn on.
---
4. Use the PS4 console to turn on your TCL TV.
This method is similar to the previous one. You can use the PS4 gaming console, in the same way, to turn on your TCL TV without a remote.
So follow these steps to know how you can proceed with it;
Establish the connection between your PS4 console and TCL TV using HDMI cables.
Using the console, open the home screen.
Open ''
Then navigate towards 'System settings.'
Now click on the 'Enable HDMI Device Link' option.
This will establish the sync.
---
SEE ALSO:
How to download apps on TCL Roku TV?
Fix TCL Roku TV volume control not working.
How to fix TCL Roku TV stuck on the red screen?
---
Frequently Asked Questions.
Q1. How to turn up the volume on TCL Roku TV without a remote?
You can use the manual volume buttons that are located right below the TCL logo. The two-volume buttons are on either side of the power button that helps you increase and decrease the volume.
Q2. How to turn off the TCL TV without a remote?
The manual power button below the TCL TV logo turns the TV on and off without a remote. You can use other methods too. A Nintendo Switch can be used instead of a remote, to power on the TV.
You can refer to the above article to know more about how to turn on your TCL TV without a remote. We have explained in detail how you use various methods to turn on your TV without a remote. Hope it helps you.
---
Conclusion
The TCL TV has always been convenient to use in any circumstances. And in the event of any issue, there are really simple methods to resolve them.
This article explains some easy methods to follow that can help you control the power state of your TV without using a remote. Hope it was useful.
---
Further Reading:
[4 ways] How to fix TCL TV keeps Turning off (2021)
TCL TV and Roku Universal Remote codes (2021)
How to fix TCL TV keeps restarting by itself (2021)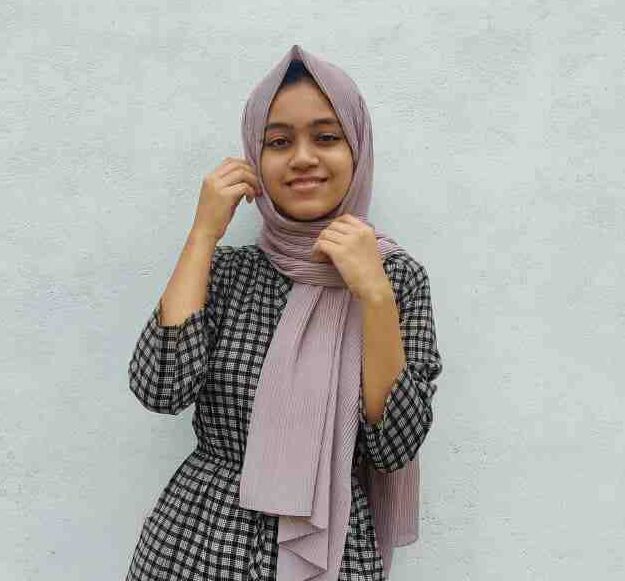 Dilha is a writer who loves composing poems and going into deep research on all kinds of tech stuff that they don't teach in school.
anything that marks the extraordinary part of this generation excites her. she is currently persuing her degree in genetic engineering. here at Android Nature, she is assigned with various cool topics and is responsible for sharing cool insight and updates on the same.