Do you want to cast Pluto TV to your TV screen without the use of Chromecast?
Is your Chromecast not functioning and there is an intense match to watch? Or maybe a murder mystery that cannot wait. You might even have got a party waiting for you to Pluto and Chill if that is a word.
Whatever the reason is, if you want to cast Pluto TV without Chromecast, we have got a bunch of solutions to fix this issue for you!
---
How to cast Pluto TV without Chromecast
Short answer: Pluto TV can be casted onto TV by using third party casting apps, using the Pluto TV on the television as an alternative, and by using fixes like clearing the cache and data of the app, resetting the TV, rebooting the smartphone, checking if the casting feature is supported by the TV and ultimately by contacting the customer support.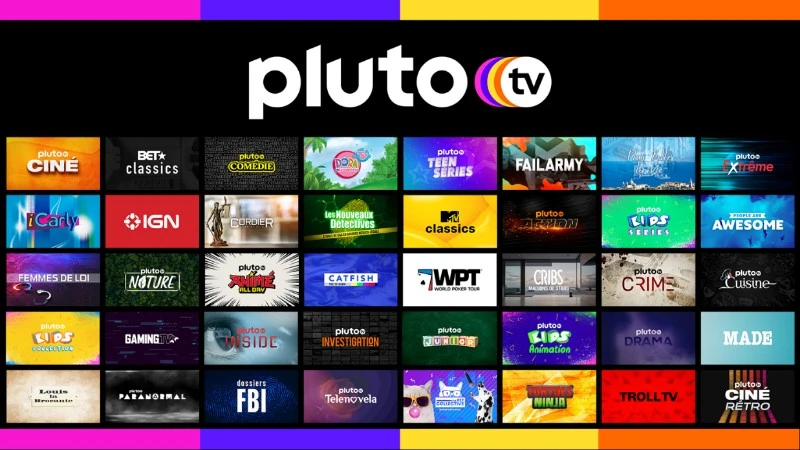 Method 1- Using the Pluto TV app on the Smart TV
While this is not an exact fix to the issue, the best way to watch Pluto TV on your Smart TV is probably using the app on the TV itself.
Since the casting feature via Chromecast might be unavailable, going to the Store on the TV and downloading the Pluto TV directly to log in, and watch content could be a great alternative, thus we have placed this as the top fix.
Method 2- Use screen mirroring software
Third-party screen mirroring software such as AirDroid is of great help when the Chromecast service fails to work or is unavailable due to any reason.
To use a screencasting service on your TV, you would need to either log in or download its app on the Television and set it up. Setting up requires some permissions and is fairly easy.
On the other hand, the app needs to be downloaded on the smartphone as well to make it work. Thereafter, Pluto TV can be cast easily on television. Some of the best third-party casting apps available for use are:
AirDroid, Allcast and other supported apps are of great use to mirror your Android screen to TV.
Method 3- Using plug and stream services
Services such as Roku and Amazon Firestick can be bought and used in order to stream Pluto TV channels or content on your TV without Chromecast. They are plug and stream devices that are controlled by their individual remotes.
The downside is that they might be a bit more on the costly side as compared to the free third party apps like Allcast.
---
Fix Pluto TV not casting with Chromecast
Method 1- Clear the Cache and Data of the Pluto TV app
Clearing Cache and Data for an app is one of the most common and effective ways of clearing the app of any bugs or glitches. To clear the app of glitches follow these steps:
Step 1: Hold the Pluto TV app icon.
Step 2: Tap on 'More info'.
You might also find the option labeled as 'App info', or an 'i' icon.
Step 3: Scroll down and go to 'Storage'.
Step 4: Tap on 'Clear Cache' and then 'Clear Data'.
If you find a combined option, then go for it.
Step 5: Tap 'Accept' in order to clear the app's data.
That's it! You would need to log in again in order to check if the app is now working properly.
Method 2- Resetting the TV
If nothing on the phone end is working, you might be having issues with the TV. The best solution is to reset the TV, which would bring it to the default settings.
This is handy if you have specific family members such as children in the home that might tinker with the settings. The ways to reset a TV vary greatly, and thus referring to your manual is highly recommended.
For the most part, however, Reset is found in the Settings and can be searched directly. Do remember that resetting will erase the saved bookmarks and configurations for your TV.
Method 3- Checking if the casting is supported in your TV
A simple fix is to check whether the TV supports casting methods or not. It could be weird to think because almost all modern TVs support casting or screen mirroring.
Referring to the lab manual or a quick Google search with the name of your TV followed by the model number regarding the casting query would reveal if it supports so.
As a general rule of thumb, all smart TVs and Android TVs support casting unless stated otherwise and all regular television sets (old sets with no smart support) do not support casting unless stated otherwise for them as well.
Method 4- Rebooting the device
Rebooting the smartphone is again an easy try to fix the issue if there is no issue on both the app and TV side. This means there is a possible glitch with the phone settings, that can lead to problems with Wi-Fi and other services, leading to casting issues too.
Rebooting is quite easy and does not require any extra complex steps. Users simply need to hold the power button and select reboot in order to reboot the phone. Modern smartphones running Android 13 also get the option for the same in their notification bar.
Method 5- Ensuring the same Internet network
The same Internet network is essential when casting from one device to the screen of another device. This means both devices need to be connected to the same Wi-Fi network to make this work.
The nature of TV is enforced here again, as a regular television that is not smart or Android powered would most probably not have the feature to connect to a Wi-Fi or have its own Wi-Fi network for that matter.
Method 6- Contact Pluto TV customer service
As a last resort when none of the methods are working for casting Pluto TV to your Smart TV, you can consider contacting Pluto TV customer service in order to troubleshoot the issue.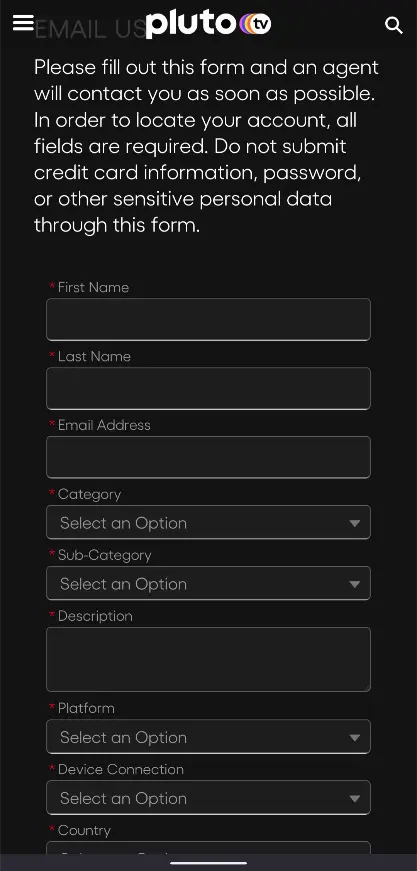 Simply click on this link in order to go to Pluto TV customer service. Here you would need to write your First name, Last name,  Email Address, Category, Sub Category, Description, Platform, Device Connection, and Country. Finally, you would need to solve the captcha and submit it.
---
SEE ALSO:
---
Final words:
In this article, we discussed the multiple methods one can use to cast Pluto TV without Chromecast. As one of the recommended methods is the use of third-party apps, we would always recommend trying other fixes first to avoid any issues.
We hope this article proved useful for you, and if it did, do check out our other article based on Pluto TV: How to Stream Pluto TV from Phone to TV (4 Ways).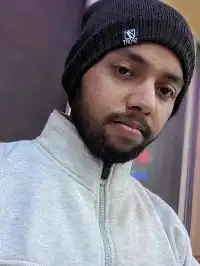 For someone who is a Medical School student, you certainly did not expect me to be here. But here I am, due to my fondness for technology, games and science. There is just something really sweet about technology that has helped in binding us together, so it is not surprising that I love to talk about it. And with the same technology, you could connect with me easily, so feel free to!
---
Stay connected with us for the latest updates! Follow us on Telegram and Twitter to join our vibrant community and never miss out on any exciting content."