Pluto TV is one of the best free streaming platforms available to watch movies/ dramas and channels.
The channel guide is great and contains a lot of channels. However, there have been issues with the channel guide.
This has rendered the Pluto TV app almost useless as it would not function without a proper channel guide.
If you are one of the users suffering from the same, check out our guide for the Pluto TV channel guide not working and how to fix it.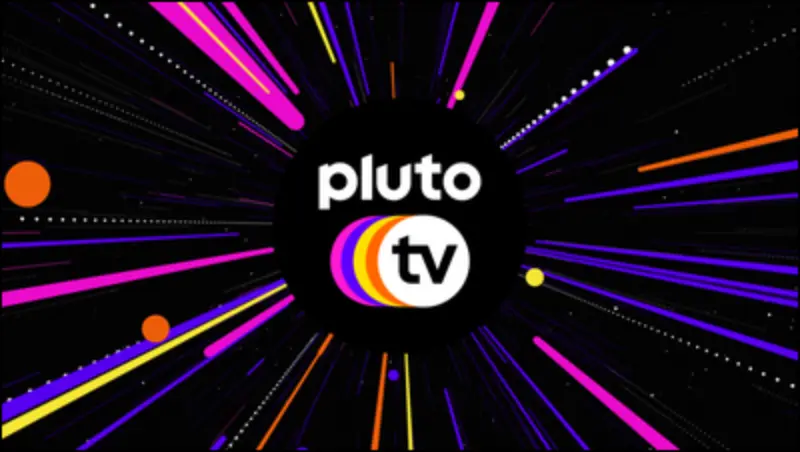 ---
Fix: Pluto TV channel guide not working
Method 1 – Clear cache and data
Clearing the cache and data for the Pluto TV app can help to resolve issues with the guide.
Go to your device's app settings, find the Pluto TV app, and then select "Clear Cache" and "Clear Data".
Method 2- Uninstall and reinstall Pluto TV
One of the most used solutions, in order to fix the Pluto TV channel guide not working issue is to uninstall and reinstall the Pluto TV app. While the steps are fairly easy, it would be hard to list all of them.
Pluto TV works on a large number of devices including Roku, Samsung, LG, and other Smart TVs. It is also available on Android and other services such as Firestick.
A general method of uninstalling the app if you are running an Android TV is to go to Settings > Device > Downloaded Apps > and then uninstall the selected app.
Reinstall the app from the Store on your TV and log back in. This should make the Pluto TV channel guide work again.
---
Method 3- Unplugging and plugging the TV/ Firestick
Similar to the above method, this is temporary as well and needs implementation every time you find the Pluto TV channel guide not working bug.
The method is simple. All you need to do is unplug the television from its power source, wait for about 10 seconds, and then plug it back in. Go to Pluto TV and hopefully the issue should be fixed for you.
The same goes for Firestick and other streaming devices available: a simple unplugging and plugging back of the device. If the problem arises again, the same steps can be repeated to resolve it.
---
Method 4 – Restart Firestick
Restarting the Firestick device can help to fix the issue of the Pluto TV channel guide not working. Instead of repeatedly unplugging the device, you can simply go to the Firestick settings and select the option to restart the device.
---
Method 5- Update to the latest Pluto TV app and OS
Keeping your Operating System on the TV and the Pluto TV app itself in order to get permanently rid of this issue.
While Smart TVs often update on their own when an update is available to download and install, you might have to do it manually if the automatic updates are turned off. The basic steps of updating any OS are to head to Settings and then to Support/ About/ Software Update and then go for 'Check for Updates'.
To update Pluto TV go to your store and search Pluto TV. If there is an update available then install the update and let the Pluto TV app restart itself. Check the channel guide to see if it is working afterward.
---
Method 6- Use a faster internet connection
As we have always said, a faster internet connection is a must in today's world. Nearly everything requires an internet connection and the demand for a stable, high-speed connection keeps on increasing.
With the introduction of 5G, this demand has risen a lot yet again, and streaming platforms are one of the largest users of this high-speed internet.
If you are using a crowded 4G internet connection, chances are that the channel guide struggles to load because of the slow internet connection. You can switch to a 5G network if possible, or better still simply connect your device to the available WiFi network.
---
Method 7- Switching to the Web-based Pluto TV interface
The Pluto TV app can be quite glitchy at times. Especially when new app versions are released, this is most commonly due to insufficient usage data from the users, making it hard to determine what the cause of glitches, bugs, or crashes is.
Pluto TV's web-based interface has been there for some time now and is a lot more stable. It can be accessed simply via pluto.tv in the web browser of your choice. Thereafter simply go to the channel guide and it should work properly.
---
Method 8- Contacting the source of selected channels
Specific channels are provided directly by the providers such as Roku and others. Pluto TV has little to do with these channels other than include them in their channel pack.
If you are facing a specific Pluto TV channel guide not working issue with these channels, you should contact the channel provider themselves to report the bug and get it resolved soon.
---
How do you get the guide on Pluto TV
In order to use the guide you must learn how to use the Channel list to get to the channel you want.
Method 1- Using the Channel list
The easiest way to use the guide is by going through the Channel list and finding out the number corresponding to the channel you would like to watch. Pluto TV updates the channel list regularly in order to keep the numbers updated.
Simply click this link to check out the latest Pluto TV channel list.
Method 2- Browsing through the On-demand category to search Pluto TV
The on-demand and live categories are two separate categories that provide access to numerous channels sorted by their demand.
The on-demand category consists of all those channels that are highly rated or very popular among the viewers of Pluto TV, thus making it easier to find and select them (considering how Pluto TV does not have a search option).
One can expect to find Discovery, Animal Planet, TLC, Christmas movies, movie shows based on cars, and such things in the on-demand category, making it a favorable option to go for when looking for certified channels.
Method 3- Searching through the Live TV/ genre
If you go to the Live category instead of the On-demand category, you would be presented with a list of genres out of which each genre will have multiple channels of its type.
The live method provides a great way to see what each channel is playing as of right now by browsing through the channel guide. You can press enter on the channel that you would like to enter, and Pluto TV sets the channel for you.
Method 4- Using the Google search feature for channels
We know that Pluto TV does not provide a way to sort or search the channels provided in any way possible. However, there is a workaround for this issue.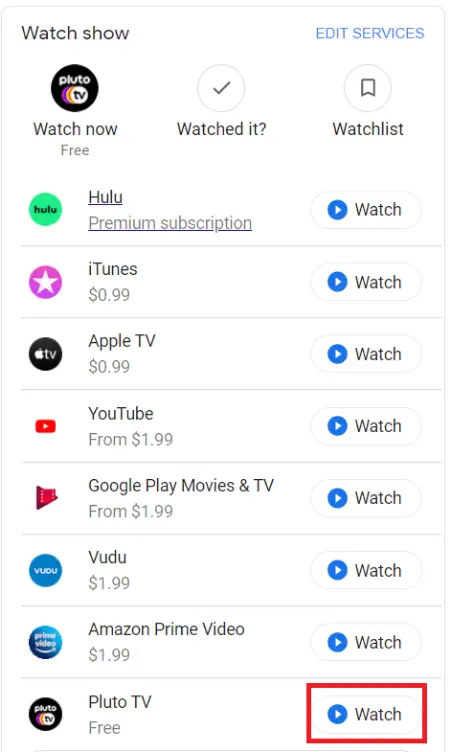 If you simply go to the web browser, search the name of the movie/ drama/ channel on Google and go to the 'Watch Show' option labeled below, you will find Pluto TV in the list. Simply clicking on 'Watch' will redirect you to Pluto TV.
---
SEE ALSO:
---
Final words:
In this article we discussed the issue of the Pluto TV channel guide not working and how to fix it along with what are the ways to access the guide. If you liked the article, check out How to Stream Pluto TV from Phone to TV (4 Ways).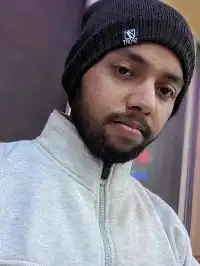 For someone who is a Medical School student, you certainly did not expect me to be here. But here I am, due to my fondness for technology, games and science. There is just something really sweet about technology that has helped in binding us together, so it is not surprising that I love to talk about it. And with the same technology, you could connect with me easily, so feel free to!
---
Stay connected with us for the latest updates! Follow us on Telegram and Twitter to join our vibrant community and never miss out on any exciting content."