Are you looking to know if someone unmatched you on Bumble? Don't know how the block feature works on Bumble? Wondering want the other person will see when you unmatch them?
All your queries will be answered through this article. So read on to know more about what's happening on Bumble.
Bumble is rising to fame in the online dating world. Some come looking for love others for a companion in a new city. Whatever the reason maybe new users are joining Bumble right and left. With the choices being so vast it has become a hit-or-miss situation on the app. You may find someone genuine or get stuck dealing with a creep.
Sometimes even when the person is nice the vibes just don't match. Luckily Bumble gives users the option to remove anyone they no longer wish to associate with on Bumble. But how do unmatching and blocking work on Bumble?
Let us find an answer to that in the article below.
---
Bumble: Unmatch vs Block
Short Answer: When you unmatch on Bumble, it lets you end the conversation with your match. They can not view your profile any longer. On the other hand, if someone is making you uncomfortable or doing something offensive, you can directly block and report the user on Bumble.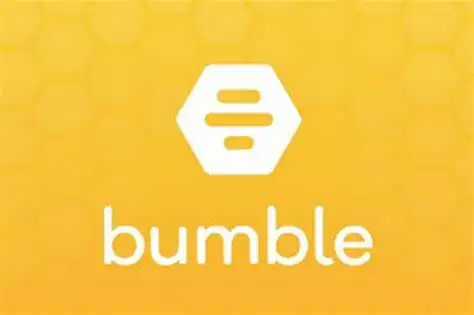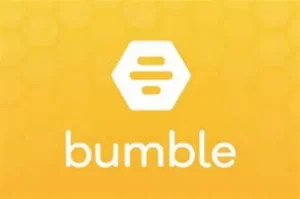 1. Unmatch on Bumble
Bumble has a vast user base. So the users get a lot of options when swiping through the app. You may like someone's look or someone's humor and swipe right. However, looking at a profile and talking to a person is different. 
In case you did not like the person after talking to them, the date didn't go well, or the vibes didn't match. Unmatching them is an option you get on Bumble. It is always better to inform the other person before you unmatch them. However, only some conversations may end cordially, so you might not want to.
To unmatch someone on Bumble follow the steps below:
Open the Bumble app on your device.
Tap on the chat tab present in the bottom right corner.

Open the chat with the match you want to remove.

Click on the three vertical dots present in the top-right corner.
Click on Unmatch option.

Click on Unmatch or Unmatch and report depending upon the situation.
If you report the Bumble profile, you have to mention a reason. Once done, the person gets removed as your match.
The other way to unmatch someone is by not sending a message in the first place. After 24 hours, bumble will automatically unmatch them for you. These matches appear in a grey circle at the top of other chats. If you have Bumble Premium, it allows you to rematch these matches if you want to later on.

2. Block on Bumble
A simple unmatch is sufficient if someone is acting inappropriately around you or just doesn't seem like the perfect fit. However, if you believe they pose a danger to you or others you should block and report them immediately.
Bumble will do a thorough check of the user's profile when it is reported. The user's profile is banned if they find any violations or previous reports. This is to protect other users from having a similar encounter and avoid feeling uncomfortable on the app. 
Follow the steps below to block someone on Bumble.
Open the Bumble app on your device.
Tap on the chat tab present in the bottom right corner.

Open the chat with the user you want to block.

Tap in the three vertical dots present in the top right corner.
Click on Block and Report option.
Choose the reason for blocking.
Click on Block to complete the process.
Once done, the user will be blocked from your profile and will not be shown to you on Bumble again. The Bumble team will start investigating the user's profile and eventually ban it if found suspicious.
Who gets banned from Bumble?
The reasons why Bumble will ban a profile are mentioned below:
Violation of terms: If any user is found violating Bumbles terms of service their profile will get banned. These terms of service mention what behavior is and isn't permitted on the app.
Harassment: Any inappropriate behavior will lead to the account getting banned from Bumble. Crude language or improper messages are not acceptable
Phony Profile: Pretending to be someone else and misguiding other users has the same outcome as being improper on Bumble.
In case you do not want someone to view your profile or see their profile yourself. Blocking the user helps in achieving that. Simply scroll down on their profile, and you will find the block and report option. Select  I'm just not interested option and you are good to go.
---
What happens when you unmatch on Bumble?
When you start talking to someone, it is possible that your vibes don't match, or you lose the connection after a while. In such a case, it is better to unmatch than to drag the conversation or keep them hanging. When you unmatch someone on Bumble they can no longer communicate with you on the app. The user can not open your profile from the chat history either. All the messages get deleted for them. 
Bumble does not ask for a reason when you unmatch someone. However, if you've found something inappropriate or uncomfortable while talking, you can report the user.
Before you unmatch someone on Bumble remember there is no going back. Once you have unmatched the only way back is if you find the person while swiping and match again.
---
Does unmatching on Bumble delete messages?
Yes, unmatching on Bumble delete messages. Whether it is you who is unmatched or got unmatched by someone, the messages are deleted for both parties. 
When you unmatch someone the chat box completely disappears. For the one getting unmatched, messages get deleted but a greyed-out chat box remains. It helps in ensuring the safety of unmatched users and also informs them that the match has ended.
---
SEE ALSO:
---
Final Words
In this article, we've mentioned which blocking and unmatching differ on Bumble. Both options function to ensure users' safety and comfort in one way or another. However popular a dating app may get it can not automatically filter out improper users. 
Features like block and report help remove most of the troublemakers, so others can continue enjoying the app. I hope this article helped you in forming a proper understanding of both the features of Bumble. Want to know the difference between unmatch and end chat, check out this article.
---
Stay connected with us for the latest updates! Follow us on Telegram and Twitter to join our vibrant community and never miss out on any exciting content."