If you're an iOS user who has been excitedly looking for the YouTube Create app on the App Store, you may have already run across a disappointing roadblock- the app is not yet available.
As Android users in a few countries get to reap the advantages of the YouTube Create app, their iOS counterparts wait impatiently. It's frustrating for those who own iOS devices to not have access to this resource for their own creative projects.
Fortunately, in this article, we will delve into the dilemma of YouTube Create's unavailability from the App Store for iOS, so you can learn why you can't use the app on your Apple device and when you can expect it in the future.
---
Why is YouTube Create app not available on iOS?
Short Answer: There is no YouTube Creator app for iOS at this time. It is in beta form right now, and Android is the only platform it supports. On the other hand, iOS compatibility is not expected until 2024. The YouTube Create app is currently unavailable on Apple devices like the iPhone and iPad.

The YouTube Create app, which was announced at the "Made on YouTube" event, is presently available as a beta for Android in a number of countries and regions, including India, the United States, Germany, France, the United Kingdom, Indonesia, Korea, and Singapore, with iOS support scheduled for 2024.
Without an official explanation, it's tough to guess what's holding up the iOS version of the YouTube Create app. However, Apple has a more stringent review and approval procedure, which is normally followed throughout the creation and distribution of iOS apps.
The differences in the ways that Android and iOS handle app development and distribution might be one of the reasons why the YouTube Create app is not yet available for iOS users to download.
It's also important to note that the availability of apps may be affected by a number of variables, such as the company's development objectives, user demand, resource allocation, and technological issues.
---
SEE ALSO: 
---
FAQs
1. Can I use the YouTube Creator app on my Android phone or tablet?
There is a beta version of the YouTube Create app for certain Android smartphones in some countries. Those who have Android devices may get it via the Google Play Store.
2. Where can I get the YouTube Create app for my iPhone or iPad?
Unfortunately, iOS users can't use the YouTube Create app just yet. It's currently in beta on Android, with iOS compatibility coming in 2024. It's possible that this is unavailable because of Android and iOS's distinct development and release operations.
3. How do I know when the YouTube Create app for iOS will be available?
You may get the latest information by checking back often with the App Store, as well as by subscribing to official announcements on YouTube and Google. It's possible that information about new and updated apps may be found on technology news websites and discussion forums as well.
---
Final Words
The YouTube Create app not being available on iOS devices may have been a cause of aggravation, but we've looked into some of the main reasons behind this. The software could have reached Android users first because of the variations in the development and approval procedures between Android and iOS.
Be patient and wait for upgrades, and you'll soon have everything you need to fully express yourself on the YouTube Create app.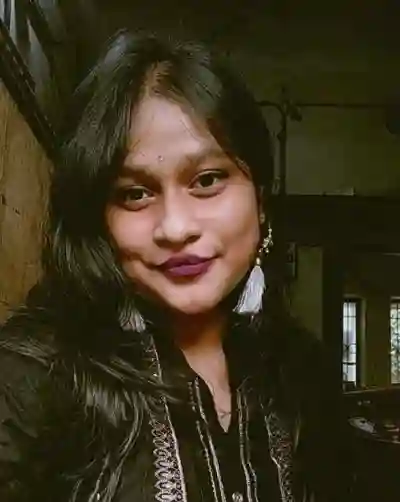 An anime aficionado who also maintains a keen interest in global developments in the fields of technology & gadgets. In her downtime, she can be found trying out all possible varieties of dumplings. A strong believer in animal rights, she can't help but pet every cat she sees.