Do you have an issue with WhatsApp not showing contact names on iPhone? Do you want to know how to fix this issue and get WhatsApp to display all the contacts with their names? Read on and you will have your answer.
WhatsApp is a messaging service which started its reign in 2009. When it began, it only had an option to send messages to your family or friends or colleagues. But now, it can allow you to send voice messages, dial audio or video calls. It can also allow you to share images, files, location data, and contact information. It recently added payments which can be activated by using your UPI ID or bank account.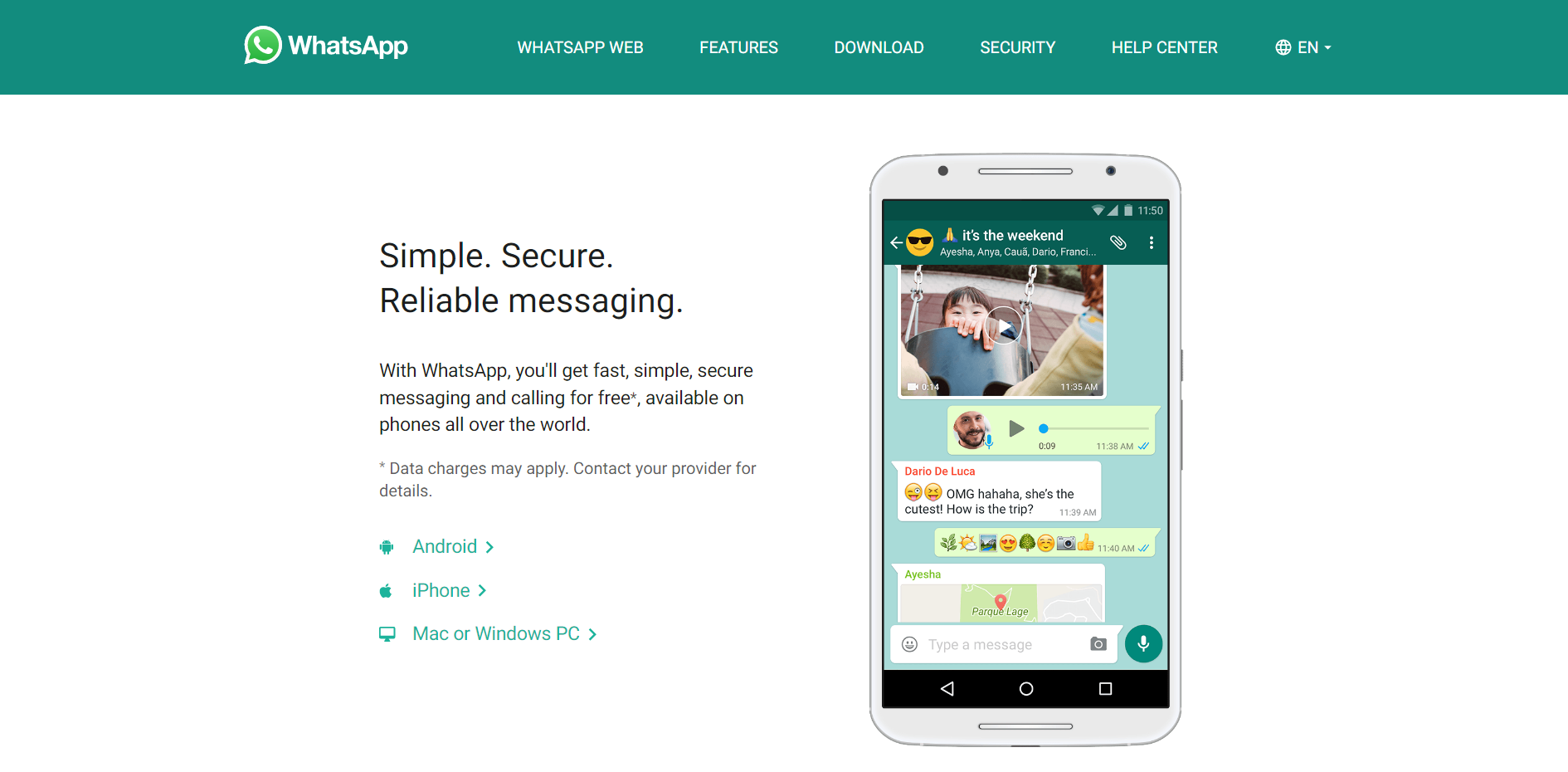 The application is so popular that by the mid of 2021, it had nearly 2 Billion users. The population of the world is nearly 8 billion. Literally, one fourth of the whole population use it almost on a daily basis.
WhatsApp Web is a browser client for WhatsApp which can be used on any kind of browser. In the beginning, it needed the phone to always be connected to a network to access WhatsApp. But now, if you back up your messages to the drive you can access them on the browser even when the phone is not connected.
There is not a day that goes by without having a look at WhatsApp. It has become so accessible and easy to use, that every company, family, friends and all kinds of people contact or group together on WhatsApp.
---
Why is my WhatsApp not showing contact names on iPhone?
The main reason this happens is because WhatsApp does not have access to the contacts on your iPhone. The access to the contacts for WhatsApp can be given by searching for WhatsApp in Privacy Settings. There are other reasons, but this could be the main cause.
Some other reasons for this problem are iCloud not being synced due to which contacts are lost, WhatsApp not being allowed to background refresh, WhatsApp bugs which can be removed after updates.
Let us look at the fixes for WhatsApp and the contact names not showing on iPhone below.
---
How to fix WhatsApp not showing contact names on iPhone?
Here are the methods to fix WhatsApp not showing contact names on iPhone.
Step 1 – Allow WhatsApp to view Contacts
Without contacts there is no use for WhatsApp. WhatsApp need to access the contacts on your phone to know the contacts and link them to the WhatsApp account from its database.
Visit Settings.
Scroll down and find Privacy and select it.
You will find a Contacts option click on it to view the applications which can access contacts.
Allow WhatsApp to access contacts.
This will help you to view all the contacts on your phone on WhatsApp.
---
Step 2 – Check Internet connectivity before opening WhatsApp
WhatsApp needs constant network to give you notifications of new messages and also to updates its contact database. So, make sure to check your internet before you are trying to look for a newly saved contact on WhatsApp.
Go to www.fast.com on Safari or any other browser on your iPhone.
Once the page loads it will show you the speed of your network.
A minimum of 5-6 Mbps (mega bits per second) is required to run any application.
---
Step 3 – Allow background app refresh for WhatsApp
Background app refresh is a functionality of WhatsApp which will allow it to update new messages and contacts to its database as well as on your phone. Without allowing it, you will have to open the app to get new notifications or to update the contact.
Go to Settings on your iPhone.
Scroll down to search for the WhatsApp application.
Select WhatsApp and you will see "Allow WhatsApp to access".
Under this you will see location, contacts, photos, microphone, notifications, Siri and search, location, Background App refresh and various other options.
Turn on the "Background App Refresh" option.
---
Step 4 – Update WhatsApp application
Sometimes there are bugs in the application due to previous or older updates. Updates are rolled out frequently which improve upon features and also remove bugs. So, check for updates in the App Store.
Go to App Store.
Search for WhatsApp.
Check if it has any updates and install it.
---
Step 5 – Reboot your iPhone
It is important for everyone to restart their phones. this is mainly because RAM (Random-access Memory) is used by each and every app on your phone. So, restarting it will remove unnecessary app data and clear some RAM up.
If you have the assistive touch on, select Device, then More and finally select Restart.
Otherwise, do it manually by holding the power button and then slide right on the screen to turn off your iPhone. Later, turn it on by holding the power button again.
After reboot is done, open WhatsApp and check if all the numbers are being displayed with their contact names. If not, do try other methods.
---
Step 6 – Check your contacts on iCloud
If you have recently changed from an old to a newer iPhone, check that your backed up iCloud storage is turned on. iCloud stores all kinds of data from your old phone. You just have to ensure that all the contacts from the old phone are available in your contacts.
Go to settings.
Click on your profile on the top.
You will see an iCloud option, select it.
This will show you how much storage has been used by iCloud and the apps using iCloud.
Check if WhatsApp is allowed to use or not. If not, turn it on.
After the above process is done, the contacts from your cloud will appear in WhatsApp and you can see the contact names as usual.
---
Step 7 – Clean install WhatsApp
Any application has some bugs but if you are facing them quite frequently, it is time to uninstall the application and reinstall it. This process is known as "clean install".
Hold WhatsApp icon on the home screen for seconds.
Once everything on the screen gets wobbly, you will see a cross mark on the top of all the application icons.
Click on the cross above WhatsApp and you will see a pop-up saying "Delete WhatsApp?", select delete.
After a minute or so, go to App store and install WhatsApp again.
Clean install is a reliable method to get rid of bugs. Do this and you will delete cache and app data related to WhatsApp deleted. But, all the data that you have backed up to the iCloud will still be available after you install it again.
---
Step 8 – WhatsApp Help Center
If none of the above mentioned methods work for you, then it is advised to visit WhatsApp help Center (https://faq.whatsapp.com/). Here you will find frequently asked questions carefully answered by experts at WhatsApp.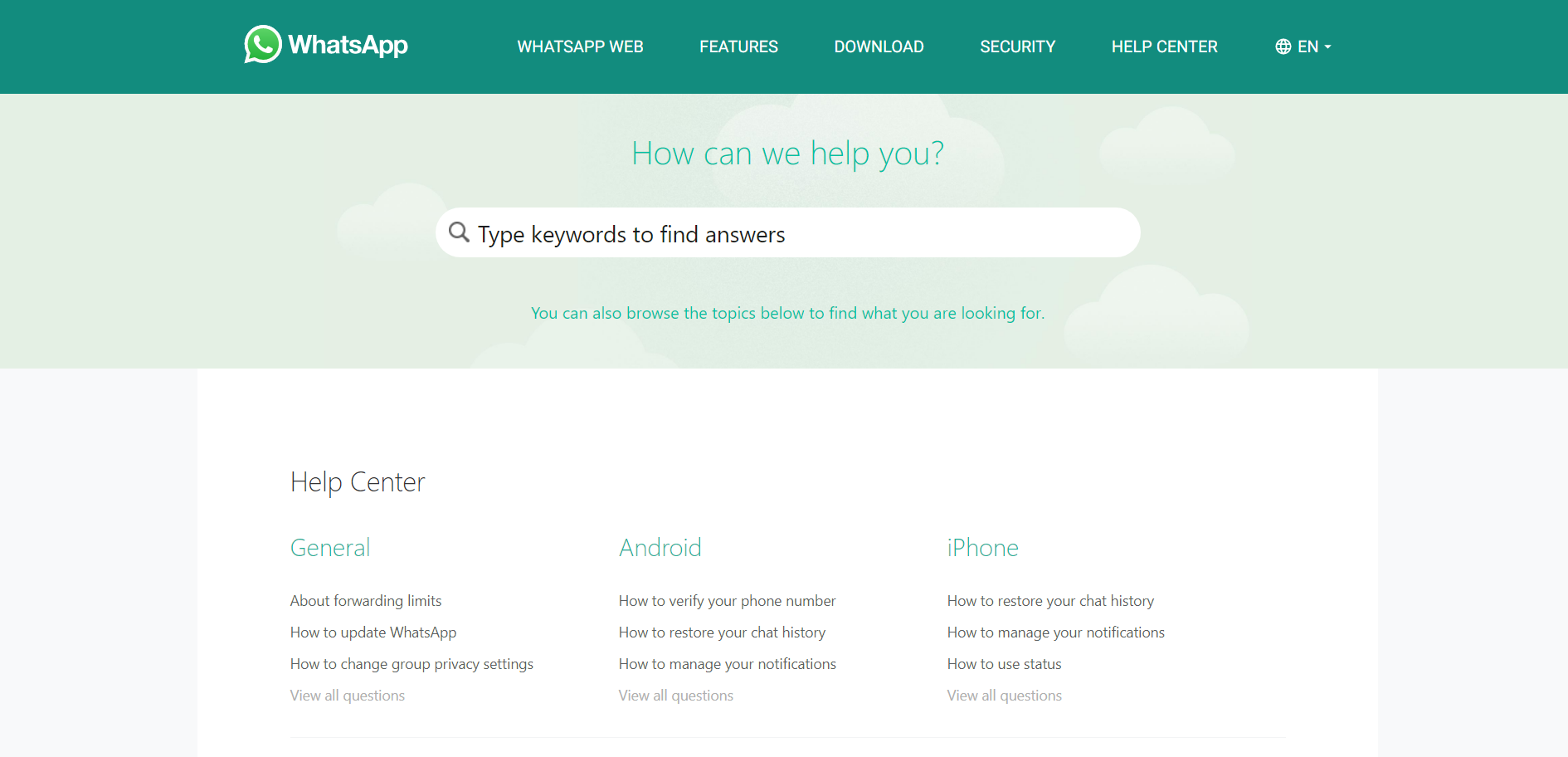 All the different queries to problems are organized and listed out, which means that you can find them out easily. As you can see in the above image, you can select the iPhone section (https://faq.whatsapp.com/iphone/) and you will have all the queries related to iPhone answered.
There is a search bar in the website, where you can type in a keyword and all the related queries can be found with relevant answers. So check out the website, only if all else fails and you need official support from WhatsApp customer support executives.
---
FAQs
Q1. Why does WhatsApp not show newly added contacts' names?
The reason for this could be because the Background App Refresh  is turned off. Go to setting search for WhatsApp and allow background app refresh. This will make sure you get all your contacts old and new on WhatsApp.
Q2. Why doesn't WhatsApp show all contacts and how to fix this?
WhatsApp need access to contacts and your iCloud to show you all the possible contacts related to your iPhone. Hence, allow WhatsApp to view contacts and also allow iCloud storage. Doing this will show you all the contacts on WhatsApp.
Q3. Why WhatsApp is not showing updated contacts even after I have background app refresh on?
The answer to this might be to check the internet connectivity. Slower network might not be able to help you with updating your contact database on WhatsApp.
---
Final Words
In this article, we begin by introducing WhatsApp and its various features including WhatsApp web, a browser client for phone-free WhatsApp on your PC or desktop.
Then we find a few reasons for WhatsApp not showing contact names on iPhone. The reasons are  WhatsApp does not have access iCloud, contacts, slower network, bugs in the application or on the phone.
The fixes for these are to turn on Background App Refresh, checking network connectivity, updating the application, allowing WhatsApp access to iCloud, restarting your phone, clean installing WhatsApp or visiting the WhatsApp help center.
We also have a few Frequently Asked Questions (FAQs) from the users who use the app regularly.
That is it for this article. Feel free to ask any queries in the comments section down below.
Thank you!
---
Further Reading:
[6 Ways] Fix no sound on WhatsApp video (2022)
Fix WhatsApp call declined automatically iPhone (2022)
[9 Ways] Fix WhatsApp not showing notifications until opened (2022)
How to Fix WhatsApp calls showing on iPhone log
[7 Ways] Fix WhatsApp call disconnects after 1 minute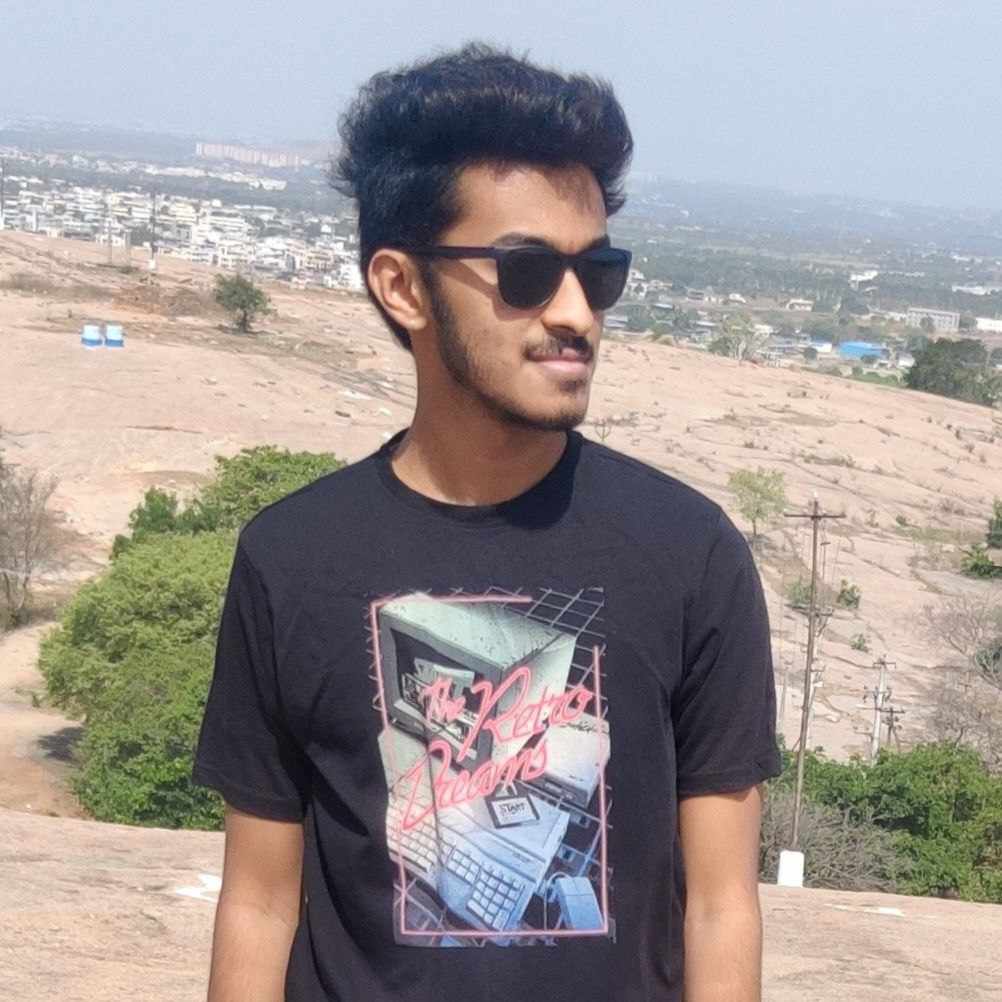 Currently pursuing my final year of B.Tech specializing in Electronics and Communication. I have been following all tech related information since my 9th grade and I never stopped. But technology is not the only thing I follow. I also follow info about cars, watch a lot of movies and series and without a doubt read books. And sometimes write stuff too.