Does your WhatsApp call keep disconnecting? Do you want to know how to fix WhatsApp call disconnecting after 1 minute?
So, let's get started.
WhatsApp is a messaging service which started its reign in 2009. When it began, it only had an option to send messages to your family or friends or colleagues. But now, it can allow you to send voice messages, dial audio or video calls. It can also allow you to share images, files, location data, and contact information. It recently added payments which can be activated by using your UPI ID or bank account.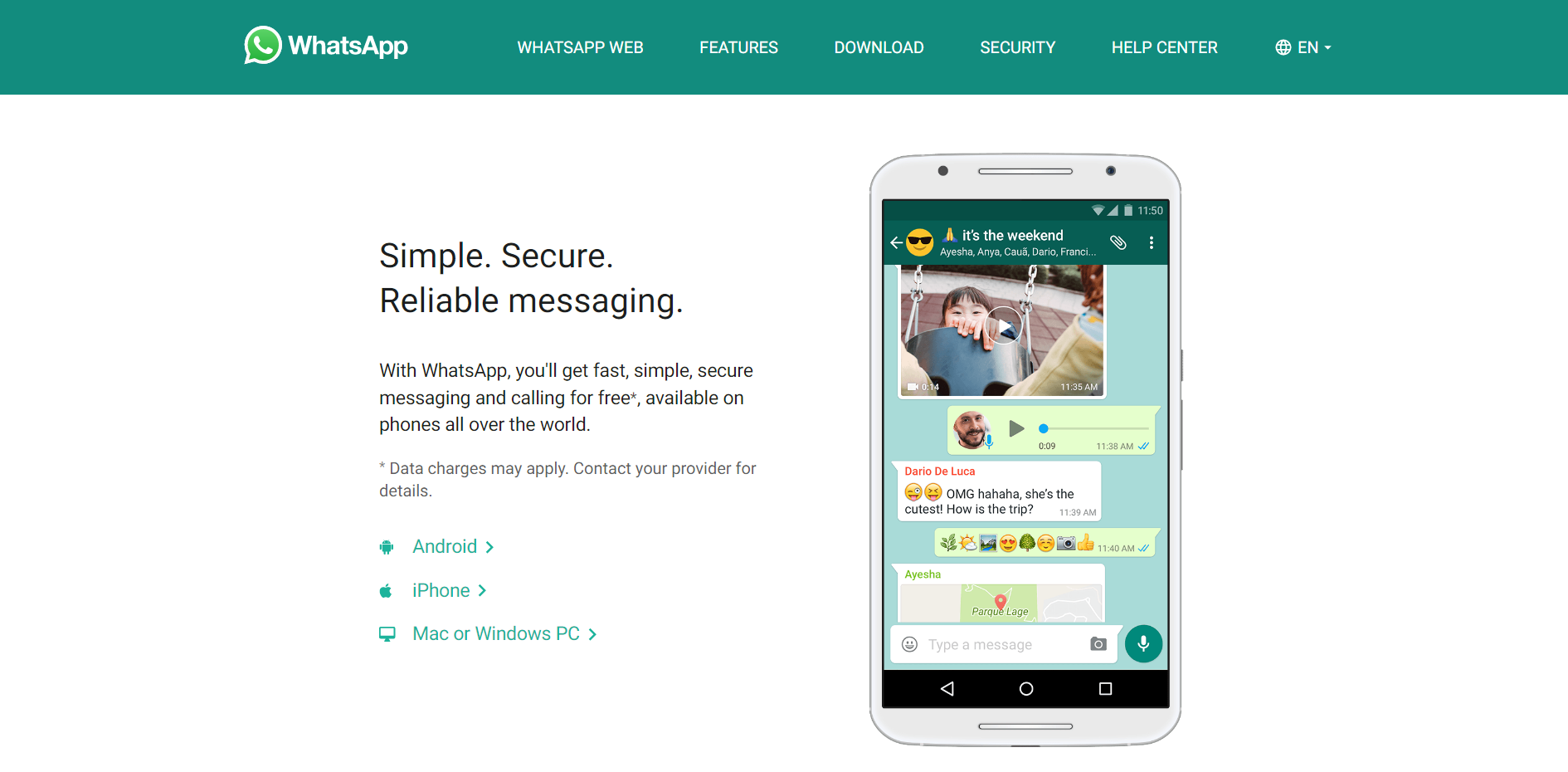 The application is so popular that by the mid of 2021, it had nearly 2 Billion users. The population of the world is nearly 8 billion. Literally, one fourth of the whole population use it almost on a daily basis.
WhatsApp Web is a browser client for WhatsApp which can be used on any kind of browser. In the beginning, it needed the phone to always be connected to a network to access WhatsApp. But now, if you back up your messages to the drive you can access them on the browser even when the phone is not connected.
There is not a day that goes by without having a look at WhatsApp. It has become so accessible and easy to use, that every company, family, friends and all kinds of people contact or group together on WhatsApp.
---
Why does my WhatsApp call keep disconnecting?
WhatsApp calls get disconnected mainly due to the network issues and WhatsApp background settings on your device. If this is not happening to you regularly but with only certain people, then you need to ask them to check their network and settings too.
WhatsApp is not only used as a message service. Due to its updated functionalities, we have calls too. WhatsApp calls audio and video will work for all devices on which WhatsApp is installed. You can also make calls using the WhatsApp Web. This has been recently added to it, but works really well once you give necessary permissions to it.
The first thing you need to check for when your WhatsApp call keeps disconnecting is, your network speed or connectivity. Also, it is important for the person you are speaking to also have good connection. If one of this is non-existent, then the calls will keep disconnecting.
Furthermore, it is important for you to check your background application settings and also data saver settings in your WhatsApp application.
There are many reasons why WhatsApp calls might not be working properly. So, do check if your phone and the application are up to date with their newer versions. This will ensure that any bugs in the previous versions are removed.
---
How to fix WhatsApp call disconnects after 1 minute?
Read the methods mentioned below and try whatever works for you.
Step 1 –  Check your network connectivity
WhatsApp needs a stable network to attend your calls or even for messages for that matter. A stable network is needed for anything online. Check www.fast.com to see your network speed.
Furthermore, check that your Wi-Fi or cellular data is turned on.
If you are using Wi-Fi, ensure that the Wi-Fi symbol does not have an exclamation mark beside it, try to check your Wi-Fi connection and turn the router OFF and ON again. If that does not solve it, please contact your Internet Service Provider (ISP).
Or If you are using cellular data, make sure it is on and displaying two arrows blinking in the opposite direction, with a H+, 2G, 3G, 4G or 5G beside it.
---
Step 2 – Change WhatsApp storage and data settings
There is an option to reduce data storage for calls in WhatsApp. The main function is to limit the amount of data used by calls in WhatsApp.
Visit settings in WhatsApp.
Select the option "Storage and data".
Under network usage you will see an option "Use less data for calls".
Make sure to turn this off.
If "Use less data for calls" option is turned on you might face problems like delay in your voice reaching them (the person you are talking to) or their voice reaching you. You might not hear anything from the other side or vice versa. Limiting data is not a good idea, if you want to enjoy the benefits of an application.
---
Step 3 – Clear WhatsApp cache
Cache is the data stored by applications with each usage of it. Once this gets piled up, the app will get slower due to the unnecessary load. This should be cleared once in a while. It is recommended for every application on every phone.
Visit settings.
Go to applications.
Select WhatsApp.
Under the App info, select storage.
Then you will see the options clear data and clear cache.
Select clear cache.
---
Step 4 – Clean install WhatsApp
Clean installing an application is the process of uninstalling it and then reinstalling of it after a period of time. So, essentially all data will be removed and will be restored (installing again) after the cleaning process is done.
Go to the dedicated application store (Play Store for Android) on your device.
Search for WhatsApp.
Uninstall it and wait for a period of time (1-2 minutes).
Then install it again.
---
Step 5 – Restart phone and WhatsApp
Restarting is a good way to get rid of bugs (also called functional errors) on your device. It is said to be a healthy practice for your devices.
Press the power button on your device.
Select the "Restart/Reboot" option on the pop-up on your screen.
After the device is turned on, try opening WhatsApp.
---
Step 6 – Allow WhatsApp to run in the background
WhatsApp needs permissions to run in the background. It fetches the data in the background from the cloud and then give you notifications of messages or calls. Everything happens in the background and only a part of it is seen in the foreground. If you do not allow permissions, it might not work as intended.
Visit settings.
Search for applications and select WhatsApp.
Under WhatsApp you will find "Data", turn on "Allow Background Data Usage".
Also under "Battery" you can give WhatsApp Unrestricted, Optimized (based on usage) and restricted access. Set it to unrestricted or optimized to let WhatsApp work properly.
---
Step 7 – Check for WhatsApp updates
Older versions of applications do not work properly. They also lack newer and updated features of the application. So, it is always wise to check for newer versions of the applications installed on your device.
Visit the application store on your device.
Search for WhatsApp and check for new updates and install it.
Bugs in the older versions of the applications are gotten rid of when they are updated. Updates for popular applications are rolled out pretty much every week. So, check regularly (weekly or fortnightly).
---
Step 8 – Visit WhatsApp Help Center
WhatsApp Help Center (faq.whatsapp.com) is the option you need to look at, when there is nothing else left to do. A lot of topics are covered here on this website. It has information and guides to help you work your way through WhatsApp. Also, it also has various queries with answers from professionals at WhatsApp.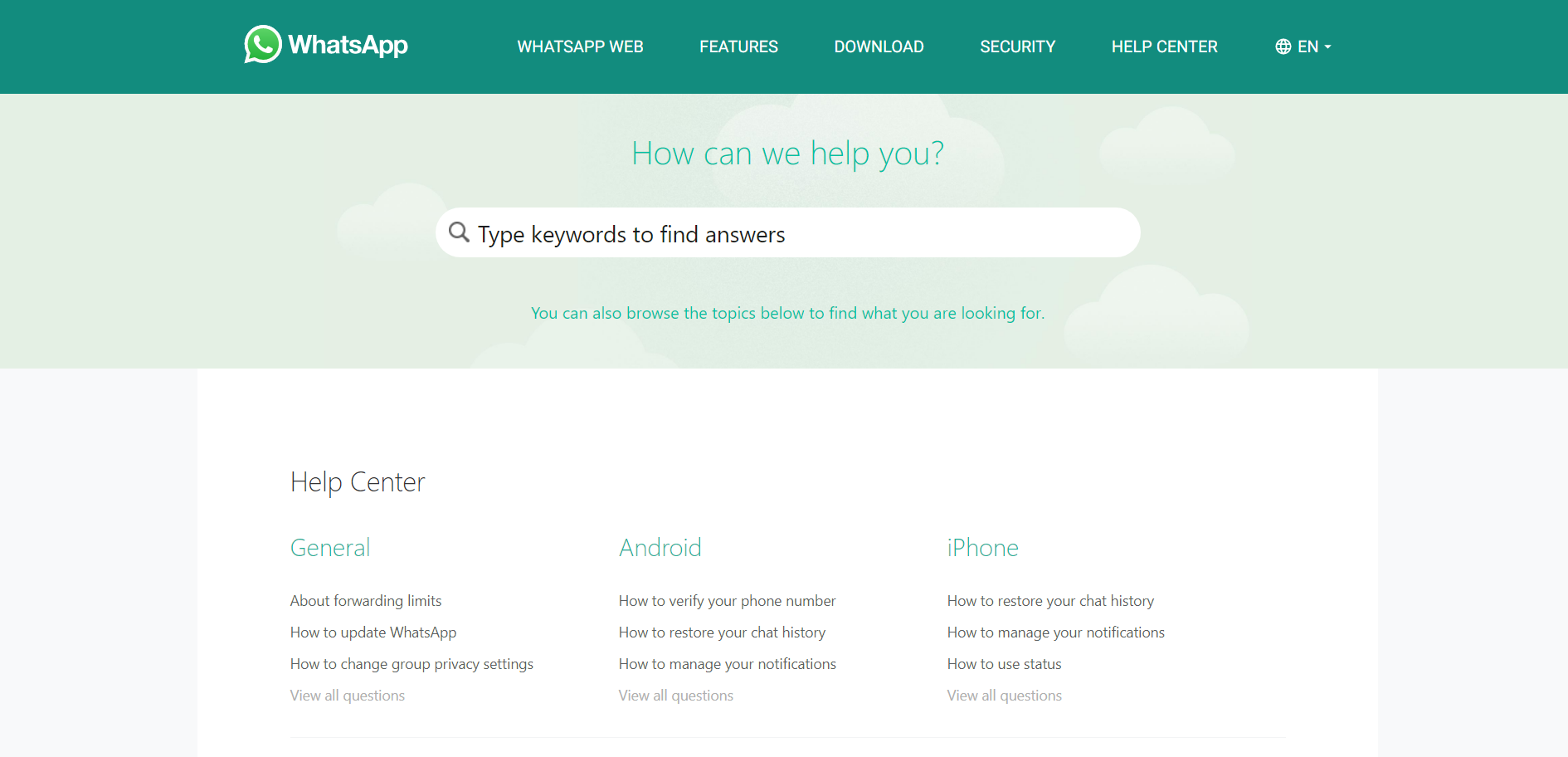 The topics here are divided into categories. So, if you choose the topic similar to the problem you are facing, you can find the queries and their answers. Search by using keywords that help identify your problem. You will definitely get the answers to your problems and you can be sure that they will work. Because they are answered by professionals working with WhatsApp.
---
FAQs
1. Why is there a delay in my WhatsApp calls?
A. WhatsApp calls need an amount of data to hear the other person properly and also the other person should have good network too. Also, if one of you does not have proper network or has "Less data for calls" option turned ON, you will have trouble in the calls.
2. Why am I not getting notifications for WhatsApp calls?
A. The notifications for messages and calls is different. So, you should visit WhatsApp's notification settings and turn on notifications for calls too. If you are not getting notifications even when that setting is on, check whether the notification sound is on "Silent" option. This option will show you the notification on the screen, but if you are far away you would not be able to hear it.
3. How to stop calls from getting disconnected on WhatsApp?
A. If you want your calls to run smoothly, ensure that you and the person you are talking to have proper network. So, stable network equals good call quality on WhatsApp.
---
Final Words
Even though WhatsApp does not need introduction these days, we get a brief description of WhatsApp and the various features it offers.
Then we get to the crux of the matter, "Why does my WhatsApp call keeps disconnecting?". The reason for this is improper or network or data limitation settings on your phone and also in WhatsApp.
The methods to fix this problem are checking storage and data settings, clearing cache, clean installing WhatsApp, allowing it to run in the background, checking for updates and also updating your application.
Also we have a few frequently asked questions, to solve a few common problems. If you have any queries, please leave them in the comments section down below.
Thank you!
---
Further Reading:
[7 Ways] Fix WhatsApp incoming call not showing (2022)
Fix WhatsApp GIFs not working (Android and iPhone)
How to add new line in WhatsApp Web?
How To Use WhatsApp Disappearing Message On PC, Android & iOS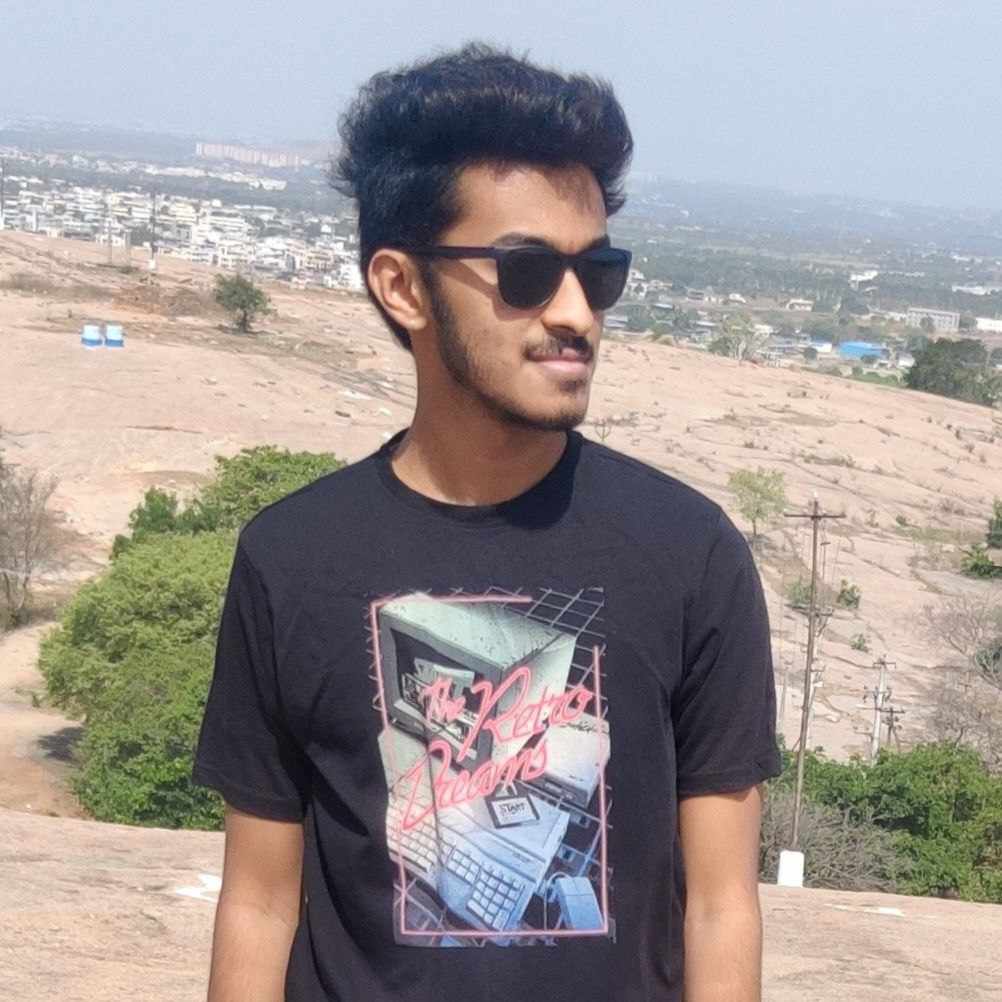 Currently pursuing my final year of B.Tech specializing in Electronics and Communication. I have been following all tech related information since my 9th grade and I never stopped. But technology is not the only thing I follow. I also follow info about cars, watch a lot of movies and series and without a doubt read books. And sometimes write stuff too.