One on the most popular instant messaging apps in the world. There is no doubt when it comes to acknowledging the wild popularity WhatsApp have among the people.
It is more many the app of choice to connect to friends, family and now even business now, on a daily basis.
The app with its intuitive and easy to interface makes it great for people of all ages and the best part is that all the services it provides can be accessed free of cost.
The call feature, like the text feature on WhatsApp is an important aspect on the app, that provides free secure encrypted calling through an internet connection.
The call feature is baked right into the app and can even turn call into video calls if users wish.
However, sometimes call notification for some user are not received and it can cause great inconvenience. Especially for those who take important calls frequently via WhatsApp.
If you are not receiving call notification on your WhatsApp, then carry on with this article to understand the problem and on how to solve it.
---
Why does WhatsApp not show incoming calls?
Getting timely notifications for your texts and calls is an important feature for every app. Without proper notification, it drains the meaning out of "Instant" in "Instant messaging or call". Especially now with so much work and necessities being linked to calls and messages, it is crucial that we receive and revert back on time.
WhatsApp by default should show all call notification in real-time. However, if users are facing any delay in receiving or not receiving notification then there lies a problem.
The reason behind WhatsApp being unable to show call notifications on time could lie in a number of reasons.
For starters, having your phone in DND mode can prevent your phone from showing any incoming notifications. Users who use Battery Saver mode are also susceptible to the fault, as the phone aggressively prioritizes battery optimization and savings.
WhatsApp not having proper permission can also lead to this problem. It is also important to keep your WhatsApp updates up to date, as missing updates can devoid your app of important bug fixes and improvements. Having your background data restricted will also most likely cause this issue.
If users cannot zero-in on the issue, then follow our step by step guide in our next section to resolve the issue.
---
How to fix WhatsApp incoming call not showing?
If users are unable to locate the root cause of their problem, please refer to this guide. Users can follow this step by step guide to make sure that they resolve the issue without the need of any professional assistance. The guide below will all be focused on making changes straight from your phone.
Firstly we have to make sure that the phone is not on DND (Do Not Disturb) mode. Users will not receive any notification from any app as long as their phone is kept in this profile. To exit or turn off DND mode on your phone, follow the given steps:
1. Turn Off DND mode.
Go to "Settings" on your phone.
Scroll down to the "Sound" menu.
Choose other sound profile other than DND.
Android user can also exit DND mode by accessing the sound setting straight through the volume tray by pressing the volume up button. Once the DND profile is exited, users should now start receiving their notifications with sound on time.
---
2. Disable Battery Saver.
Having your Phone on battery saver mode, while in a pinch for power is great way to conserve battery. However, activating this setting makes the phone aggressively switch to power conservation mode. The phone tries to conserve battery by killing all background apps and turning off all service, unless directly in use by the user. This leads to the phone disabling all notification services as well. If users want to check or turn off, battery saver mode follow the given steps.
Open "Settings" on the phone.
Head to "Battery.
Disable "Power Saving Mode" or "Battery Saver".
Users can also do the same by accessing their quick settings in the notification shelf. The Power Saving or Battery Saver icon should be there that can be toggled "Off" with a touch.
---
3. Toggle Background Data Setting.
Having you background data setting turned "ON", alters the way apps consume data while passively running in the background. This setting can help you save your data from exhausted if you have less packet data available. However, turning "ON" Background Data limits the way data is used and conserves data aggressively.
WhatsApp is an app that constantly needs data as it requires to update itself constantly on any incoming or new calls or messages coming in. To turn "OFF" Background Data, follow the given steps:
Go to "Settings".
Head to "Apps".
Find "WhatsApp" from the list of apps.
Users can under "App Data Usage" or "Mobile Data & Wi-Fi" find Background Data.
Toggle Off Background Data.
When users turn off this setting, the phone will have unrestricted access to mobile data even while running in the background. This means that messages and calls will arrive on time. This setting however will make your device consume more data and battery.
---
4. Enable WhatsApp permission to show notification.
To receive notifications, users need to give app the required permission to be able to show notification when it arrives. Not granting permission apps to display notification will result in user missing out on call and message notification. To check if permission has been granted to WhatsApp to show notification, follow the given steps: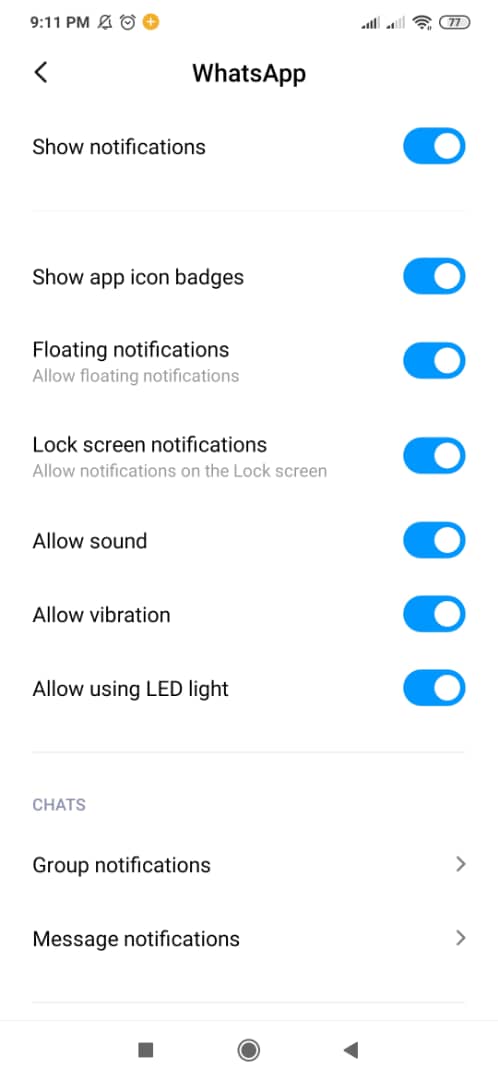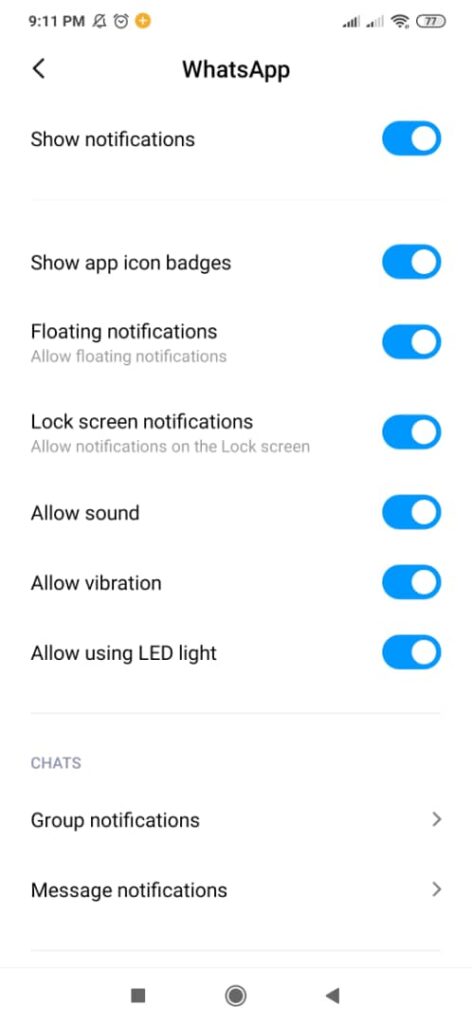 Open "Setting" and head to "Apps".
Open "Installed Apps" and from the list of apps, find WhatsApp.
Under the "Permission" section toggle on "Show Notifications".
Toggling this permission "On" will allow WhatsApp to display notifications when it arrives. This setting like any other setting in the list of permissions for WhatsApp is important.
---
5. Clear WhatsApp cache.
Having corrupted cache can sometimes effect WhatsApp the way it works. Users need to clear the cache under such circumstances to restore normalcy to the app. To clear Cache from WhatsApp, follow the given steps: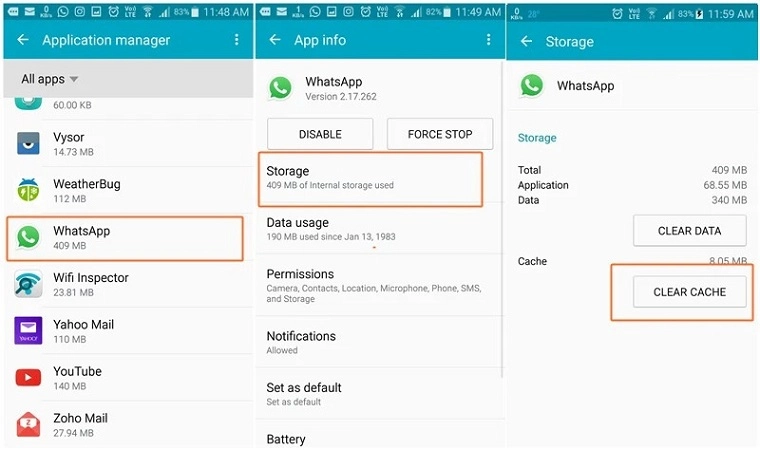 Open "WhatsApp" and head to "Apps"
Under installed apps search for WhatsApp.
Users will find "Storage and Cache" as an option here.
Clear "Cache" but do not clear "Storage Data".
Clearing Cache should most likely restore normalcy as all temporary user data is removed with bugs or corruption . While in this setting do not clear off Cookies or Data as this contain all other info. of your WhatsApp like messages, images, videos, recordings etc.
---
6. Update WhatsApp.
Running an outdated version of WhatsApp on your phone can also cause problems with the app sometimes. Even on a very general basis it is always considered best to have your WhatsApp and other apps up to date.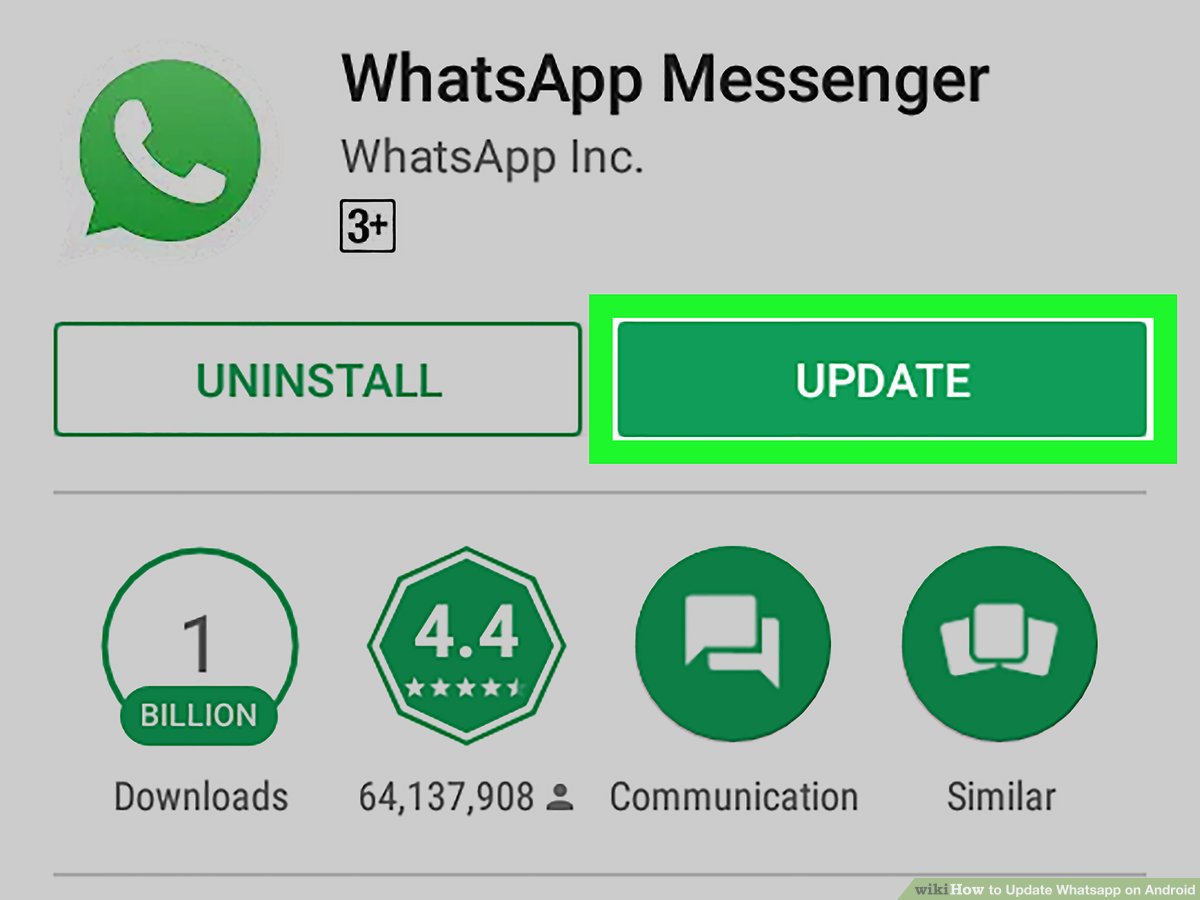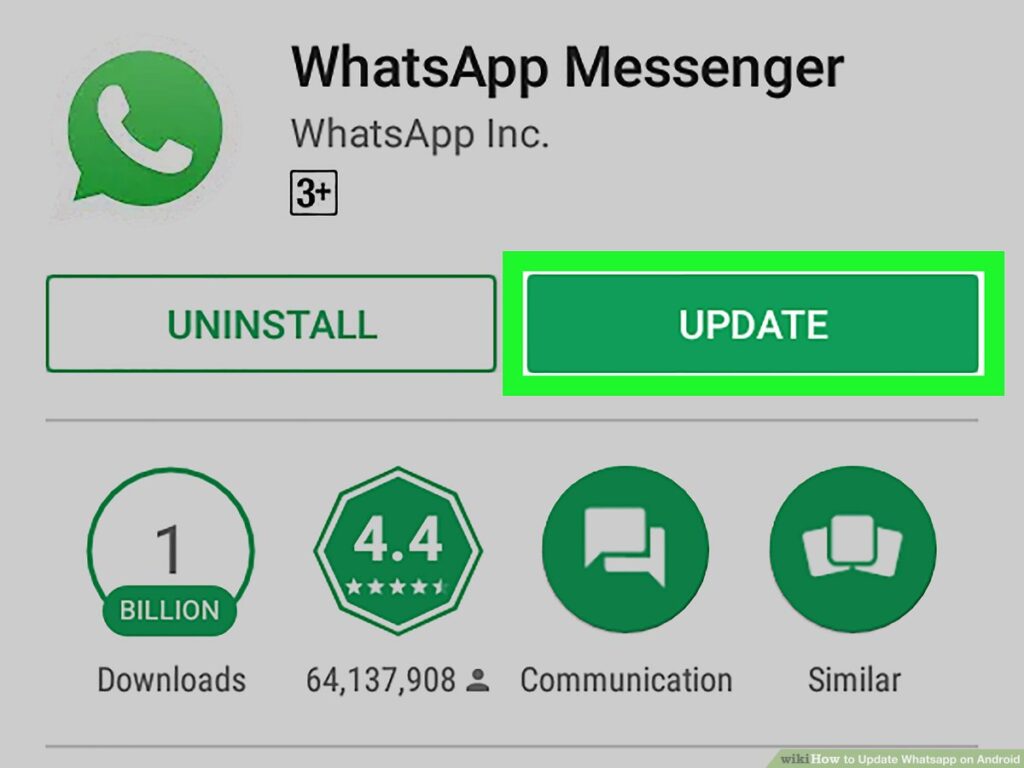 To update your WhatsApp on your phone, follow the given steps:
Go to "Play Store"
Press on the profile icon on the top right portion of the screen.
Under "My Apps and Games" there should be a count of all the apps you need to update.
Users can either choose to individually update WhatsApp or choose Update All.
Having your app up to date is essential as it  brings in important bug fixes and new features essential for you app. It is under best interest that users keep a track on their apps and update it regularly.
---
7. Update Google Play Store
Having an updated Play store is also important as the Play store provides many important background services that are essential to many apps. It is also the medium through which all your apps will be downloaded and getting updates.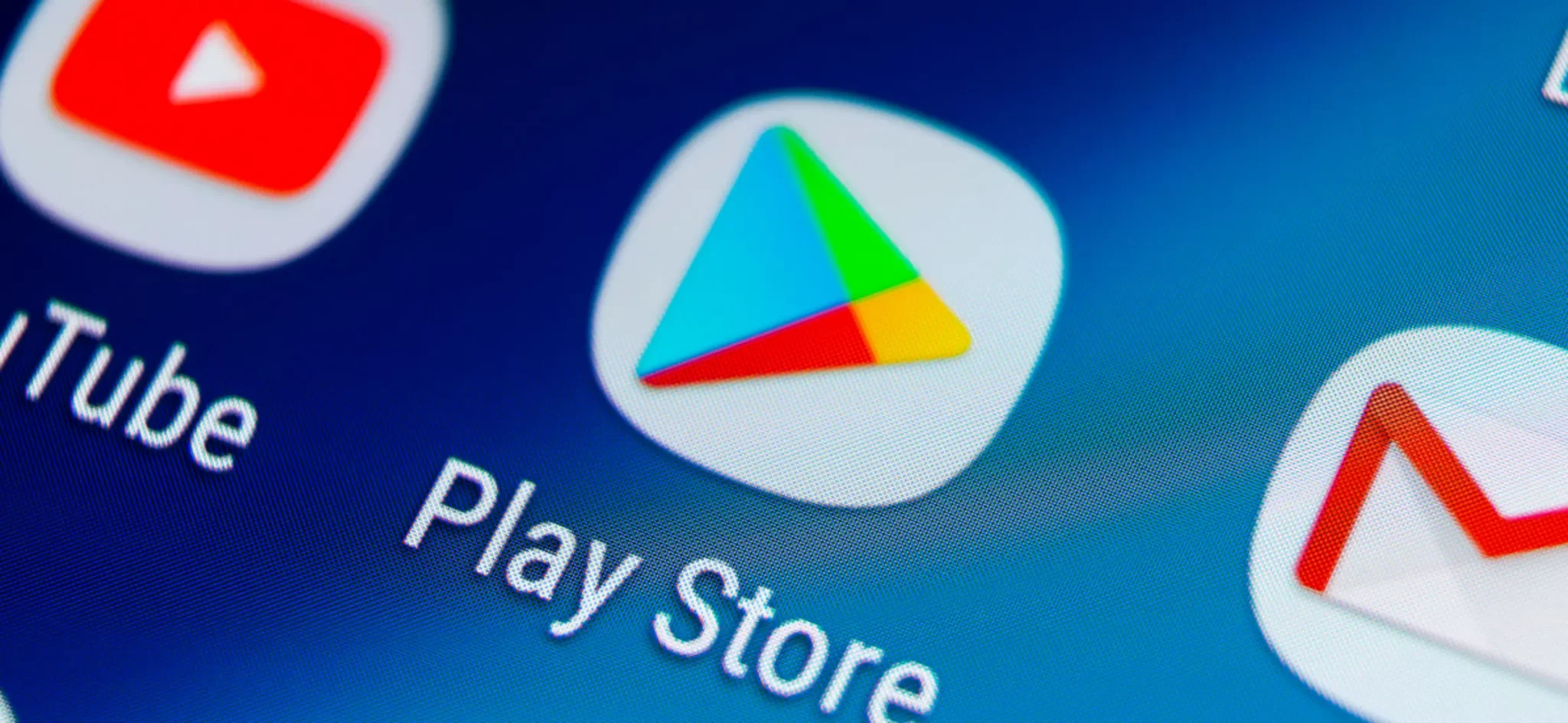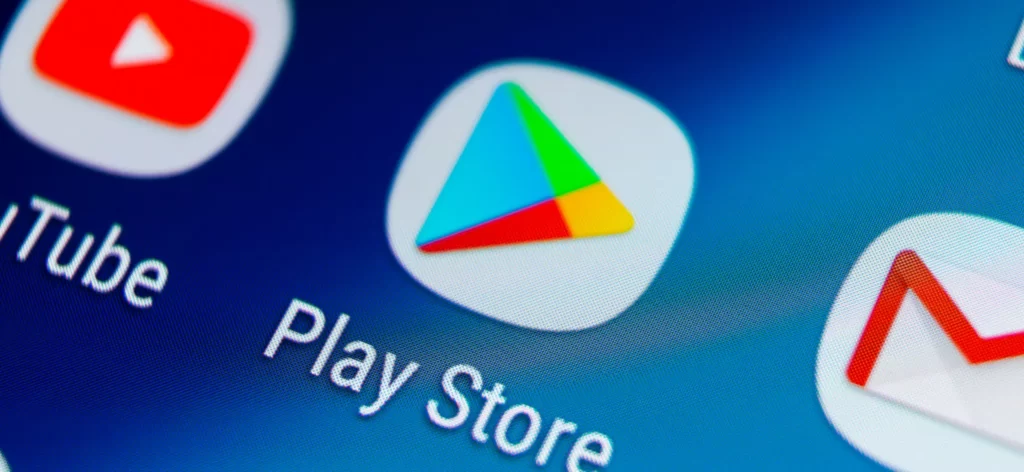 To update your Play Store, follow the given steps:
Open the Play Store.
Tap on the profile icon on the top right corner of the screen.
Press "Settings" then "About" and then "Play Store Version".
There will be a message telling you if your Play Store is up to date, any available update will be installed automatically.
Having your Play Store is equally important as keeping your apps updated. Make sure to check for updates for your Play store regularly to get all the latest and best features on your phone.
---
FAQs
Q1. How much does WhatsApp charge for use?
Ans: WhatsApp is a completely free app to use. Users do not need to pay any charges to avail its services. Users only need to have a compatible phone, a working phone number and an internet connection to start using the app.
Q2. Is WhatsApp secure?
Ans: Yes, WhatsApp is secure as all calls, messages and all other media are totally encrypted end to end for both users. Security is a priority for WhatsApp and users get the benefit by getting secure features whenever they use the app.
---
Final Words
WhatsApp is daily-driver for many on the regular to address to their connectivity needs.
It has in many parts of the world become an indispensable part of people's smart phone experience. As a user who connects with friends and family on WhatsApp, missing call without any notification can be an annoying and inconvenient experience.
We hope that users have been able to restore the call notification feature on WhatsApp by following our step by step guide.
---
Further Reading:
Fix WhatsApp GIFs not working (Android and iPhone)
How to add new line in WhatsApp Web?
How To Use WhatsApp Disappearing Message On PC, Android & iOS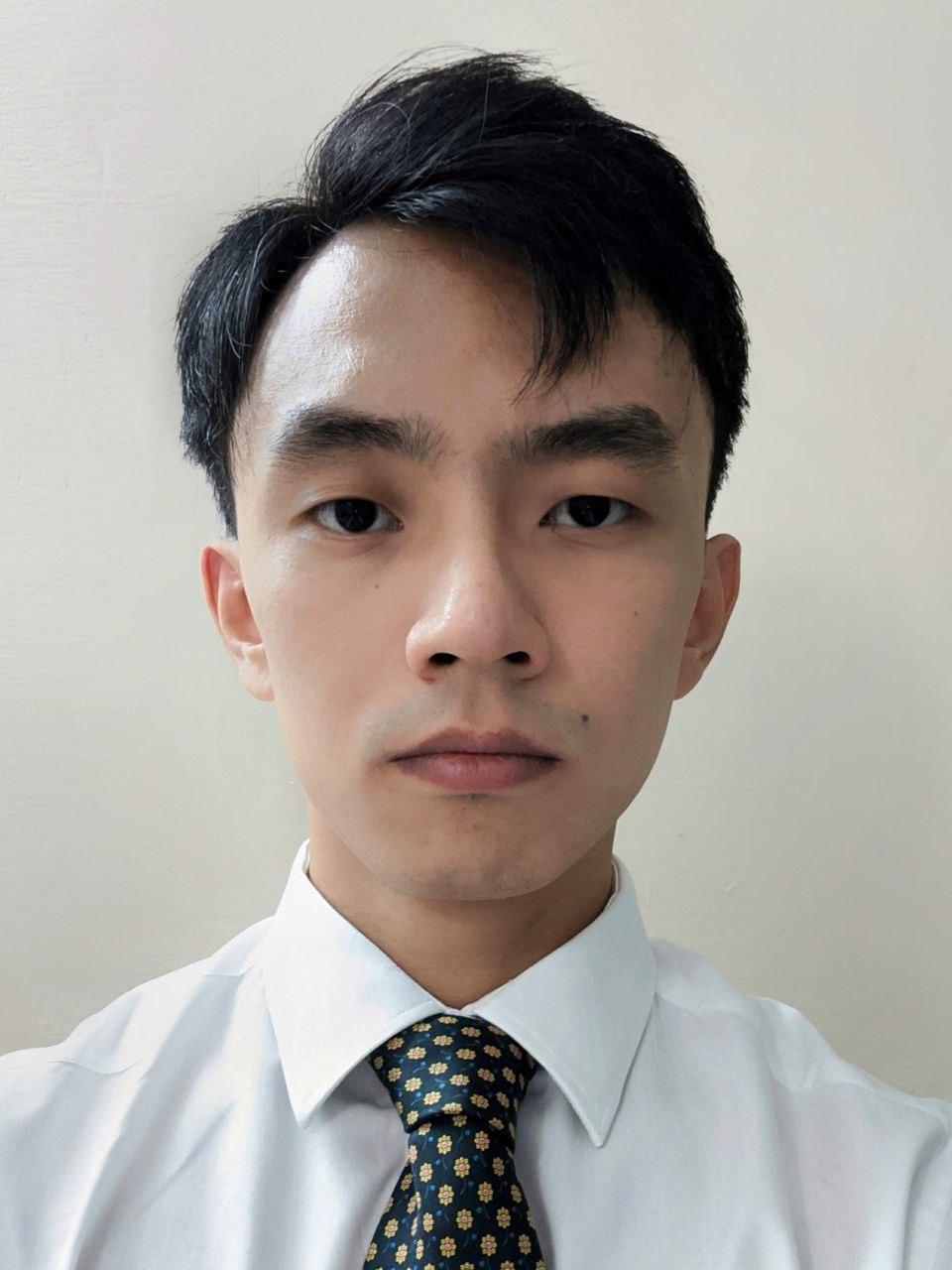 A perennial tech-head with a knack for words, sneakers and fast cars. Likes to be in the know, of anything upcoming and cutting edge. Will probably sit down and talk to anyone over a cup of coffee. The coffee has to be good.