Are your Whatsapp Gifs not working?
If Whatsapp Gifs are not working for you, then you have landed on the right page.
This post explains why Whatsapp may not work and what you can do to fix it.
So, let's get started.
WhatsApp was founded in 2009. When it has begun it was just a messaging service. Now it has options to send a voice message, and do audio and video calls. We can send images, files, locations, and contact details.
It is an immensely popular application. WhatsApp houses approximately 2 Billion users. That means 1/4th of the whole population (nearly 7.9 billion) use it.
WhatsApp was acquired by Facebook in 2014 and hence has control over all its features of it.
It is possible to access your chats using WhatsApp Web, which is a web client for WhatsApp. This means that you can access the chats on your phone via a browser on a laptop or desktop.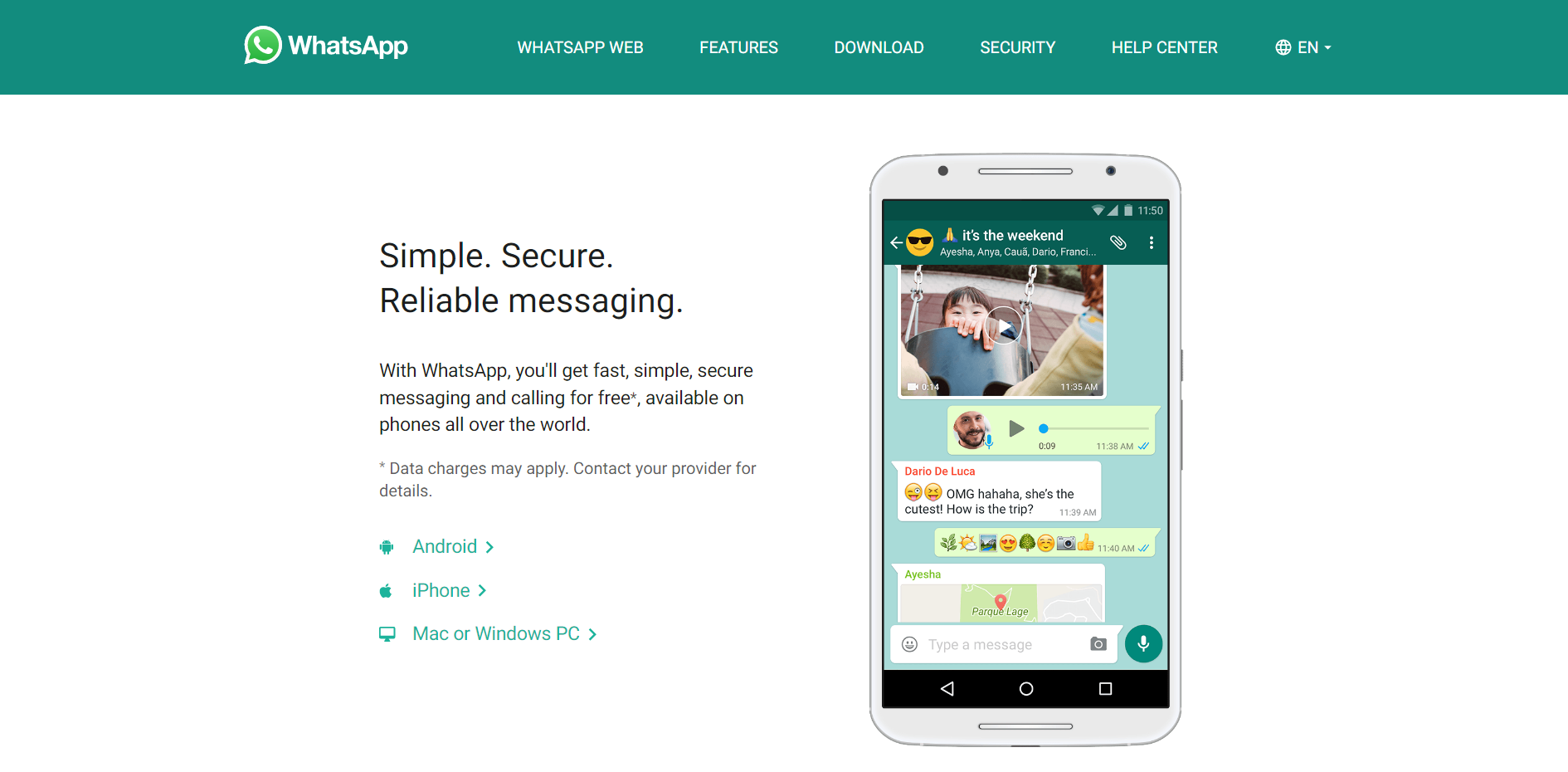 When WhatsApp Web was introduced, it needed your phone to stay connected to the internet, to gain access to WhatsApp on the browser. But, now it does not need your phone to stay connected. You can access your chats from the cloud.
Wonder why the GIFs on WhatsApp are not working. Having the issue on an android or an iPhone? Read the article to solve your problem.
---
Why are WhatsApp GIFs not working?
Short Answer: GIF are not working on Whatsapp because of network issues, app is outdated, or there could be other issues with the app.
The reason might be a poor network connection which might not be able to load or show GIFs. Another reason could be caused by the excess cache stored by WhatsApp or bugs in WhatsApp, which can be eradicated after an update is rolled out.
WhatsApp has GIFs that can be accessed from the message bar for both Android and iPhone mobiles. The GIFs for both are brought from the TENOR GIF database.
For Android, there is an emoji icon to the left of the message bar. When selected, the message bar moves up and we find a search icon to the bottom left, and backspace to the bottom right.
In the middle, we have emojis, GIFs, and stickers respectively. Click on the GIF option and you can select the GIF you need by searching for what you need or you can use the trending GIFs.
For iPhone, there is a sticker icon to the right of your message bar. Click the icon and select the GIF option. There you can find search for GIFs, select recently shared GIFs and also favorite the GIFs by tapping and holding them.
---
Fix: WhatsApp GIFs not working (Android & iPhone)
The process to fix WhatsApp GIFs not working is given for Android and iPhone devices.
1. Check if you are running a Beta version
Whatsapp offers some of the unreleased features to its beta testers. As you may already know, the beta version of any app helps the developers to test new features by rolling out them to a few beta testers.
But, the probability of the beta app causing issues in general usage is quite high. Some of the features might not work as intended.
And it can be the reason why GIFs are not working for you.
The simple solution is to uninstall the beta version and download the official app from the respective app store.
---
2. Check your internet connectivity
The GIFs need a minimal amount of network to load and keep loading GIFs of different kinds. To check your network speed, visit www.fast.com.
Remember, that a minimum of 5-8Mbps (megabits per second) network speed should be enough for you to access any kind of internet service.
---
3. Update Whatsapp to the latest version
WhatsApp updates are generally user-interface updates or performance updates. Performance updates remove bugs in the application. If you think your application has bugs, try checking for updates.
Go to Play Store
Search for WhatsApp
If there is a new update, install it.
For iOS users –
Go to App Store
If there are any updates for any of the applications on your device, there will be a badge showing a number of the apps which can be updated on the Updates icon.
Check whether WhatsApp has any updates and install it if it does.
---
4. Clear WhatsApp cache
The cache is the storage of the data by the application, to process future requests by the user faster. The cache gets stacked up after each usage. It is recommended to clear the cache once in a while.
Go to applications in settings
Select WhatsApp
Go to storage settings and clear the cache
For iOS, the option to clear the cache is not available.
---
5. Clear WhatsApp device data
WhatsApp has a lot of data. Which includes images, videos, documents, and cache too. If you do not want to Uninstall the application, just clear out the unnecessary files and WhatsApp should work normally.
Go to settings.
Search for applications and select WhatsApp
Select the Storage option and clear the data
This will clear all the data and you will have to log in again. If you do not want to do this, just go to the File manager and delete unwanted files from your device.
For iOS users –
Go to Settings.
Scroll down and you will find various applications.
Select WhatsApp.
Select delete app and it will remove all the data and you will have to download the app again. (Your chats will be stored, if you have the backup turned on).
Another way would be to open WhatsApp. Select settings at the bottom right of the screen. Go to manage storage and remove unwanted files.
---
6. Implement clean installation
Uninstalling and reinstalling an app fixes all kinds of problems. Any bugs or in-app errors can be removed.
Go to Play Store or App Store.
Search for WhatsApp
Uninstall WhatsApp
Wait for a few moments (1 minute or so)
Install WhatsApp again
This process is also known as Clean installation.
---
7. Contact WhatsApp Support
If no option works, this is your go-to. WhatsApp help center (https://faq.whatsapp.com/) has answers to all kinds of issues faced in the WhatsApp application.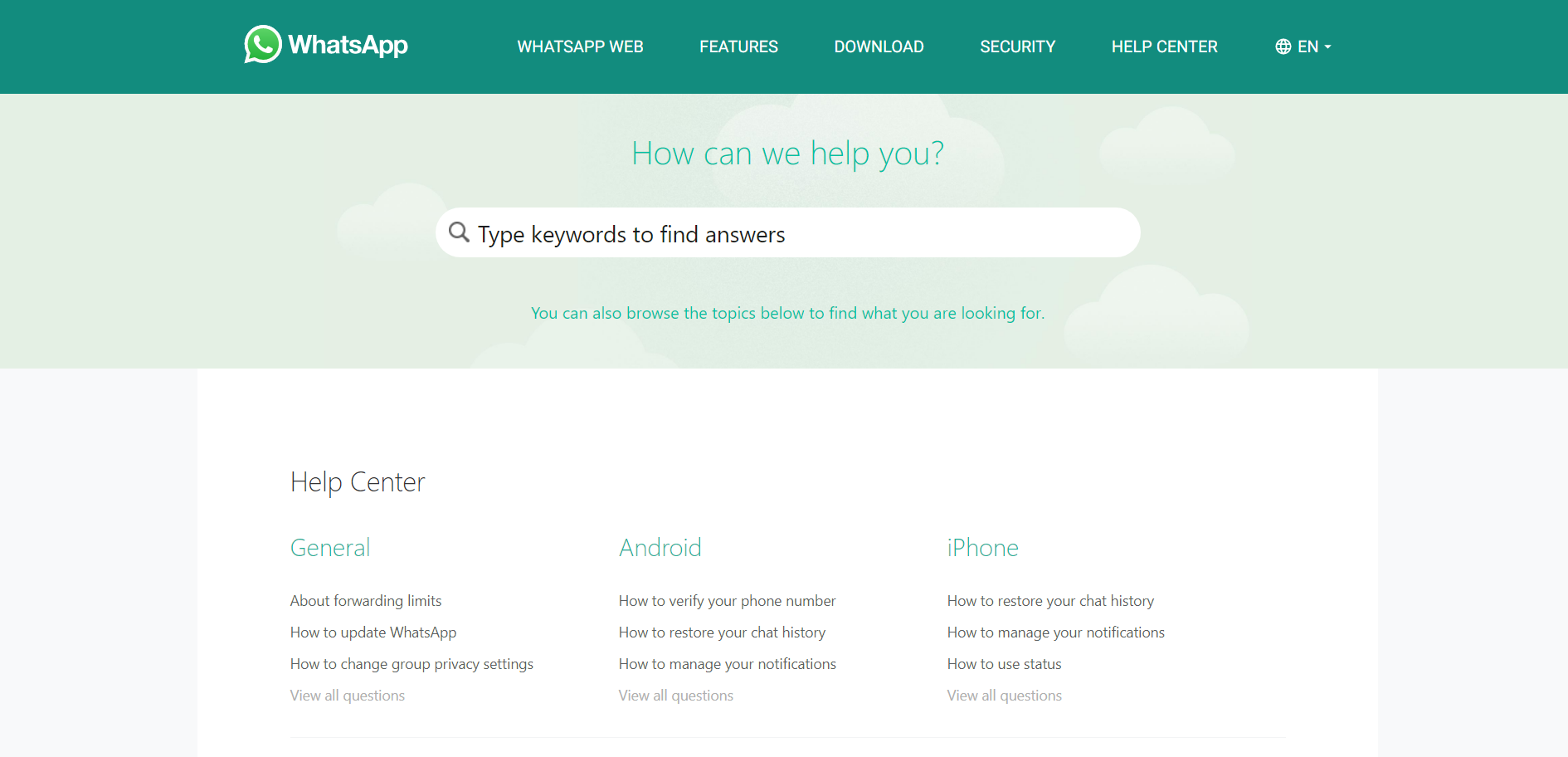 There are a lot of Frequently Asked Questions (FAQs) available on the website. Search using a keyword. In this case type "GIF" and all the questions related to GIFs will be shown to you.
Find the question which is close to your issue and select it. Consequently, the answers will be mentioned below the question itself.
Also, the answers are given by WhatsApp Help Center itself. So, you can bet your top dollar that they will work.
---
8. Download the GIF keyboard for WhatsApp
Well, if none of the above-discussed methods have worked and if you think there is a problem with GIFs on WhatsApp and they do not seem to be working, try downloading third-party GIF keyboard apps.
Go to Play Store or App Store and search for Gboard which is Google's official keyboard that supports GIFs. GIPHY Keyboard is also a good option.
---
How do I enable GIFs on WhatsApp?
GIFs are already inbuilt and available in WhatsApp. There is no need to enable or download GIFs from a third-party application or from a website.
Android users and iPhone users can access the GIFs from the message bar itself.
Android users, can click on the emoji icon (to the left on the message bar) and select the GIFs option in the bottom middle. There are multiple thousands of GIFs available.
iPhone users, can click on the sticker icon (to the right on the message bar) and select the GIFs option. Here also there is a multitude of options to select GIFs.
---
FAQs
Q1. Do I have to download GIFs from anywhere to use in WhatsApp?
N0, you do not have to download anything from anywhere. Everything is available on WhatsApp. Whether your device is an android or an iPhone, the GIFs can be accessed from the message bar.
Q2. The GIFs are still on my phone when I try to select them. But they animate or move normally after I select them. What is the reason for this?
This is because animation settings are turned off on your device. This will cause you no problem because it saves the battery on your phone by removing animations. You can turn it back on from your device settings, by searching for animation in settings.
Q3. Why is WhatsApp so different for Android and iPhone users?
Android and iPhone run on different Operating Systems (OS). So, a similar type of application cannot function for a different OS. That is why programmers create application compatible with the operating system on the device.
---
Final Words
To summarize, WhatsApp is very popular and can be seen on each and every person's device these days.
We understand what causes the GIFs to become faulty. The reasons for android and iPhone users are mentioned separately.
Fixes like clearing data, and cache, downloading a GIF keyboard to cater to your needs, uninstalling and reinstalling the application, checking for updates, and most importantly checking the network connectivity.
We got to know that GIFs on WhatsApp do not need to be enabled. They are already present in your application. Anybody can access them from the message bar in a chat.
Finally, we get to know some common questions and their solutions from users in the frequently asked questions section.
Please leave any queries regarding the issue, in the comments section down below. Also mention the method which worked for you, so that others can solve their problem quickly.
Thank you.
---
Further Reading :
What is FM WhatsApp : is it Safe to download
How to add new line in WhatsApp Web?
How To Use WhatsApp Disappearing Message On PC, Android & iOS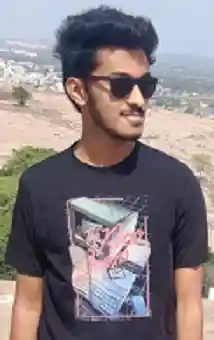 Sri Sahith is a B.Tech graduate specializing in Electronics and Communication. He writes articles by ensuring attention to detail. Any kind of technical revelation or news is his jam. Writing and technology are the things he is most passionate about and you can see it in his articles. Also, he loves to read books and talk about them for hours together.