Being on Reddit nowadays is considered modish & also holds you as an updated person. But the site has its set of troubles, just like every other tech platform. 
Reddit Users often report errors like 'something went wrong' and chat can't be loaded on Reddit, Reddit group chat not working, Reddit chat stuck on fetching messages, something Went Wrong And The Conversation Couldn't Be Created' & whatnot.
So, without any further dilly-dallying let's quickly hop onto the most prominent concern of Reddit users today, i.e. how to fix the Reddit chat not working (failed to connect to chat) issue instantly.
---
Why is my Reddit chat not working?
There could be a few possible reasons behind the "Reddit chat not working" issue. Let's see what are they.

Reason 1: You Hit The Limit Target
If you are unable to load your Reddit chat & if it shows something went wrong and the conversation couldn't be created or something like that. Then, most probably, you have unknowingly crossed the limit of active chats per day/you can open at a time. 
Basically, in order to prevent spammers, the developers have set chat limits for new users. Sometimes, they "shadowban" your account — mostly because you are suspected of spamming.
In that case, you are supposed to wait for your account to be back at the game, and after a few days of activeness, your chat limit will automatically increase.
---
Reason 2: Reddit Is Down
Most probably if you are not suspected or declared a spammer, check whether Reddit is down or not. Try to operate other social media apps, or even visit a web browser, for that matter. If everything works fine, the situation says Reddit is down.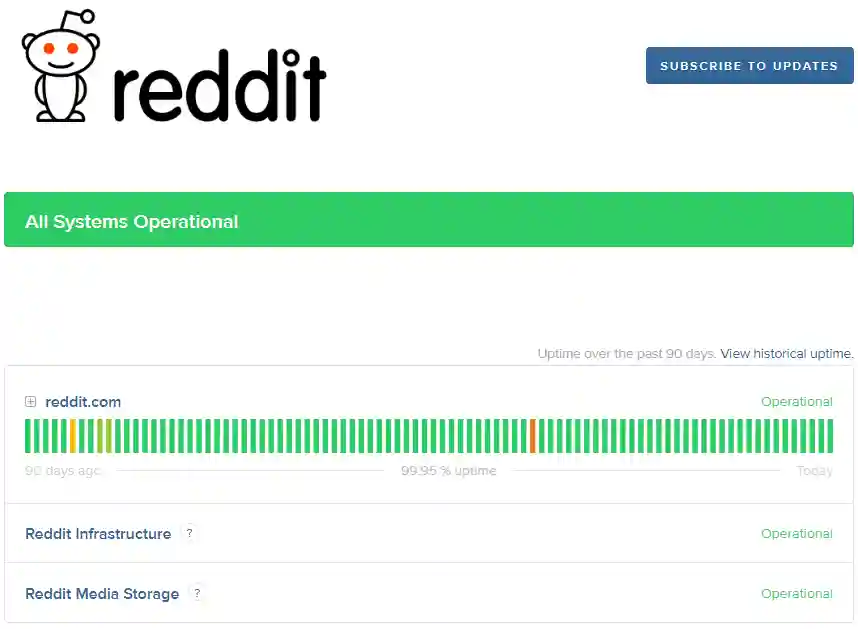 To check, go to the Down Detector & you'll be informed whether the problem is with Reddit or not. Report the issue if it takes longer time to fix than needed.
---
Reason 3: Reddit Not Updated to Latest Version
Updating an app takes a minute or two, yet many users don't even bother to take out time for it. It's always recommended to regularly update your apps.
As it can lead to a variety of issues with the app & you won't be able to operate it as swiftly as you want it to be. Furthermore, you may experience some issues, such as app crashing, Reddit chat not working, or it's showing "Reddit chat sorry try again later."
Quickly rush to Google Play Store, Apple App Store, or any other app store you are using & check if there are any updates available or not.
---
Reason 4: Internet Or Website Issue
If you see the app is not down & everything is fine from the other side. Most probably, there is something wrong with your Internet connection.
There could be a problem with your router or cellular data. Try to open another tab on your device, if nothing loads, try boosting your internet connection.
Try restarting your router & cellular data. If nothing happens, your internet service is probably down.
If you face any issue while using Reddit on the web browser, you must try switching to another one. As the problem could be with the browser & switching to another one might help.
Also, you can install the app on your Android or iPhone as it is always easier to have access to the app. I hope you now know the possible reasons behind the issue.
---
How to Fix Reddit chat not working? (failed to connect to chat)
Method 1: Create New Space
As we discussed earlier, you may have hit the limit of active chats in a day/you can open at a time. In order to prevent spammers, admins have restricted chat limits of new users. 
According to reddit, If you can't send any chat messages, it could be because of one of two reasons. You have either hit the limit of active chats you can start in a day, or you have hit the limit of active chats you can have open at one time.
In this scenario, you can try shutting down some of your existing group chats in order to make space for new discussions. Or you can also leave the unnecessary chats, Navigate to the Settings gear > then select Leave group. 
You now have a space for new discussions & I hope it helps!
---
Method 2: Boost Your Internet Connection
 There could be a problem with your internet connection & trying the below-mentioned process can help you troubleshoot your problem: 
Check whether your router & cellular data is turned on or not, To turn on your cellular data: 
Go to your device's 

Settings > Network & internet

.

There you have to select 

Mobile network

.

Turn on the toggle of 

Mobile data

.
Also, you can do a quick power cycling on your device. Your device will be refreshed as well as your network connection.
Quit using all existing apps and turn off your device.
Reboot your router/modem by unplugging them.
Wait for a while before plugging them back in.
After getting the connection back, try opening Reddit again.
If you think your network server is down, immediately contact your internet service provider. 
---
Method 3: Clear App Cache
 Cache stores all types of app-related data locally for quick access. Sometimes, cache stores unnecessary data that can get corrupted and create issues. Clearing it out can help to an extent. Don't forget to clear the app's cache along with the browser one.
Clear Browser Cache:
Open the

 browser 

> Click on the 

3-dot

located in the top-right corner.

Choose 

Settings > 

Navigate to 

Privacy and security

.

There,

 clear browsing data

.

Then, 

Clear cookies & site data

.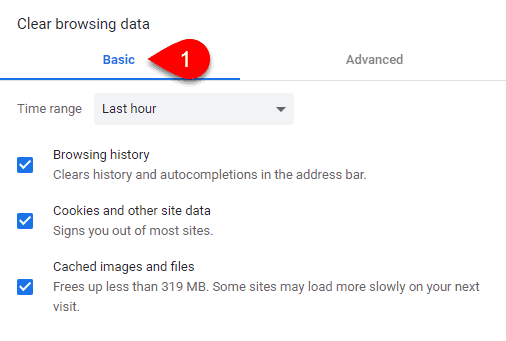 ---
Clear cache for the app:
Again go to the 

Settings

 app > choose 

Apps & notifications

.

Find the 

Reddit

 app under 

See all apps

.

Select 

Storage & cache > 

Tap on 

Clear Cache

.

You might want to select 

Clear storage

 for a clean & refreshed start.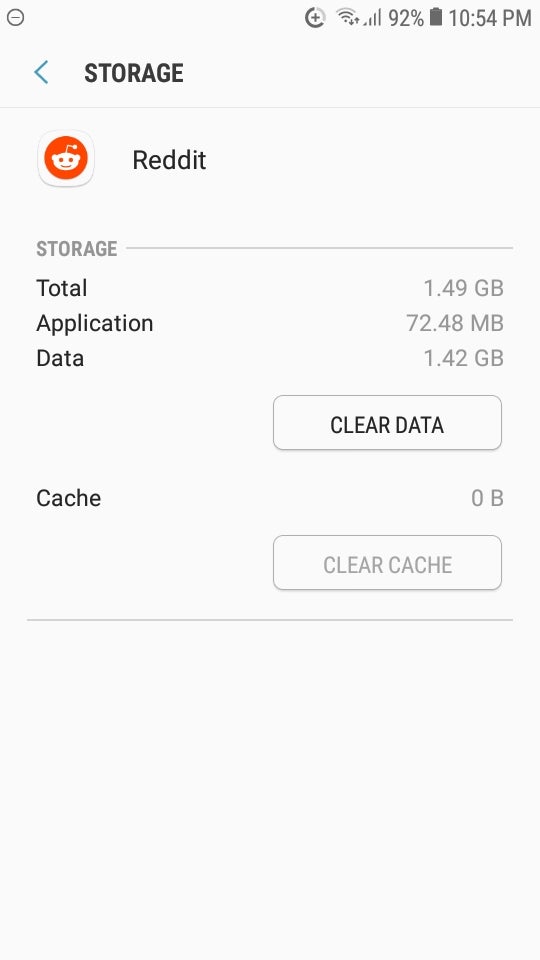 ---
Method 4: Update Your App, Restart & Reinstall
So, under this method, we'll take you through a number of troubleshooting steps to get out of a Reddit chat not working situation. 
First, quickly update your app, go to Play store/App store > search for Reddit > tap on Update (if available). 
Your app will then be updated with new features. But this is not the end yet, 
Log in

 to your Reddit account &

 check

 if it's working properly.

If not, 

log out

 & close the app. Again, go to 

Play store/App store 

> search for 

Reddit.

Tap on 

uninstall 

& then

 reinstall. 

Then, it's time to 

restart 

your device to give the app a fresh reboot.

Press & hold the 

volume & start

 button simultaneously. After restarting your device, log in to your account & it's done.
---
Method 5: Log out and log in again
Logging out of your Reddit account and then logging back in can often help resolve various issues, including problems with Reddit chat.
To do this, click on your profile picture in the top right corner of the Reddit website or app, and then click on Log Out.
Once you've logged out, log back in and see if chat is working.
---
Method 6: Disable VPN or proxy
If you're using a VPN (Virtual Private Network) or proxy service, try disabling it temporarily.
These services can sometimes interfere with the proper functioning of certain websites. After disabling the VPN or proxy, try accessing Reddit chat again.
---
Method 7: Use Reddit on browser
If you are using the Reddit app to chat with your friend, and it's not working then you can try using Reddit on your browser. Just in case, there might be some temporary bug or issue affecting the Reddit chats in the app.
To use Reddit on a browser, simply visit Reddit.com and login to your account.
On the other hand, if you were already using Reddit on your browser, you can try using the Reddit app.
---
Method 8: Disable browser extensions
If you are already using a browser to access Reddit chat and still chat is not working, it could because some browser extensions or add-ons can interfere with the functionality of Reddit.
So, temporarily disable any extensions you have installed and then try accessing Reddit chat to see if the issue is resolved.
If it works, you can identify the problematic extension by enabling them one by one until you find the culprit.
---
Method 9: Submit An Appeal
The second last method I'd like you all to take into consideration is an appeal to remove the suspension from your Reddit account. In some cases, you won't be able to chat because of shadowbanned accounts.
A shadowban usually means that Reddit admins have shadowbanned user accounts because they are suspected of spamming. Then, you won't be able to use certain features, such as starting a chat message.
Try to contact Reddit moderators for help & ask them for an appeal for the suspension or account restriction via reddit.com/appeals/ or you can create a new account if you are not into nodding your head in chaos.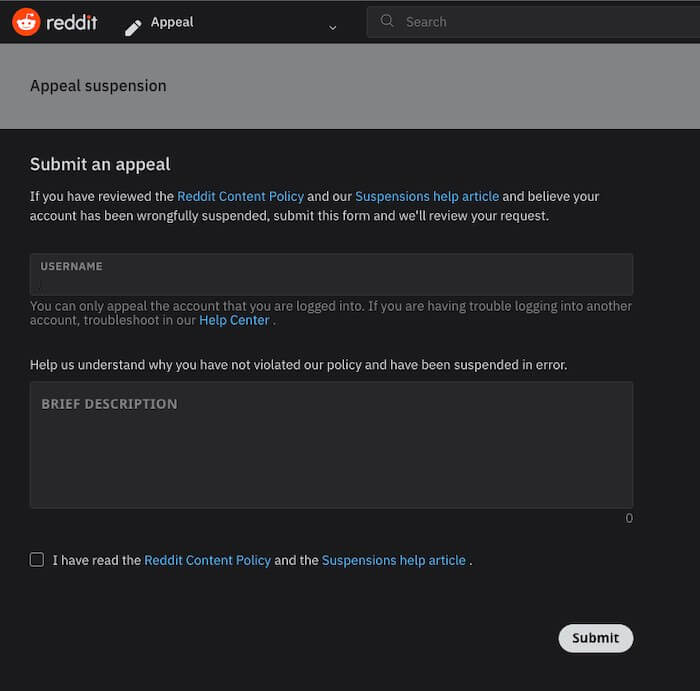 ---
Method 10: Contact Reddit Customer Support
If you have gone through all the above-mentioned methods which are considered most effective, you must immediately & directly contact the Reddit customer support via reddit.com/contact/. 
They will assist you the best in order to remove the suspension or the restriction from your account, visit the site & choose the suitable option to encounter the issue.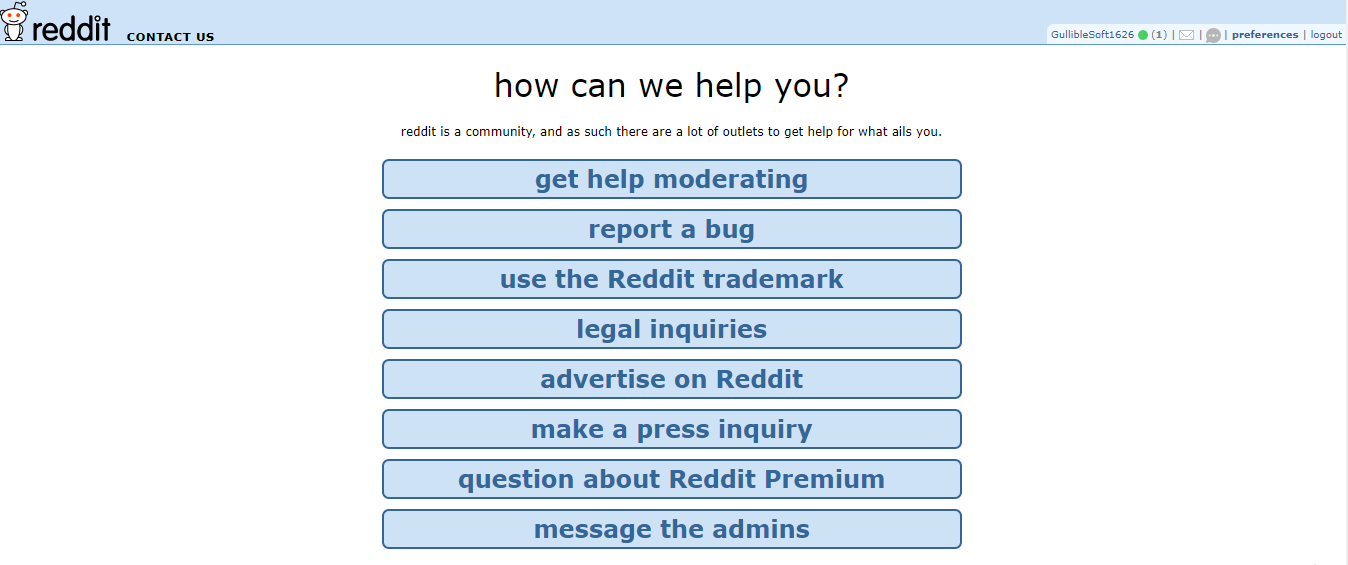 ---
SEE ALSO:
---
Final Words
In this article, we have tried our best to provide you the effective solutions & root causes for the Reddit chat not working problem.
You will find a bit of introduction about Reddit in the starting of the article. Followed by, the root causes of the issue. Such as you have Hit The Limit Target, Reddit app Is Down worldwide, you are using an Older Version, or there's some Internet Or Website Issue.
Furthermore, you will see a few effective solutions in order to troubleshoot the problem like, creating a new space, boost your internet connection, clearing your app's cache, etc. would really help.
I hope this article helps & reaches to the ones who are in real trouble, finding assistance for the same. Do share the methods to your closed ones.
I hope it felt insightful!
Thank you & have a beautiful day you all 🙂
---
Further Reading: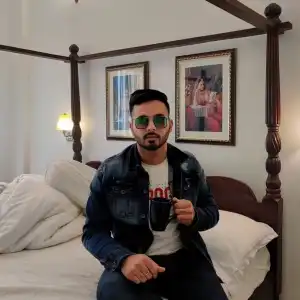 Ankit is an engineer by profession and blogger by passion. He is passionate to do all the stuff such as desiging the website, doing the SEO, researching for the content, writing tech blog posts and more.