It's understandable if, in this day and age, the idea of privacy seems like it's on the verge of extinction, given the explosive expansion of social media platforms and the internet.
People are posting nearly anything on social media, from their most recent trip to what they had for breakfast that morning; as a result, we have become increasingly accustomed to the idea that everyone is aware of everything that we do.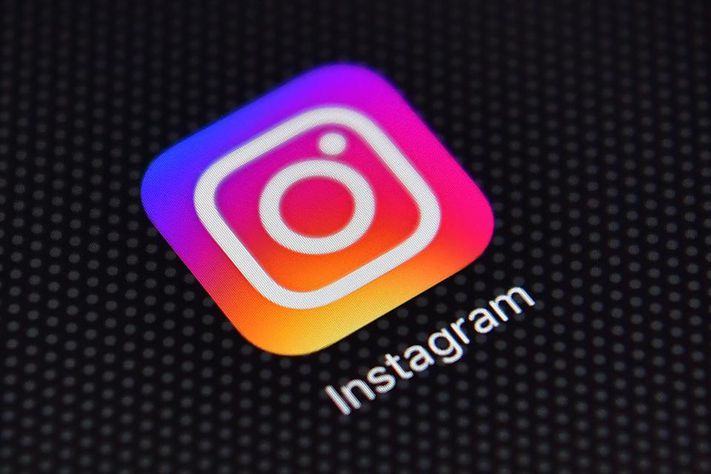 Every year, social media apps get better at making these kinds of suggestions, and now some of them can even identify and recommend people who don't appear to be related to you on any other social network.
Instagram's "Suggestions for you" function has generated quite a bit of debate recently. Some people find it useful since it makes it easier to locate others who share their interests. Some individuals do not see anything positive in the tales that have been suggested.
---
Do private accounts show on Instagram suggestions
Short answer: Yes, private accounts show up in Instagram suggestions because a private account only restricts viewing the person's posts until they approve you as a follower.
The algorithm that powers Instagram will recommend content and friends to you. Your chances of appearing on another user's Instagram recommendation are increased by the same algorithm that Instagram uses.
The Instagram app is equipped with a sophisticated algorithm that can analyze user connections and establish connections between users.
If the app determines that certain criteria have been satisfied, it will advise the user that relevant friends also use the app and that they follow these friends.
Instagram provides its users with a number of tools designed to improve the experience of using the app, one of the most notable of which is the ability to quickly locate and add friends who are not presently being followed by them on the platform.
Private accounts do appear in Instagram suggestions, unless the user in question blocks you, in which case you won't be able to view the account in question.
Your recommendation rate will not change if you have a private profile; all it does is limit who may see your postings.
Blocking another user's profile in your settings is the one and only way to guarantee that you will not be included in the suggestions of any other user.
---
Can someone follow me on Instagram if my account is private?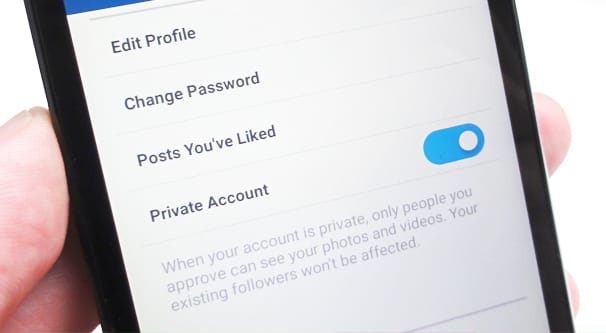 Short answer: Yes, people can follow you on Instagram even if your account is private.
Even if keeping your account private is an excellent approach to ensure that the information on your profile is only viewed by the people to whom you grant access, this does not alter the likelihood that someone would suggest your profile to another user.
Regardless of whether your profile is set to private or not, Instagram will still have the ability to propose you as a friend to anyone it believes you could have a connection with, allowing that person to then follow you.
---
What are Instagram suggestions based on
The Instagram algorithm compiles a recommended list of users to follow based on a number of criteria. We've outlined its foundations below.
1. Mutual friends
Instagram profiles are subject to research. Your system will recommend following another user if it finds that you share a large number of mutual friends.
2. Behavioral factor
Instagram keeps tabs on everything you do on the app. Things like the pages you've visited and the content you've interacted with (via likes and comments, for instance). Don't be shocked if you see these accounts recommended to you.
3. Search History
The odds of Instagram suggesting that you follow a profile you looked for increase with time.
4. Connected social networks
It's well knowledge that Meta owns both Instagram and Facebook. Therefore, there is a substantial overlap between these two social spheres. So Instagram may suggest you follow the profiles of Instagram users who are already Facebook friends.
5. location
The Instagram algorithm analyzes your location data to provide a personalized recommendation list. It indicates the system is aware of your residence and the places you frequent. Using this information, the algorithm will suggest that you follow others who share the same interests as you or who are located in the same city as you.
6. Device information
For instance, you've had two completely unrelated accounts open on your mobile device. It's possible, though, that you'll get suggestions in one account to follow people you already follow in another.
7. Phone contacts
You may also locate their Instagram profiles under the suggested users to follow if you sync Instagram with your phone contacts.
8. Followed Them Before
If Instagram discovers that you previously followed someone but have now unfollowed them for any reason, the profile of the person you previously followed may still be recommended to you.
9. Use the Same Hashtags
The information contained in your contact and following lists are not the only pieces of data that Instagram considers when making suitable friend suggestions within the app. Your overall behavior, including the kinds of hashtags that you use, might result in different suggestion pages being presented to you.
---
Are suggested friends on Instagram stalkers
Short answer: Not necessarily Even if someone searches for you on Instagram, their profile will not be shown to you unless Instagram's algorithm has previously decided that your profile is somehow related to theirs.
In addition to a number of other considerations, Instagram makes use of a sophisticated algorithm to assist in the selection of user profiles to recommend to users. There are various factors like as user privacy settings, phone contacts, and the number of mutual friends across user profiles, that might impact the different friends that may be suggested to you.
---
SEE ALSO:
What Does It Say When Someone Blocks You On Instagram?
If I Have Two Instagram Accounts Are They Linked
(14 Tricks) Instagram Reels Getting No Views? Check These Fixes
---
Final Words
This comprehensive guide has provided answers to many of the frequently asked questions that users have regarding the Instagram People You May Know friend recommendations. One of the most significant improvements to the users' quality of life that Instagram has introduced is the ability to make friend suggestions.
When you use Instagram, you often do not need to put in a lot of effort to uncover relevant profiles because the app's algorithm is continuously attempting to pair you up with other people with whom it feels you may have some kind of connection.
Technical writer and avid fan of cutting-edge gadgetry, Abhishek has authored works on the subject of Android & iOS. He's a talented writer who can make almost any topic interesting while helping his viewers with tech-related guides is his passion. In his spare time, he goes camping and hiking adventures.
---
Stay connected with us for the latest updates! Follow us on Telegram and Twitter to join our vibrant community and never miss out on any exciting content."