Now TV keeps losing internet connection?
If your Now TV internet connection is not working, you have landed on the right page. Here, we have provided all the ways to fix it.
So, let's get started.
Now TV is a great choice for watching your daily shows to news to sports and all other things. It is one of best telivision services that you can avail right now. The economic pricing and the numbers of channels provided really take it a step ahead of other services.
But the world now works on internet. We used to have days where using cables for television was mandatory. Now everything can be streamed directly through the internet. Now TV follows the same. However it would be a trouble if your Now TV keeps losing internet connection.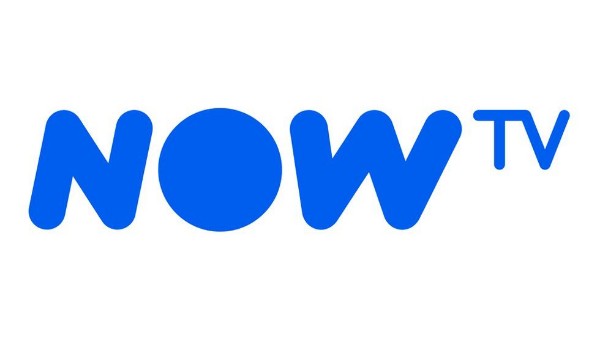 In this article we will discuss what causes now TV to keep losing internet connection and what are the ways to fix this issue. While we are at it, you can also check 'How to Fix Now TV Stick Remote Not Working'.
---
What causes Now TV keeps losing internet connection issue?
Short answer: Now TV keeps losing internet connection due to unstable internet, a possible glitch or an outdated software device. There also might be issues with the signal receptor itself.
Now TV functions based on internet connection and thus it is essential to maintain stable internet connection to it. If Now TV keeps losing internet connection the programs would fail to load, ultimately leading to a bad user experience. Let us see what could cause this issue:
Reason 1- Poor or unstable internet connection
Many users might have alright figured out that the most common reason is this one. Bad internet connection is often dropped by computers and other devices in search for better ones. This also means the Wi-Fi might be a little out of range of the TV.
In case the WiFi is well within range but the network provider has, for some reason decreased/limited the speed at that time, it could lead to the same trouble.
---
Reason 2- Outdated Now TV firmware
If you have been using an old outdated firmware or software update for the Now TV, it could easily lead to various issues. This includes screen flickering, loss of internet connection constantly, among other issues. this could make Now TV hard to interact with and watch.
---
Reason 3- A random glitch in the TV software
Glitches, hangs and freezes are nothing out of common and could occur at times to even the most optimised devices. Now TV may be losing internet connection because of a random issue that could be fixed by a couple of methods. We will discuss those in the upcoming section of this article.
---
How to fix Now TV keeps losing internet connection
Now TV has a series of simple fixes that could remove this glitch once and for all. Some are even useful on a day to day basis. These methods are:
Method 1- Ensuring your internet connection is stable and fast
One of the most common things to do is to make sure you that your internet connection is as stable as it could be. A bad internet connection would ruin the experience for you even if the TV worked flawlessly due to all the lags and buffering.
Simply reboot your WiFi router to make sure you are not facing any glitches. You can choose to contact your internet connection provider's customer support in case the speed does not gets any better.
---
Method 2- Update your Now TV to the latest possible version
Modern devices roll a lot of updates and patches to optimise the performance and make the device more stable. They also ensure that the glitches and bugs discovered so far have been fixed so as to ensure a smooth user experience.
Now TV is no different when it comes to this. The steps to update your TV are not complex either, consisting of very simple actions. The steps to update your Now TV are given below:
Step 1- Press the Menu button on your Now TV remote.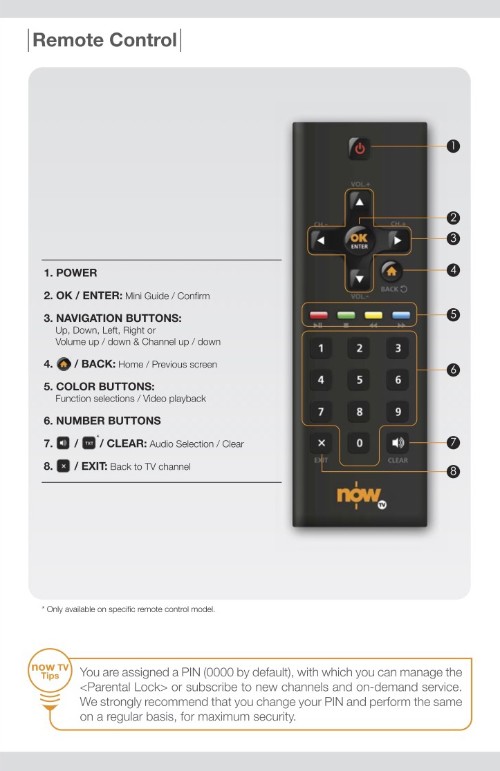 The Menu button is located in one of the four groups of buttons. If you are facing trouble locating each button in the remote, we have an article that focuses on where the buttons are in Now TV remote. Check out .
Step 2- Select 'Settings' from the Menu.
This would open up a list of other options to choose from. Use your remote to navigate.
Step 3- Select 'Support'.
Step 4- Select 'Software update' from the set of options provided.
You would notice the Update Now option.
Step 5- Click on 'Update Now'.
Step 6- Press the Enter button your remote.
That's it! Your Now TV would search for the latest update available for your device and update it accordingly.
---
Method 3- Rebooting your Now TV
Sometimes something as simple as rebooting can do wonders for your TV. If your Now TV keeps losing internet connection then you might need to reboot it to fix the issue. Rebooting removes the temporary issues that might have been caused and we're stuck with the system.
If it does not helps, you can also try taking the plug out of the power source and plugging it back after some time.
---
FAQs:
Q1- How do I fix the network chip if it's broken?
You cannot fix or replace the network chip on your own. Request assistance from the company and try getting the Now TV either fixed or replaced. Depending on how the damage occured, the replacement may or may not be billed.
---
Q2- How do I contact customer support for my Now TV losing internet connection issue?
A vast majority of users are able to find what they are looking for, or the answer to their queries right in the forums. You can access their forums from by going to https://help.nowtv.com/article/how-to-contact-now.
In case you are unable to do that, or do not find answer to your question,  go to https://help.nowtv.com/get-in-touch. You would need to go through three steps to elaborate the issue and sign in to get in touch.
---
Final words:
So we have tried to cover what causes Now TV keeps losing internet connection issue and how we can fix it, along with how to contact customer support. We hope this article helped a lot. Stay tuned for next how-to articles!
---
Further Reading:
(4 Ways) Fix : Now TV Broadband Not Working (2022)
How to Fix Now TV Stick Remote Not Working (2022)
(6 Ways) Fix Now Tv Box Not Working (2022)
[7 Ways] How to Fix Now tv not working on smart tv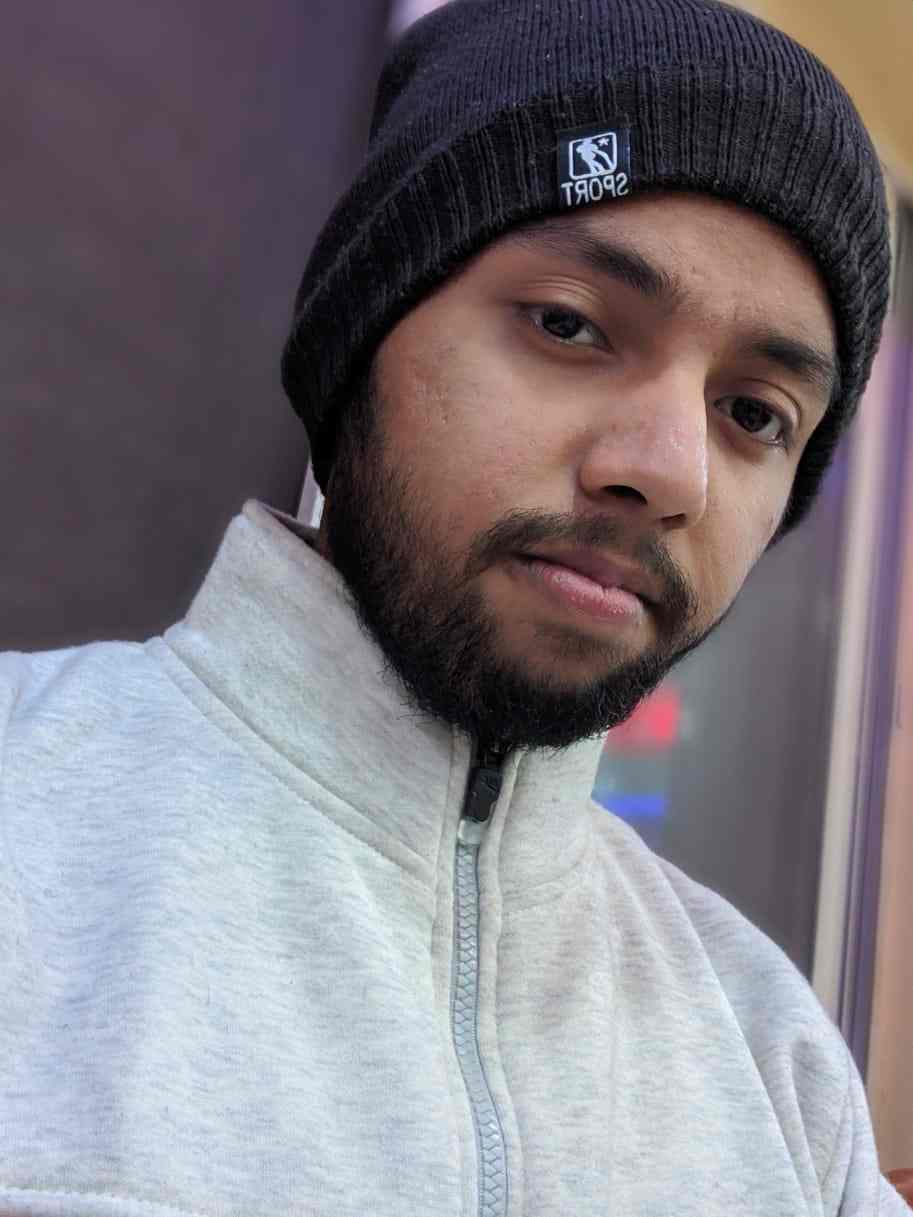 For someone who is a Medical School student, you certainly did not expect me to be here. But here I am, due to my fondness for technology, games and science. There is just something really sweet about technology that has helped in binding us together, so it is not surprising that I love to talk about it. And with the same technology, you could connect with me easily, so feel free to!