Now Tv Box is not working because there might be obstacles between your remote and now TV box.
Now (formerly Now TV) is a great substitute for traditional pay-tv in the UK because it doesn't require installation or satellite.
You may access an endless number of Sky on-demand movies and TV shows when you subscribe to Now on a month-to-month basis. But recently some people are having trouble with the Now Tv Box.
We completely understand how frustrating it is for you to be stuck with a broken Now TV Box for which you have no explanation as to the cause.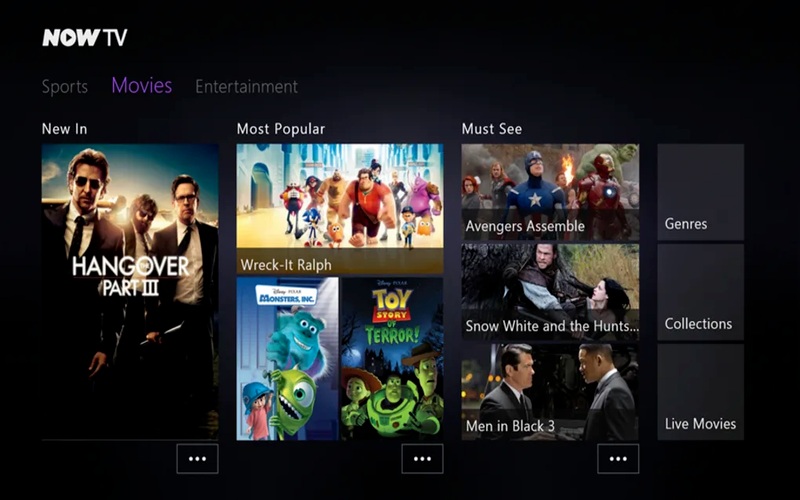 In this section, we will demonstrate how to fix your Now TV box as well as other straightforward troubleshooting processes that can be of assistance to you.
The first thing you need to do is figure out what sort of problem you are having with your box. The following is a rundown of some of the most common issues that contemporary TV remotes experience, as well as the solutions to those issues.
---
Why Is my Now TV box not working?
Your Now Tv Box is not working because you are using an older version of the Now TV app which is one of the possible explanations.
When you just brought the most cutting-edge technology into your home in the shape of a brand-new smart television that you just installed, it is a huge letdown when the now-tv box doesn't work correctly after you've just put it.
If you like to watch your favorite shows on a television with a large screen, having your Now TV box stop working could be a very frustrating experience. Fortunately, there are a few straightforward solutions available to fix the problem, and you won't have to reset your entire television system in order to do so.
We have identified the problem that is preventing the NOW TV box from functioning appropriately.
Reason 1- Obstacles between the box and the remote
Make sure that the Now Tv box and the remote do not have anything blocking their path. If a wall or some other impediment is getting in the way of the connection between the remote and the set-top box, you should either remove the obstruction or move the set-top box.
It is possible that your brand new Now TV box will not function correctly if a barrier is placed between, it and the TV box's remote devices. This barrier will prohibit the remote from transmitting signals to the TV box.
---
Reason 2- Dead remote batteries
Dead remote batteries can be the cause of this issue majority of the time, the issue may be resolved by taking the batteries out of the remote and then putting them back in.
If, after replacing the batteries in the Now TV remote, it still does not work, you may need to change the batteries themselves.
After the TV box has been restarted and allowed to run for about one minute, the replacement batteries should be inserted. It is important to pay attention to the + and – symbols.
---
Reason 3- Incorrect or Damaged Cable Connection
The issue of a poor or faulty connection is one that arises frequently for many users of Now TV. In most cases, it is the result of an electrical short circuit or a connection that has become loose.
In such a situation, it is recommended to fix the problem at home by utilizing the following solutions, which are listed below:
In the event of an Incorrect connection:
Step 1-Check to ensure that all of the wires are plugged into the appropriate ports.
Step 2-Examine the cable for any signs of damage or obstruction.
Step 3-Check to see that the cables are pulled taut.
Step 4-To gain an understanding of how the cable should be used, please see the user manual.
For damaged connection:
Now, if the cables are appropriately Fixed but the issue still persists, this points to a problem with a broken wire, try changing them.
---
How to Fix Now TV box not working
There are a few things that you can do in the event that you are unable to use the Now TV box as a result of any technical issues, and these things should hopefully help you address the issue.
In this article, we will walk you through some of the most common and effective approaches to resolving conflicts step by step.
Method 1- Turn off and disconnect your Now Tv box as well as your router.
If the NOW TV box that you use to connect it to your Smart TV is not operating as it should, the fault may lie with the wireless network or the NOW TV box that you use to connect it.
When it comes to repairing issues that occur with this sort of equipment, the majority of the time, all that is necessary is some form of troubleshooting:
Step 1-Before proceeding to the following step, be sure that both your NOW TV box and your router are unplugged.
Step 2-Try to wait a little bit.
Step 3-Once that is complete, the next step is to reconnect your wireless router.
Step 4-Connect your NOW TV box to your television in the final step.
If you follow these instructions, you can be certain that the configuration of your devices will be done correctly from the very beginning. To try using the service again, simply go back to the NOW TV webpage
---
Method 2- Unplug Your Smart TV
It is possible that some of the issues you are having with your NOW TV box are the result of your smart television. It is possible that this is the case. In this specific setting, the most fruitful course of action to follow would be to troubleshoot your television.
The NOW TV box may be repaired and made operational once more by following these steps.
Step 1-Disconnect your television from the electrical socket by unplugging the plug that is attached to it.
Step 2-After pressing and holding the power button for about a minute, go to the next step.
Step 3-Before moving on to the next step, wait for one minute.
Step 4-You can now power on your smart television.
It is essential to bear in mind that not all Smart TVs are equipped with a power button on the remote control. Before you can turn the television back on, you have to first detach it from the primary source of power, then turn it off, and lastly reconnect it.
If this remedy is implemented, then NOW TV users should be able to access the service once again when the issue has been resolved.
---
Method 3- Update the Now Tv app
It is conceivable that the NOW TV software you are utilizing is an outdated version, which would explain why this is occurring.
The following is a list of the several techniques that may be utilized in order to upgrade the software and applications of NOW TV:
Step 1-To get started, select the System option from the Settings menu after you've navigated to that section.
Step 2-When you get to that screen, select the option that gives you the ability to update the system.
Step 3-Carry on with the Check Now procedure.
If you follow these steps, you will be able to ensure that the software on your NOW TV device has been updated to the most recent version.
---
Method 4-Adjust your data settings manually
Your image quality could be improved if you changed the amount of data that streams via your NOW Box or Smart Stick. This quantity of data is referred to as the bitrate.
Make the following selections using the buttons on your remote control:
Step 1- Press your Now Tv remote control button in this order Home x5, Rewind x3, Fast Forward x2,
You'll see a screen with a number of different bitrate options to choose from. Simply choose Automatic, and give the show you were watching another go.
---
Method 5- Reset The Factory Settings.
If you notice that your NOW TV Box is not operating as it should, you may try resetting it to the factory settings to see if this resolves the problem.
In addition to this, there is evidence that it can aid with the resolution of technical challenges such as freezes.
The following steps can be taken in order to do a factory reset on your NOW TV box:
Step 1- Using the NOW remote, navigate to the Settings menu, and then choose the System option.
Step 2- Go to Advanced system options, and then select Factory reset from the menu.
Step 3- Utilizing the on-screen keypad, enter the four-digit code
Following that, everything will go back to the factory default settings that were applied during the manufacturing process.
---
Method 6- Customer Care Service
Even if the problem persists, we strongly encourage you to get in touch with the customer support team at Now TV, who are accessible around the clock.
---
SEE ALSO: [7 Ways] How to Fix Now tv not working on smart tv
---
FAQs
Q1-How do I reboot my NOW TV?
The reset button is on the bottom of every Smart Box, including those with Freeview and Voice Search. Restarting your Smart Box is as simple as pressing the button simply once.
---
Q2-Why does my NOW TV box say no signal?
If your Television is blank and the HDMI source states there is no signal, there may be a problem with the HDMI cable connecting your set-top box to your television.
---
Final Words
This post is for you if you are one of the many individuals who are having difficulties getting the Now television box to operate on their smart televisions and you want to know how to do it.
In this article, we covered the fundamentals of how to solve the Now tv box not functioning and give some pointers to get you going in the right direction.
Technical writer and avid fan of cutting-edge gadgetry, Abhishek has authored works on the subject of Android & iOS. He's a talented writer who can make almost any topic interesting while helping his viewers with tech-related guides is his passion. In his spare time, he goes camping and hiking adventures.