Showtime has a service which is called Showtime Anytime. The unique name I would say. But it's more fun than unique. You can enjoy a whole lot of things in this app, and that is why we will tell you how you can easily and effortlessly activate Showtime in 2021.
Apart from this, we would also tell you various other things about Showtime, including what it is. After all, it's no good knowing how to activate it if you don't know what it is in the first place. So let us begin our guide without any more delay.
What is Showtime Anytime?
Before we discuss Showtime Anytime, let is see what Showtime is. Showtime is a premium television network in the United States that is owned by ViacomCBS Domestic Media Networks. It is the flagship product of ViacomCBS Domestic Media Networks' Premium Content Group unit, Showtime Networks.
If you are a resident of the United States you might have already been aware of Viacom, or Showtime. Despite being premium Showtime does not cease to be popular due to its high-quality service and performance. I am sure if you have used it then you must have felt the difference between this TV network and others.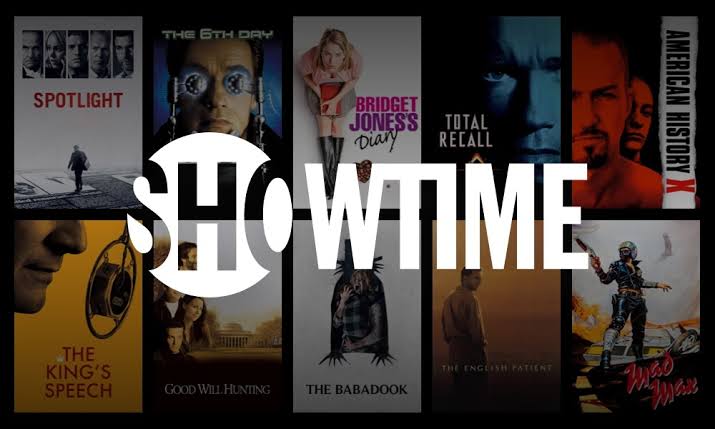 Now Showtime has a subscription for watching all the shows, movies, Series on the web, and all that but you could grab the Showtime Anytime app for the same. It does not charge anything extra and automatically includes the Showtime Anytime app for free.
All you would need to do is install the app you would easily be able to watch all that you want, especially the Showtime network exclusives. That is if you activate Showtime Anytime first. Showtime Anytime app is also available on a wide range of devices.
Devices that support Showtime Anytime app:
The most popular examples of this are Android, iOS, Windows, etc. Here is a complete list of the devices.
TV & Streaming Devices
AMAZON
ANDROID TV
SHOWTIME Anytime is available on many Android TV devices, including:
LeEco TV
Sony Bravia TV
Hisense TV
NVIDIA SHIELD TV
Xiaomi MiBox


---
APPLE
CHROMECAST
Click here for the device requirements for using SHOWTIME Anytime with Chromecast since it differs and might lead to Showtime Anytime not working as intended on your device.
---
LG SMART TV (with webOS)
---
PLAYSTATION 4
---
ROKU
Roku Streaming device (2nd Gen+)
Roku TV


---
SAMSUNG SMART TV
If you would like a list of all supported TVs, go to the SHOWTIME Anytime compatibility page on samsung.com.
---
TIVO
Showtime Anytime is supported on TiVo boxes with select cable TV providers only. For more information, please contact your cable TV provider.
---
XBOX ONE / XBOX SERIES X|S
---
Mobile Devices
AMAZON
Kindle Fire 2014 or later (Fire OS 4+)


---
ANDROID
Phones and tablets: Android 7.0+


---
APPLE
Computers
PC : Windows 10 or later
MAC : MAC OS X 10.10 or later


---
VR Devices
Oculus Go *
Oculus Quest *


---
*You should note that the Showtime Anytime app is not supported by Xfinity, thus, the asterisks after Oculus products.
---
How to get Showtime Subscription
Now since we have discussed what devices support Showtime Anytime and that it is free with the Showtime subscription, we can talk about how to get a Showtime Subscription. This process would vary depending on each device.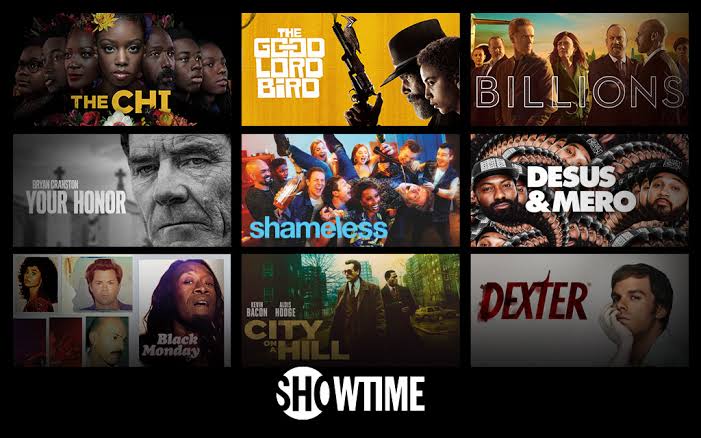 Through SHOWTIME
For PC and Smartphones:
Head to Shwotime.com.
Find 'Start your free trial' option and click on it.
You would get prompts and instructions. Carefully read and follow them to get the free trial activated.
---
Through Amazon
For Amazon Fire TV/ TV Stick, or Kindle Fire:
Through multiple methods, mostly by simply searching Showtime, install it on your device.
Follow the instructions provided in the app and you would be able to get your account set up in no time!
---
Through Android
For Android TV or Android mobile device:
Get the Showtime app from Play Store. You can also click here.
Once again like previous procedures, follow the on screen instructions and you would easily start the free trial.
---
Through Apple Devices
For Apple TVs:
First of all, ensure that your that your Apple TV is up to date. If so, you would find the app on the home screen.
Navigate and follow the on-screen prompts. This way you would get the Trial account successfully created and ready to use.
For iPad, iPhone or iPod Touch:
You would be required to download the app from App Store. If you do not find it, click here.
As the second and last step, all you need to do is open the app and go through it, once you have set it up your free trial would start immediately.
---
Through the Apple TV app
For iPhone, iPad, Mac, or Apple TV:
Click here to install the Apple TV application on your device.
Launch the app, find the 'Watch Now' tab and click on Showtime.
You would be provided with a free trial option. Select it and use your Apple ID for the free trial to take effect.
---
Through Roku
For Roku streaming player, Roku Streaming Stick, or Roku TV:
Fire up Roku and head to the Movies and TV category. Scrolling a little you would find Streaming Channel list and from there you can easily select Showtime.
Select it and click on 'Add Channel'.
Follow the instructions given on the Showtime channel to open your free trial account.
---
Through Roku Channels
For Roku streaming player, Roku Streaming Stick, or Roku TV:
For Roku devices, you can go to the Roku channel itself.
Find 'Browse Premium Subscription' under which you would easily locate the Showtime app.
Your free trial would be started when you press 'OK'.
Once again go through all the options and text provided by it in order to start the free trial.
---
Through Optimum Online
For Optimum Online users, the best way to get their Showtime Subscription activated is by contacting customer support. This could be done by calling their support team at (866) 200-7192. This would help you with adding Showtime service, or even get the Optimum Online membership if you have not yet (for more information about Optimum Online, please click here).
So those were the thorough steps provide by Showtime itself to help you with getting the Showtime subscription on each device. Proceeding on we would now focus on how you can get Showtime Anytime activated.
---
How do I activate the Showtime Anytime app?
Before we proceed I would recommend visiting the Showtime Help center. Most of the queries and issues you happen to have would be answered there already.
Step 1: Launch the Showtime Anytime app on your preferred device.
---
Step 2: Open Settings Menu and select 'Activate'.
You would also find this if you play any Program on it. In both cases, you would notice a code.
---
Step 3: Visit the Activation page of the Showtime app on your browser.
You can achieve the same thing by going into Activate devices option present in the settings of the app.
---
Step 4: Paste or type the code and Submit it.
---
Step 5: That's it, you will get the success message.
You would be asked to log in if you haven't, and from there you would get the Success message.
---
That's it! You can activate your Showtime Anytime app as simple as that!
Conclusion:
The above guide discussed a lot of things including what Showtime is, how to get its subscription and how to activate the Showtime Anytime app on your device.
---
Further Reading:
35 Sites like 123Movies (not working)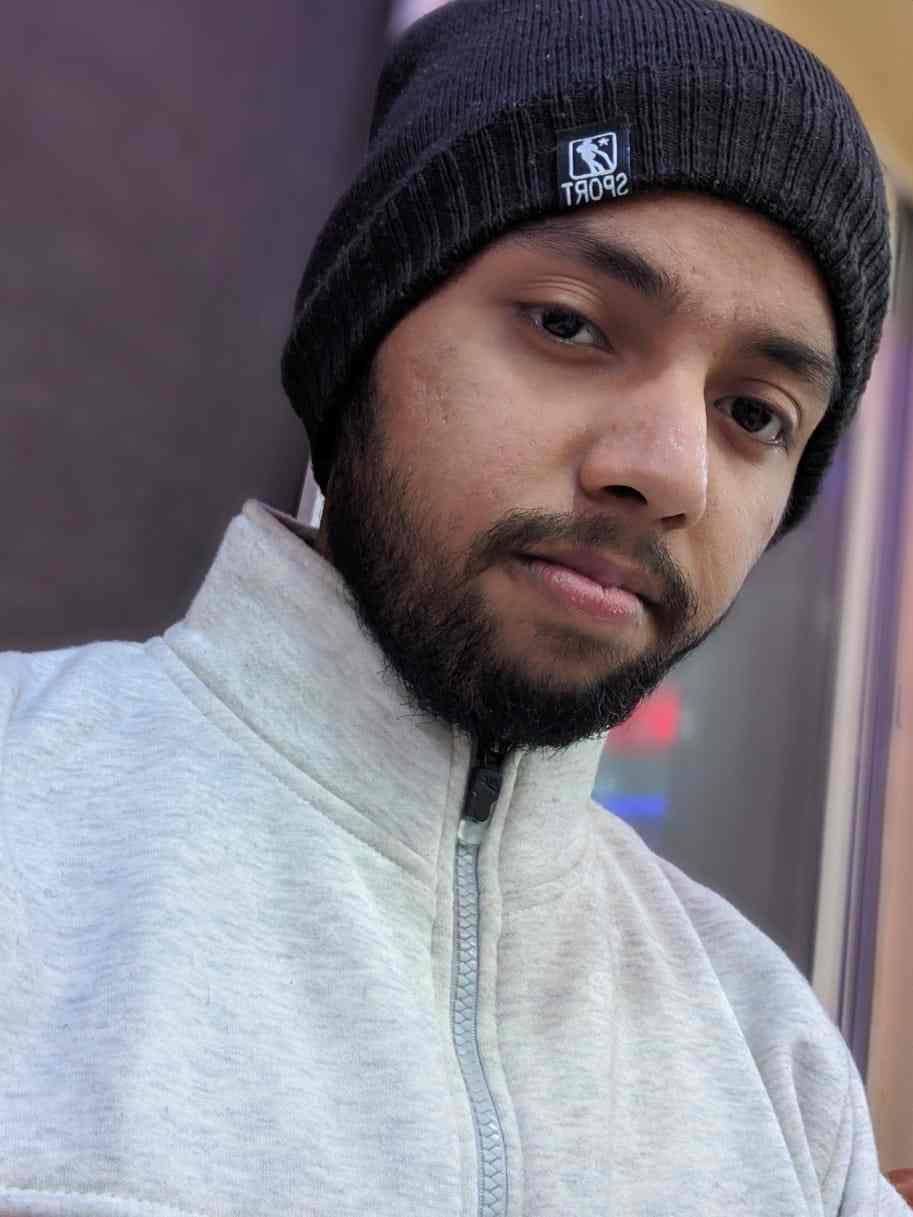 For someone who is a Medical School student, you certainly did not expect me to be here. But here I am, due to my fondness for technology, games and science. There is just something really sweet about technology that has helped in binding us together, so it is not surprising that I love to talk about it. And with the same technology, you could connect with me easily, so feel free to!