If you want to know why you can't use this Instagram effect on your device, you've come to the right place.
Instagram is a well-liked social networking platform that enables users to post photographs and videos for their followers to view and interact with. The social media platform Instagram has evolved into a potent instrument that influencers may use to communicate and express themselves as well as their material.
When users take images using Instagram, they are also given the ability to apply a variety of filters to those pictures. Recently, a number of users have mentioned that they received an error message when they tried to use particular effects provided by the platform and some even complained that Instagram reels effects were not working.
This particular error message states that 'Unable to use this effect on your device.' In this post, we will investigate the factors that led to the appearance of this error notice and discuss the steps that you may take to correct it.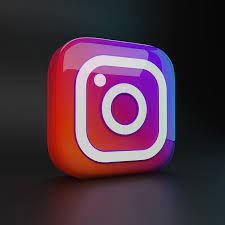 ---
Why does it say 'Unable to use this effect on your device' Instagram?
Short answer: It says that you can't use this Instagram effect on your device because you're using an old device or an old app or because the app has bugs or there's an internet problem.
Reason 1 – Using an outdated device
Instagram's more recent effects are graphics-intensive, so you'll need a smartphone with at least some modern graphics hardware to use them. If you are using an older smartphone, it is quite possible that the device does not have a graphics processor that is powerful enough to handle the most recent effects.
Reason 2 – Outdated app
For users to have access to all of Instagram's capabilities, they must use the most recent version of the Instagram app. It's possible that you won't be able to apply this effect to your Instagram photos if the version of the Instagram app that you have installed on your device is out of date.
Reason 3 – App bugs or glitch
Instagram app bugs or glitches are another potential cause of the "Unable to use this effect on your device" notice. The Instagram app, like any piece of software, is subject to code mistakes, glitches, and bugs, which might result in unexpected behavior for certain users.
Reason 4 – Internet issue
Instagram's "Unable to use this effect on your device" warning might be caused by a connection problem. Instagram's effects and filters might not load correctly if your internet connection is sluggish or unreliable.
---
Fix: 'Unable to use this effect on your device' Instagram
Method 1 – Restart the device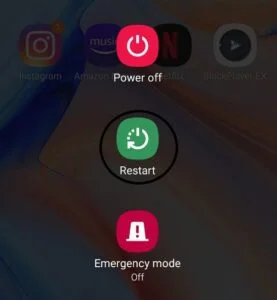 The first step in troubleshooting is to try turning off and then restarting your device.  It's always a good idea to restart whatever device you're using. You should quit the app and then restart your mobile device.
When you restart your phone, all the programs on it, including Instagram, will be forced to close down, and when you restart your phone again, you should find that the experience is much smoother than before. In many cases, the issue may be resolved immediately by restarting the device.
---
Method 2 – Verify the Internet connection and switch to the mobile network
An inconsistent or weak internet connection is one potential cause of Instagram effect problems. Instagram effects function best with a consistent and fast internet connection; otherwise, you may experience loading delays, problems, or the inability to add effects altogether.
Checking your internet connection may reveal the cause of the problem and lead you to a solution. To determine how quickly your internet is loading pages, you can use tools like speedtest.net or Fast.com.
---
Method 3 – Update the app
The error notice "Unable to use this effect on your device" can be remedied by installing the most recent version of the Instagram app. This is one of the most successful solutions. This is due to the fact that software updates typically include bug fixes and upgrades that can assist in resolving any technical issues that may have been encountered with the application.
On Android and iOS devices, the following is the procedure for updating your Instagram app:
Step 1- Launch either the app store or the play store on the device
Step 2– Simply type Instagram into the search bar to find it.
Step 3– You will be able to tell whether or not an update is available by the presence of a button labeled "Update" next to the app. Click on this button to proceed.
---
Method 4 – Clear app cache
Instagram users who receive the error notice "Unable to use this effect on your device" may find that clearing the app cache provides a solution to the problem.
The app cache is a temporary storage area on your device that saves data and files that the app utilizes frequently. This data and files are accessed more frequently than other data and files. The app's cache has a tendency to build up over time, which might lead to performance issues with the application, such as the inability to access particular effects or filters.
---
Method 5 – Switch to Wi-Fi or a cell network
If you're getting the "Unable to use this effect on your device" Instagram message, try switching to a different Wi-Fi network or cellular data plan. This is because the problem might be associated with your existing network configuration, such as poor data transfer rates, intermittent connectivity, or heavy traffic.
If the problem occurred while you were connected to a mobile network, switch to your Wi-Fi connection; if you were connected to a Wi-Fi connection and ran into trouble, switch to a mobile network.
---
Method 6 – Uninstall and reinstall the app
Next, the problem may be resolved by uninstalling and reinstalling the Instagram app. This is due to the fact that reinstalling the application might assist to repair any technical difficulties or bugs that may be hurting the performance of the application.
---
Method 7 – Sign out of the app and restart the app.
Users who see the "Unable to use this effect on your device" notification can sometimes resolve the issue by signing out of the app and relaunching it. This is because logging out and then back in might resolve temporary difficulties and reset the program to its most recent settings.
After quitting the application, removing it from the list of frequently used tabs, and then reopening it a few minutes later, your app should now function normally.
---
Method 8 – Contact customer care
You can get in touch with Instagram's customer service for additional assistance if none of the methods that are described in this article are successful in resolving the problem message that appears when you use Instagram.
---
SEE ALSO:
---
Final Words
The Instagram error message "unable to use this effect on your device" can be caused by a number of different circumstances, all of which are listed at the top of the page and I believe the solutions provided in this article will assist you in resolving the problem.
Technical writer and avid fan of cutting-edge gadgetry, Abhishek has authored works on the subject of Android & iOS. He's a talented writer who can make almost any topic interesting while helping his viewers with tech-related guides is his passion. In his spare time, he goes camping and hiking adventures.