Are you suddenly unable to reply to your friend's Instagram story? Don't know how to fix the problem? Looking for a solution to resolve the Instagram story issue?
You've found yourself in the right place. Read along to discover the perfect solution for your Instagram story problem.
Since the incorporation of the Instagram Story replies feature, users have greatly enjoyed sending direct message replies to their friend's Instagram stories. Whenever you see something funny or relatable, you can directly send a message about it to your friend. It has become a lot more convenient, tap on the 'send message' bar present at the bottom, type in the reply, and click send.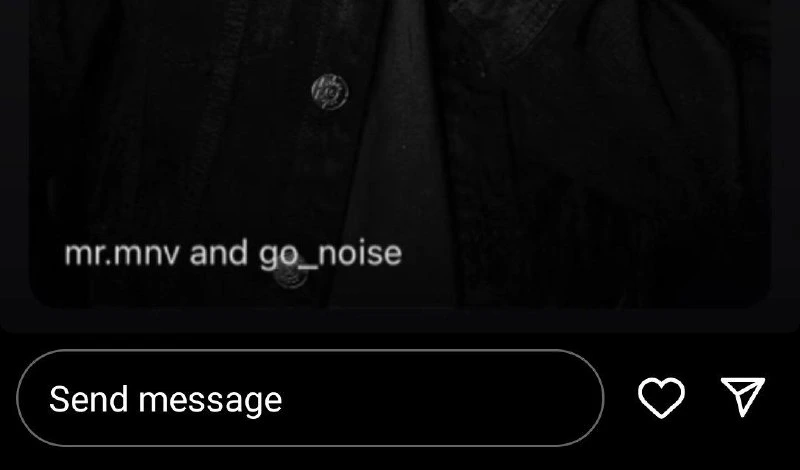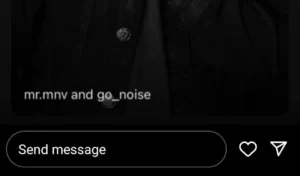 However, failure to reply to your friend's Instagram stories has become a common problem among multiple Instagram users. In this article, you'll find all the best tried and tested solutions for this problem. So let us get into it.
---
Why can't I reply to my friend's Instagram story?
Short Answer: There are multiple possible reasons why you are unable to reply to a friend's Instagram story. They may have changed the privacy settings and completely turned off replies to their stories. Or they have allowed replies only from people they follow back. So, if they do not follow you back, you can not reply to their Instagram stories. Issues with Instagram's server can also result in unwanted problems.
1. Disabled story replies
The reply-to-story feature is excellent in many ways, but it is equally as tiring. Everyone has an opinion on social media, and this has just made it more convenient to share that opinion with others. With Instagram's default setting, everyone that follows you can reply to your Instagram story.
It can get messy, especially for people with a large following. To avoid getting their inbox flooded with replies, users opt to disable the message replies to their stories completely. In case you still want to reply to your friend's story you can send them a DM.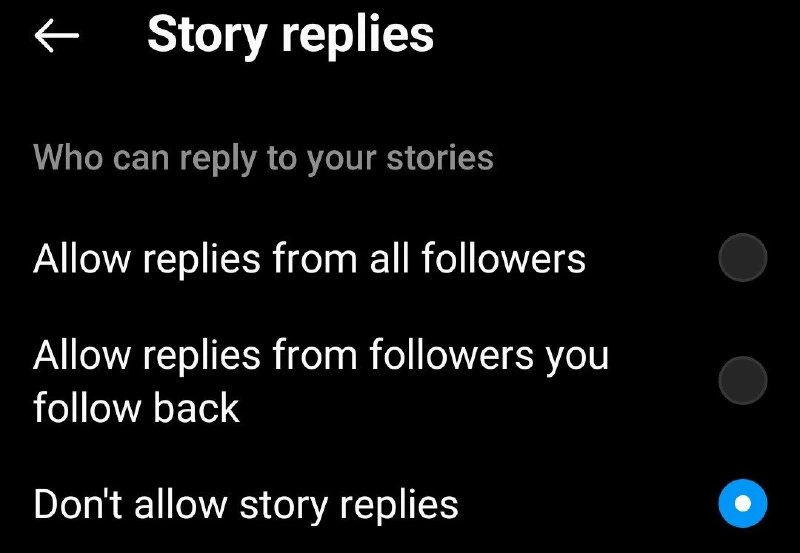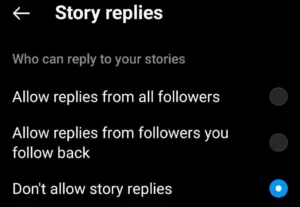 2. Changed Privacy settings
Social media can be rather toxic despite being an excellent place for self-expression. Due to this very reason, many users prefer to keep their audience as low as possible, sharing with only those known to them.
Instagram allows users to change the story privacy settings before sharing them. If your friend has allowed, message replies only from people they follow back, you won't be able to reply if they do not follow you.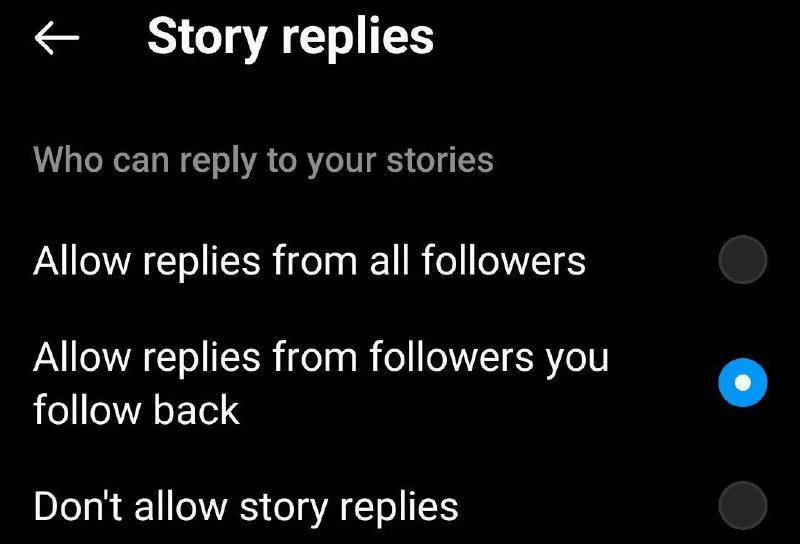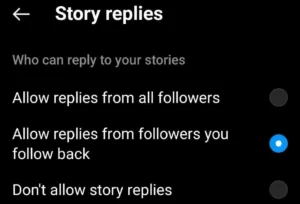 Similarly, if you are trying to reply to someone's story whom you do not follow if they have allowed replies only from followers, you won't be able to reply to this Instagram story.
3. Expired Story
Instagram stories disappear on their own after 24 hours. Once any story has expired you won't be able to reply to it. Also, if your friend deleted their Instagram story you'll no longer be able to reply to the story or view it unless it is added to their highlights.
If you want to know who can view Instagram highlights, check out this article.
4. Blocked or Muted
In case you're not able to send a story reply even after multiple tries. The user may have muted or blocked your Instagram account. When someone mutes or blocks your Instagram account, you will no longer be able to view or reply to their Instagram stories.
When you get blocked just as you're viewing a story, the app does not refresh instantly, so you can still view the story but not reply to it. Once your account has been blocked by someone, they no longer receive any messages from your account.
5. It is a Story Ad
While scrolling through Instagram stories, multiple Ad stories keep popping up in between. These Ad stories do not expire after 24 hours and keep appearing between your other stories.
Normally these Ad stories redirect you to their Instagram page or website on swiping up. There's usually no option to send a reply to such stories.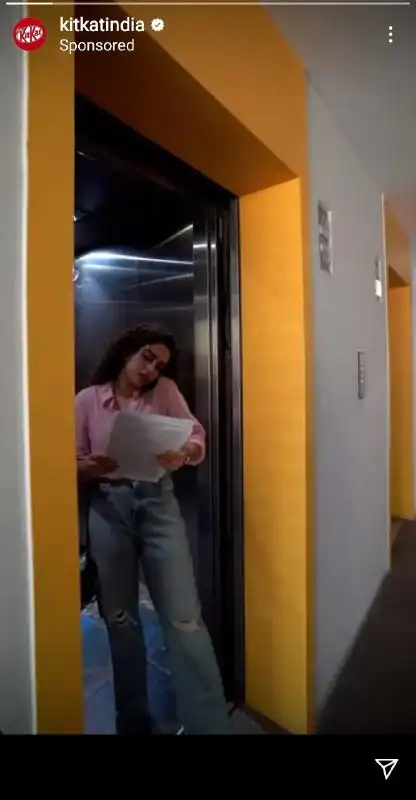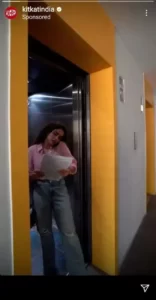 6. Instagram glitch
Occasionally, when the app faces technical issues it interferes with the functioning of other features of the app. In case Instagram's server is down it can cause a temporary problem leading to you being unable to reply to an Instagram story.
Check out this article if you are unable to view the Instagram story.
---
How to Fix can't reply to the Instagram story?
Some quick and easy solutions can help in resolving the issue with Instagram stories.
Method 1: Check Internet Connectivity
Poor internet connection might be the prime cause of failure in replying to Instagram stories. When you have poor or no Internet connection, the preloaded content keeps appearing on the screen, but you'd still not be able to reply to these preloaded stories.
Reboot your router or mobile data and connect again. Once you've established a stable connection, view the story and try replying to it. 
Method 2: Clear Cache
Piled-up cache data is often the cause of multiple issues with different app features. These cache files sometimes contain bugged files which cause the app to malfunction.
Follow the steps mentioned below to remove unwanted cache:
On the settings menu, click on the Apps option.
Click on Instagram followed by the Storage option.
Click on the Clear data option followed by the Clear cache option.
Click Ok to complete the process.
Method 3: Restart Instagram
Rebooting the app gets rid of any buggy program running in the background which might be causing the problem. Remove Instagram from your device's multitask window and open it again.
Open the story you viewed earlier and try replying to it to see if the issue has been resolved. If the problem persists move to the next step.
Method 4: Update the app
Instagram releases new software updates from time to time. These updates include new features and also get rid of any bugs previously present. If the app you're currently using is outdated it might not have all the latest features present.
Update the Instagram app to its latest version before using the reply to Instagram story feature.
Method 5: Contact Customer support
When everything else fails to work going the professional route is the only option. The problem might be more technical to be resolved using the above-mentioned steps, in such case contact Instagram customer support for further assistance.
---
SEE ALSO:
---
Final Words
Replying to Instagram stories is a lot more convenient for users than having to message their friends from the inbox. However, when Instagram does allow you to send these replies it can get pretty annoying.
The troubleshooting steps mentioned in the article above are some of the most tried and tested ones. If you are also having trouble replying to your friend's Instagram story, go through these steps and see which one works for you.